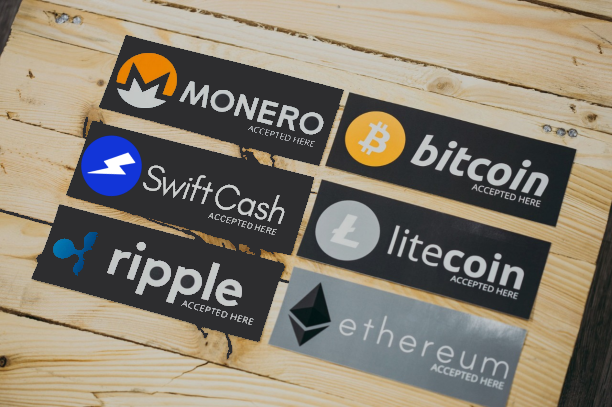 SWIFTCASH IS LIVE
If you haven't heard it yet, swiftcash is out and you can download the whitepaper from HERE or read it on steemit HERE. If you were among the eligible smartcash holders, you can claim your coins like THIS. A common question that probably needs to be answered is how to stake! But what is staking?! Let's see.
WHAT IS STAKING?
Staking or PoS mining is when you allow your wallet, coins and computer to participate in the task of producing blocks and by doing so you will secure the network. Unlike traditional PoW mining, PoS mining or staking depends on your stakes rather than hash power so you do not need a powerful computer to participate in this task.
HOW TO ACTIVATE STAKING
First, add staking=1 to swiftcash.conf before starting the wallet. Next, in order to stake with your wallet, you need to make sure your wallet is synced first. Both blockchain and swiftnodes need to sync first before you can try staking. You also need to make sure your wallet is unlocked. That is in case your wallet is encrypted with a password and it better be! You can unlock your wallet only for staking by choosing unlock wallet button from menu which then pops a similar box as seen below. Then you enter your passphrase and click OK! Once staking becomes active, you should see the small swiftcash icon at the bottom right corner of the wallet turn green! That's it! HAPPY STAKING!!!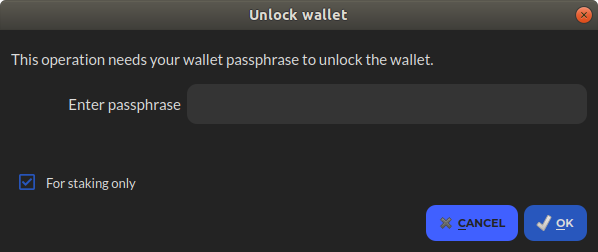 HOW TO DEACTIVATE STAKING
You can deactivate staking by either locking your wallet or keeping it locked or by simply adding staking=0 in swiftcash.conf and restarting the wallet. You can also deactivate staking by setting a reservebalance on runtime which is greater than your total balance. You can do this by typing something like reservebalance true 158000 assuming your total balance is less than 158,000 SWIFT.
STEEM | DISCORD | TWITTER | GITHUB