Hello Dear Steemians,
Here I am MH Shoumik back again with another post on #tasteem. In this post I am going to talking about one of the famous Japanese food Ramen for Made in Japan Contest by @tasteem.
I most likely take local food as my meal. But sometimes I tried different kind of foreign meals for increasing my calories. In our country Japanese food are famous as local food. All of them Ramen is the most famous Japanese dish.
Recently I went to The Bitcoin Cafe for taking their Ramen and Steak for my lunch meal. Nowadays CryptoCurrency is a famous thing all over the world. This cafe tried to decorate their cafe with some cryptocurrency logo and design. As a result, they decorated their walls with Bitcoin, Ethereum, Lite Coin, Zcash and also other cryptocurrency's logo.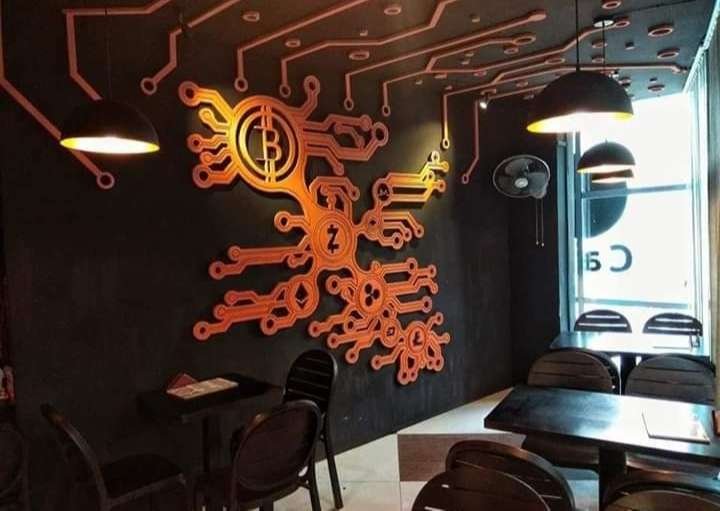 The Bitcoin Cafe has a large place with a Low Light decoration. The whole place is decorated with some circuit design. Their blackish environment is also great for Dating and hangout.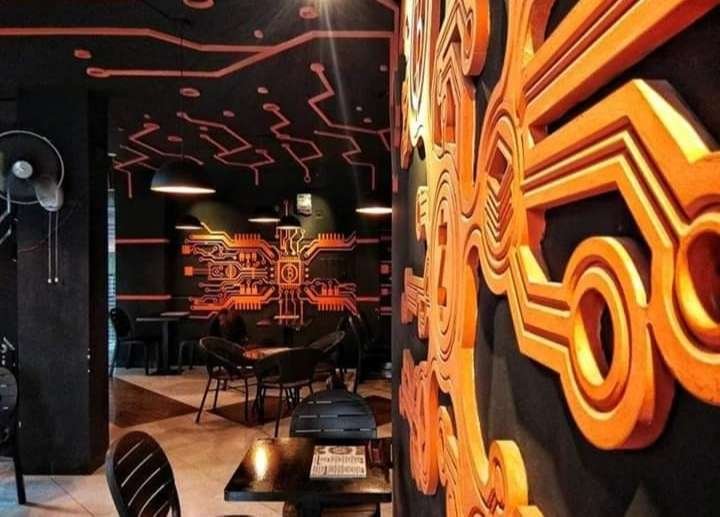 Now I am talking about their Food Item. At first I ordered their Ramen. I was so surprised that they give me a Buy One Get One package. But I was so confused how can I eat both of them. Whatever their Ramen was so tasty and yummy. It contains Chicken, Noodles, Soup, Mashroom and Vegetables. By the way it was not so spicy. So it can be more tastier for children. I don't know why they paid a little for this awesome item!
Ramen (buy 1 get 1) : $3.84 (299 BDT)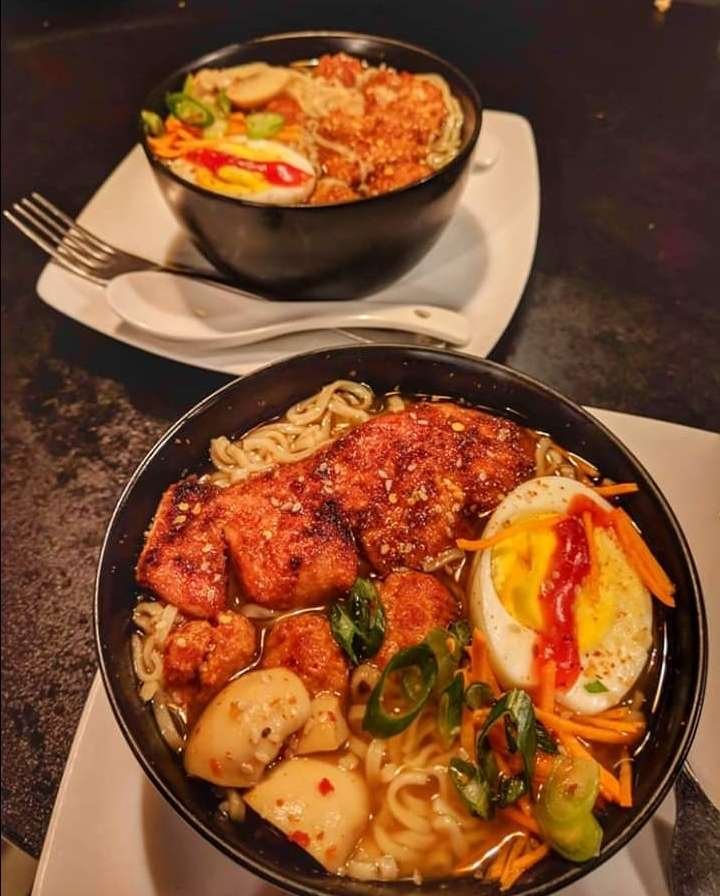 I also took a Chicken Steak Meal from The Bitcoin Cafe. This item is also great. But it was so much spicy as well. It contains a big Chicken Steak with French fries and Mashroom. That was so juicy afterall.
Chicken Steak Meal : $3.15 ( 250 BDT)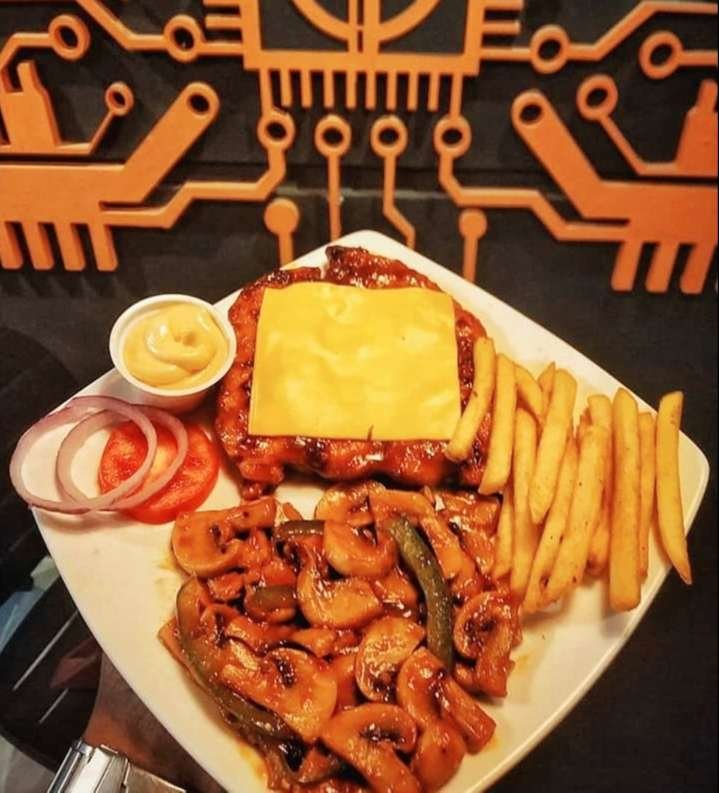 I love this Bitcoin logo most. As a CryptoCurrency trader I was so excited about their place and logos. I also talk to them about CryptoCurrency and how to trade them at any exchange sites. They were so happy to talk with me about that.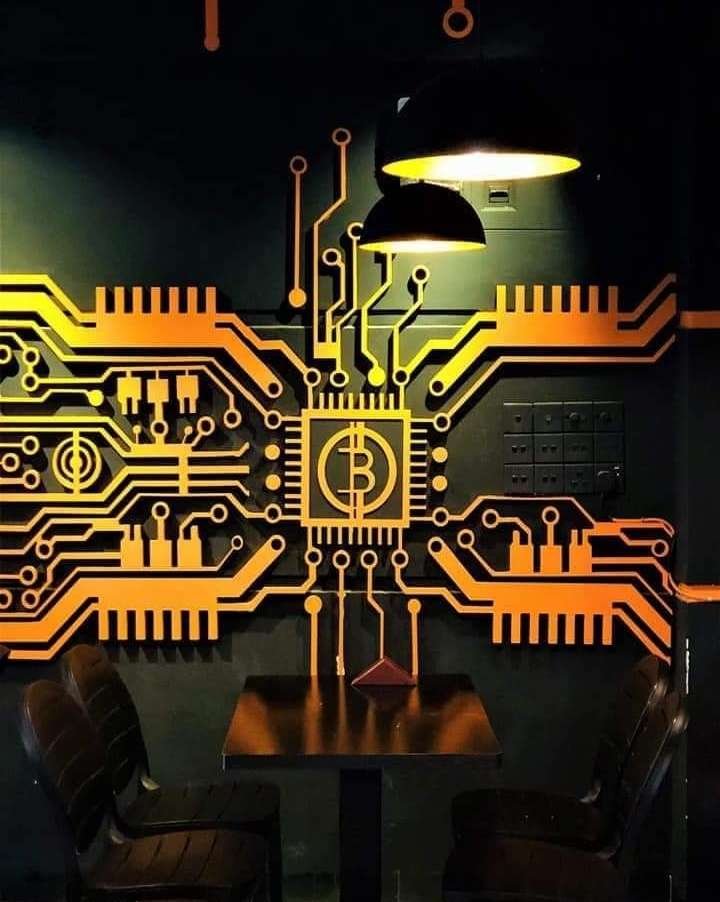 Ramen Review The Bitcoin Cafe
Quality: 10/10 Quality: 09/10
Price: 10/10 Service: 09/10
Taste: 09/10 Interior: 9.5/10
Rating: 9/10 Rating: 10/10

Now I am telling about myself. I am a newbie on Steemit. I love to spend my time with cryptocurrency. As a result I choose Steemit to earn Steem and make my career better. Nowadays I am looking for more contest and more Decentralized site at Steemit Blockchain. Recently I worked with @threespeak, @ntopaz, @dtube and also with @tasteem. If you have more collection on your list then please suggest me with your valuable comment. I need your help to improve my Steemit Career. Thank you.
*These photos are clicked by me. I captured them with my own mobile phone. I made the Thumbnail with Inshot Android App.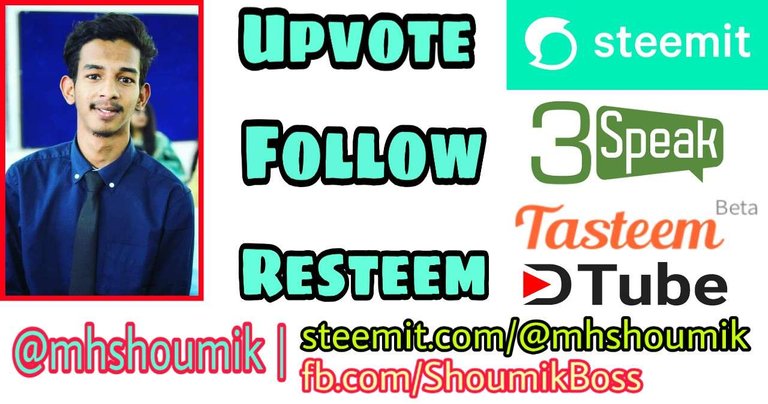 ---
Restaurant Information

The Bitcoin Cafe



17 Bir Uttam Kazi Nuruzzaman Rd, Dhaka 1205, Bangladesh
---
Ramen is the Most Famous Japanese Food | Trying Ramen from The Bitcoin Cafe!
This post participated in the Tasteem contest Made in Japan