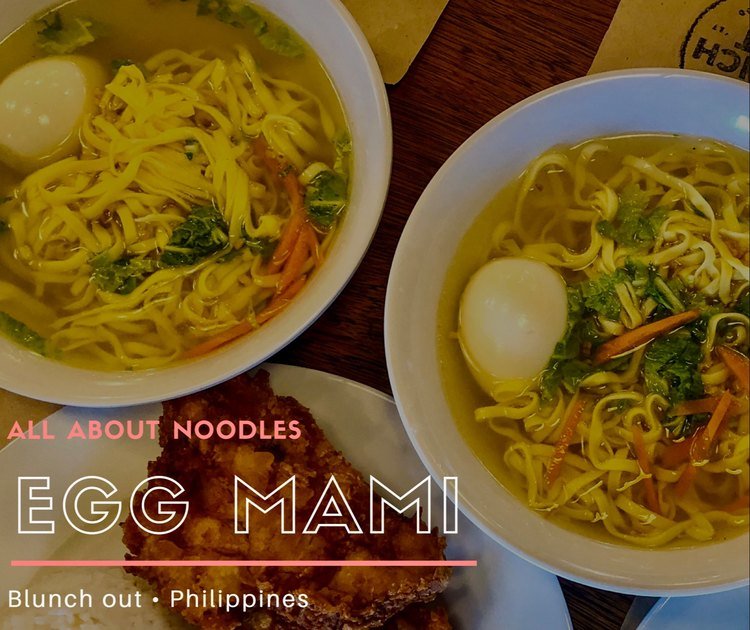 Hello Steemitverse and Foodies around the world!
Along the street of Quezon Avenue in Lucena City, there's a small restaurant that I barely noticed until one afternoon I was looking for a place to have lunch near the place of my daughter's weekend activity.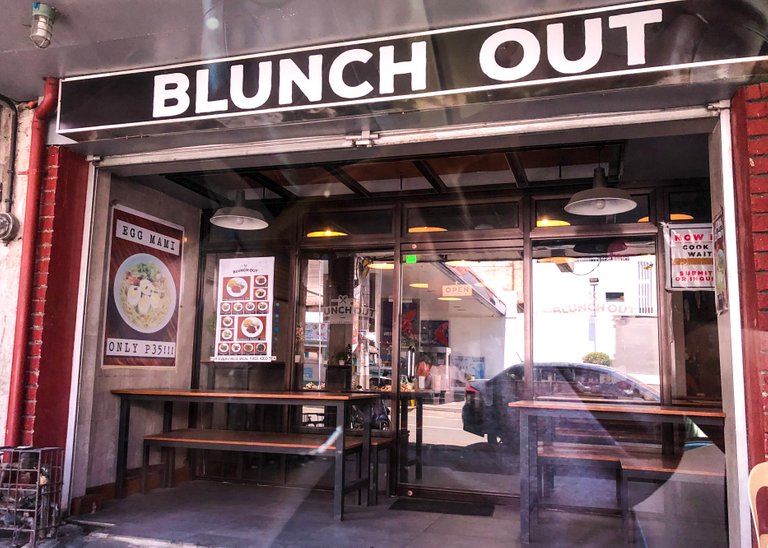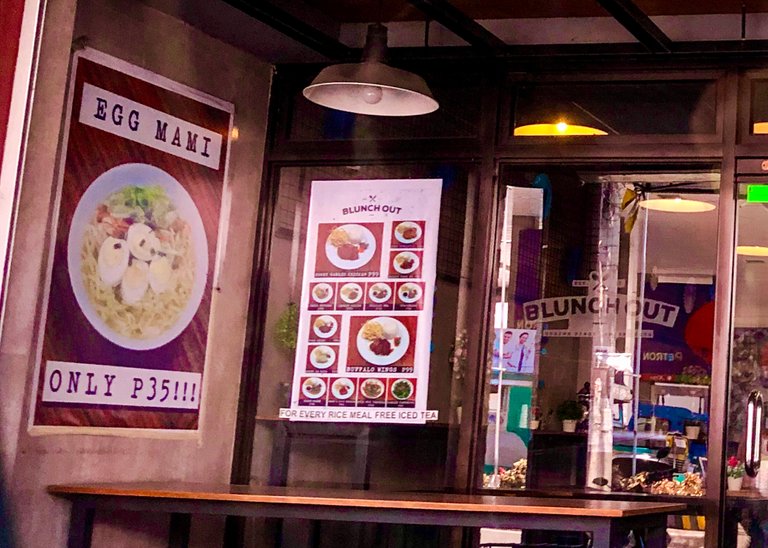 This humble eatery is called Blunch Out which clearly means eating breakfast and lunch outside or away from home, serving a very cheap noddles - "Egg Mami".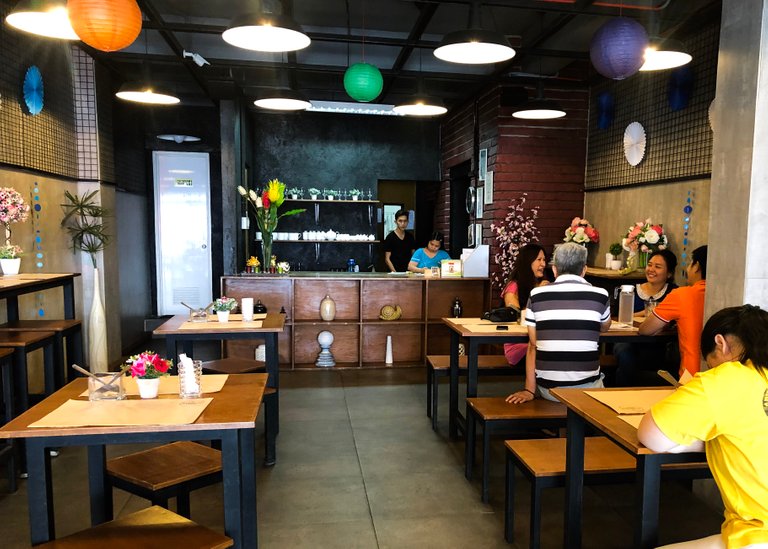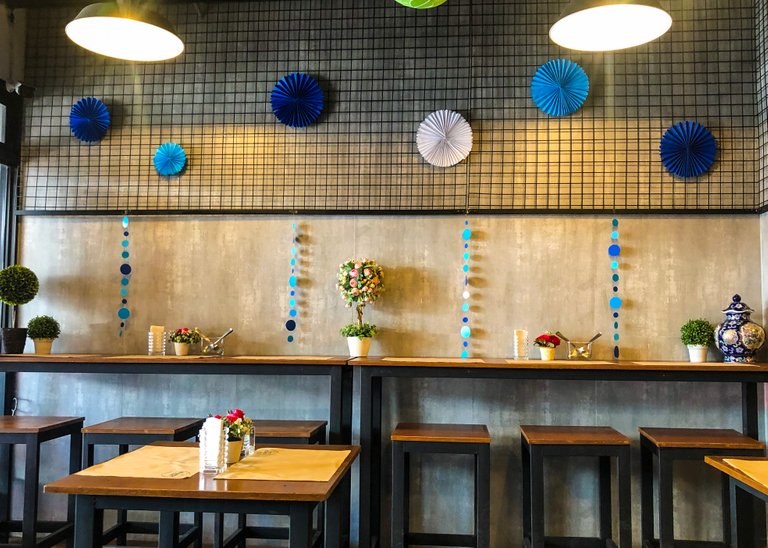 It is surprising to see what's inside, the area is more spacious. It has the modern rustic vibe, decorated with colorful paper lanterns and flowers. It is remarkably clean and cozy.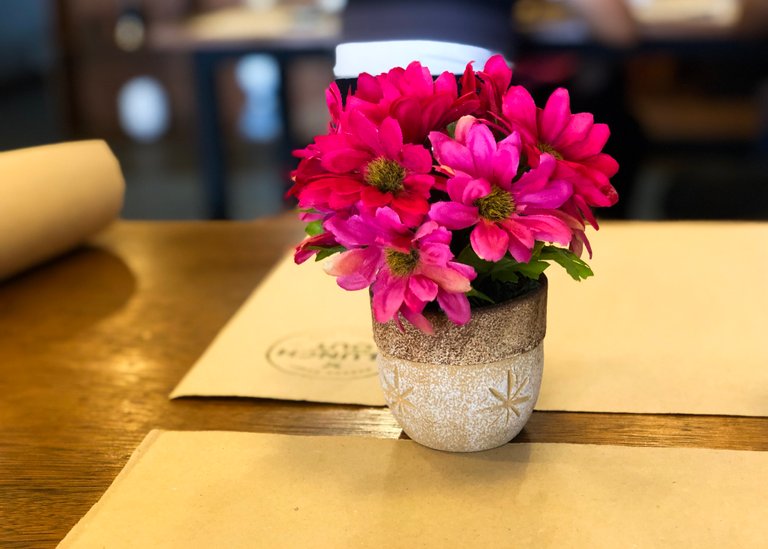 My attention was caught by this lovely flower that served as the center piece in our table.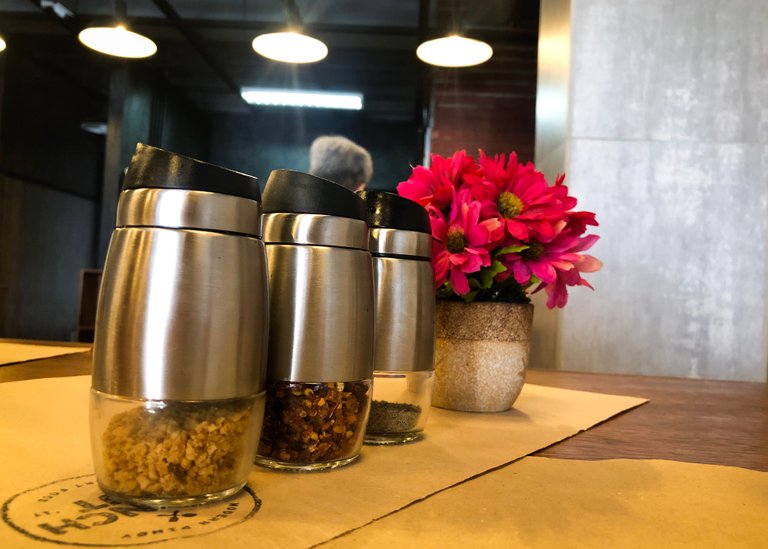 Fancy canisters of spices - garlic, pepper flakes and black ground pepper.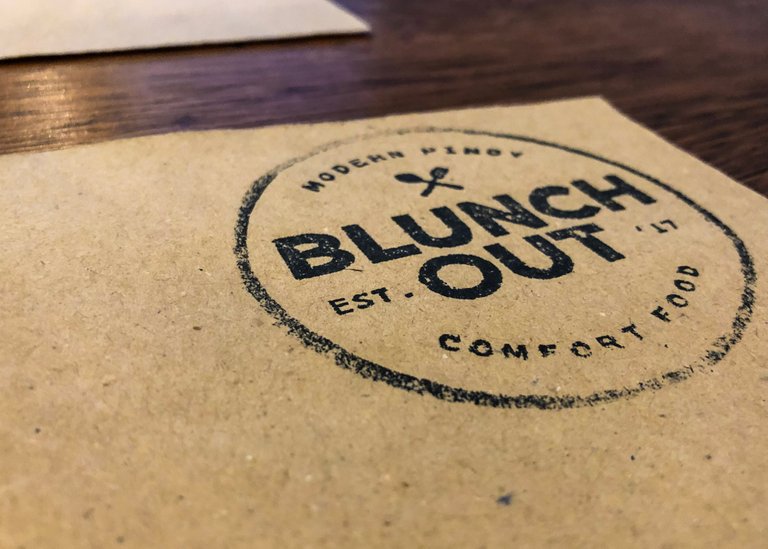 And the customized paper placemat that looks more classy, which I never expected to see.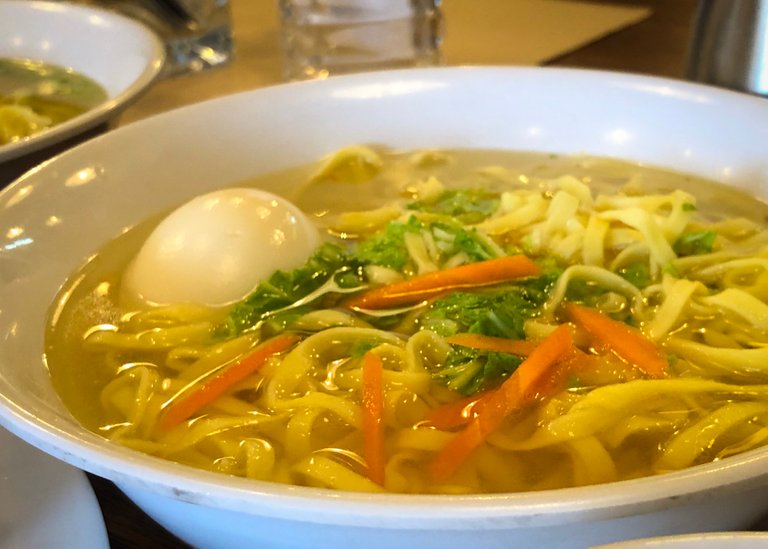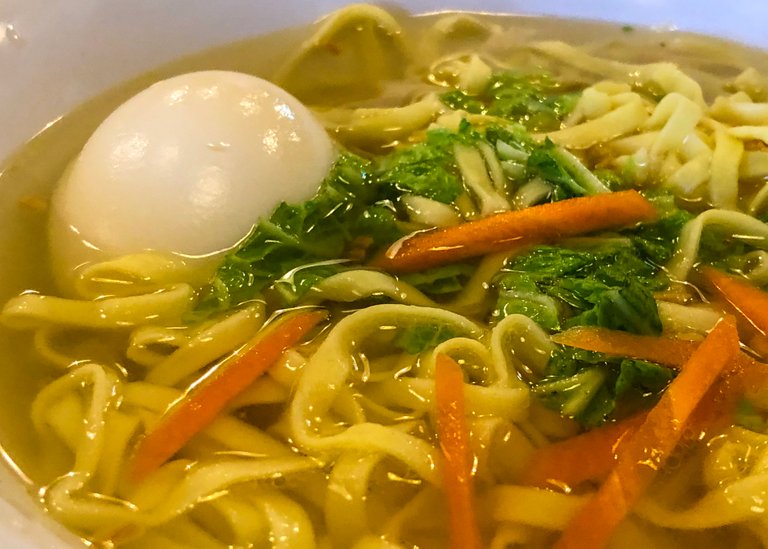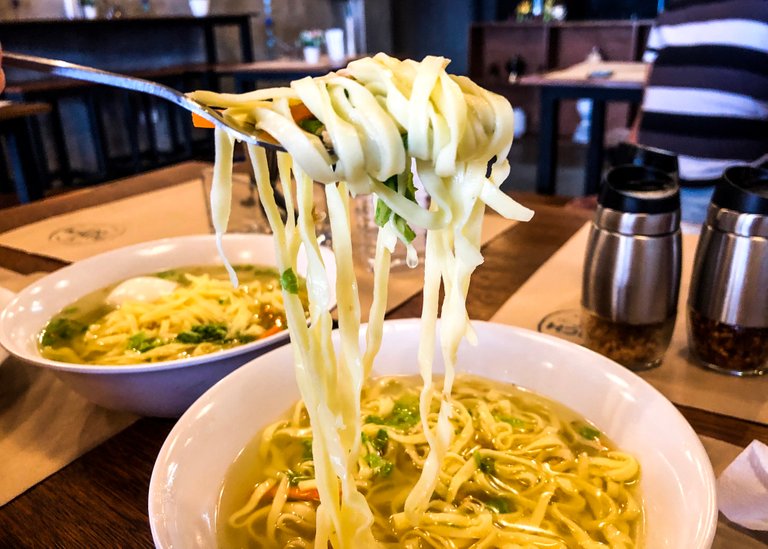 This is what I'm talking about, the Egg Mami!
Mami is a kind of Filipino noodles basically made from flour, it is thin and flat soft noodles. Mami noodle soup is very popular here in the Philippines with different toppings like pork, chicken, beef, dumplings and egg. And this one is the Egg Mami obviously because of the egg.
This big bowl of noodles contains a clear light but tasty meat broth which I think, chicken broth, cabbage, carrots and hard boiled egg.
It was really unexpected how big the serving was, each bowl can feed two persons. I ordered two, for me and my daughter because I was thinking about the usual small serving bowl. And considering the price - 35.00 Php (0.70 USD) only, its a bargain! And very delicious. 😋😋 But we ate both half of our bowl because I ordered something else...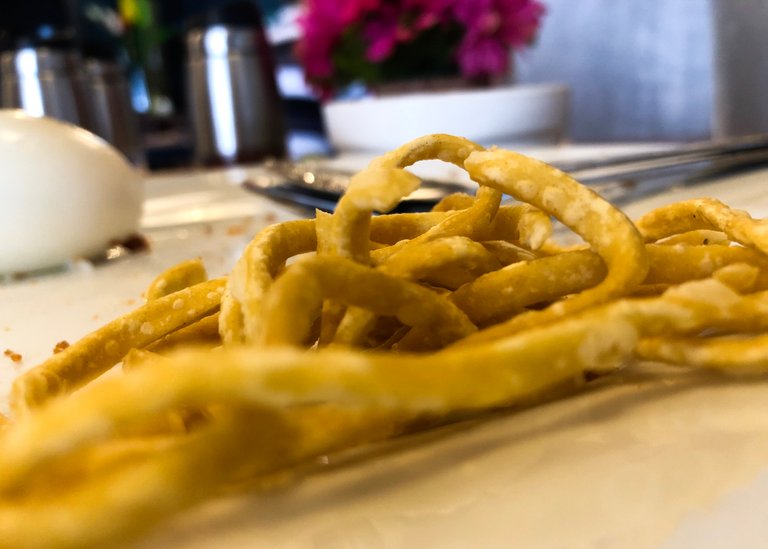 Which surprisingly again, contains a fried mami noodles as the side dish commonly known here as "Shing-a-ling", deep-fried noodles with salt and pepper for flavorings.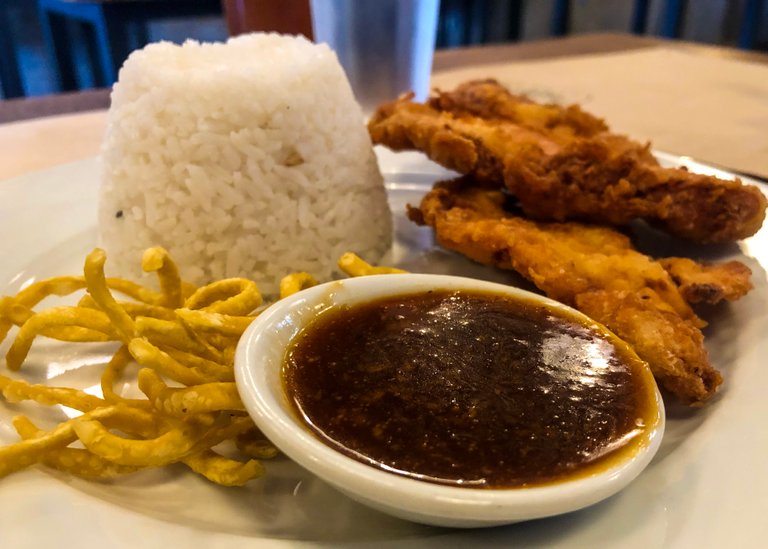 Honey Garlic Chicken that supposed to be our main dish for lunch. It cost 99.00 Php (2.00 USD).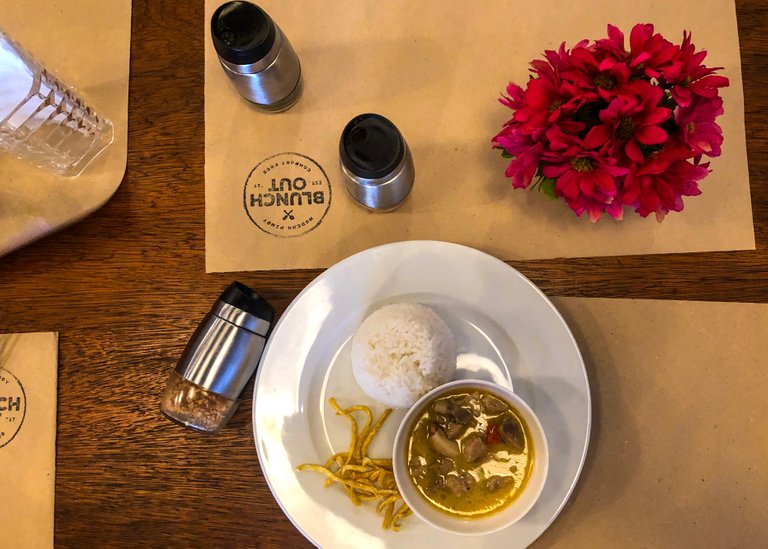 Bicol Express, a Filipino comfort food made from spicy pork with coconut milk originated in Bicol Region, thus the name came from. Also for 99.00 Php (2.00 USD).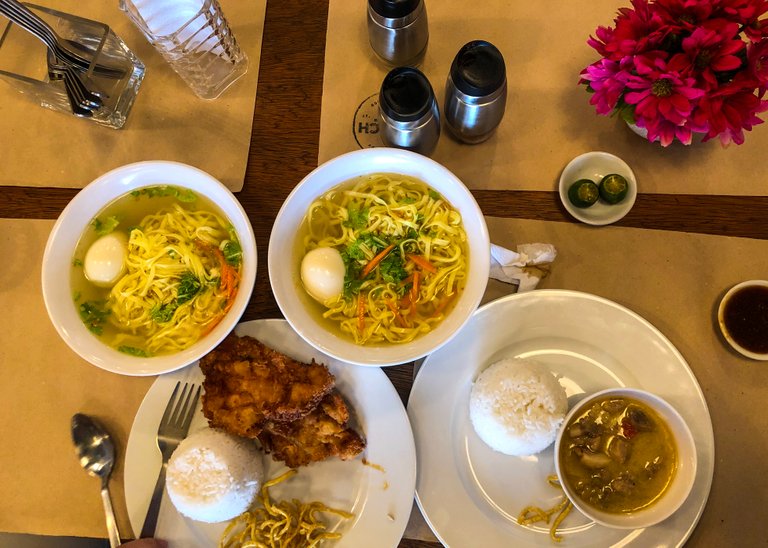 The total cost of our meal was only 268.00 Php (about 5.40 USD) with two tall glasses of iced tea for free. What am amazing lunch from this extra ordinary resto with truly delicious comfort foods. 😋😋
Thank you and have a great day.
xoxo,
@travelsbyblue
---
📸 I OWN ALL PHOTO/S AND CONTENT POSTED ABOVE 📝
---
Restaurant Information

BLUNCH OUT



Quezon Ave & Magallanes St, Lucena, 4301 Quezon, Philippines
---
All About Noodles: EGG MAMI • Blunch Out, PH
This post participated in the Tasteem contest All about noodles