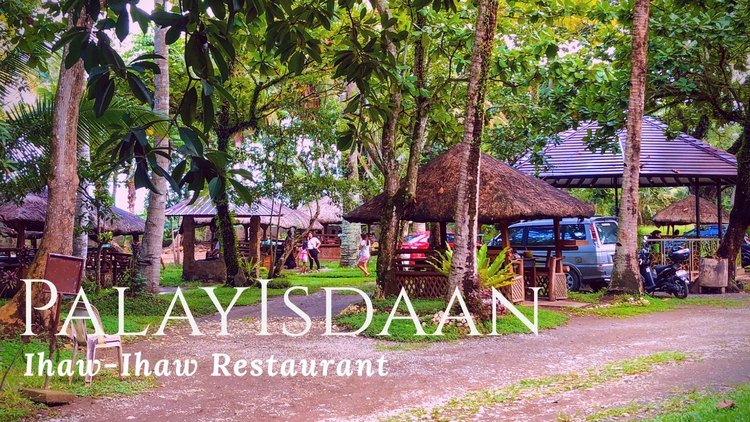 Hello Steemitverse, Travelers & Foodies around the world!
I will be showing you another local dishes from the Philippines. Last Saturday, I was craving for grilled fish or anything grilled. But I don't have fresh goodies at home, so we decided to go out even if the weather was not so favorable. It's kinda rainy afternoon.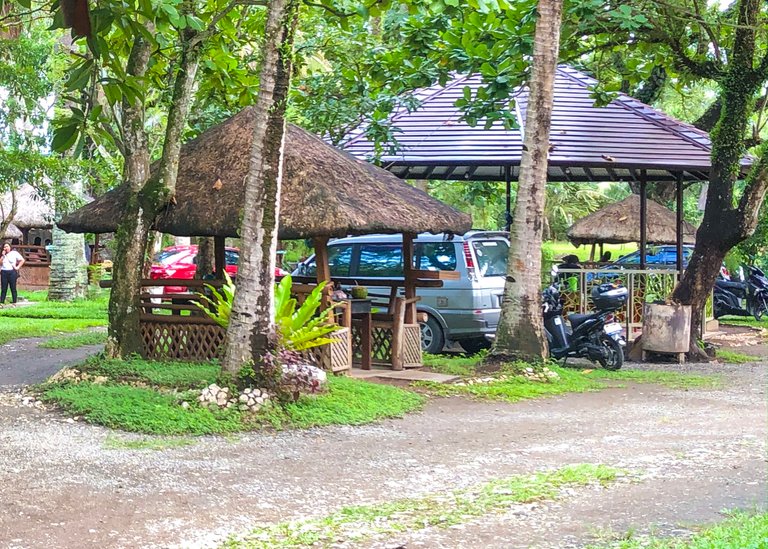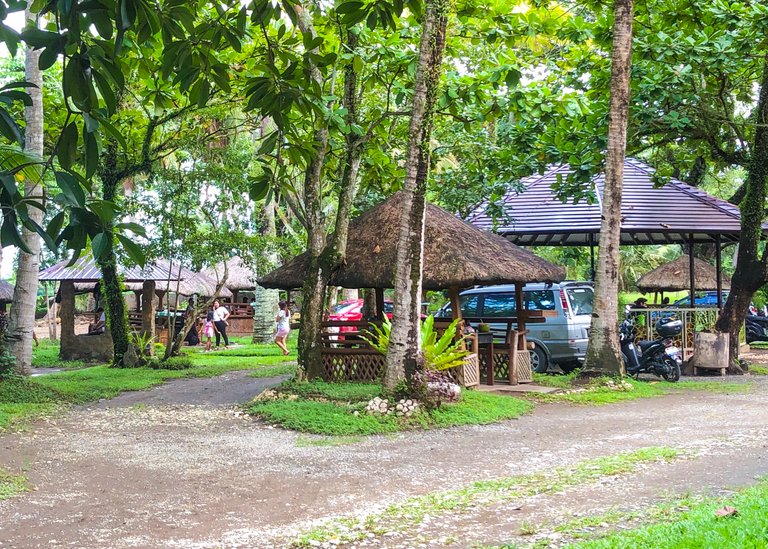 It's good to live in a city where few kilometers away was like you're on a different region. In the nearby town 10 minutes drive from home, a nature themed restaurant was found. This is the "Palay Isdaan" Ihaw-ihaw Restaurant. Located at Maharlika Highway Barangay Alupaye, Pagbilao Quezon.
I don't have much knowledge or the real story behind its name, but on my comprehension the name "PalayIsdaan" was derived from rice (palay) and fish (isda) and its located near rice field and fishpond.
The place is under the shades of different variety of tress, cold fresh air, rural ambience and enjoy the finger-licking Filipino foods in the Nipa huts.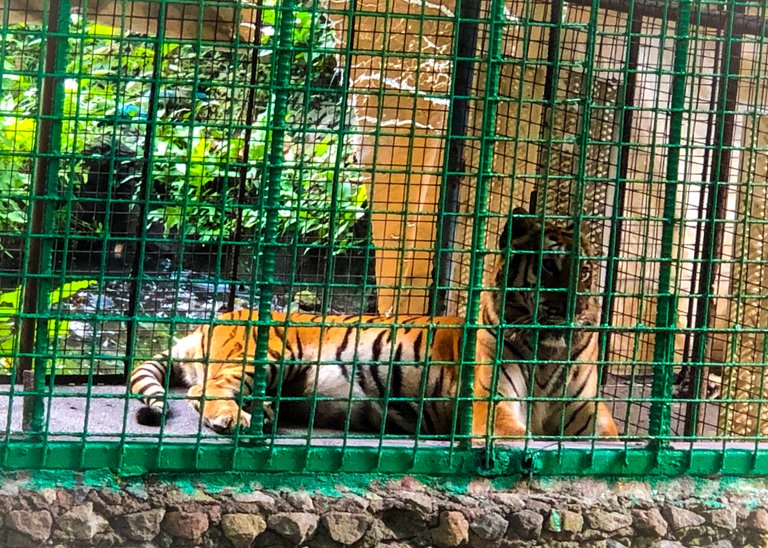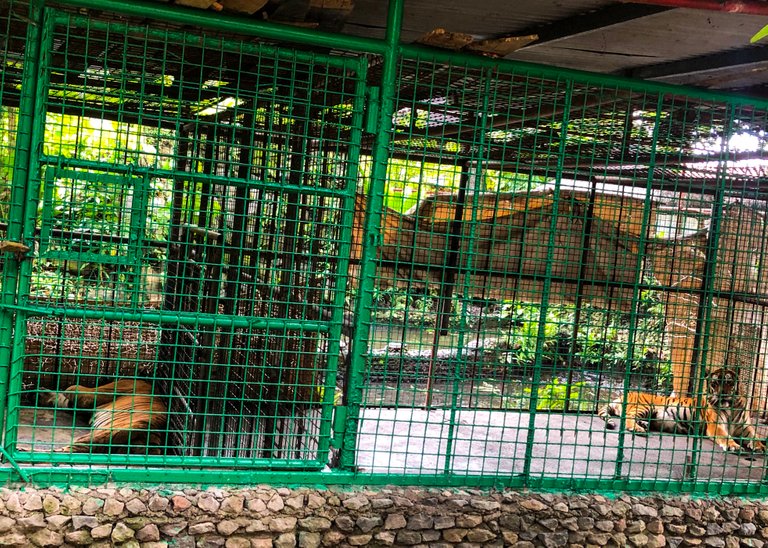 Also, it is like a small zoo having snakes, birds, turtles, fish, monkey and tigers for you to enjoy seeing them while waiting for your food to be served. I have no chance of taking photos of the other animals because the place where it is located was a bit far from our nipa hut and I am bit worried the rain might fall anytime.
And here our order comes...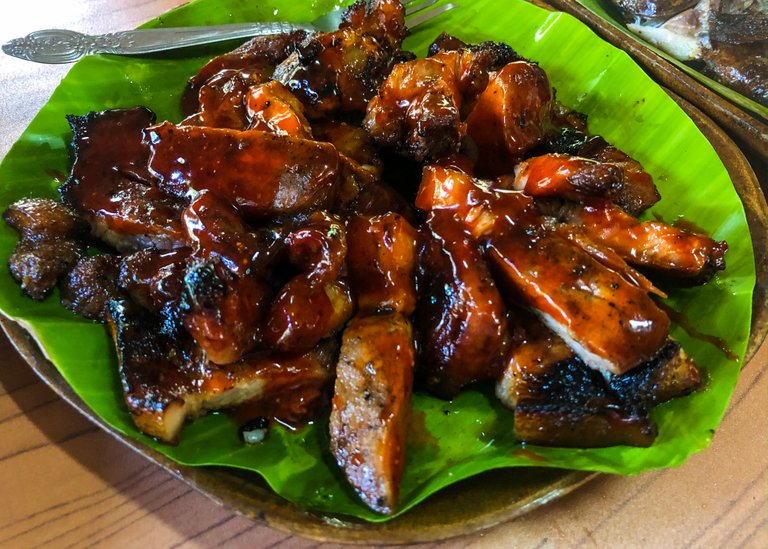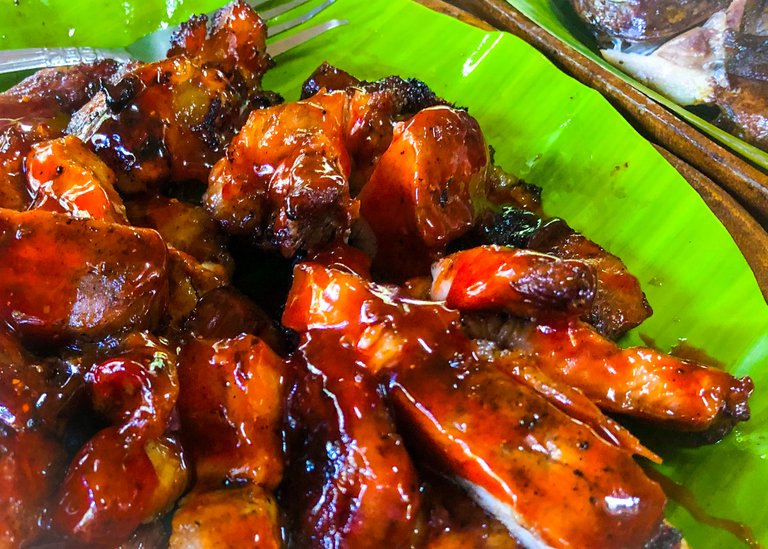 Grilled Pork chop, originally my order was grilled spareribs but that's not available. This grilled pork chop about 1kg was freshly cooked over charcoal and has a sweet style classic barbecue flavor.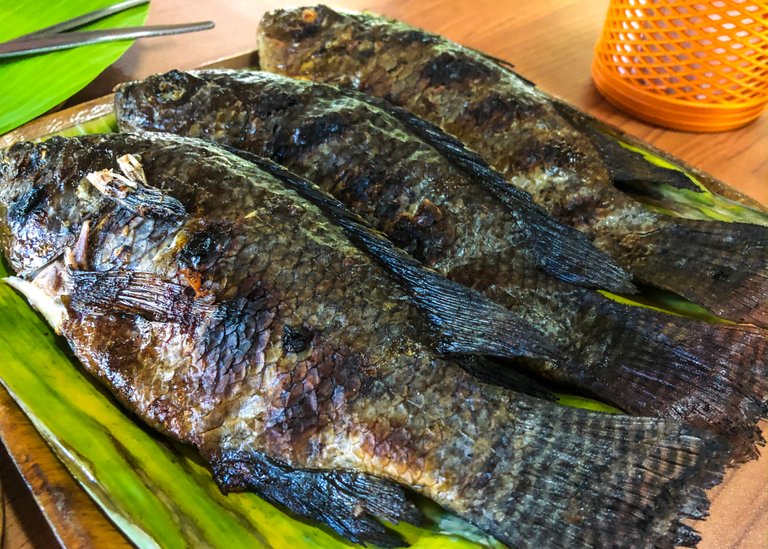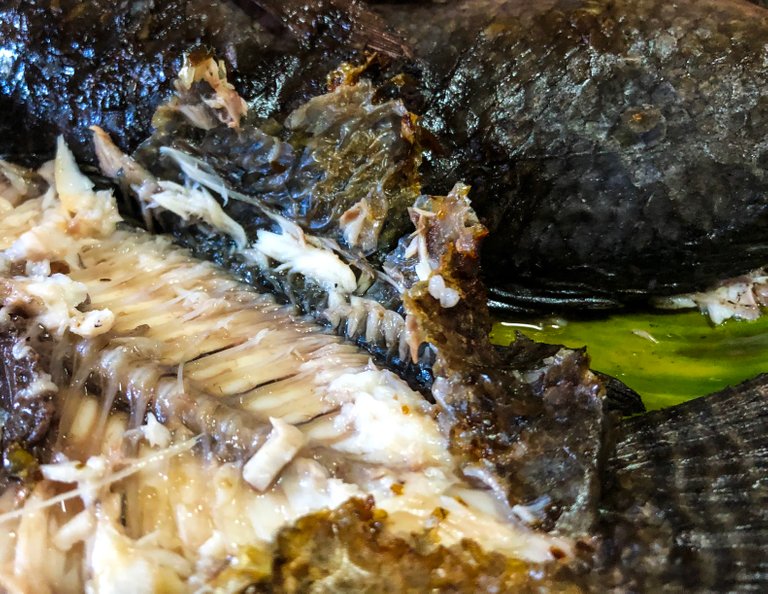 For my cravings, here's the Grilled Fish (Tilapia), it was simply grilled but you can see and taste the sweet freshness of the fish. This is also about a kilo per serving.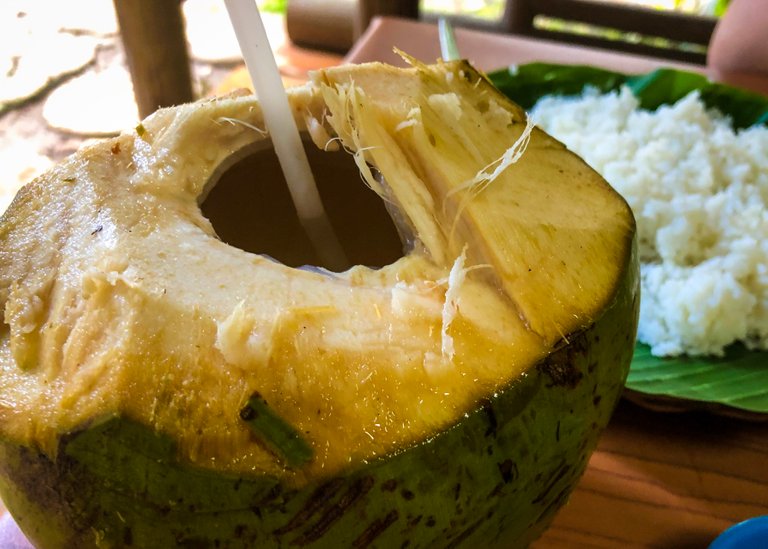 For the drinks, I choose to go natural - Buko Juice! Just newly pick from the coconut tree around the area.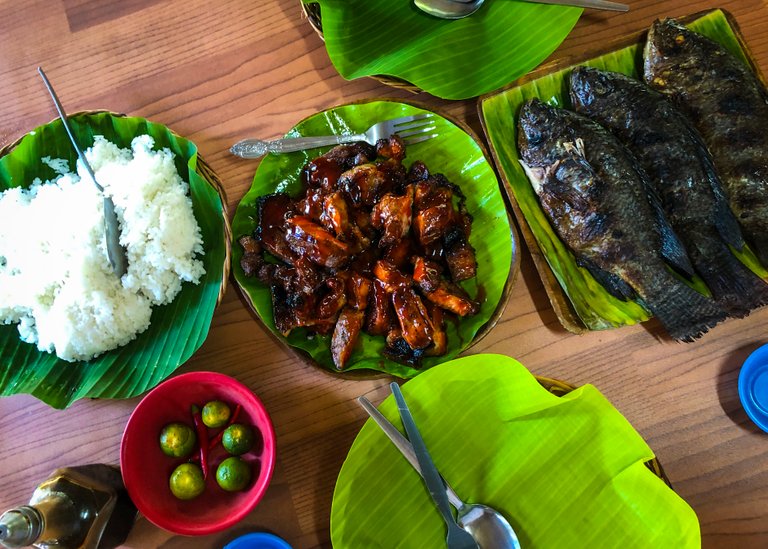 Since, it's lunch time we paired the pork and fish with plain white rice plus spicy soy sauce and kalamansi for dipping. Tasty! 😋😋
By the way, this meal is good for 2-3 persons.
Here's the cost of our lunch:
Grilled Pork chop - 380.00
Grilled Fish - 250.00
Rice - 90.00
Fresh Buko Juice - 50.00
Mineral Water - 20.00
TOTAL = 790.00 Php (15.80 USD)
Thank you and have a great day.
xoxo,
@travelsbyblue
---
📸 I OWN ALL PHOTO/S AND CONTENT POSTED ABOVE 📝
---
Restaurant Information

PalayIsdaan Ihaw-ihaw



Daang Maharlika Highway, Barangay Alupaye, Lucena, 4302 Quezon Province, Philippines
---
PalayIsdaan • Pagbilao, Quezon
This post participated in the Tasteem contest Local Dishes