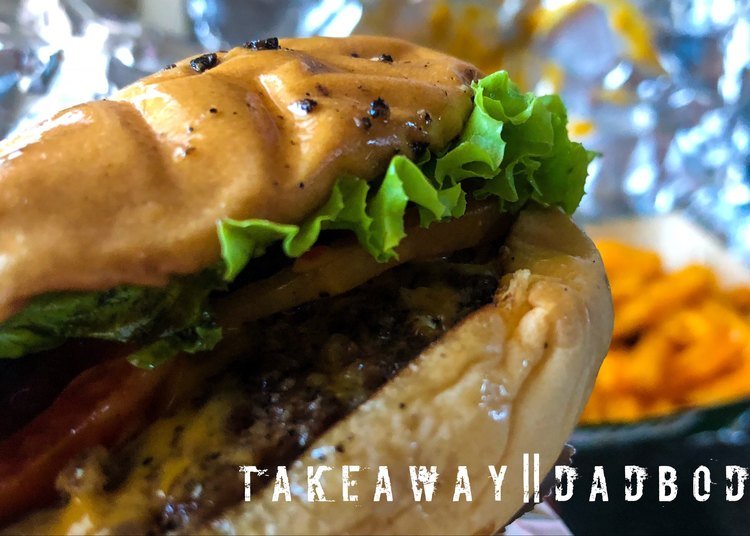 Hello Steemitverse and Foodies around the world!
Today, I will be sharing my takeaway food for lunch. Sometimes I can't decide what to cook and lazy to prepare the food. So takeaway is the best option, it saves your time and effort especially if you're a busy person.
Here in my town, there's a local fast food called DADBOD famous for their delicious and big sized burgers. The beef fatty is juicy and authentic like no other, the taste is fresh, light and flavorful.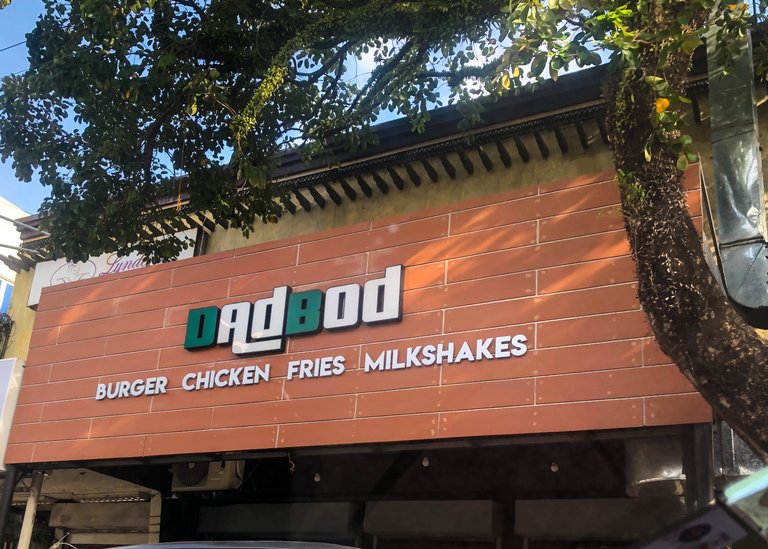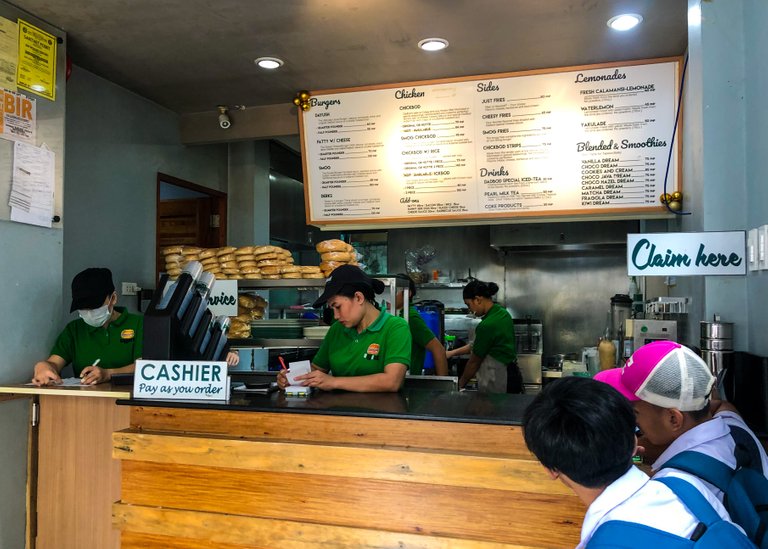 There are two branches of Dadbod, the first one is located at the downtown - 67 Hermana Fausta Street. While the second store can be found at Red-V besides Diamond Hotel Lucena City.
Basically it offers burger, chicken, fries and milkshake (as it is obvious on the sign) in very affordable prices.
And for my takeaway I got fries and burgers in two different flavors and large milktea.
It will take 10-15 minutes to prepare the order because it is freshly cooked.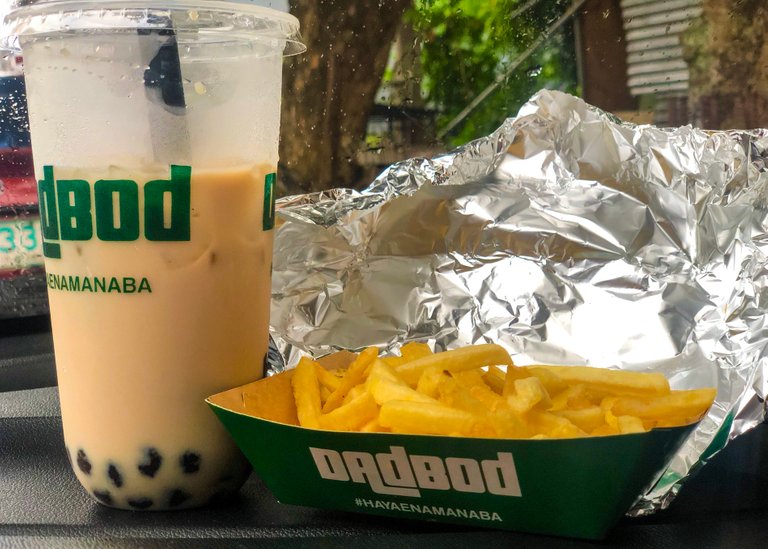 On my way home I can't resist the smell of the french fries and the refreshing iced milk tea.

This is the plain french fries which I grab some already. They offer only one size of serving that cost 50.00 Php (1.00 USD) but big enough for the price.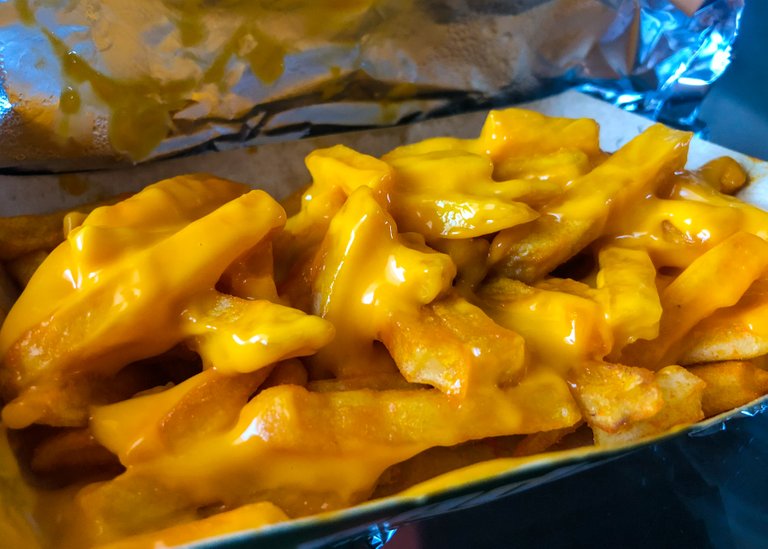 This one is called cheesy fries for the undeniable drizzled of their special cheese sauce. You can have it for 75.00 Php (1.50 USD).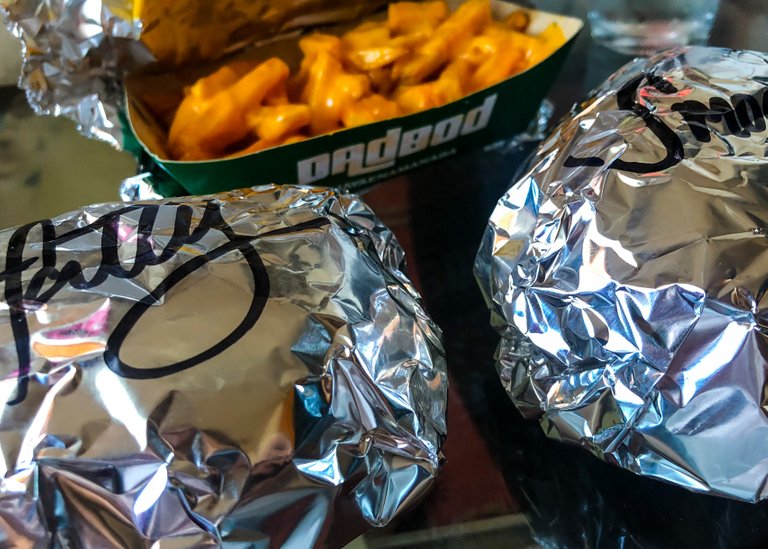 For the burgers, I choose the Fatty with Cheese and Smog both quarter pounder. They also have half pounder burgers which is better for sharing.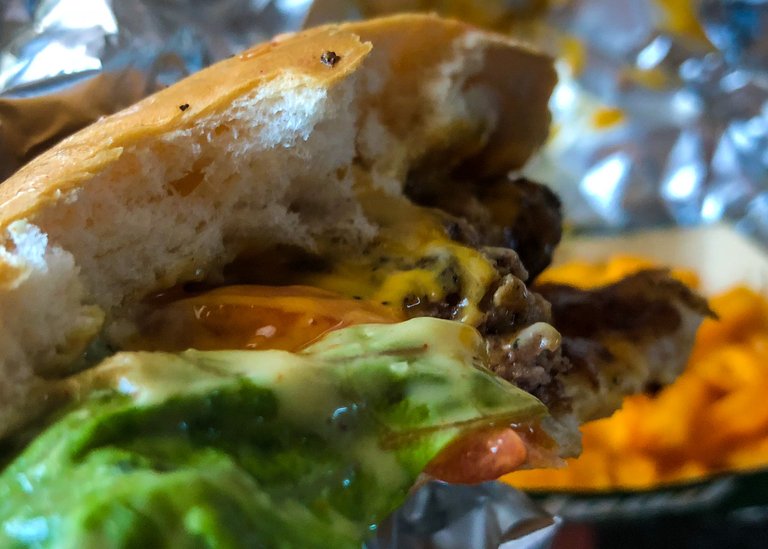 Here's the Fatty with cheese, a classic cheeseburger with lettuce, tomato, onion, sliced cheddar, original Dadbod sauce on a buttered toasted bun. Isn't it mouthwatering?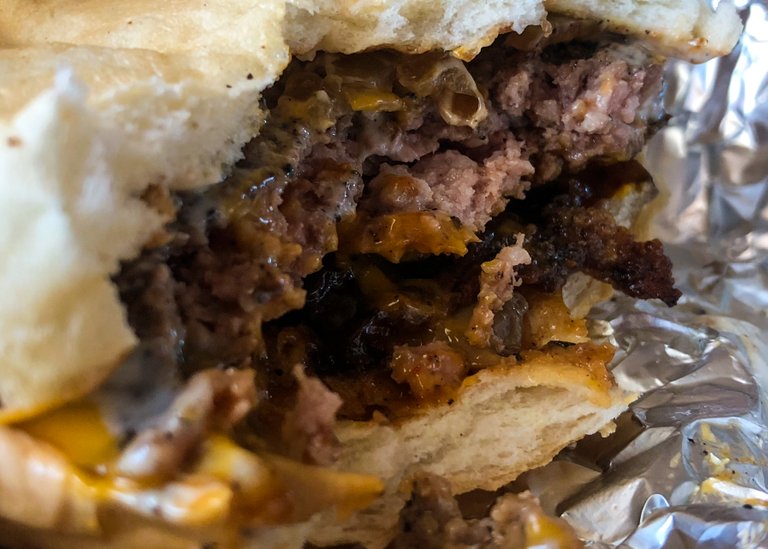 And this is the Smog, a smoky burger with smoked bacon, caramelized onion, button mushroom, cheese sauce and barbecue sauce on a buttered toasted bun... See that bunch of filling inside? It's heavenly! 😋
The quarter pounder Fatty burger cost 75.00 Php (1.50 USD) and 89.00 Php (1.78 USD) for quarter pounder Smog burger. While the Milk tea is 50.00 Php each, about 2.00 USD for two.
These takeaway has a total of 389.00 Php or (7.78 USD). Not bad for a lunch of two persons.
Thank you for dropping by and Happy eating everyone! 😋😋
xoxo,
@travelsbyblue
---
📸 I OWN ALL PHOTO/S AND CONTENT POSTED ABOVE 📝
---
Restaurant Information

DADBOD



Lucena, 4301 Quezon, Philippines
---
STEEM Food Tours #97 : DADBOD • Lucena, Philippines
This post participated in the Tasteem contest Takeaway