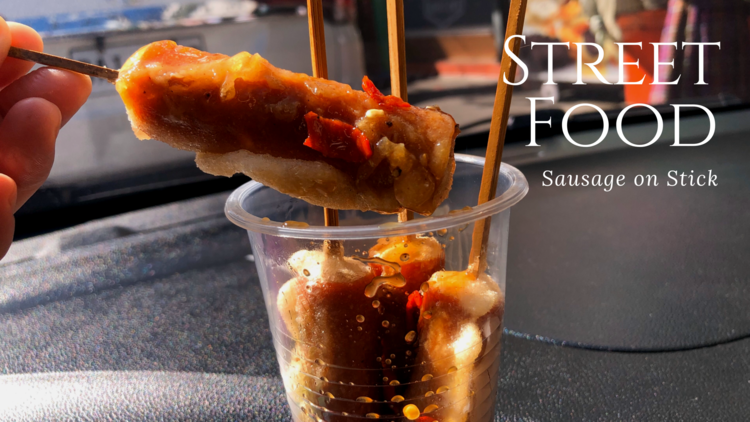 Hello Steemitverse and Foodies around the world!
Last Wednesday I left home an hour early to fetch my kid to avoid traffic, it was 1:00 in the afternoon and I haven't ate lunch. I parked two blocks away from the school along the street of "Hermana Fausta corner Merchan Streets" of Lucena City, Quezon.
These streets are known for various kind of Filipino street foods which is best seller for the students in the nearby schools.
I am not much into street foods but I can't resist my hunger, my stomach is really rumbling.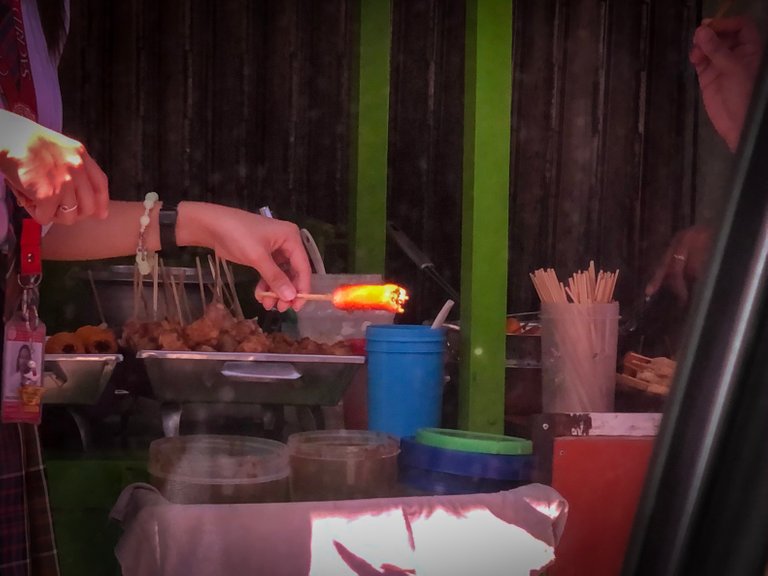 The food stand was just beside my car and I see it vividly in the window. It was really inviting and looks delicious as every passerby stops and grab a stick to dip in the container of different sauce.
I step out of the car and buy this interesting food.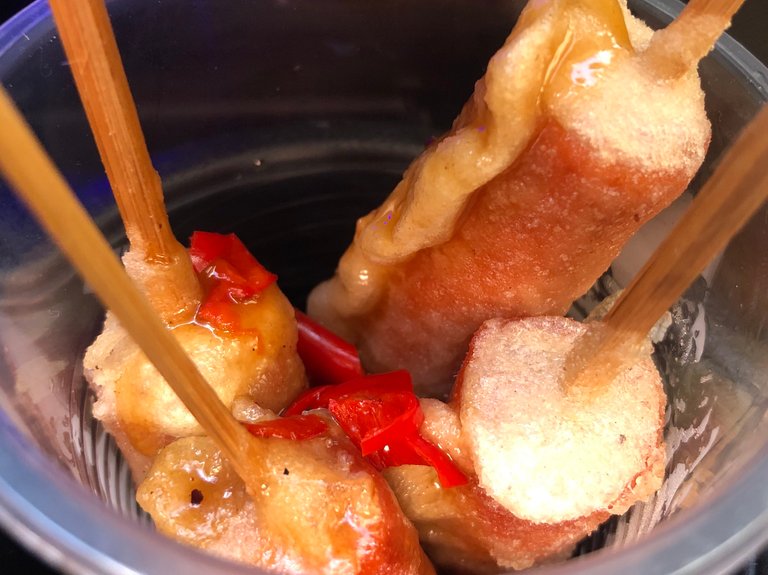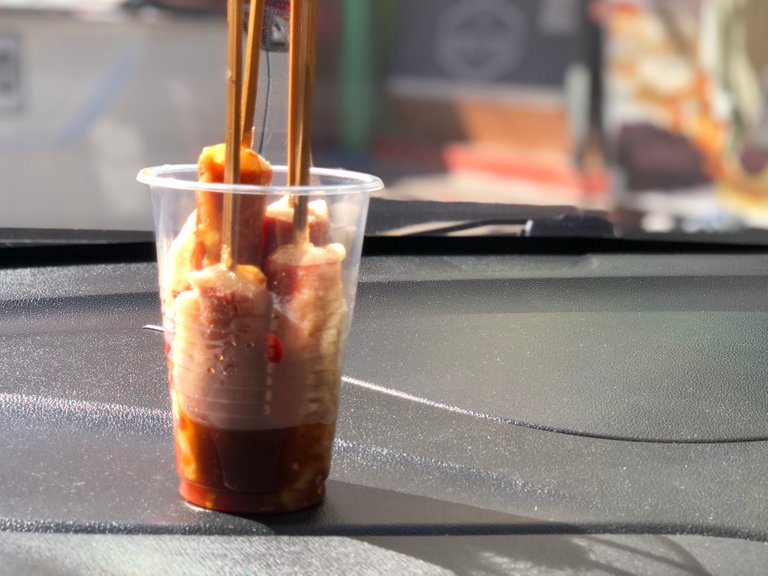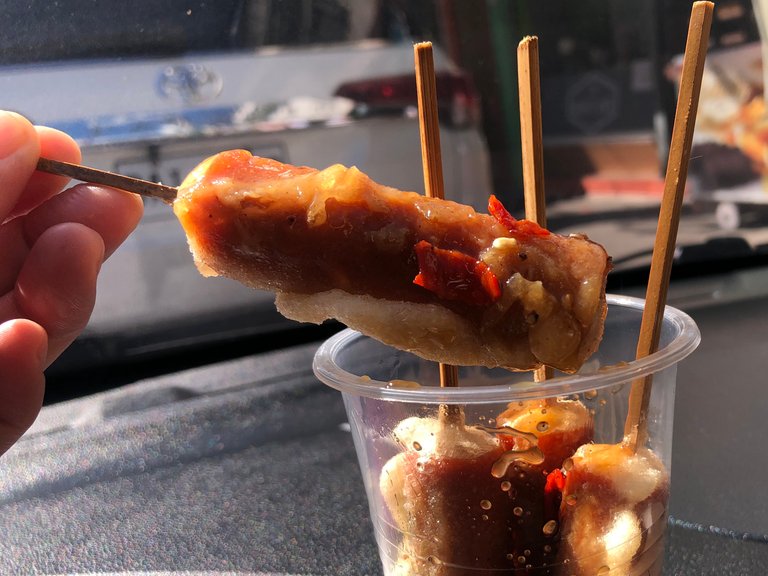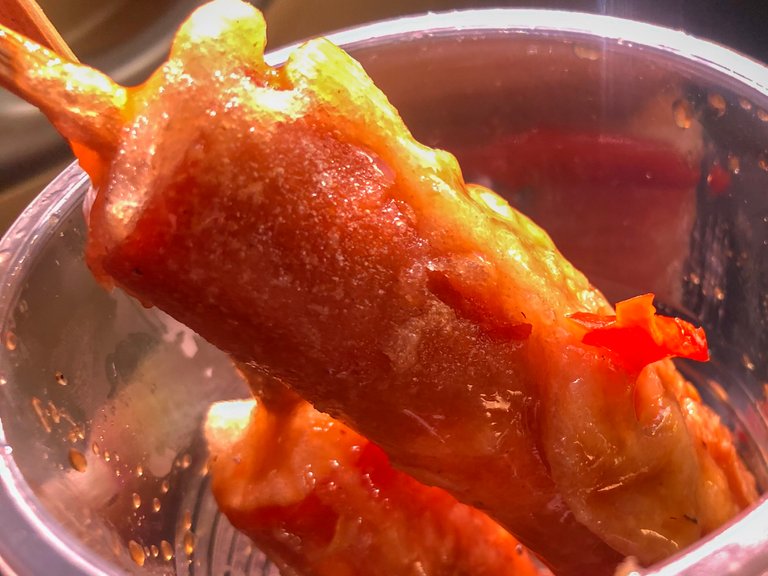 It's a Sausage on Stick, dip fried cheese sausage with crispy batter on the outside. This glass of sausage cost 20.00 Php (0.40 USD), you can buy it per stick for 5.00 Php (0.10 USD) and simply dip in the sauce and you're good to go.
They have 3 variants of sauce - sweet, sour and sweet & spicy. I chose the sweet and spicy sauce. Honestly, there is nothing special in the sausage. Just plain and simple but the sweet and spicy sauce makes the magic. A sauce with lots of chili plus the sweetness was perfect match that gives special tang on the sausage. And I actually had a second order after these four sticks for a very affordable price. Yum! 😋
Thank you and have a good day.
xoxo,
@travelsbyblue
---
📸 I OWN ALL PHOTO/S AND CONTENT POSTED ABOVE 📝
---
Restaurant Information

"Street Foods"



Hermana Fausta St, Lucena, 4301 Quezon, Philippines
---
Street Foods • Lucena City, Philippines
This post participated in the Tasteem contest Street Food