We don't wanna leave Global Village without getting a henna tattoo done.
Henna painting is the tradition in United Arab Emirates and is popular during winter season. Mostly it will last two to three weeks.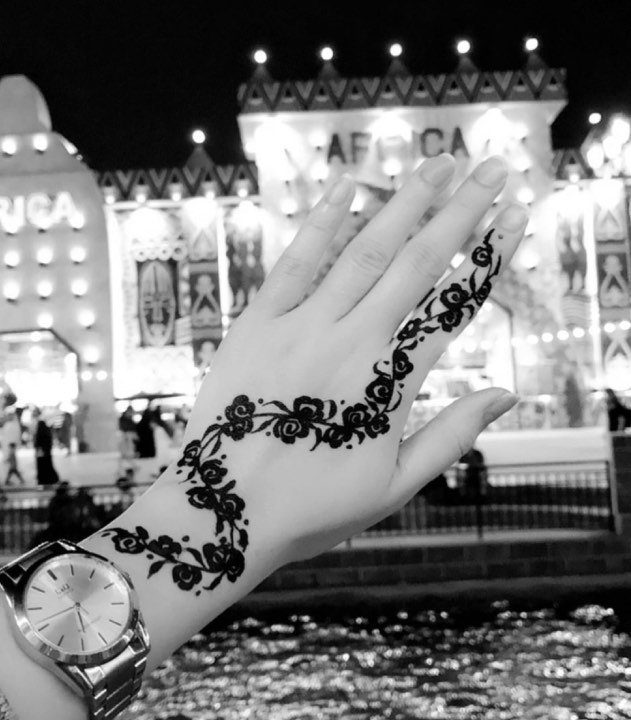 Lots of designs to choose from, and since I am fond of letting my friends to always choose what's best for me, so I let my friend Sheema to pick one for me.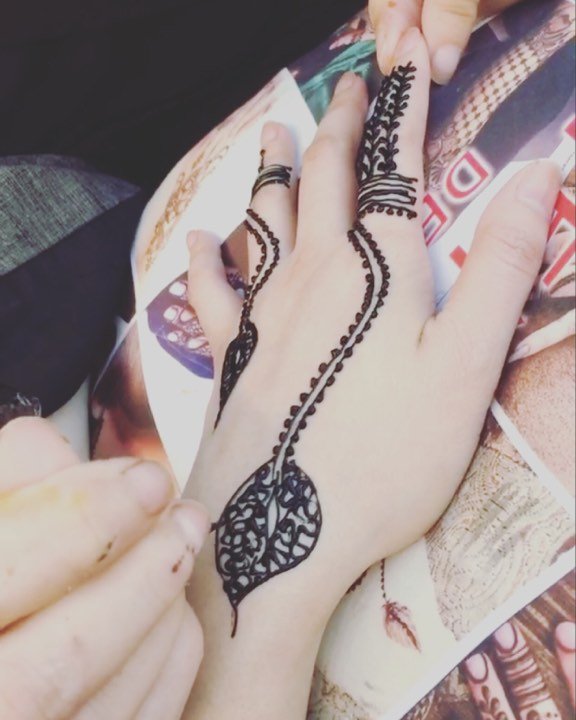 The price is pretty good because it will cost you 20dhs per Henna Tattoo. The tattoo artist is from Spain and married to a Yemeni. Also, she mentioned that she has lots of Filipino friends.
And this one is for Andrea. Sheema and I loved this design too. My other two friends Sheema and Mery Cris wanted a henna painting as well, but we don't have enough time already.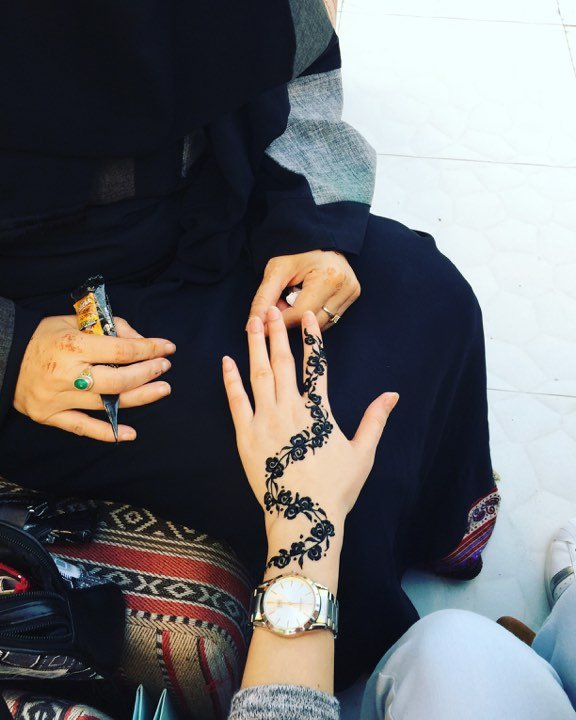 While we are taking videos of her, she told us that she don't have any videos or photos of her. And then we started asking why. Please do check the short video below.