Greetings my esteemed Steemians,
Just before writing this post an Earthquake with 5.2 on the Richter's Scale had shaken my car.
I wasn't sure about it as I was in a car. I remember in 2015 July, a much stronger earthquake at 5.9 on the Ritcher's scale occurred when we were in Ranau. But that would be another story.
Sharing SBD
Right now, I wanted to inform those who had read about why we want to share our SBD about a week ago.
We decided to share our SBD because we were posting similar content.
The idea was to encourage more small meetup groups and encourage newbies to post something.
This is good for those who are trying to give up because they couldn't generate encouraging SBD.
This is also good for building an offline network, especially when we want to see steemians engaging with each other more often.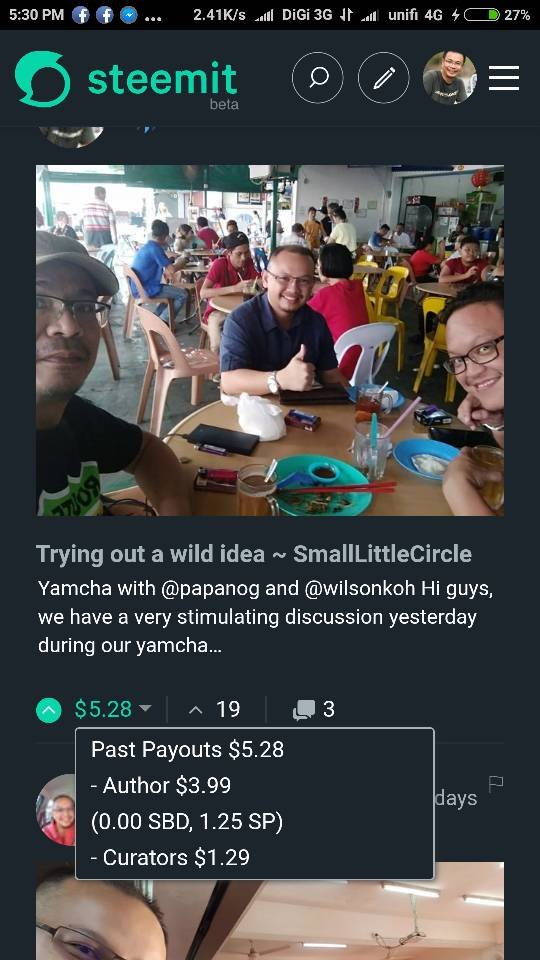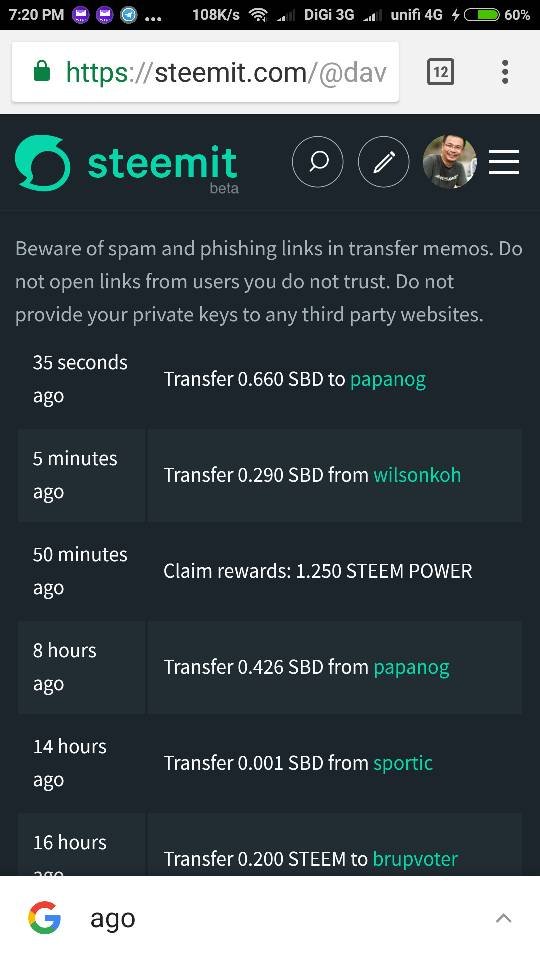 @davidngtv
had mistakenly chosen 100% steem as a reward. He was gentleman enough to transfer SBD despite not getting any SBD.
---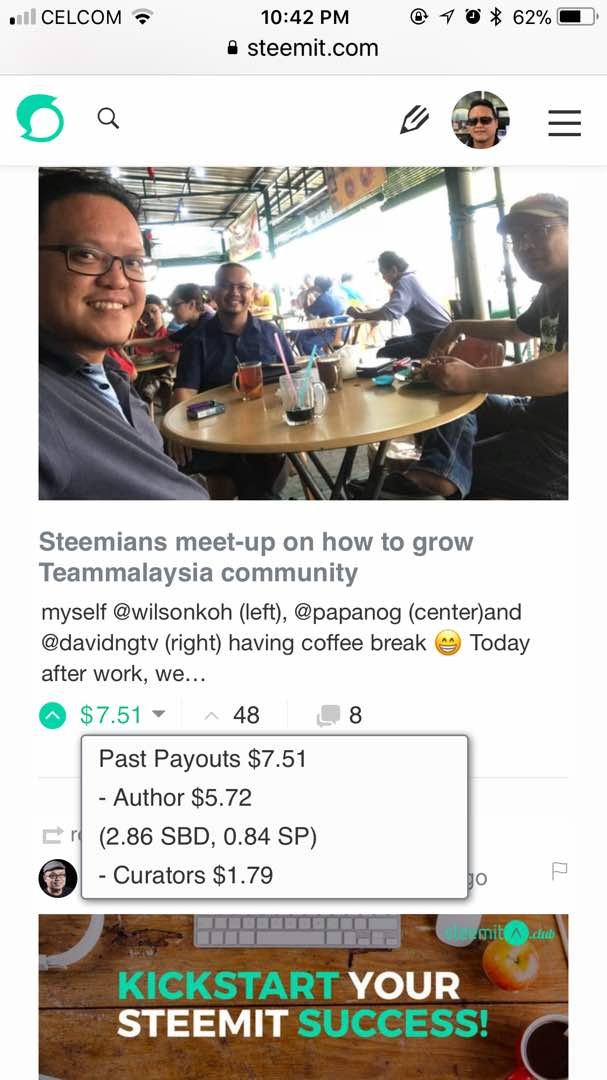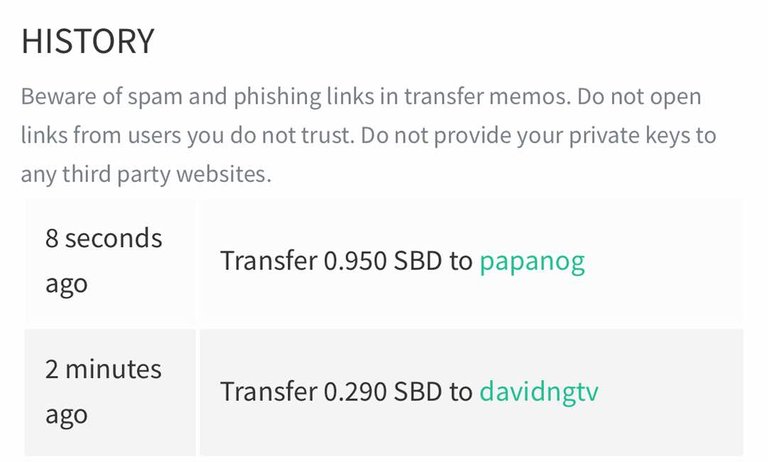 @wilsonkoh willingly reduce his SBD reward in order to support this cause. Thanks, bro.
---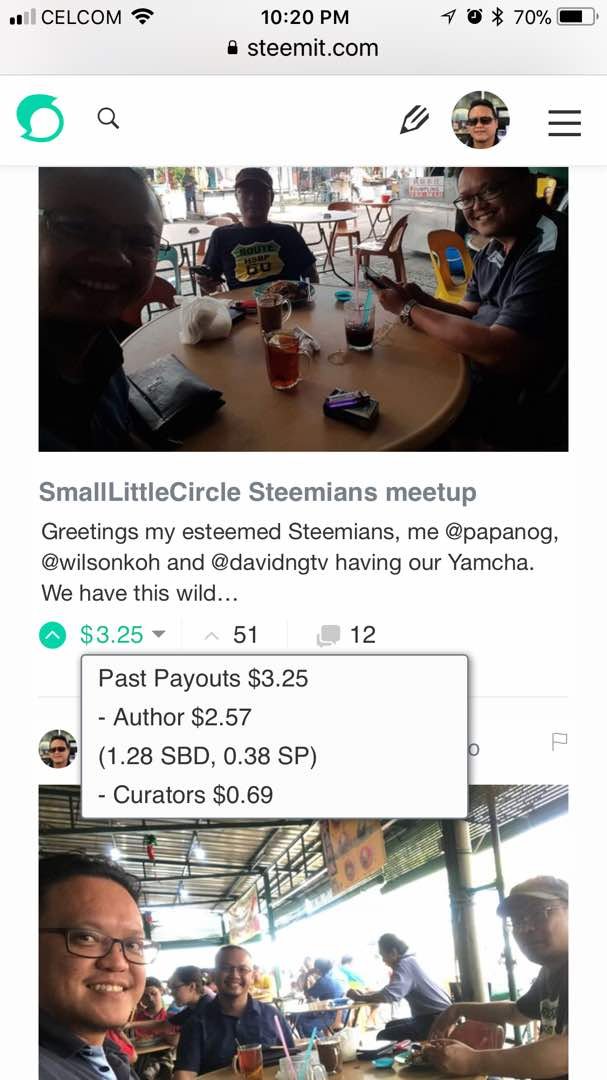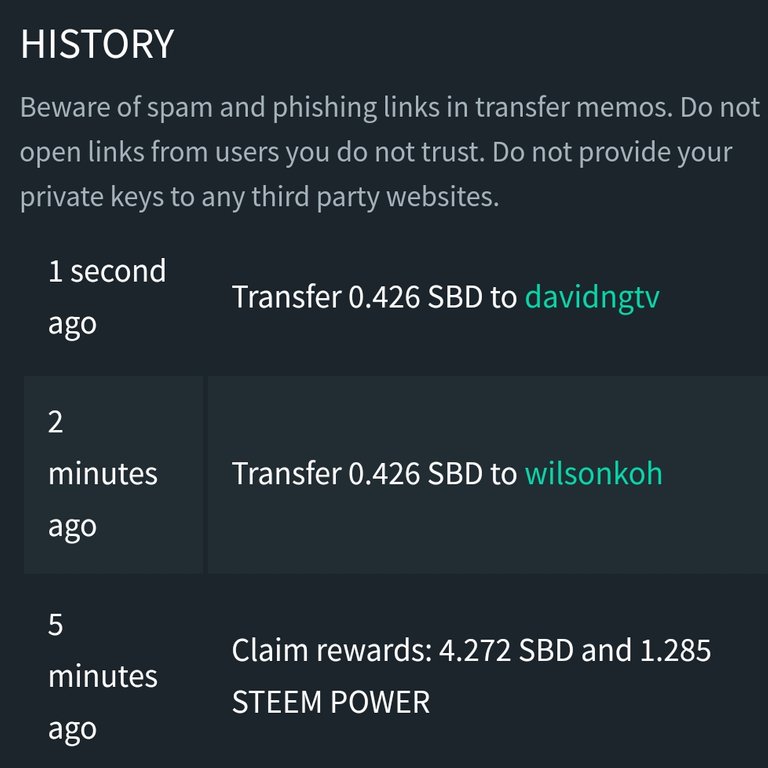 Being the lowest contributor to the SBD pool made me very happy and continuously grateful for my fellow steemians. This will definitely motivate me to do more meetups.
---
Conclusion.
This idea about sharing your SBD can be done by anybody. As long as all of you have agreed to share.
This is what decentralising is all about. It teaches us to be more responsible in the absence of centralising control.
Hope that you can try and please share what do you think about it.
Last but not least,
All SBD COLLECTED FROM THIS POST WILL BE SHARED EQUALLY AMONG US @papanog, @wilsonkoh and @davidngtv.