It is official now, after much back to back meetings with my accountants, I finally decided that #totallyborneoholidays will be accepting Steem and SBD as payment on holiday tour packages in Sabah, Malaysia, Borneo.
Totally Borneo Holidays Sdn Bhd (Co. No. 1084508-P) is a licensed Travel Agency approved by the Ministry of Tourism, Culture & Arts (Malaysia) (KPL/LN : 7561)and is also a member of MATTA (Malaysia Association of Tour & Travel Agents - MA4616). Totally Borneo Holidays (TBH) is formed by a group of experienced and seasonal Travel Planners, Tour Coordinators, and Guides with years of experience in the tourism industry.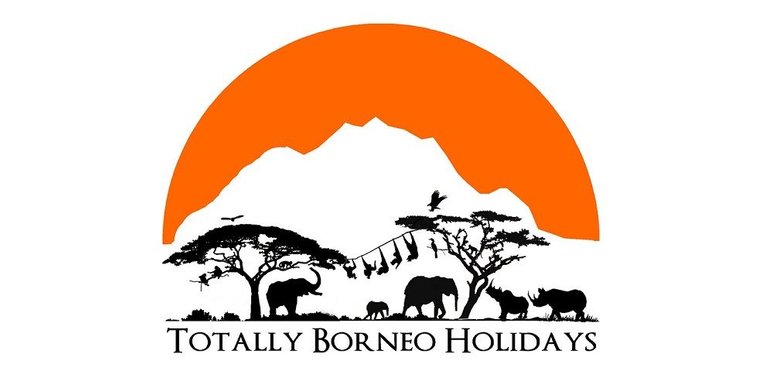 HOW IT STARTED
Since joining Steemit Aug 2017 (but I was only actively started posting in Dec 2017), I have learned a lot about Digital Currencies especially Steem and SBD. One fine day, @danieldoughty asked me about where we can we hold our first #teammalaysia Sabah gathering after the Steemit Masterclass, I suggested instead of the casual meetups at cafes, why not have a fun outing. So, I proposed the idea to have a rivercruise to watch the sunset and fireflies coupled with a seafood dinner at Beringgis Fireflies Cruise that my company runs. And that's when the idea of accepting Steem as payment for members to join the gathering all started for me. Check out the gathering post here
A lot of consideration was put in thought, through offline and online especially with the helpful advice from @bitrocker2020, @danieldoughty and also @danielwong (who runs Big Hug Burger joint in Kuala Lumpur) that really boosted my confidence towards accepting Steem and SBD in the business sense involving my company, TBH. You can read @danielwong's post about accepting Steem & Sbd here. Another fellow Sabahan Steemian Doctor @papanog also has started to receive Steem & SBD as payment for medical fees, check out his post here too. Another Sabah Steemian @borneoairbrush also receive Steem & Sbd as payment for his Tattoo services , check out his post here
Since joining Steemit last year, we have seen a great number of growth of Steemit members around the globe and as of today according to Steemit Ambassador @stephenkendal, we will see 2.7million registered Steemit user by the end of 2018. You can check out his statistics here. The numbers show a staggering growth and with that said more people starting to believe and support the steemit platform.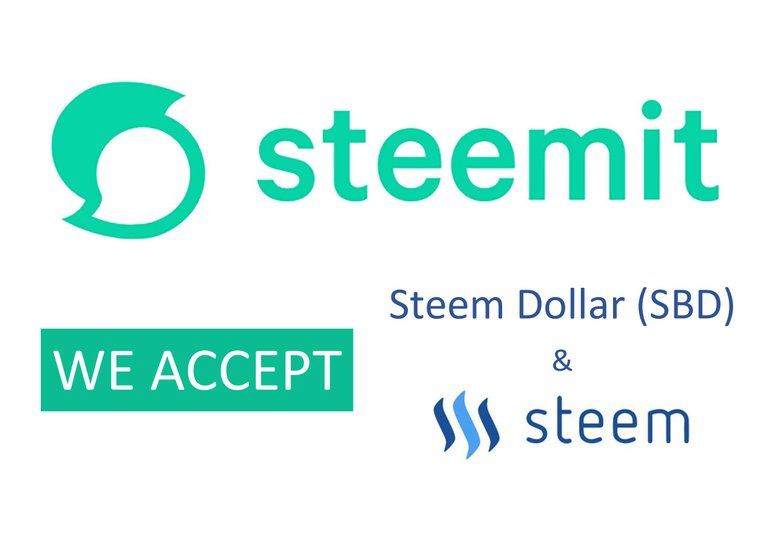 How it Works?
Pretty simple actually, if you and family decided to come to Sabah for a holiday, TBH can assist you in taking care your trip. Just tell us what you want, our sales team will design a Tour Itinerary for you with an agreed Steem or SBD.
If you wondering what kind of tour packages we offer, below are some of the packages we offer for this upcoming MATTA Fair 2018.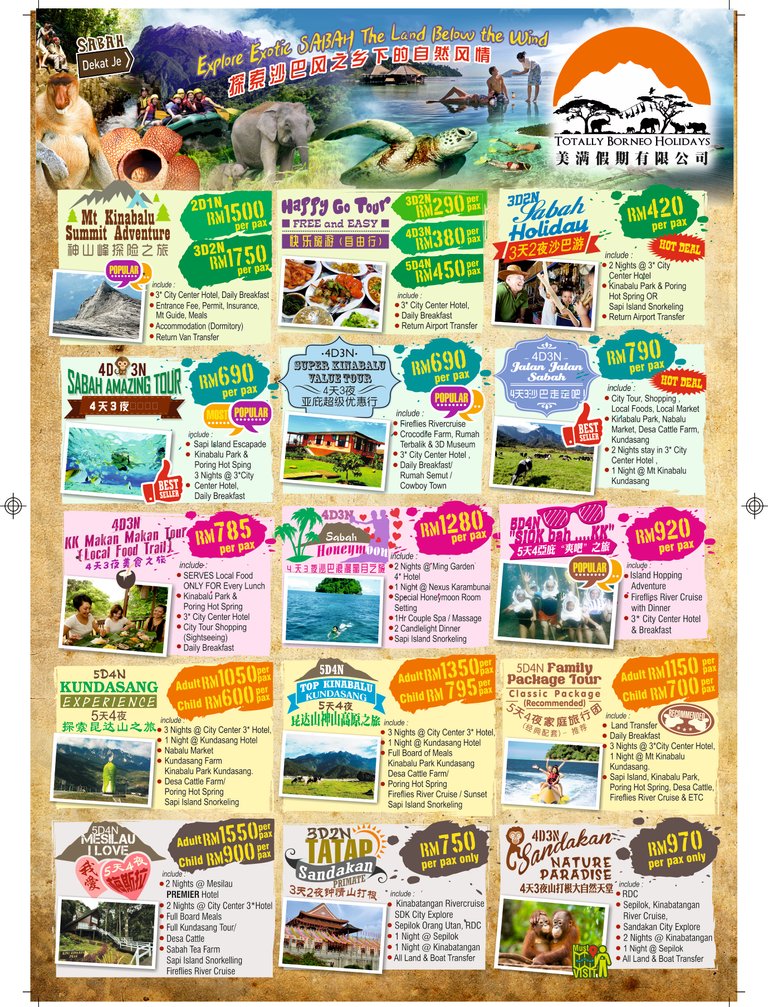 Note: These Rates only applies to Malaysian Citizens Only. Please comment below to request for Non-Malaysian rates.
Why Am I Doing This?
CONFIDENCE on the platform and Crypto Currencies actually, it is beyond the mindset of humankind that the next thing is Digital Currencies. People travel every now and then, #Travel or #Tourism is on the top used tag in Steemit. Literally, we can see people posting about their travel experiences in a particular country they visit. So, here I am extending a lend of hand to help Steemians to off burdens their hard earned CASH, by using virtually "FREE" crypto in Steemit to pay for their tours and holidays in Sabah.

It's a Marketing Strategy (YES) + Boosts Company Sales.
Trust me, I took a significant amount of time to decide this, and YES, of course, it is a Marketing Strategy. There's about 2million users in Steemit, and I hope this post can reach out to more Steemians around the world. I was informed that many fellow Steemians have comes to Sabah for holiday, such as @the-alien and wife whom we were supposed to meet up with during our last Sabah Meet Up here. @goodbyematrix also just concluded his Asia Trip whereby he also visited Sabah. You may check out his post here. If @sweetsssj decided to travel to Sabah and use Steem & SBD as payment, I would be Star-Studded should I say.
Matta Fair 2018
Matta Fair 2018 is around the corner 16-18 March 2018, held at PWTC, Kuala Lumpur. It is Malaysian best time to shop for travel deal around the world. We TBH will be apart of this MATTA Fair located at Hall 5, #Sabah Tourism Booth. As per mention above are the packages we offer during MATTA Fair, those intending to travel to Sabah in the near future can book this crazy deals immediately before the promo ends, traveling period will be till 31 Dec 2018 (T&C Apply).
---


Logo Credits to @paywithsteem @btcvenom & @zord189
In searching for initiative paying using crpyto currencies, I stumble unto "Mah Man" the one and only mighty @zord189, an initiative of @paywithsteem. A brainchild idea from @btcvenom collaborate with @zord189 himself which transformed the life of crypto currency. Where people can buy household stuff, gadgets and etc through the Steemit platform. Great Initiative Guys!! Fully Support !!
Do check out @paywithsteem for the latest announcements/updates !!!
---
Thank You
If you have any question in regards to the above, you can DM me through discord: veenang#2913 or simply just comment below.
Once again, Thank you to #teammalaysia for the support, @bitrocker2020, @danieldoughty, @danielwong, @zord189 for the assistance and advice.
If any of you #teammalaysia coming to MATTA Fair, do drop by to say Hi at my booth, I might even throw in a Cookie (if you know what i mean) if you buy the packages from us. Cheerios.. See you there!!!
---