Last Thursday I receive a message from the adviser of my son. 
 I felt nervous because I thought my son got some wrong doings in his school.
 But I was shock when  I read the message from his teacher saying this….  
(Good Eve, please tell Tenshi that he will not come for class tomorrow.
because its only for the slow readers.)

  The happiness in me by that moment was so unexplained. It was my first time to experience like that.
  I don't know if I'm going to make a @teardrops in my eye or laugh or shout that my son make it.
 I was so happy by that moment, as a father I give him a big hug and give him a choice of reward.
 He choose a ball, so that he can play in our backyard because he was ashamed going outside playing with his friends. So I plan to make a basketball ring for his ball to make complete package of his request.
 Then I go to the welding shop to make it. And I ask him to change his clothes because we're going to downtown to buy his ball.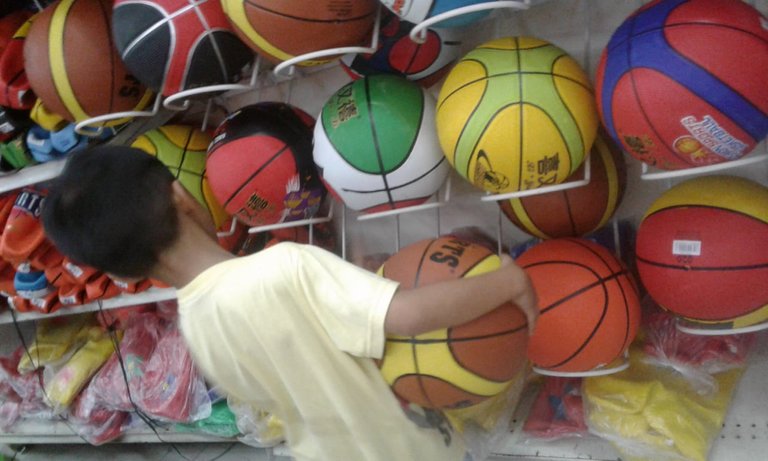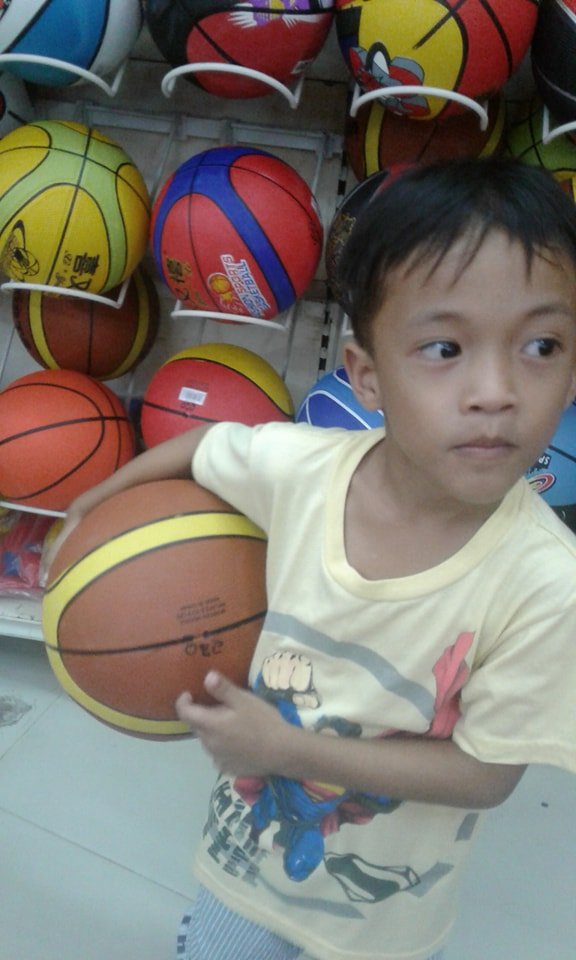 When I see my son choosing his ball to buy the happiness that I see in his face was so priceless. 
I cant stop smiling at him and say… ok choose what color of ball do you want.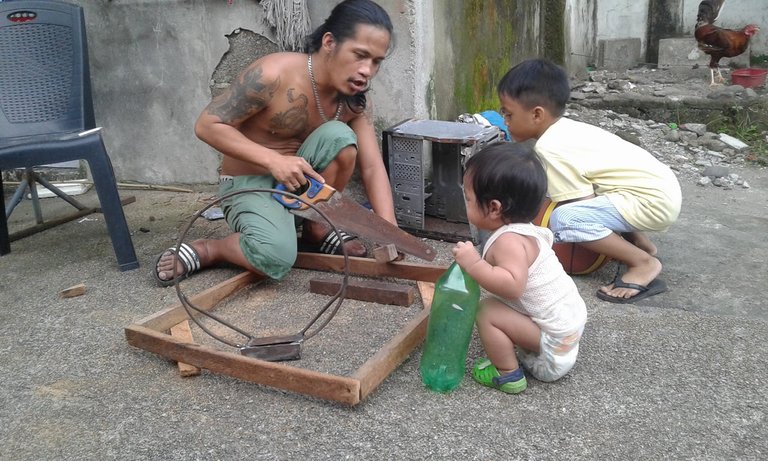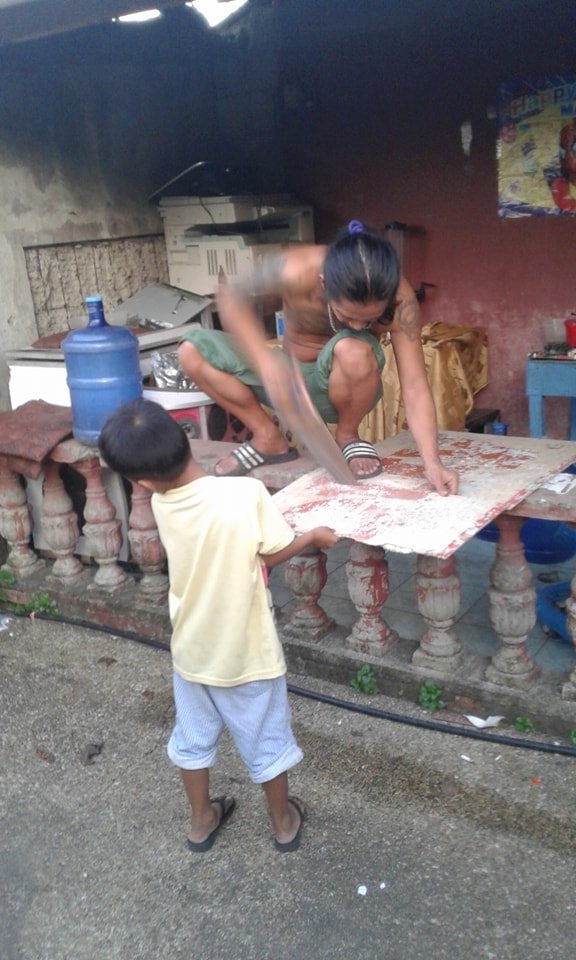 When we arrive at home, I immediately go the welding shop and pay for the finish work of the basketball ring that I ask. 
And make some carpentry for the board of his basketball ring. While doing the basketball board, his little brother also was so funny getting my tools and put it another place.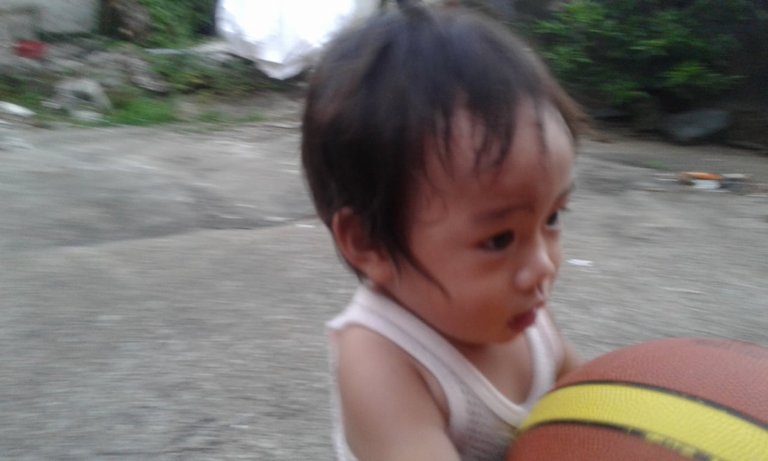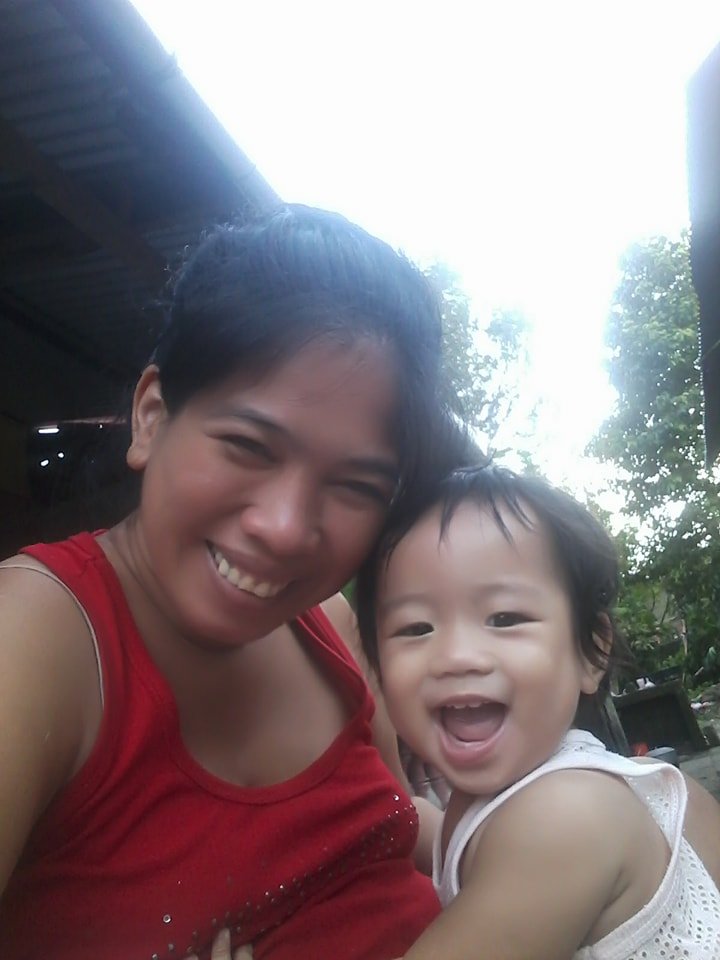 He enjoy also what we are doing. We have a great bonding by that time.  
  And after I finish it, I told to my son make more great job in school and you will be given more price with me and be a good son and kuya for your younger brother.
 We will always her to support you and love you always. I love you anak.   

Our mentor @surpassinggoogle has been very supportive.
Please support him as a witness by voting him at https://steemit.com/~witnesses and type in "steemgigs" at the first search box.
If you want to give him witness voting decisions on your behalf,
 visit https://steemit.com/~witnesses again and type in "surpassinggoogle" in the second box as a proxy.
Others that are good: @beanz, @teamsteem, @good-karma, @busy.org, @esteemapp,
 @hr1, @arcange @bayanihan, @acidyo, @anomadsoul, @steemitph,
 @henry-grant and @paradise-found, also the many others who have visited My posts. Pls. support them too. Thank you very much

Hope my incoming posts will be an inspiration to my reader and be an informative one. Thank you for the unexpected upvotes, comments and resteeming.