Prada has spent big money on advertising as here is a TV commercial for the finals that started today.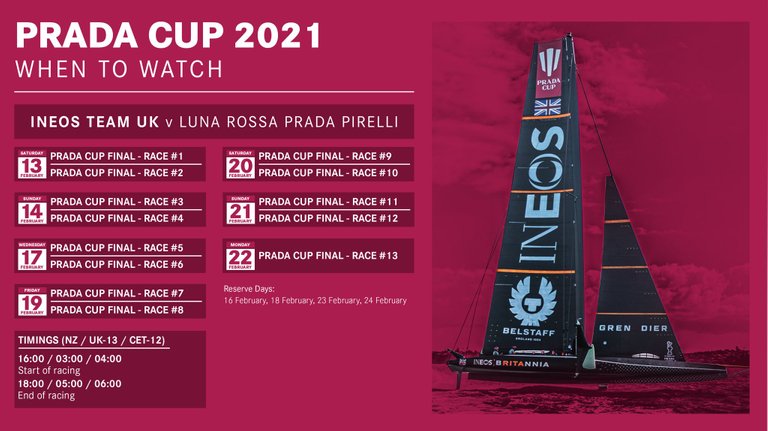 source
5 races more if Luna Rossa wins them all, but Team Ineos will be pulling out everything tomorrow to catch them up. This should be good and will be watching in the early hours.
The Prada Cup Final is on at the moment being held in Auckland, New Zealand. The winner between Ineos UK and Prada Luna Rossa in the best of 13 races or first to 7 will then compete in the Americas Cup against Team New Zealand. The American entry has already gone home after not winning a single race before and after Christmas.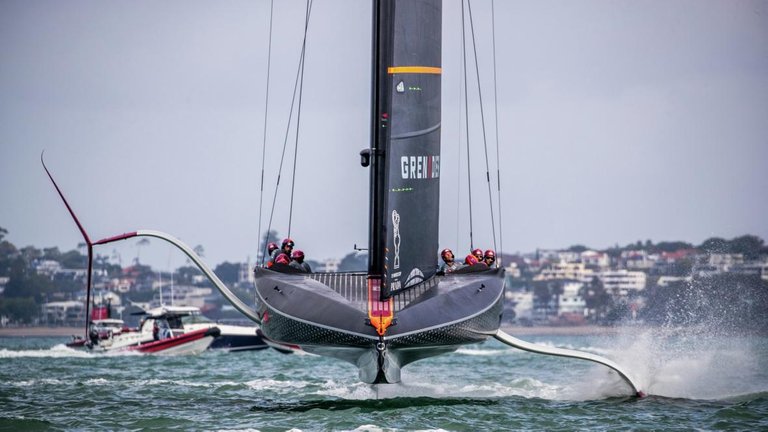 source
Sailing with these boats is a little misleading as they literally fly using their foil/arms to raise the hull out of the water reducing drag.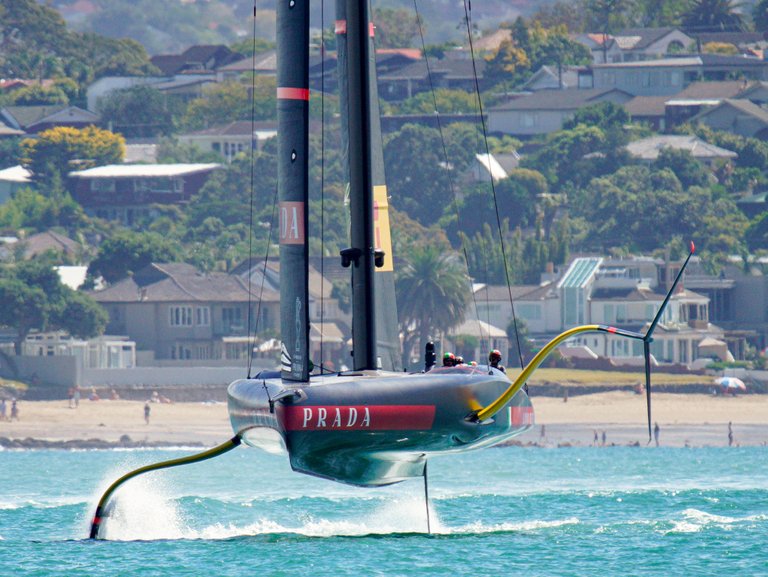 source
Prada Luna Rossa showing how high the boats actually fly out of the water during todays racing.
This is a highly competitive sport that costs millions to even enter a boat so having sponsors with never ending deep pockets and no budget is the only way to race. Ineos billionaire and team backer Sir Jim Ratcliffe will expect a victory and nothing less. Every member of the team is a super fit athlete specialising in one single role on the boat. They eat, sleep and breathe that one role as they form the ultimate team looking for speed and timing on certain moves.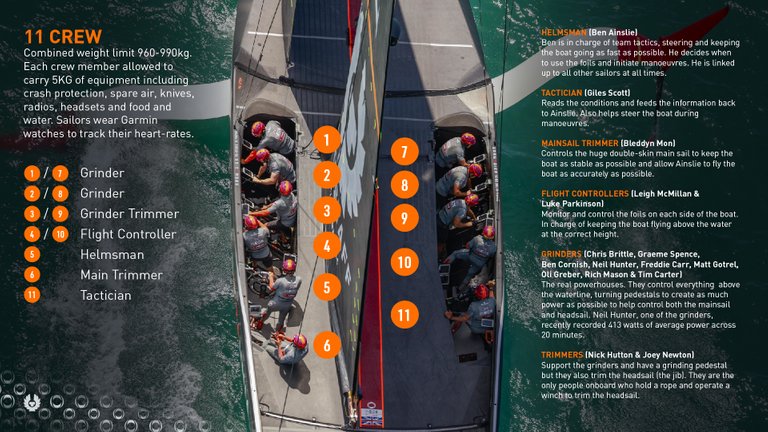 source
The sailors on board are not big muscular men, but are lean and keen athletes as the crew of 11 must average around 85-90 kilograms max with a total of no more than 960 including all their added safety gear combined with food and water. There isn't much space on board so everyone squeezes in to their selected areas for what can be a very physical 30 minutes of racing with time dependent on the wind conditions.
When I first started to watch the preliminary races late last year I thought I would be bored, but there is too much happening for that to happen. We have seen races where the lead has changed 15 or 16 times as the run up and down the course over 4 legs. Every session and race is different as conditions change constantly and why a team can catch the other one out with a different maneuver that wasn't expected.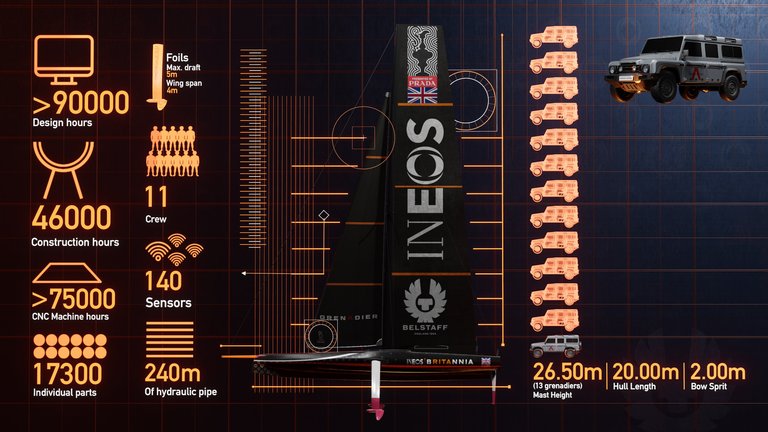 source
Some fun facts to get an idea what is involved in these high performance racing/flying yachts. Top speed of 50 knots is equal to 93km/h which is fast considering they are travelling over water. This is super high technology with the best brains in aerodynamics involved along with everything else money can buy. Each team has another team feeding them information from across the course giving them advice on changing wind conditions.
Team Ineos UK are 2-0 down and cannot let the Italian boat of Luna Rossa increase that lead tomorrow. The conditions were very light today so lets hope for more wind tomorrow and may the best team and boat win. Up until now Luna Rossa has been thumped by the British so this was a turn up for the books. A close contest whatever happens making for an exciting final next weekend when the final contender will be announced.