I recently spoke to a friend of mine who bought the new call of duty. He said the download was huge and he had no idea why. It took him 3 days to complete his download, this being said his internet speed is not the greatest. I still play some very humble old games such as The Settlers IV Gold Edition, this game used to take me a day to install back in the good old days and its files are only 700mb. The gaming industry and technology has definitely been improving at a rapid pace with only signs of speeding up.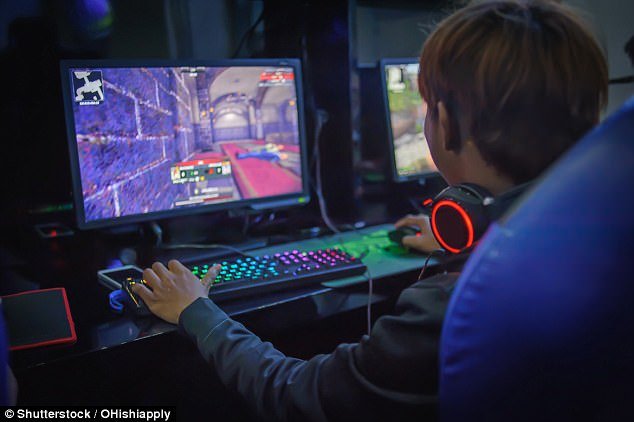 Image credit
Here is a link to some essentuals for the new Call of Duty game.here
VR, new future or not?
A few months back I went to a LAN, one of the biggest here in South Africa, I met a guy who is heavy into VR gaming. Who knows how much his setup cost! I was not very impressed by the games he was playing as I thought they would be a lot cooler. After watching Ready Player One I had much higher expectation on what the games would look like and the interaction between the controls and the actions in game.


Image credit
Personally VR has a long way to go before every gamer will be able to afford such equipment. To get a second opinion on this I visited this website Want to Know the Real Future of AR/VR? Ask Their Devs.
I found this paragraph interesting.
While the pool of respondents is larger this year than ever before, the status quo remains unchanged in some ways. Games are still the primary driver of the industry, with 59 percent of developers' current or potential VR and AR projects falling in the gaming space. However, the survey saw pronounced growth in a number of other fields, particularly education (33 percent) and training (27 percent). That growth dovetails with another interesting shift: when developers expect to turn a profit. In past years, Wawro says, most have expected their VR/AR work to be profitable in the medium term, but this year saw a two-fold jump in people who said their projects aren't tied to profitability at all.
Imagine having the experience without having it? AR/VR could be the perfect way to do training, thinking of combat, you can gain the experience without the risk of life loss.
I would love to hear your thoughts about this below in the comments. A thought I had was, what if the worlds wars could rather be fought online in a virtual world? Would this ever be possible? Or do we just like killing people?
This content is brought to you by Zigon eSports sponsored by:
Imagine IPS
Canyon Gaming South Africa
TeamSpeak
Those IT Guys
BLCK Vapour