BeagleBone Green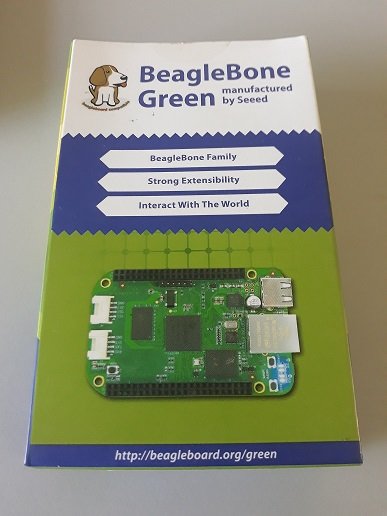 BeagleBone Green its a cool kid on the block for IoT projects. The main thing I like about it is the UART groove slot and the I2C groove slot. I2C allows you connect up to 255 devices/sensors with just four lines. Yes four line...simply give them address and decide which devices/sensors you need to communicate with. The UART allows communication with your GSM modules which add all the IoT/ SMS/Email fun to your project.

Top-view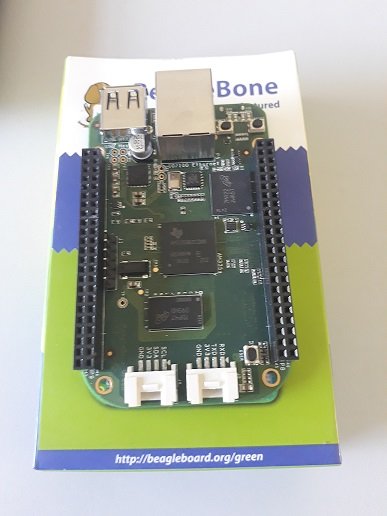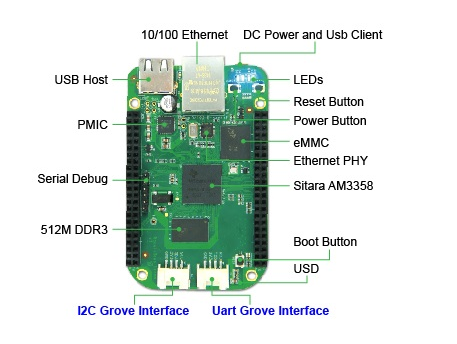 Source

Bottom-view
There is an SD card slot for flashing the OS then after the OS is running from the on board memory (EMMC).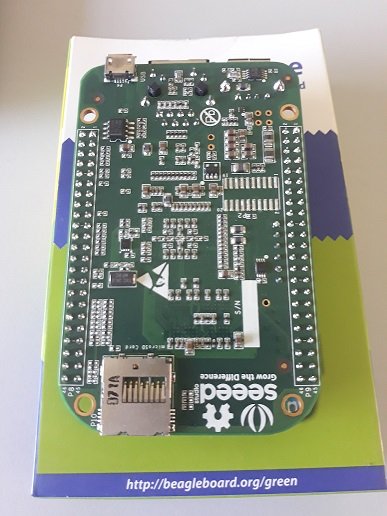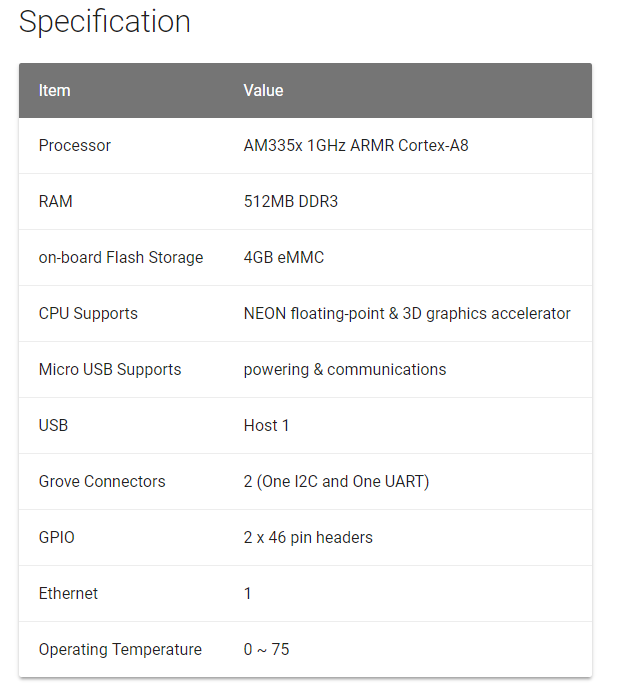 Source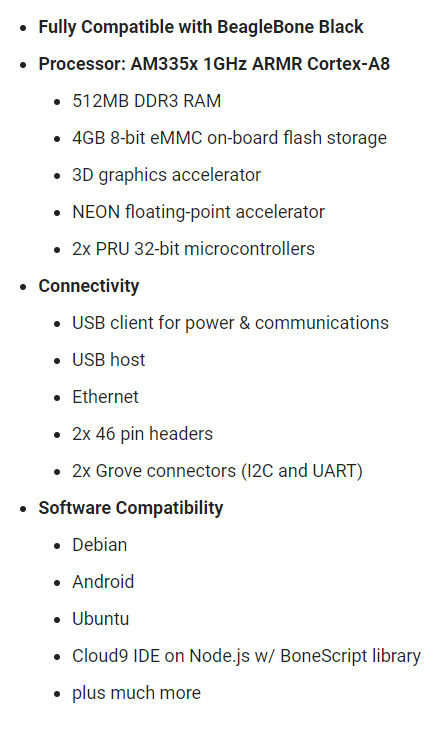 Source
Hopefully soon i will post a project designed with the BeagleBone Green...Keep an eye!
Also check out: Unboxing the Orange PI - Review