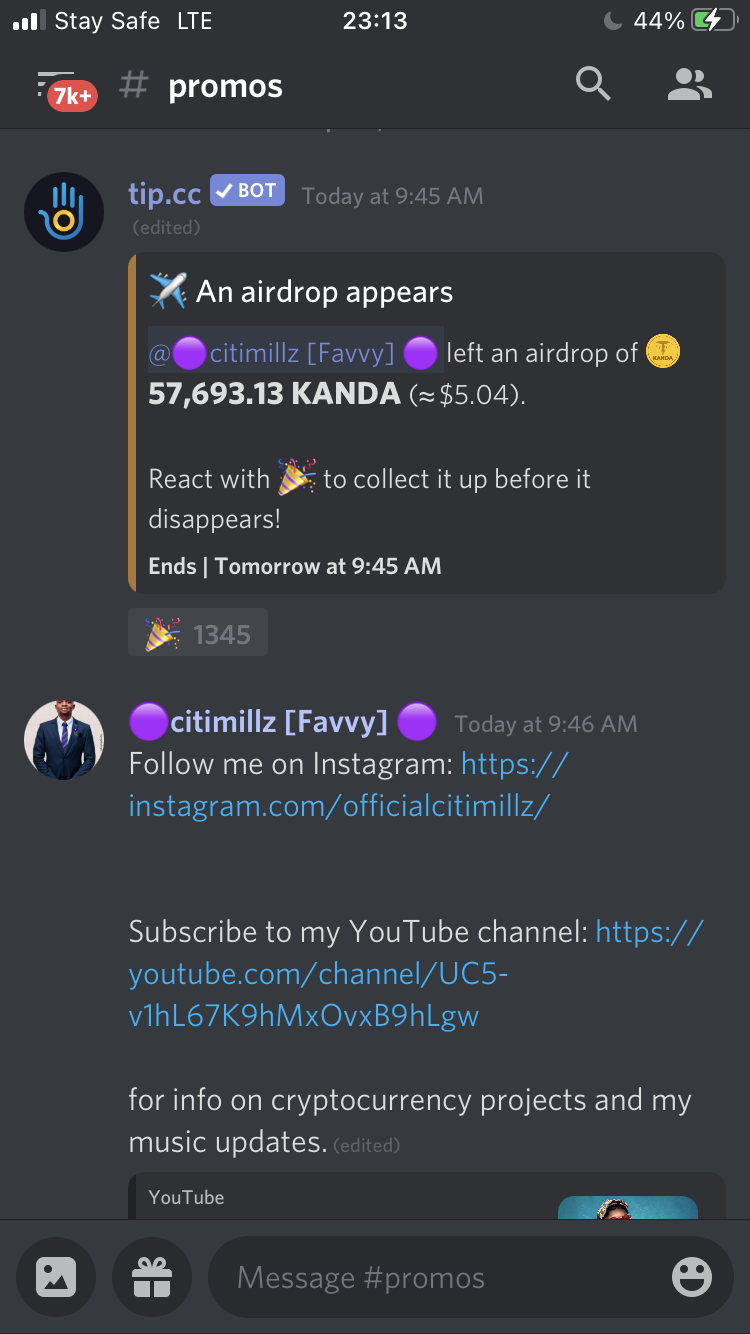 I am hosting a $5 KANDA Giveaway on Tip.cc
discord server via an airdrop. This is a way of rewarding discord users for subscribing to my YouTube channel and following me on Instagram. To spread the love for it to reach out to Hivers, I will be giving out my 100% Upvote to every Hiver who will follow me on Instagram, subscribe to my YouTube channel and take a screenshot to drop as proof in the comment section of this post.
Follow me on Instagram: https://Instagram.com/officialcitimillz/
Subscribe to my YouTube channel: https://youtube.com/channel/UC5-v1hL67K9hMxOvxB9hLgw
Follow and subscribe for more info on cryptocurrency projects and my music updates.
Official @telokanda discord server: https://discord.gg/ECsVqza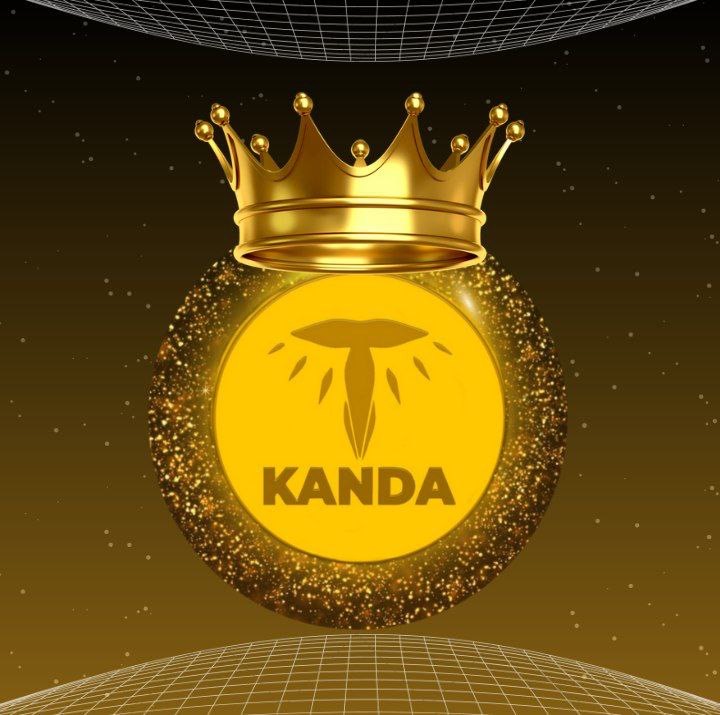 Telokanda is a blogging and advertising platform where users are rewarded for talking certain actions. The platform has it's native currency called KANDA.
Post your contents via the Telokanda nitrous interface to earn both KANDA and Hive https://nitrous.telokanda.com
Subscribe to the Telokanda community on Hive https://hive.blog/trending/hive-182425
Have your PROMOTED Telokanda nitrous post show up every hour on our Discord for other community members to read and support.
Buy KANDA on Newdex using KANDA/TLOS trading pair here https://newdex.io/trade/telokandaone-kanda-tlos
Buy KANDA via hive-engine here https://hive-engine.com/?p=market=KANDA
Trade KANDA on ALCOR via https://telos.alcor.exchange
Visit Telokanda website here https://Telokanda.com
Instagram: https://instagram.com/Telokanda/
Telegram: https://t.me/Telokanda
Twitter: https://Twitter.com/Telokanda
Hive: https://hive.blog/@telokanda
Website: https://Telokanda.com