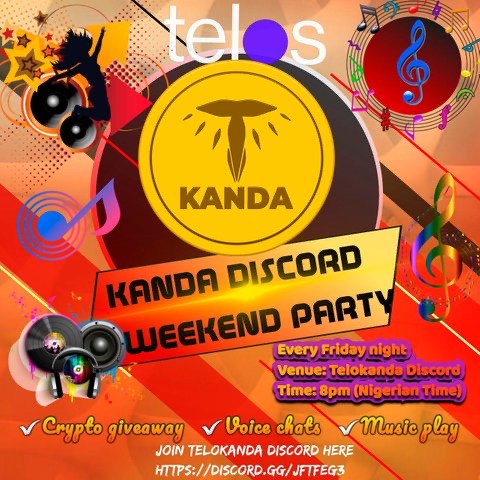 Hangout with fellow Hivers on Discord tonight as I will be tipping free cryptocurrencies to the Telokanda Community members. The Friday night Telokanda Weekend Discord party as fondly called is now a norm over at the official Telokanda Discord party. Come and hook up with Bloggers, Developers, Musicians, Graphic designers , Token experts and many more from all over the world to discuss crypto projects and also get to learn more about Blockchain tech and digital assets.
Telokanda is a blogging and advertising platform Founded by myself and two others, one a Nigerian @empato365 and @ackza from California. The aim of establishing Telokanda is to promote mass adoption of cryptocurrency and blockchain technology in the African continent and the world at Large. Users earn cryptocurrency rewards from carrying out easy tasks. Telokanda is built on HIVE, EOS and TELOS blockchains but was initially established with funds from the Telos Worker Proposal system. We have been able to onboard thousands of users on platforms built on this three blockchains.
Telokanda has communities on Twitter, Telegram, Discord, Hive, Instagram but the most active presently is the official discord server. The party begins in two and a half hours time here https://discord.gg/ECsVqza
Post your contents via the Telokanda nitrous interface to earn both KANDA and Hive https://nitrous.telokanda.com
Subscribe to the Telokanda community on Hive https://hive.blog/trending/hive-182425
Have your PROMOTED Telokanda nitrous post show up every hour on our Discord for other community members to read and support.
We use @kandabot to host giveaways and use @tipcc bot to host airdrops, trivia, and reward users who attend the Crypto rain party. The party holds by 7pm GMT, 8pm GMT+1.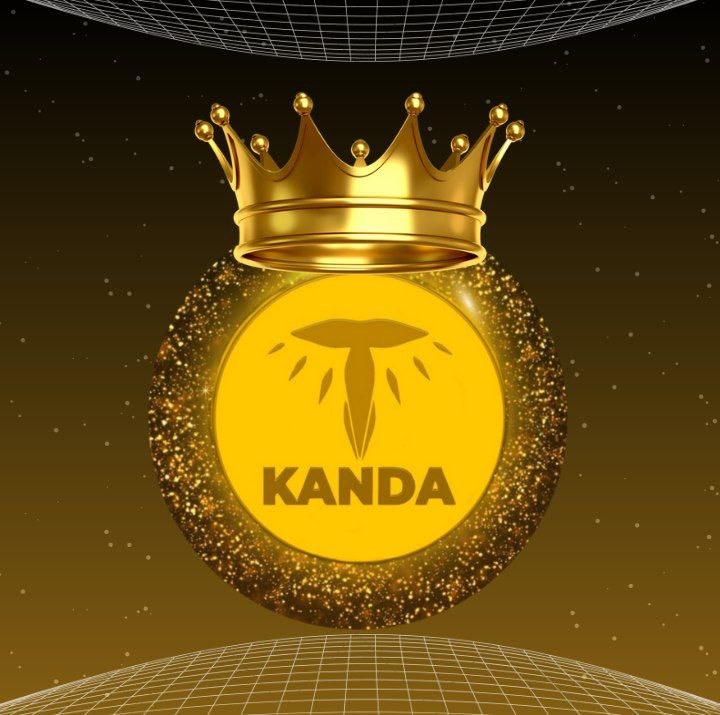 Buy KANDA on Newdex using KANDA/TLOS trading pair here https://newdex.io/trade/telokandaone-kanda-tlos
Buy KANDA via hive-engine here https://hive-engine.com/?p=market=KANDA
Trade KANDA on ALCOR via https://telos.alcor.exchange
Visit Telokanda website here https://Telokanda.com
Instagram: https://instagram.com/Telokanda/
Telegram: https://t.me/Telokanda
Twitter: https://Twitter.com/Telokanda
Hive: https://hive.blog/@telokanda
Website: https://Telokanda.com