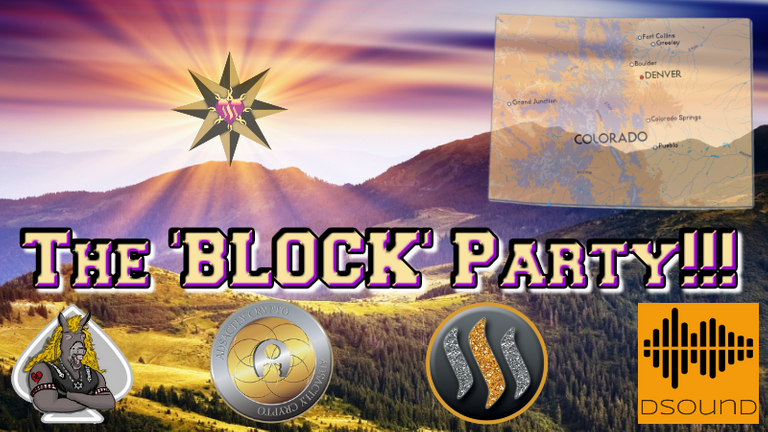 Making It Official!
Sponsors
So Thankful
Event Ideas & Performers
A LIVE comedic acting performance by Carrie, Chris & Witty (The Lord of the D) featuring scripts from their show - The Play House! This will happen and it'll be an absolute blast!
@zipporah - has agreed to come to Colorado and share her beautiful voice with us! Maybe we can even get her on stage for some of The Play House characters!
@katrina-ariel - A smashing performance at #steemfest has landed her in the eyes of many and she has won #openmic since then. Her voice is captivating and we are looking forward to seeing her live again!
@paintingangels - Another of the chain's wonderful voices, has agreed to come and give us a special show! We are definitely looking forward to meeting her and hearing her play and sing!
Field Day? - Remember when you were in grade school and we had 3-legged races, ran the egg, did obstacle courses and had scavenger hunts? Ya baby, we're gonna bring out our inner children and have some serious fun!
What About You???

"A rising tide lifts all boats!
If one of us lifts up, we can all lift up!
We simply help each other. Like family."
~ @bluefinstudios ~
"Far from a circle, we are a unit."
~ @grow-pro ~


Want to join us? Please read this first.
Want to support the fam too?
Join #thealliance curation trail!
Delegate to our caring bot - @alliedforces!
10SP - 20SP - 50SP - 100SP - 250SP - 500SP - 1000SP - 5000SP
Do you need ground support? Enlist the help of @a11y!