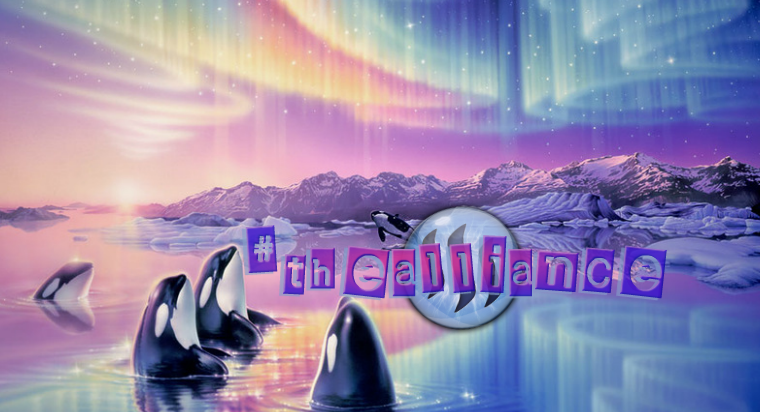 Teamwork!
Teamwork makes the dream work and I know you all are seeing this take place in real time. That is what separates us from the rest of the people swimming around aimlessly in the Steemit seas. True, there are other communities, and I'm sure you're part of a few. Good for you! No reason not to be. The only way anyone is going to truly succeed here is by having a team with them. And that's one of our goals, not just to act as teammates...but as 'allies', to move as one through the water like highly coordinated synchronized swimmers.

Thank you all for being who you are! Please join us on discord via that link down there if you haven't already. If this is your first time seeing an update, I will try to keep it simple for you. We are a TEAM of quality content creators and curators - allies. We strive to do several things for each other. First and foremost, we try very hard to visit each other's posts and at the bare minimum, make a comment. This way, we all know you were there and what you thought if you choose not to make your presence known in other ways. We know you can't upvote everyone's posts effectively, but knowing you were there and showing your support is vital. It's just like saying, "yo team, we got your back." Real simple. If you are interested in joining the ranks and want to become an ally, comment below and one of our members will check your profile and see if you would be a fit with us.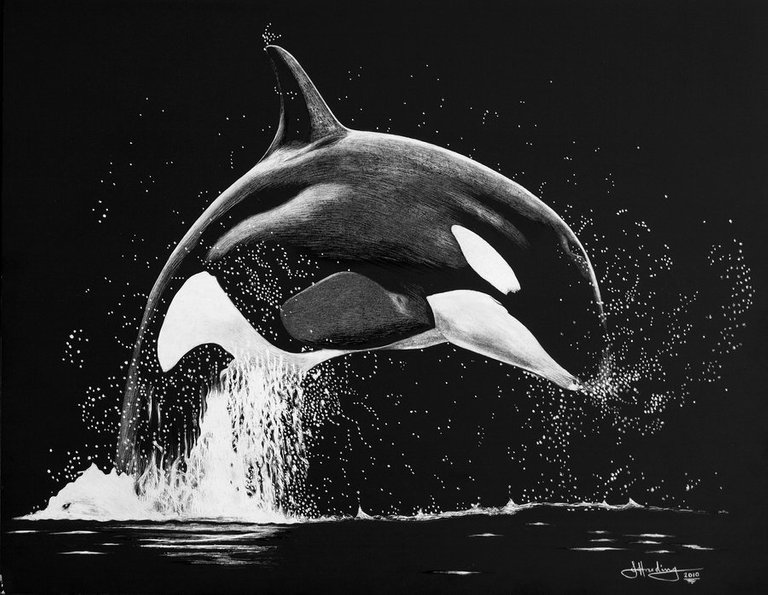 Of all
#thealliance
members, this is the one you should pay the most attention to. I'm not quite sure you understand his significance. His sole purpose is to be trained to engage and support
#thealliance
activity. I know even in your own feed, it's sometimes hard to find all the posts you like. That's what he is for! Any post FROM A MEMBER, that uses
#thealliance
tag, will be resteemed every couple of days, so, the only profile you really have to visit for alliance activity is his! It's all right there in one place! On top of curating your posts, he often throws them to tweety birds. So, next time you see him, throw him a fish or two while he's chomping and NOMNOMming on your posts or comments. If it's a 'killer' post, you'll know 🐬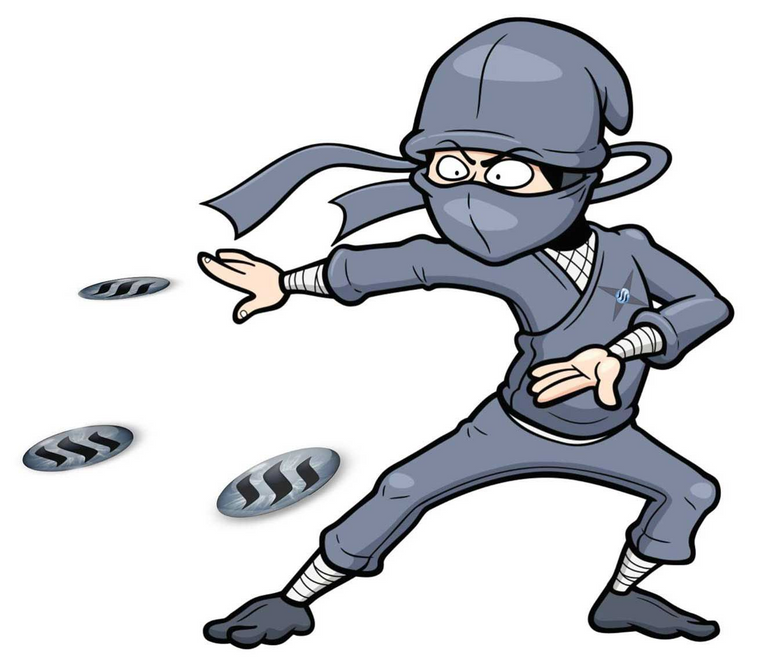 The power of Joki is strong in The Sneaky Ninja. It was a long and arduous task, but after many trials and tribulations, the defender and protector of the alliance has emerged victorious! Many of you have already seen the vicious attacking power of our assassin on your posts. Strictly loyal to
#thealliance
, Kozeni (小銭) will need your support as well. (See below for his rules) Be sure sure you follow him and help him out along his many Steemit travels, he deserves our support and respect!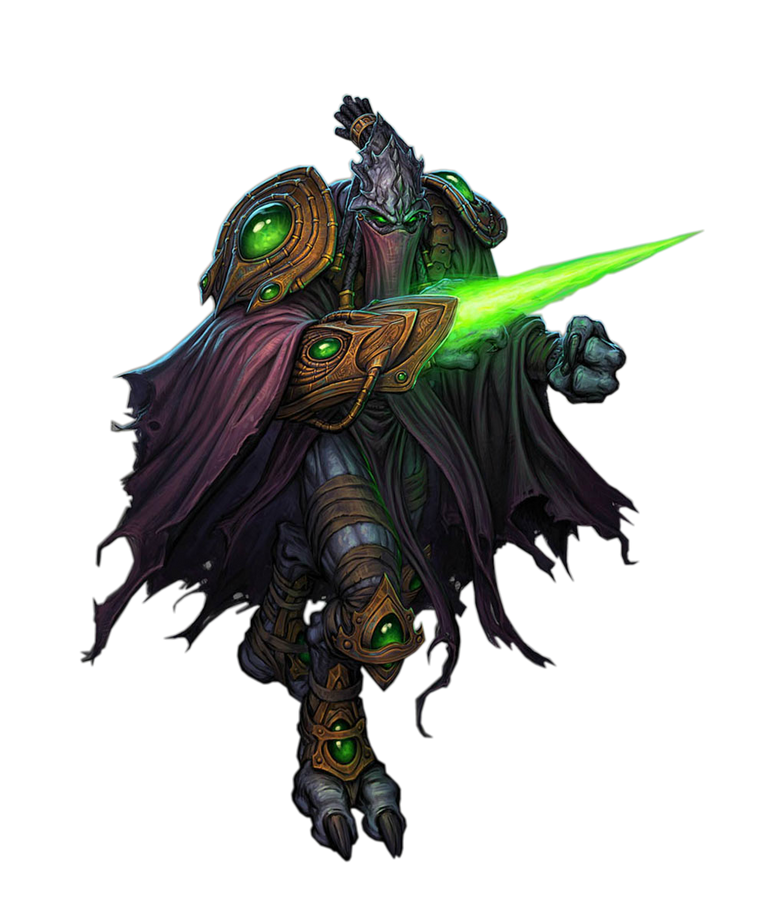 After retrieving the egg for The Alliance Council,
@zeartul
was immediately ushered in as a member and he revealed some of his amazing powers. So powerful that even the Juyo Deity stood in awe.
@zeartul
you see, was able to witness certain things throughout his travels across the endless Steemit seas and agreed to share his vast knowledge of these uneasy waters with the community. Do pay attention to what the mighty Zeartul displays for us to see, his @bellyrub is an amazing creature and respect should be given to them both.
Members
These past few days we've seen some very interesting things happen. People just keep coming and we will have to stop accepting new members once we reach 100 (FOR NOW). We are also going to be a little more selective as we approach full capacity. Things are being put in motion to start branching out and we will need some leaders to 'step-up' to the plate and help take us to newer heights. Wanted to also say thank you everyone for being consistent and representing us well. There are **nine** new members being added this time around, so please check them out and become familiar with their posting personalities.
One in particular you should give respect to and if haven't voted for any...
vote for our WITNESS here - @zeartul!
New enlistees are:
@mikepm74 - Big sports fan and crypto lover
@Ana-Maria - succesful mother and passionate Steempeep
@annhoyblog - extremely undervalued and complete blogger
@Steembusiness - business man with a strong crypto focus
@vm2904 - nature loving blogger and photographer
@yandot - artist/photgrapher with a passion for education
@leyargoz - photographer with an affinity to flora
@sol25 - descriptive photographer from Venezuela
@vlemon - cryptocurrency analyst and entrepreneur
Existing members
TRAINEES
As was mentioned earlier in this post, we have to be more selective as to who we let into
#thealliance
as part of our goals are to bring value with quality posts. We're not saying that people can't go out and make it just fine without being a trainee, what we are saying, is that we are willing to help people **GET BETTER** and become **NOTICED STEEMIANS** in these oceans and waterways. We want you to get that notoriety! This is not Facebook where you share your yammering drama. This is not Instagram where you post random pictures (though SteepShot does allow that). This is not Twitter where a 10 word sentence drop-off will suffice to be considered 'quality content'. With our assistance, those that become our trainees will hopefully take advantage of the collective experience we have and apply it to their posting capabilities. Guidance is what we are offering, it is up to you to capitalize on it.
***New Trainees are***
@rocky1, @withsmn, @bitcoinman, @coolbuddy, @aafrin, @martinio6
GIPHY IS AWESOME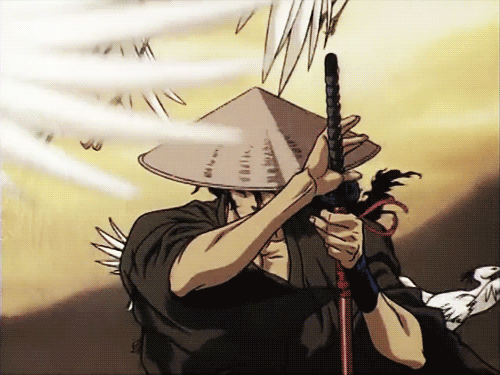 Contests
#thealliance
currently has three contests it runs and supports several others. We have the daily cryptoguess contest, and two weekly ones, karaoke and the all new killerpix. We also support fellow allies' contests.
@donatello
has a dance contest, and
@christheaudioguy
does a resteem lottery. We also are supporters of the Open Mic contest which is the oldest music competition here on Steemit approaching a year in weekly contests. They also support us and we have several members that compete.
Notable posts in #thealliance the past few days -
The Mallard Mind - @topkpop
Homemade Steel Dueling Tree - @bluelightbandit
Kozeni Pt 2 - @michaeldavid
Fun is Serious Stuff - @jaynie
10,000 Rainbows - @johleen
Crude Humor - @goldenarms
Finding the Calm - @shellyduncan
Insecurities - @saffisara
Vlasin Lake - @suggeelson
A.I. Re-Creates Super Mario Bros - @bluemist
For those that are not aware and would like to participate in some of the other places

where we have a presence, feel free to boldly seek us out on our:
BUTTBOOK GROUP
TWITTER PAGE
DISCORD SERVER

Making sure we're all on the same page! Remember... just keep swimming...just keep swimming...