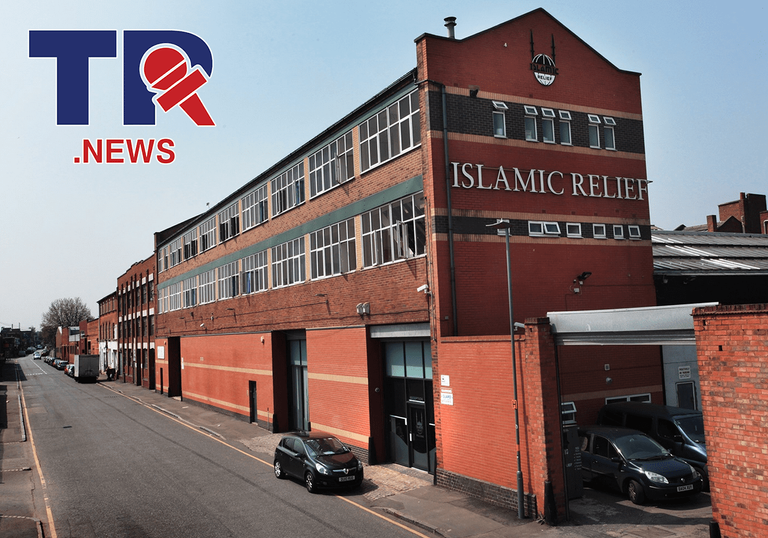 There is a new director for a terrorist-linked charity based in Birmingham. Islamic Relief is a global Islamic charity founded in Birmingham UK, no shock there then!
Tufail Hussain
has just been appointed as the new director of Islamic Relief UK which should come as a relief to no-one. Tufail Hussain has been linked with praising Shaker Aamer who was arrested in Afghanistan and sent to Guantanamo Bay. Shaker Aamer admitted that he used to attend Abu Qatada's speeches in London.
You can read more about that HERE.
Islamic Relief has deep-rooted ties with the Muslim Brotherhood and the funnelling of monies to Hamas through various charitable organisations. Hamas is a proscribed terrorist organisation, something that should not receive any oversees funding.
Hany El-Banna OBE is the co-founder of Islamic Relief Worldwide, a British-based NGO who obtained his master's degree at Aston University Birmingham. He is a well-connected man as you can see in the video below.
Islamists In Politics
Essam El-Haddad was elected to work within the Muslim Brotherhoods Guidance Office back in 2009. He was Muhammad Morsi's right-hand man during his political campaign. Once Morsi won the Egyptian Presidency during the "Arab Spring", Essam El-Haddad became his top foreign policy adviser. Essam El-Haddad just so happens to be a co-founder of the Lebanon Islamic Relief branch with Hany El-Banna OBE as you can see below.

Essam El-Haddad And Hany El-Banna OBE Co-Founderrs Of Islamic Relief Lebanon
As you can probably tell, Islamic Relief has tentacles everywhere which should come as no surprise being a "charitable" proxy for the Muslim Brotherhood. The Muslim Brotherhood has reached into our armed forces which we exposed in a previous article; you can read more about that by clicking HERE.
A UK Parliamentary Inquiry into the Muslim Brotherhood in 2015 noted:
"The Hamas founding charter claims they are the Palestinian branch of the Muslim Brotherhood and the Muslim Brotherhood treat them as such."
You can see that report by clicking
HERE.
British Taxpayers Funding Terror Networks
In 2012 Islamic Relief managed to raise over £100,000,000, which is a vast amount of money granted with all sorts of tax relief by the charity commission. This is essentially a golden handshake from the UK Parliament. The charity commission is a non-ministerial independent government department; it is only answerable to Parliament.
Islamic Relief received donations from terror-connected Yemeni charities, such as the Charitable Society for Social Welfare. That organisation was established by the US-designated terrorist and "Bin Laden loyalist" Abdul Majeed Al-Zindani. The Islamic University of Gaza and the Al-Falah Benevolent Society are institutions run by Hamas; they have also been supported by Islamic Relief.
Ahmed Al-Rawi is a former President of the Muslim Brotherhood's leading lobby group in the UK. Ahmed Al-Rawi signed a document that supported carrying out attacks against British troops in Iraq while he was a senior member of the Muslim Council Of Britain.
Between 2011 and 2014, the UK Government granted £1.5 million of taxpayers' money to Islamic Relief's UK branch.
The inevitable question is, why is Islamic Relief still a charitable organisation? How is it still, to this very day, operating a global network from the United Kingdom?
You can read an interesting investigative document and articles about Islamic Relief HERE and HERE and HERE and HERE.
---
Posted from TR.News with SteemPress : https://www.tr.news/new-director-for-terrorist-linked-charity/
---