These are the contemporaneous notes from our court reporter in the libel case. The previous post was Tommy Robinson's self delivered closing statement.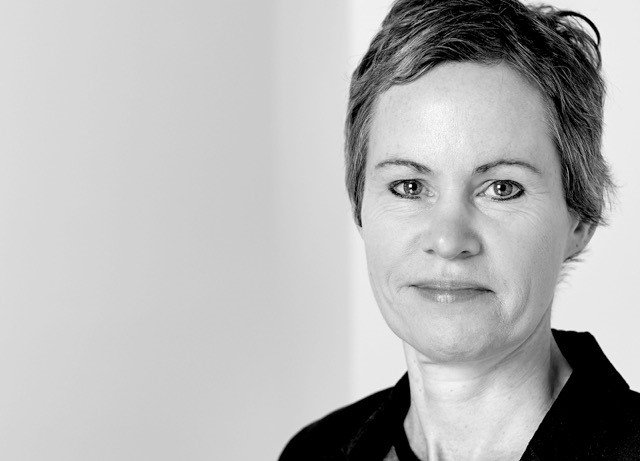 Everyone is back in court now. It's time for Miss Evans QC to make her summing up for the claimant Jamal Hijazi
Miss Evans QC states that Tommy has 'failed to prove his case', that Tommy has 'exacerbated' Jamals hurt.
She then refers to two videos and states that accusations of jamal beating up young girls has 'besmirched' Jamals character. She says these 'allegations' are 'devastatinmg for a young Syrian refugee.
Miss Evans QC then (predcictably) points out Tommys 'connections' with the 'far right'.
She casts doubt on the young girl who stood up in court, who swore an oath to tell the truth, about her 'injuries' suffered after an alleged hockey stick attack by Jamal.
Miss Evans QC also says there were 'other reasons' for the young girl leaving Almondbury community school that 'pre date' Jamals arrival at the school.
She says if there was an attack on her there would be at least one contemporary supportive document.
Miss Evans QC states the young girl was 'defensive' during cross examination and there were 'discrepancies between her statement and the young boy who 'witnessed the attack'.
She asks the judge to 'dismiss' the young girls statement altogether.
Miss Evans QC has suggested the young girls testimony/statement was to 'help her friend Bailey'
Miss Evans QC is now bringing up Tommys 'connections' with the English Defence League (EDL). What this has to do with getting to the 'truth' is another question?
Miss Evans QC brings up Baileys 'support' for the EDL. She has an interchange with the judge.
The judge tells Miss Evans QC that the young girl was prepared to give her evidence in spite of 'non anonymity' and the potential 'prejudice to her her future career'. Miss Evans reply is 'indistinct'. Her back is turned to people in the court.
Miss Evans QC says that Jamal's claim that he was bullied 'never changed'. She also mentions that a young boy witness (a former pupil from Almondbury community school) never mentioned Jamal 'punching him' in his statement.
Miss Evans QC is now making a point on 'threats to stab' and that Jamal has 'always denied' making such threats. She says it was Bailey who threatened to stab Jamal.
The judge says that 'contemporaneous documents are very important because over time facts can become distorted'
It is important to note here ALL documents went to Kirkleess Council after Almondbury school was 'closed'
Miss Evans QC suggests that if there would have been a 'threat' made against Bailey then 'it would have gone around the school and pupils would have said this is why Bailey attacked Jamal'. She is now talking about Ahmed (who allegedly told Bailey Jamal wanted to 'stab him')
Judge says that it is 'unfortunate that Bailey mentions two sets of handwriting alleging a threat to stab on a school incident report as that shows a 'contamination' of a witness. Miss Evans QC is talking about Jamals complaints (about bullying?) falling on 'deaf ears'.
The judge and Miss Evans QC are discussing Bailey. Judge points out Baileys 'admirable qualities'. Miss Evans QC points out baileys 'bad school record'. The judge calls Bailey 'a leader'. Miss Evans QC is now talking about the media. And AGAIN makes a reference to the EDL.
Miss Evans QC is now talking about the 'alleged biting incident'. Jamal 'allegedly' biting the head of a young girl during/after a 'gang attack'. Miss Evans points out there are no witnesses to this happening (who have come to court at least). It is useful to note that public posts have been submitted to the court showing the young girls mother made the allegation and provided photos of the result of her daughters beating from the internet (black eye and bite mark on her head). It is also worth noting that undercover footage of the mother making these claims (as well as the reasons why she 'pulled them' from the internet has been provided to the judge before todays hearing. Submitted as 'hearsay evidence'
Miss Evans QC has suggested the mother who posted the allegation online was 'annoyed that Jamal was benefitting financially' from the school incident between Bailey and Jamal.
Miss Evans QC is wrapping up now - saying there is 'no evidence' there was any action taken against Jamal with respect to 'weapons' or him taking 'sharp objects' in school.
Difficult to hear Miss Evans QC at the moment.
Miss Evans QC is saying she doesn't believe the defendant (Tommy) has 'proved his case'.
There is an issue that the defendant (Tommy) doesn't have a Facebook account? Well Facebook did make FALSE allegations about him and deleted him so there you go 🤷🏼
Miss Evans QC is now talking about 'damages' done to Jamal's reputation. That 'serious allegations' were made against a 15 year old (at the time) and the need to 'restore his good reputation'
Miss Evans QC is mumbling about Jamal's 'future 'prospects'