ContentWorks recently announced their "Top 20 Women in Blockchain" List as part of their "Women in Blockchain" series. One of the featured women is Helen Astaniou, Chief Marketing Officer for Trade.io.
Contentworks works on using content marketing to bring in a larger audience to the finance and blockchain arena while focusing on equality in the space. The blockchain and finance space is big enough for everyone to get a piece of the pie, men and women alike!
The focus of the "Women in Blockchain" series is to interview female senior leadership about their challenges, successes, and ambitions while working in the blockchain tech space. The best way to learn is to learn from others that have gone before you!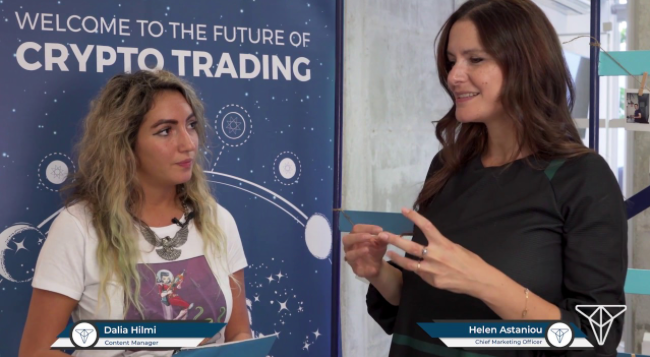 Retrieved from YouTube
Working for Trade.io
Trade.io is a fintech company that specializes in offering financial services for everyone from newbies to crypto veterans via a customizable exchange, ICO consultancy, liquidity pool, angel investments, and affiliate or partnership programs.
The company is incredibly interactive via social media platforms like Twitter and Medium, as well as the news portion of the website.
About Helen Astaniou
Helen specializes in integrated marketing, which emphasizes fusing digital with physical marketing, by using techniques like data led standards and communicative alternatives. She has 15 years experience in marketing with some of the world's most successful global financial firms.
From a personal perspective, Helen is a mom (just returned from maternity leave), wife, world traveler, blockchain enthusiast, and a foodie at heart.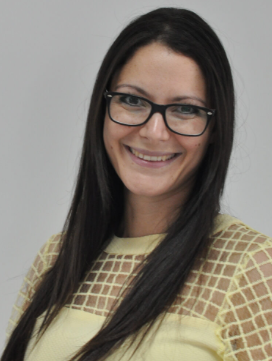 Retrieved from FinanceFeeds
Current Role in the Blockchain Space
Trade.io, also, has their own crypto token, TIOx. The company chose to use the crowdfunding method to raise funds through an ICO (Initial Coin Offering) and ended up bringing in almost $32 million after a combined team effort! The team at Trade.io does seem to work well together from an outsider perspective and respect each other. Helen seems to be proud of her team and of how much success they have carved out for themselves in the crypto world, especially from a marketing perspective.
Her willingness to be open with others in the industry about what has worked and hasn't worked has allowed others to avoid making mistakes that could cost them in the long run.
The effort has really paid off because she has been invited to participate in the first ever panel for Bloomberg in Cyprus! It's incredible what opportunities present themselves when you share your gifts with others. The ICO consultancy allows those wanting to startup businesses to share in the experiences that Trade.io and others have already experienced, which is an invaluable service.
First Blockchain Impressions
Helen describes her first crypto experience like many others have in the past- the Silk Road where Bitcoin was used as a way for people to buy drugs without facing consequences. Many of us never saw the potential back then and it took years to fully see!
Everyone that uses banks or traditional financial institutions can benefit from using cryptocurrencies. It took Helen working for a popular FX firm to realize that cryptocurrencies were actually quite edgy and provide a level of transparency not experienced by banks and other traditional methods.
Read the rest of the interview by Contentworks with Ms. Helen Astaniou, CMO of Trade.io.
Thanks for reading!
Jeff