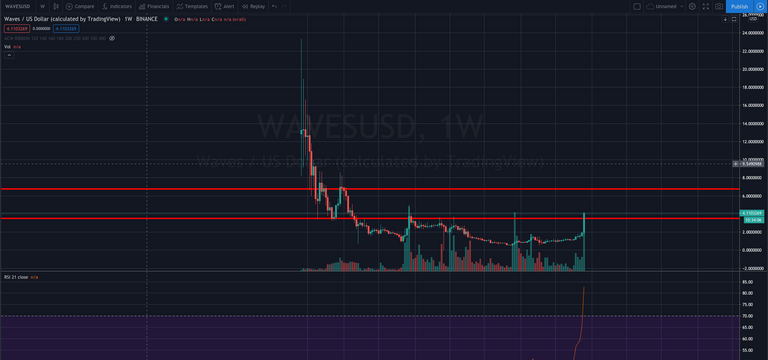 WAVES is looking very bullish and just trying to pop out of the 800 + Days resistance. My short term target would be around 6.2$ and which is around a profit of 50% of its current price.
Volume and RSI
Volume is looking very good on this one.
RSI is a bit overbought but in crypto they tends to overextend too much.
Follow me for more crypto analysis.