The What Is Transhumanism website opens by stating that 
"Transhumanism is a way of thinking about the future that is based on the premise that the human species in its current form does not represent the end of our development but rather a comparatively early phase."
It continues with Max More's 1990 statement that 
"Transhumanism is a class of philosophies of life that seek the  continuation and acceleration of the evolution of intelligent life  beyond its currently human form and human limitations by means of  science and technology, guided by life-promoting principles and values."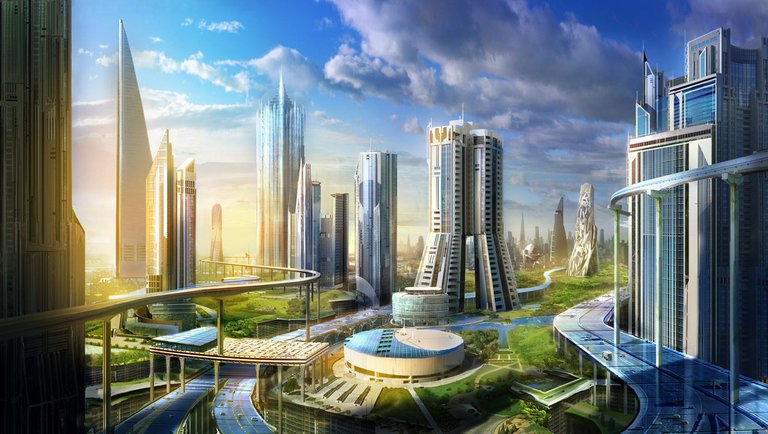 image courtesy Transhuman National Committee of the United States
 Humanity+ formally defines Transhumanism as:  
1.  The intellectual and cultural movement that affirms the possibility  and desirability of fundamentally improving the human condition through  applied reason, especially by developing and making widely available  technologies to eliminate aging and to greatly enhance human  intellectual, physical, and psychological capacities.
2.  The study of the ramifications, promises, and potential dangers of  technologies that will enable us to overcome fundamental human  limitations, and the related study of the ethical matters involved in  developing and using such technologies.
Unfortunately, that is where the agreement ends.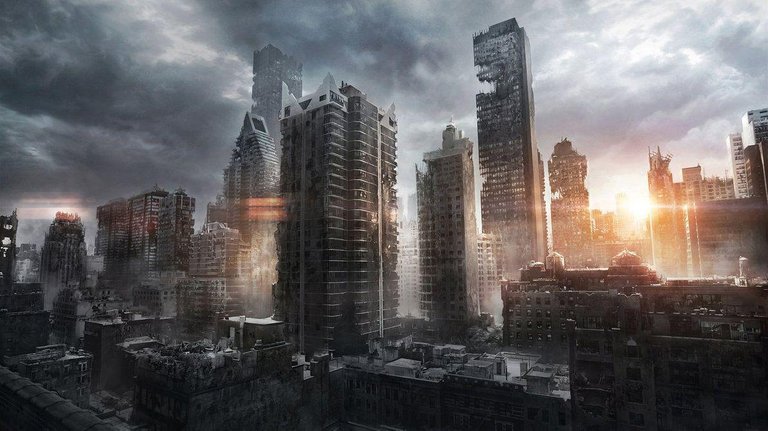 Image: JonasDeRo
 (Or does it?)
The initial incarnation of transhumanism was strongly libertarian with Max More's Extropy Institute leading the way with the proactionary principle arguing that "people's freedom to innovate technologically is highly valuable, even critical, to humanity" and, therefore, that the conservative precautionary principle was unwise when viewed in the longest term.  Extropians also shared a generally optimistic view of the future.  Revisionist "tech-lib" history claims that the movement was strongly anti-government even then -- but a review of the original sources reveals only concerns with the government's ability to regulate and suppress technological advancement.  Indeed, most of the old-timers on both sides of the current so-called "tech-lib/tech-prog divide" fondly remember our libertarian heyday.
These days, however, small-government conservatives invade and disrupt techno-progressive transhumanist organizations and websites, posing as so-called "techno-libertarians", while at the same time leaving libertarian-transhumanist organizations and websites entirely alone.  (Techno-)Progressivism is bombarded with the same ceaseless conservative rhetoric and vitriol that appears everywhere else -- yet transhumanists are so desperate for mind-share that they fall for the conservatives' lies about being transhumanist, hook, line and sinker.  Not only is all constructive conversation disrupted -- but everyone starts to believe that transhumanism is far more fragmented than it actually is.
If you go to a libertarian website like the U.S. Transhumanist Party, there is virtually no sign of the tech-lib/tech-prog divide.  The conversations are civil and productive with very little name-calling and rhetoric.  If you go to a website like the Transhuman National Committee of the United States, it is virtually impossible to have a calm, productive discussion.  Worse, even private Facebook groups and mailing lists are flooded by pessimistic nay-saying and anti-government rhetoric that prevents all progress.
Transhumanists need to recognize these disruptive small-government conservatives for what they are -- and not allow them to cripple us.
Indeed, I would argue that we should seriously consider whether being reasonably optimistic is a core required value of transhumanism.  I am certainly not promoting the Pollyannaish view of some.  There are certainly very dark clouds on the horizon.  But if we let pessimism prevent us from taking effective action, the worst will come to pass and humanity will not survive it.
Please note that I would welcome the diversity of views represented by the small-government conservatives if they contributed to a civil dialogue rather than name-calling and partisan rhetoric.  One of my dreams is to create a system that would map conversations and debates and clearly label and discourage such tactics -- but that is the subject of another post.
==============================================================
Current Leaderboard
abbc://bfjqlatdjqgbs.qeb
abbcl://lbeedgb.hmd/cagomlmcas/@ijqj-eikjfil/lehfeb-njdel-kgba-lehfeb-ftoel-jqi-njdel-kgbagq-njdel-debj-njdgqn