Read this post on TravelFeed.io for the best experience
---
~Shanghai~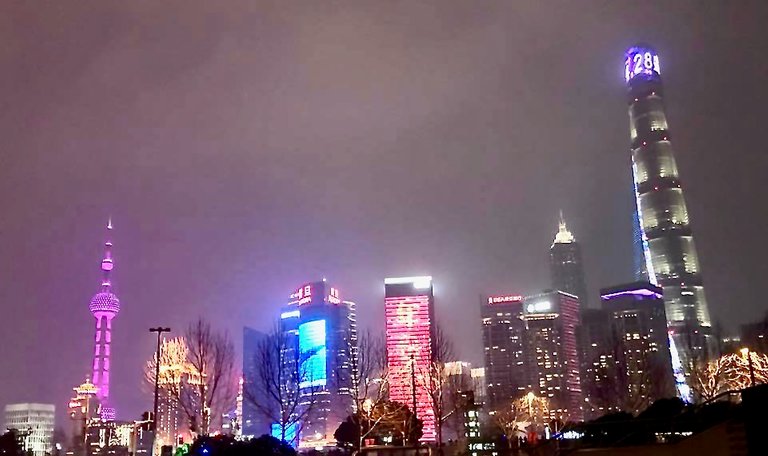 ---
The Bund
Finally, we made it to the beautiful city of Shanghai. We spent the first night walking The Bund in Shanghai. The ubiquitous smell of street food guided our decision-making when we first arrived.
This is the face you make when you find dumplings.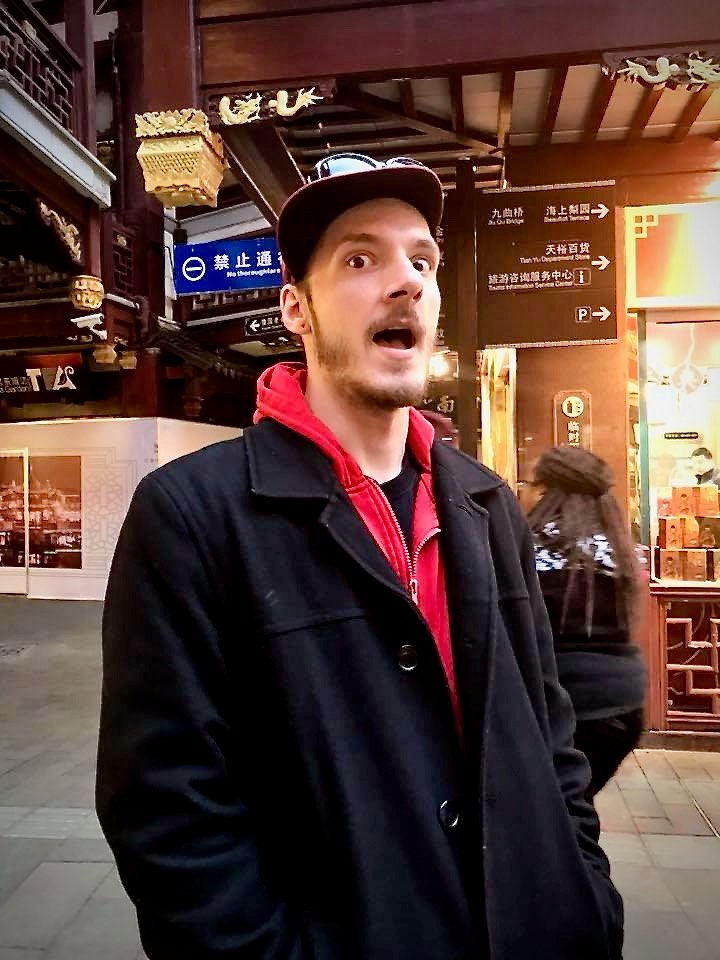 Yuyuan Old Street, Fangbang Road, and others make up one of the biggest Chinatowns in China—you read that correctly. If you're looking for fun nicknacks, amazing dumplings, or even a Mario figurine revealing its...banana-ness, this is where you want to be.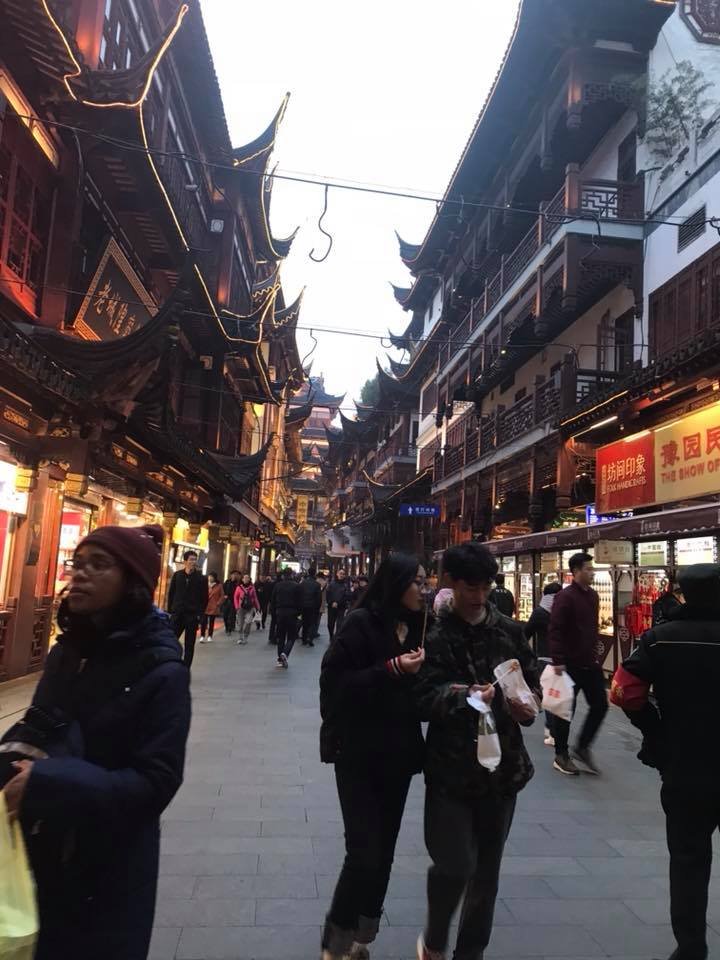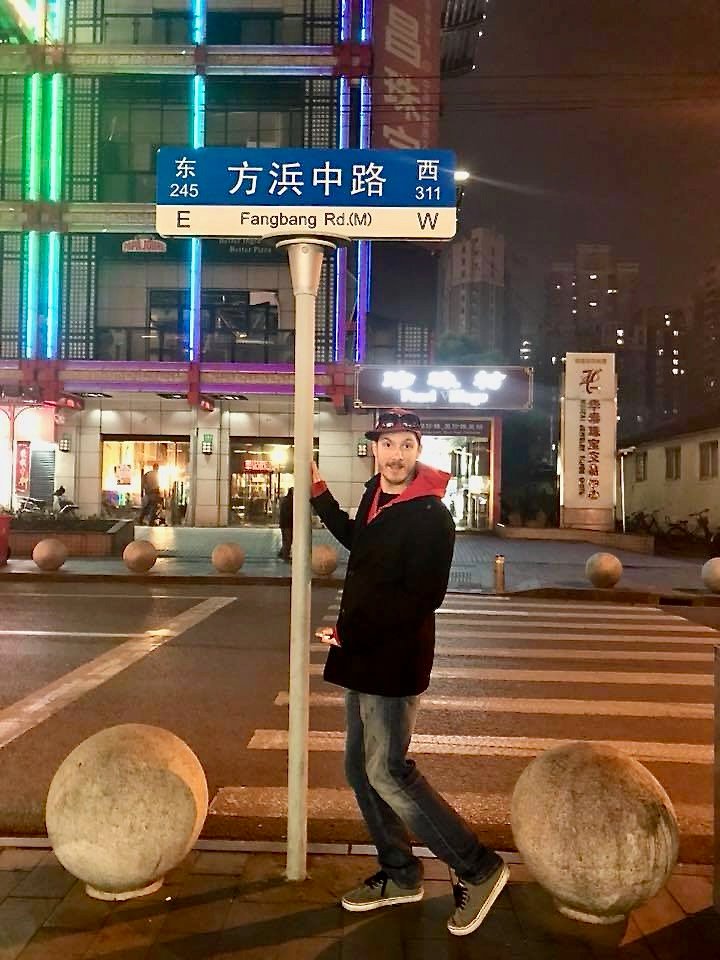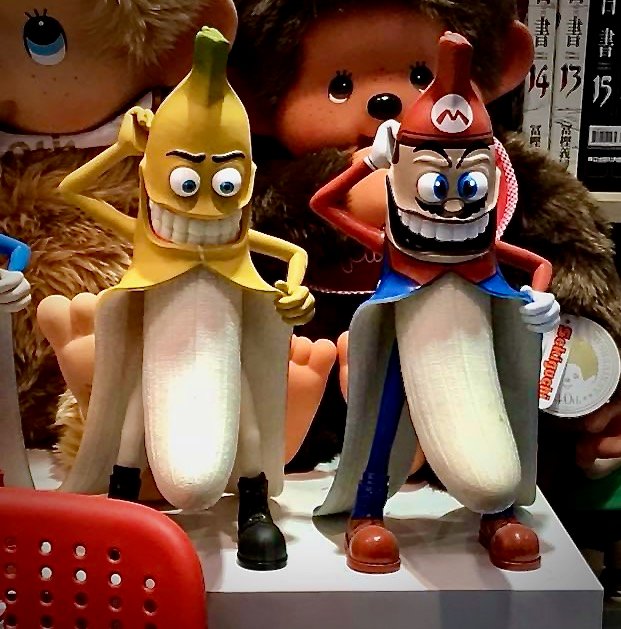 ---
Shanghai Tattoo
Back in the Forbidden City, we learned that the Feng Shui symbol Pi Xiu can accumulate wealth and drive away bad energy and evil spirits. Many Chinese individuals have Pi Xiu facing the front door inside their homes. Pi Xiu acquires wealth from the outside but it never has a bowel movement; therefore, wealth always stays. My cousin and I went to downtown Shanghai and got matching tattoos of Pi Xiu.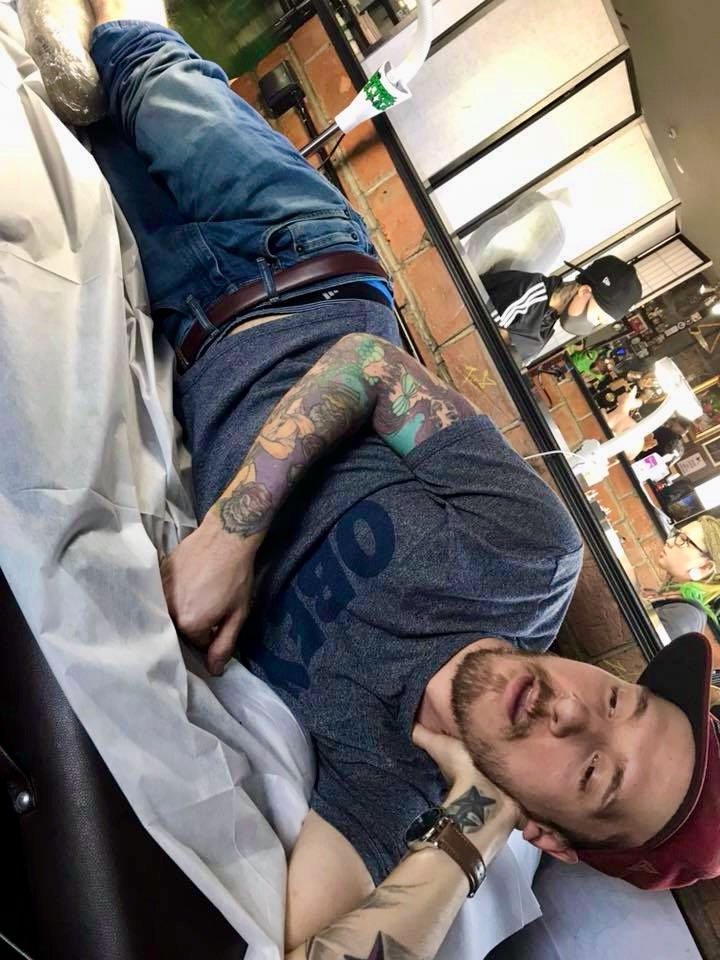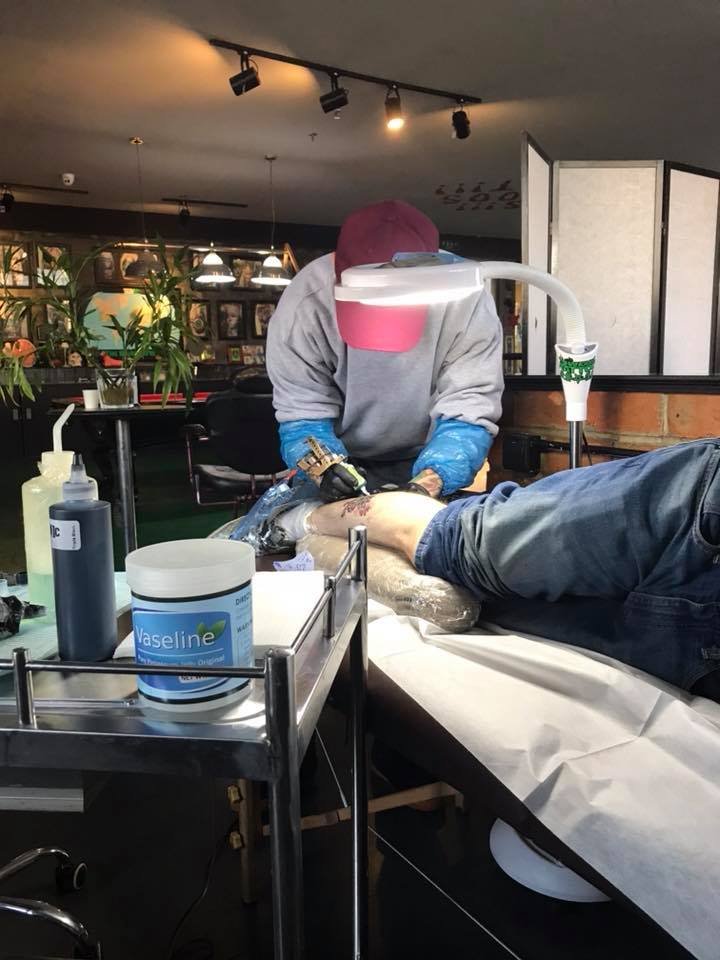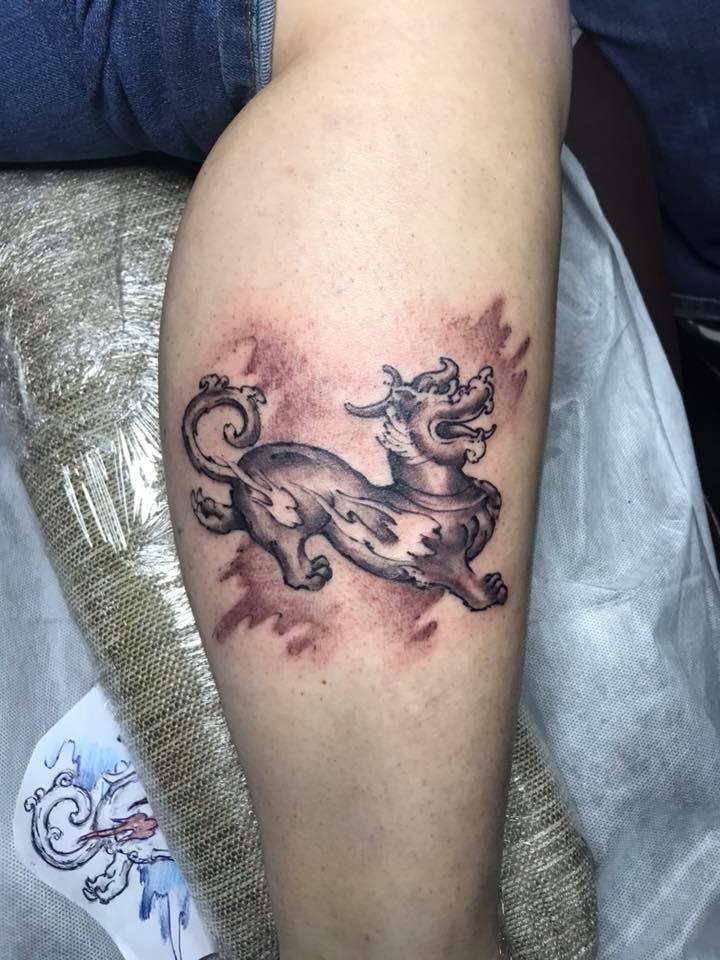 Shanghai Tattoo proved to be the best tattoo shop I've ever been to. Not only did they have an impressive portfolio of work, but they had a bar right next to the tattooing area. On the opposite wall from the bar stood none other than a stage with a stripper pole. Amps and guitars sat in the corner. And their bathroom...
Watch out, Nike: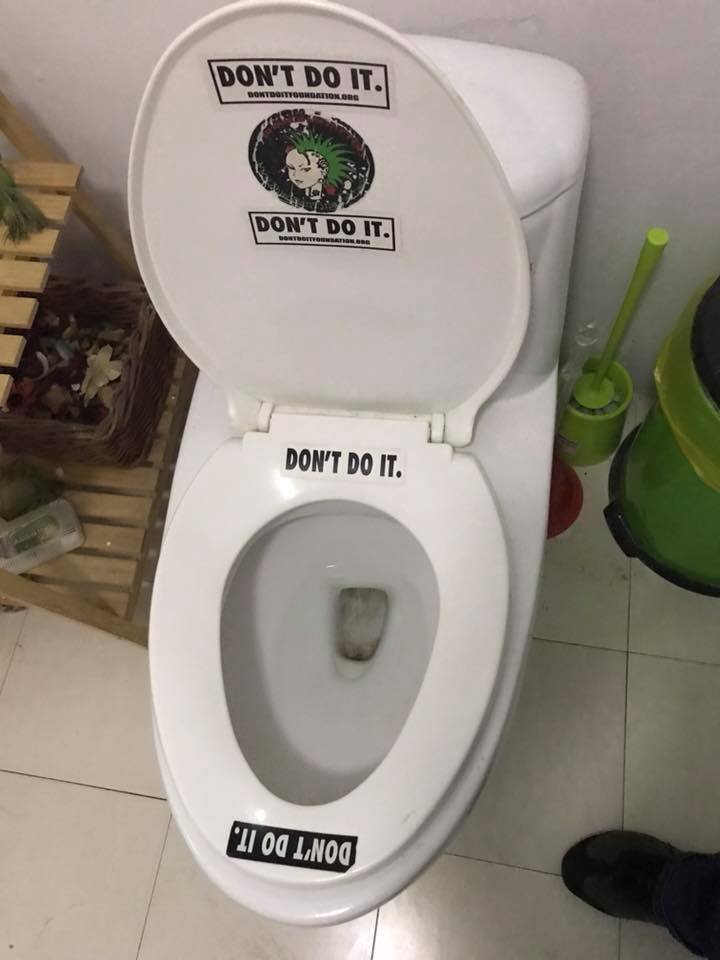 If you ever find yourself in Shanghai, I highly, highly recommend Shanghai Tattoo. Even if you don't want a tattoo, it's an awesome place to hang out. Check out their bar and view from the "smoking area" where they also hang out and party.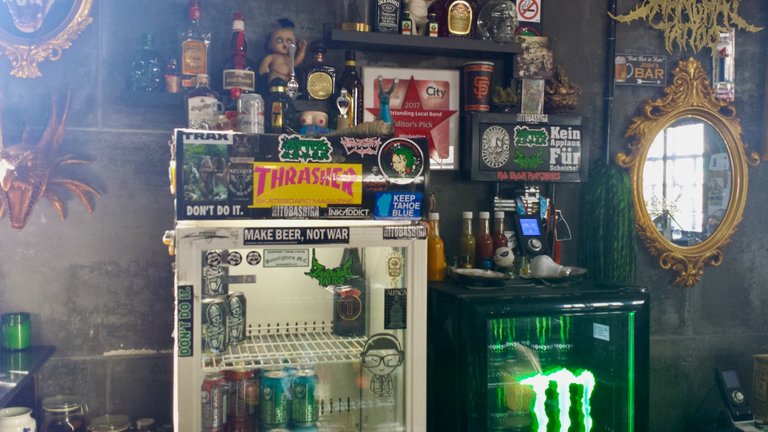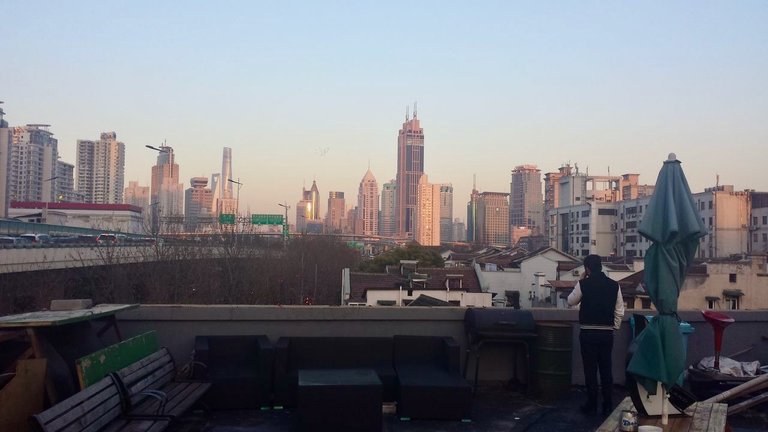 ---
The Hop Project
We hung out there for a while, but figured we should check out some more of the city. The artists at Shanghai Tattoo graciously drew us a map of a few nearby bars that "don't suck" (their words). Our favorite was The Hop Project with its open vibes, awesome people, and excellent beer selection. We even befriended some dogs that came inside.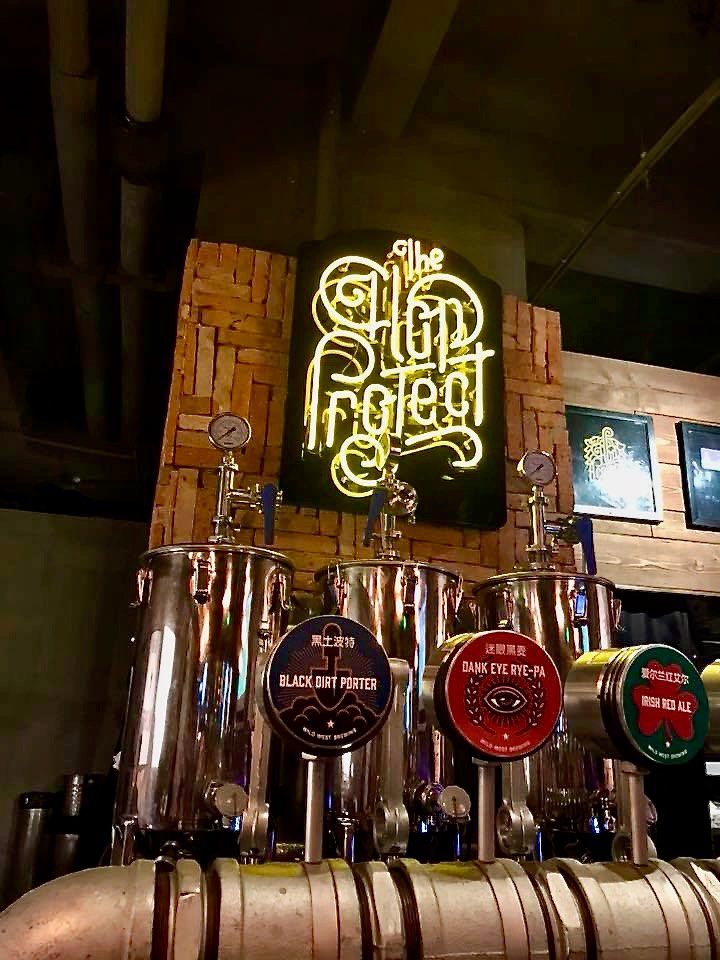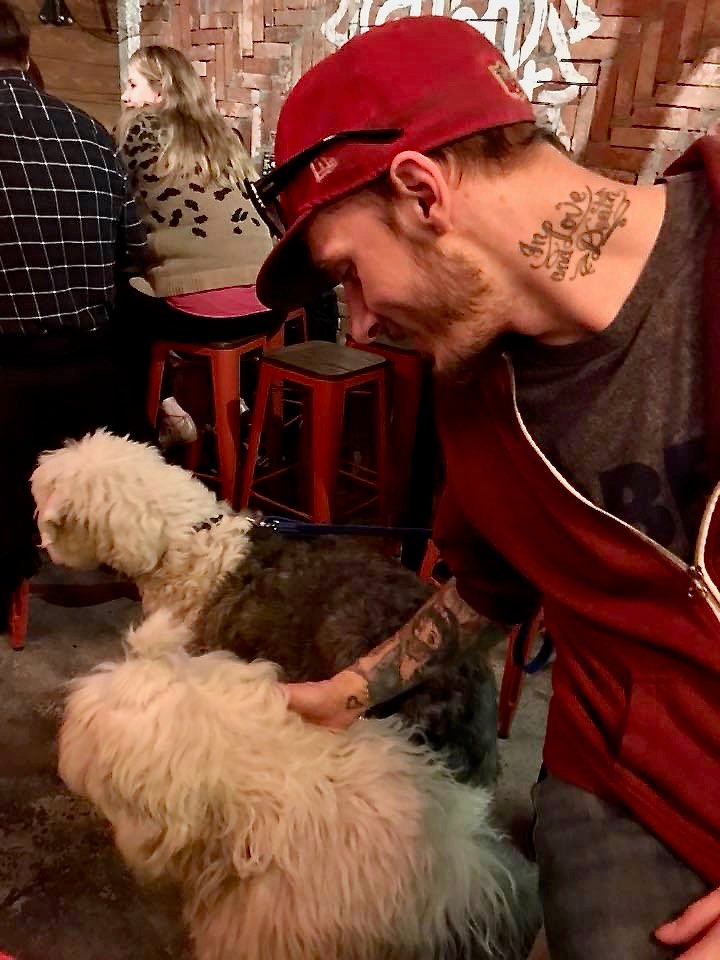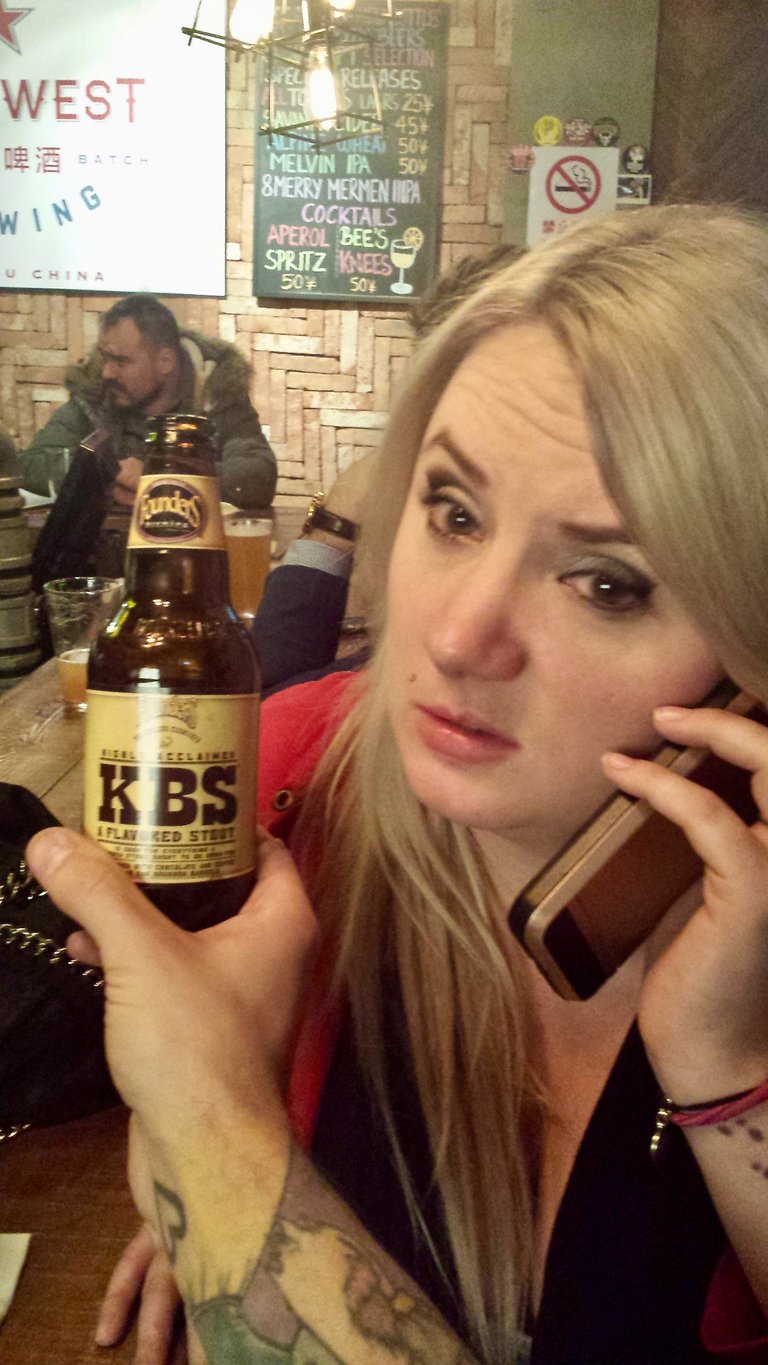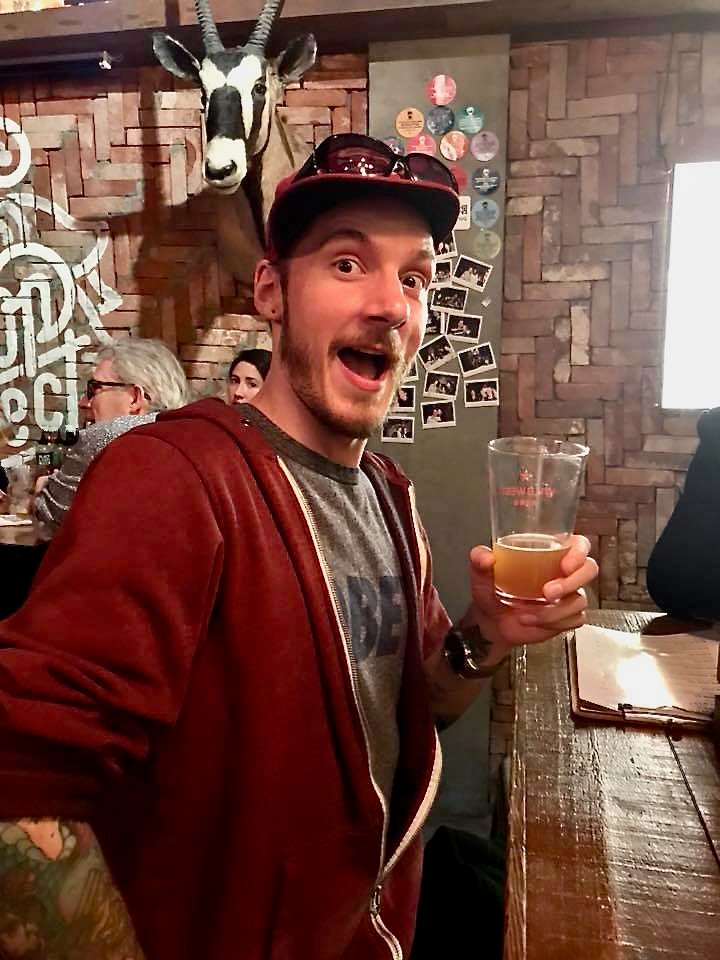 Getting a cab back to the hotel proved exceedingly difficult, as we indulged in copious celebratory drinks. Fortunately, our bartender helped us out as they were closing. I passed out rather quickly in the cab. My cousin, some time later, nudged my shoulder. I looked up and found that we were drifting between three different lanes on the dark, vacant highway. The craziest part: our driver was wide awake and seemed perfectly coherent.
---
This is the end of our impromptu adventures in China. Final thoughts: China is amazing. Everyone we met welcomed us with open arms (and sneaky pictures).
Our new friends we met on the trip, however, expressed a lot of confusion when my cousin and I finally told them we're related (read Part 2 for the whole story). We expressed why we played along with them thinking we were a couple. A few grimaced with a look that seemed to say you're-dating-and-you're-cousins!? This, this was why we found it so much easier to let them think what they wanted. It's like we were speaking Mandarin.
---
On our flight home, we discovered that China Airlines offers free wine with their meals. It's possible that the flight attendants cut us off an hour into the flight. I'm not saying this definitely happened, I'm just saying it's possible...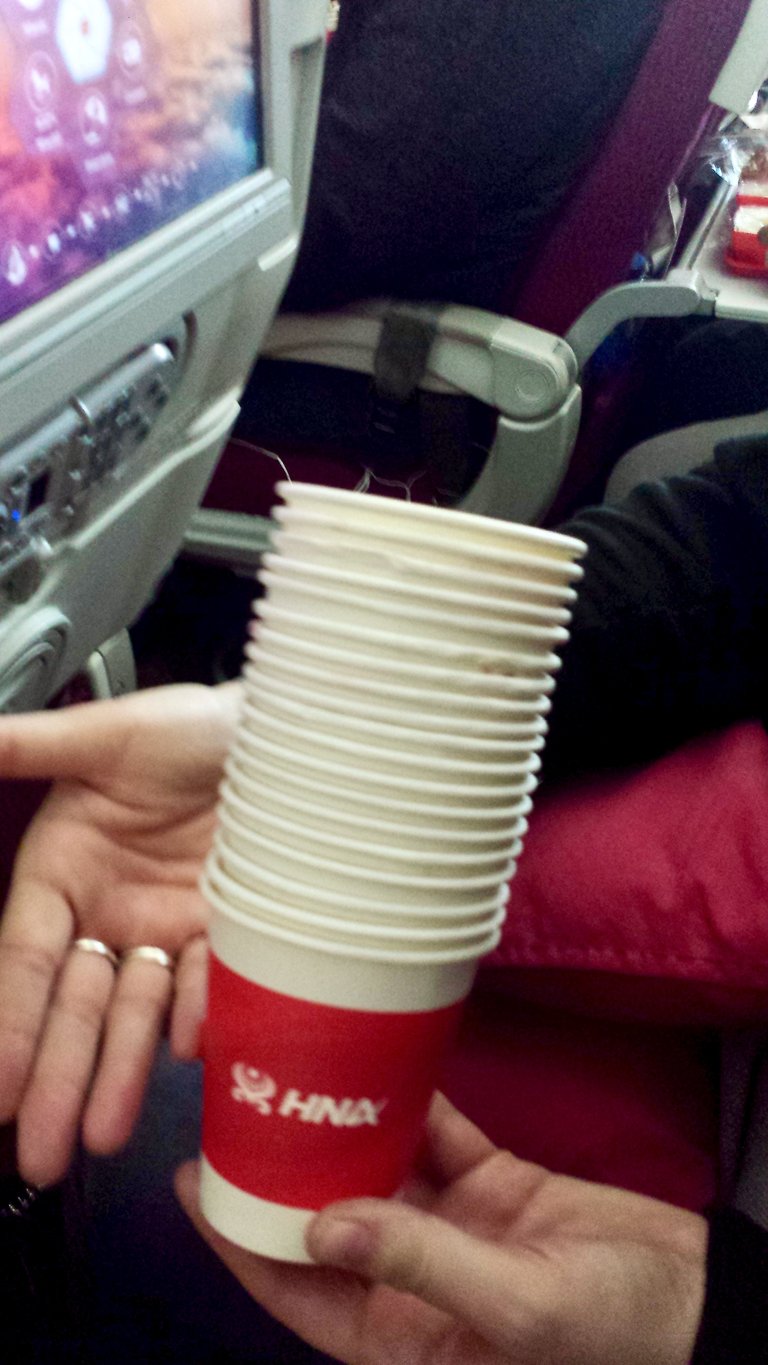 ---
Putting this together and sharing these experiences has been my distinct pleasure. Thank you so much for following us on our journey!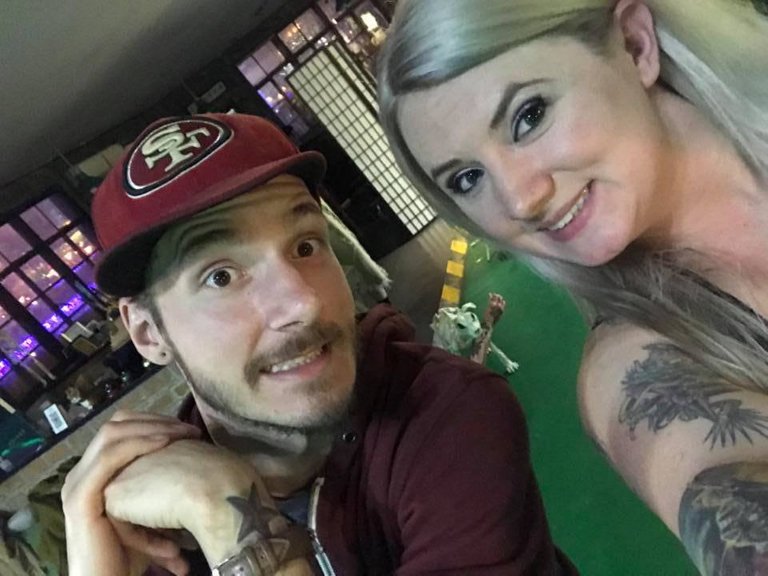 ---
View this post on TravelFeed for the best experience.