Marble Canyon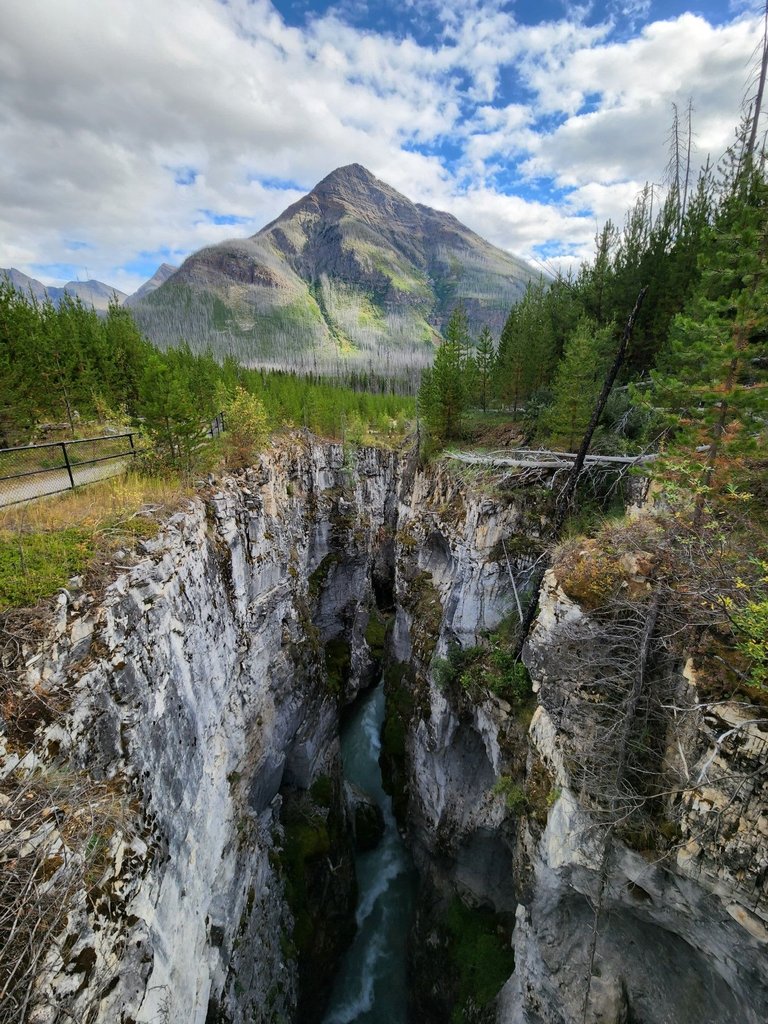 About an hour and 45 minutes from Calgary Alberta, you can find the Marble Canyon. Situated in Kootenay National Park, it's one of the many natural wonders in the region. Best combine this hike with another as it is just a short path from the road up to the start of the canyon.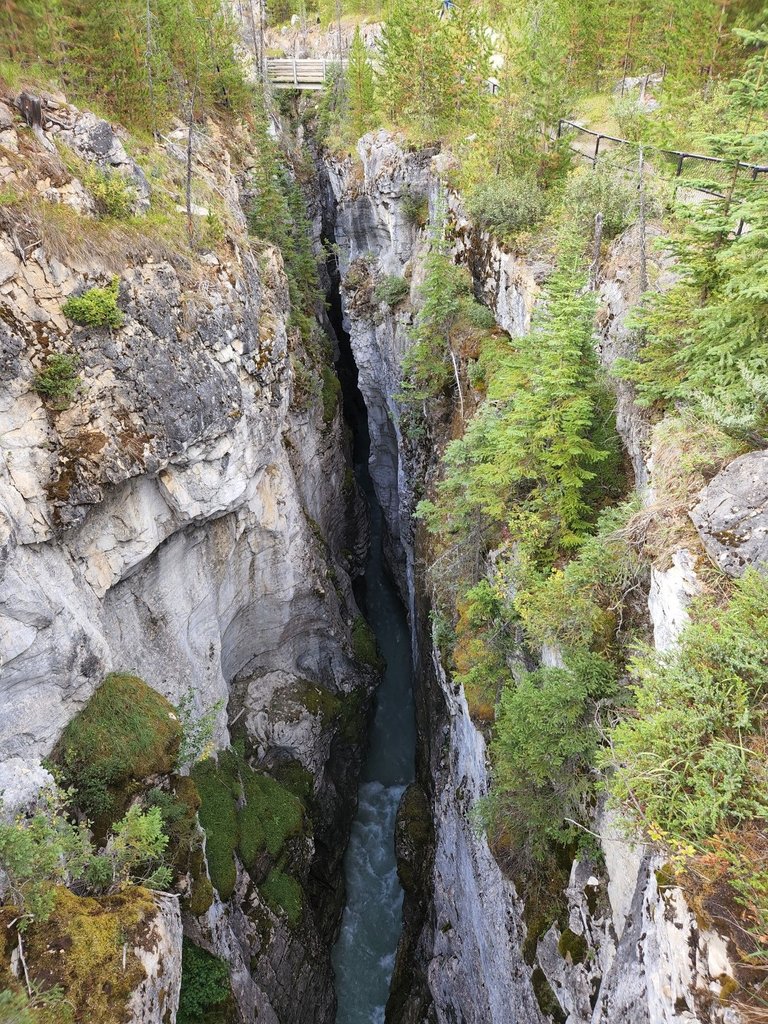 It's a deep and narrow canyon, so be careful not to pass the fences trying to take that perfect selfie-as it could be your last. The trail is not dangerous so long as you stay on the path and the safe side of the barriers. It is well-marked and traveled.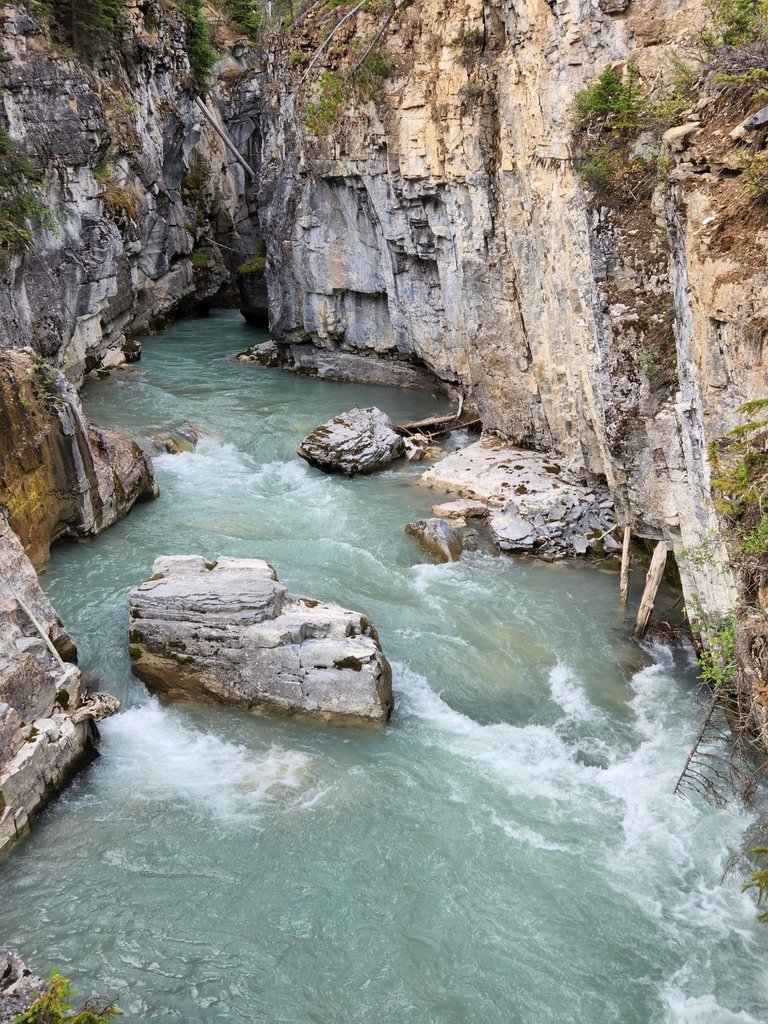 A raging river which forged the canyon runs its course. The are signs along the way depicting and explaining how the canyon was formed. TLDR it was carved by nature over many years.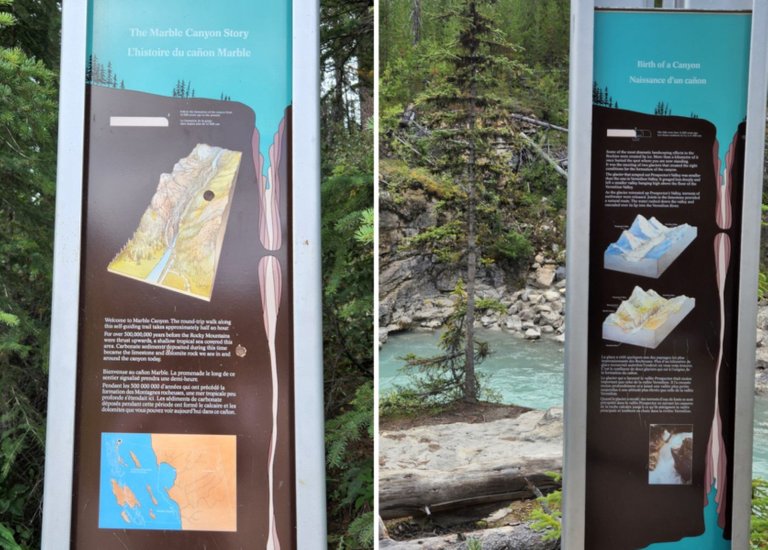 Bridges crisscross the canyon offering epic views of the surrounding peaks. Vermilion, Mt Whymper and Stanley Peak surround the canyon. On the day we visited this canyon, we also hiked up to the nearby Stanley Glacier.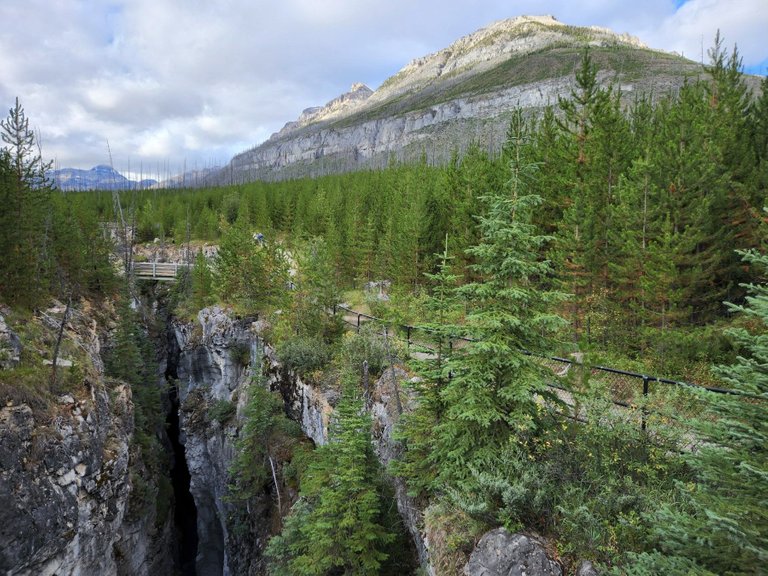 Trails go all throughout the park but 99% of people stop where the river goes into the canyon. Over a few million years, the canyon should get longer. You can see from the trees, a forest fire ravaged the area in 2003. Many of the trees have grown back but will take generations to reach their former glory-a blink of an eye to the canyon.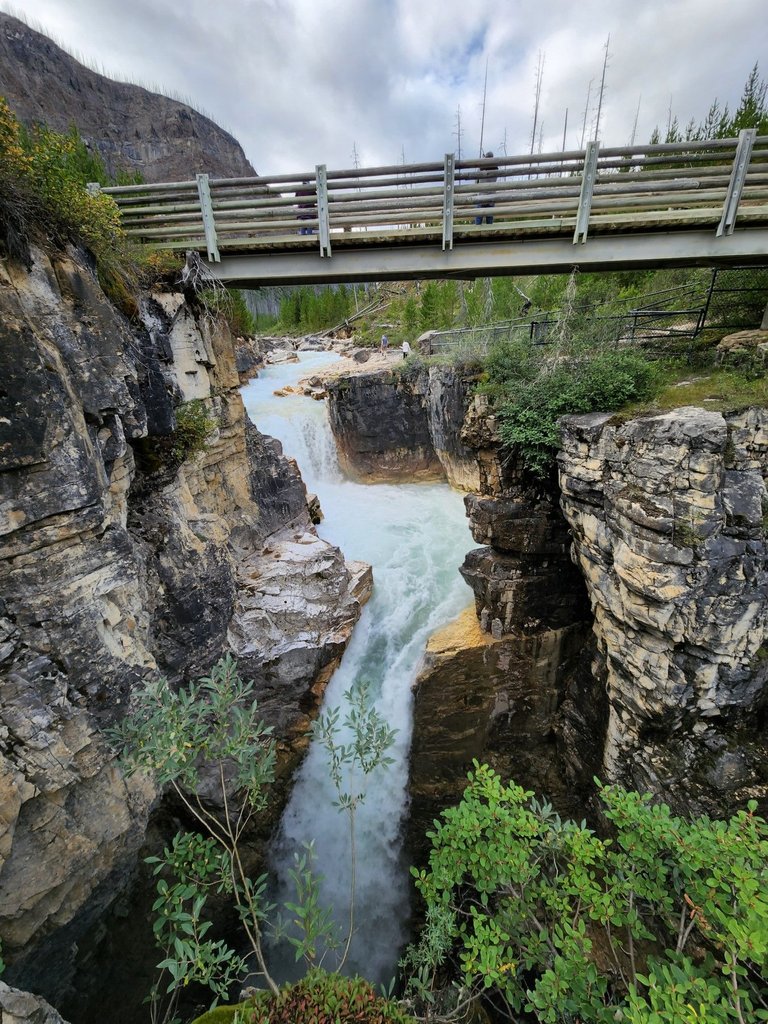 We took hundreds of photos but as always only the best survived. Will the blockchain preserve the photos longer than nature will preserve the canyon?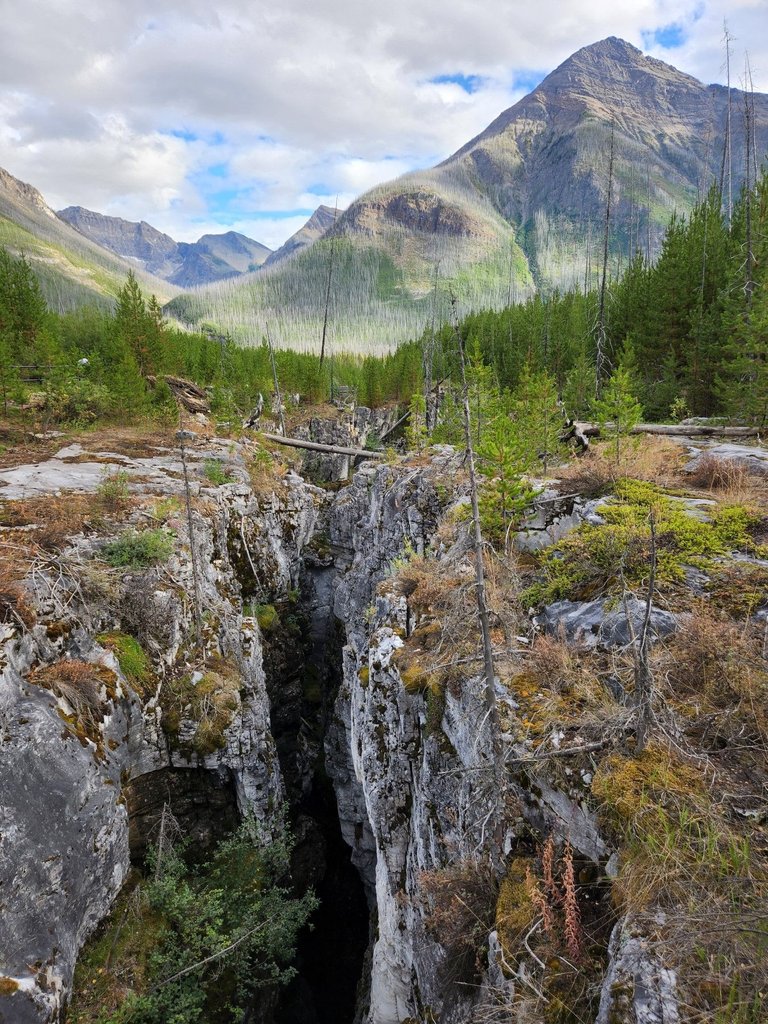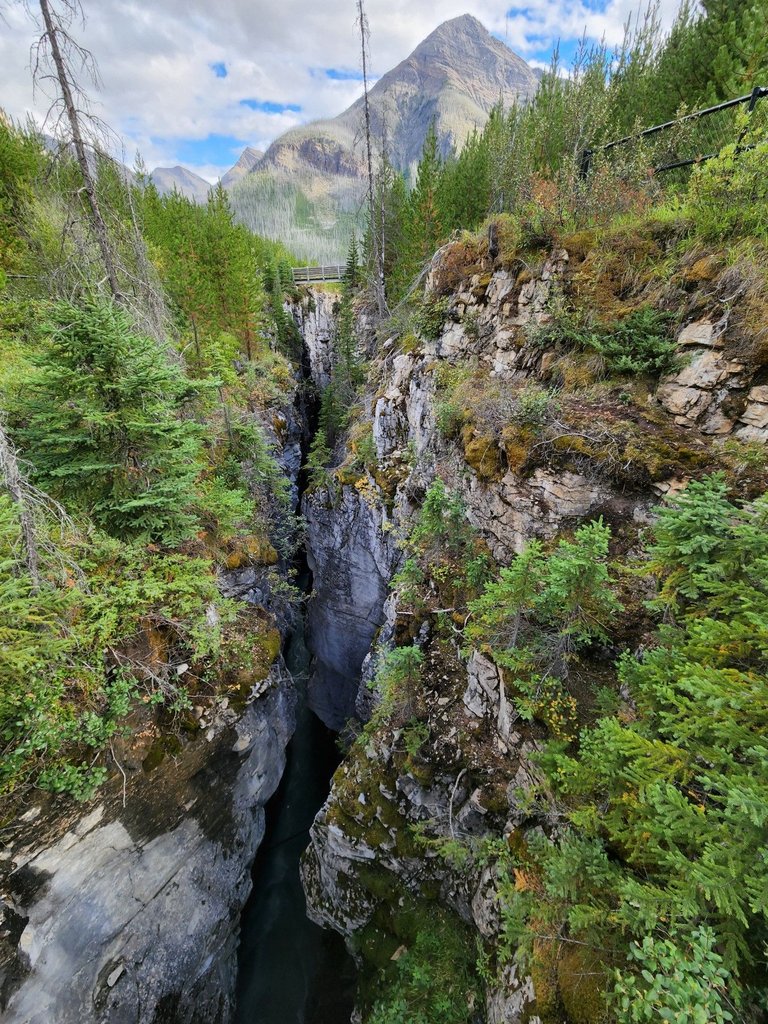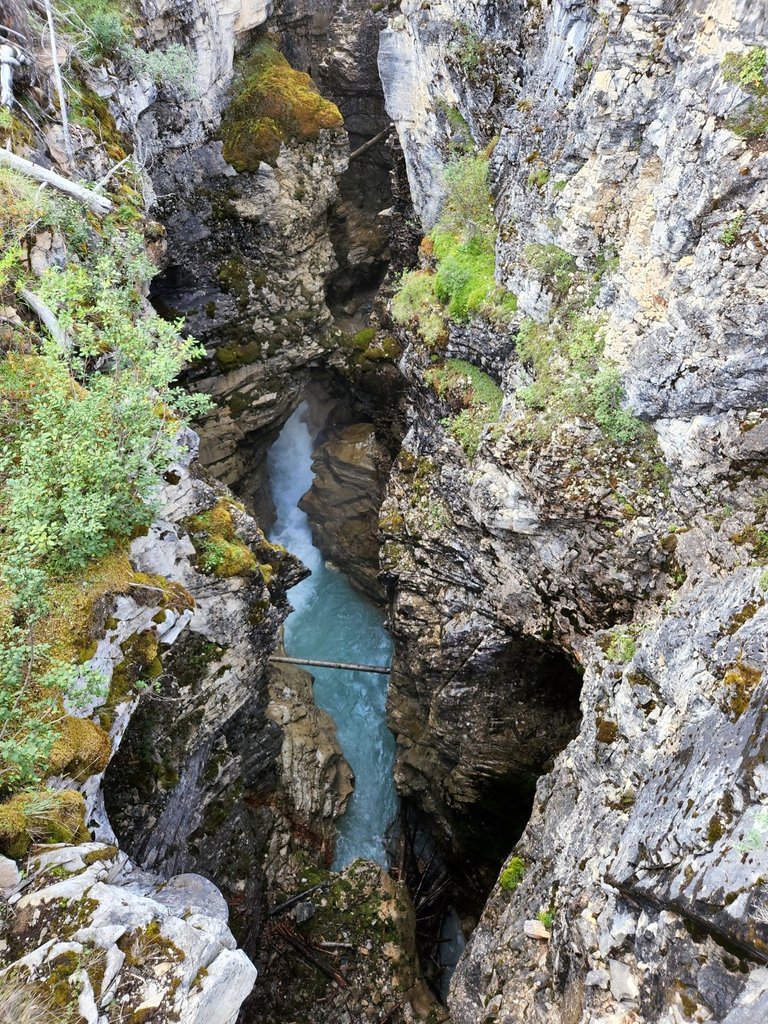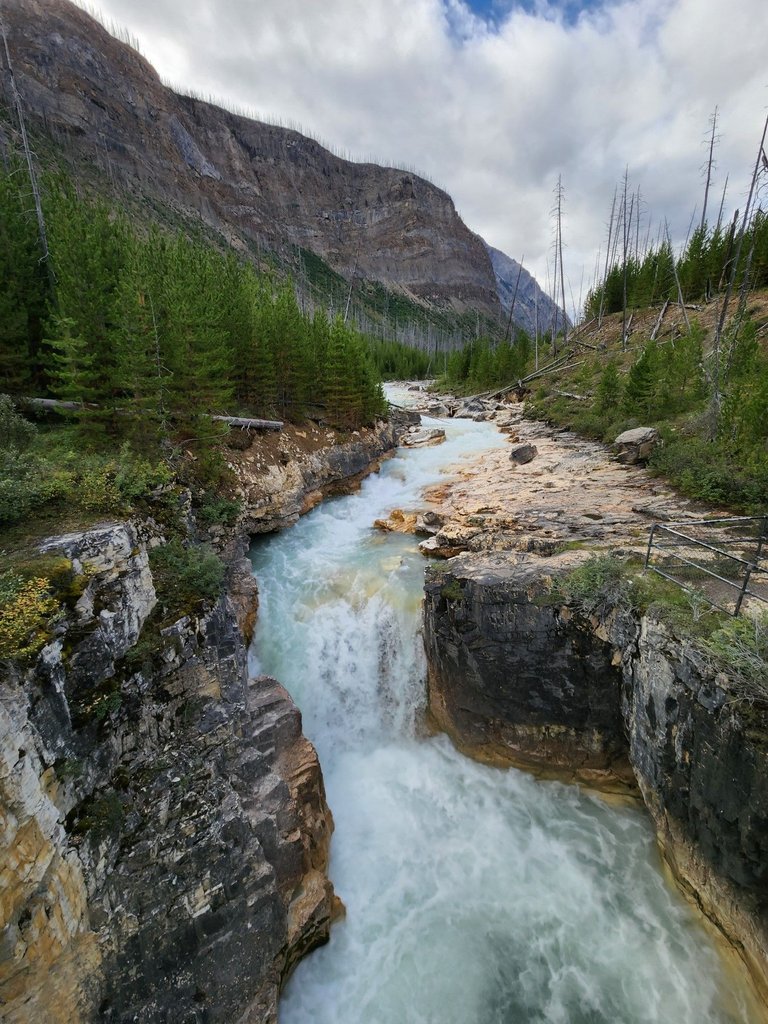 If you are ever in the Canadian Rockies, do check out the marble canyon. Almost anyone can do this hike, but be sure to keep your pets close and your children closer.