Hi steemians:
last time, I share with you some views of the Liuhao wetland park, especially in the lotus pond, there are so many beautiful things that we simply can't take them all in. In fact, there are still many good place to enjoy, such as fishing garden, zoo, children's musement park, motor boat, ziplining etc. In addition, you can fill yourselves with local farm food when you enjoy these things.In a word, this is really a good place for some relaxation time.
Now follow my lens to have a look!
大家好!
上次跟大家分享了一部分柳豪湿地公园的美景,尤其是盛夏里几万平的荷塘,真的是美不胜收。其实这个湿地公园里还有很多好玩的地方,比如垂钓园,儿童游乐园,动物园,还有水上快艇,高空滑索等娱乐项目,尽兴之时还可以享受淳朴的农家菜,以及各种应季水果采摘。总之,这里真是一个让人放松休闲的好地方。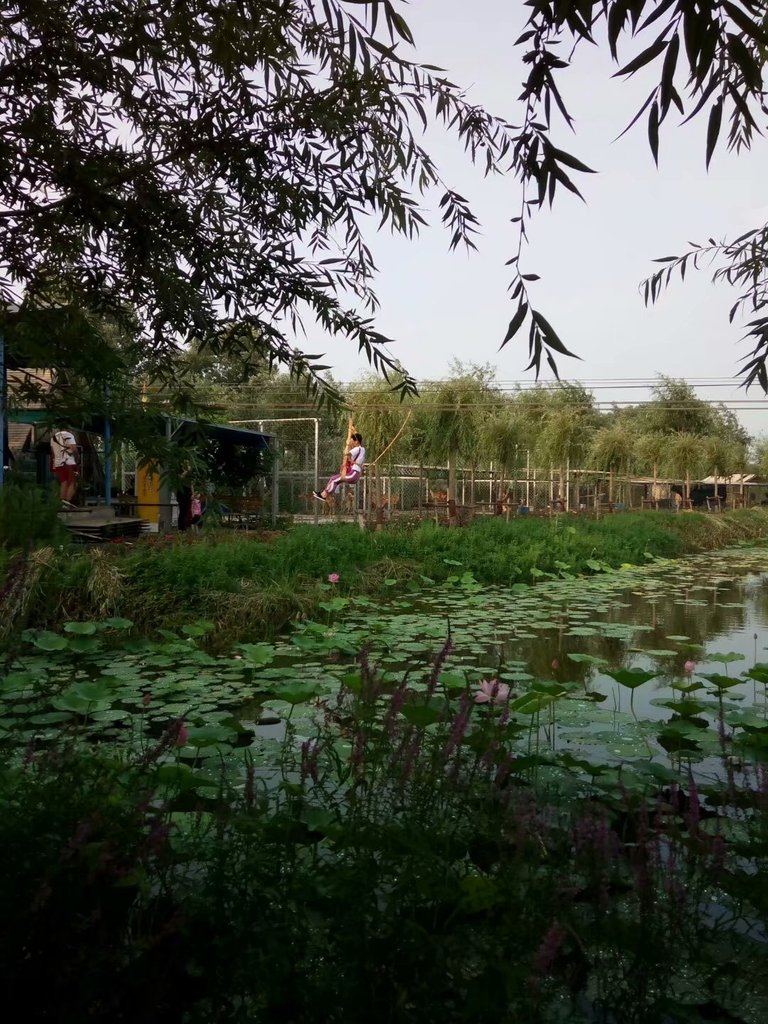 Liuhao River flows to the west and north of the wetland park. There are yachts, hovercrafts except for wooden boat.
湿地西面和北面是柳豪河,除了乘坐小木船在荷塘里穿梭外,这里还有电动游船,快艇可供游客在河道上航行。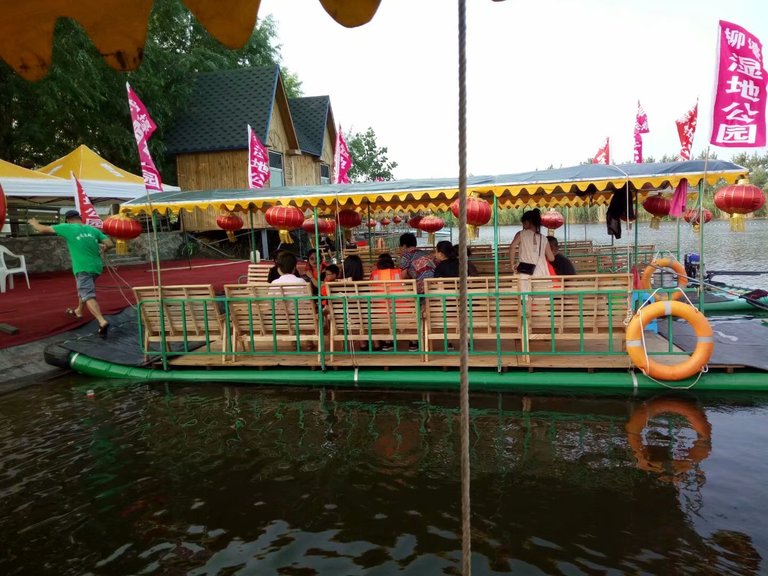 The day was still cloudy, it no longer reflected the bright tints, but the somber colors.
天空仍然阴云密布,倒映在湖中的已经不是明亮的色彩,而是阴暗的色调。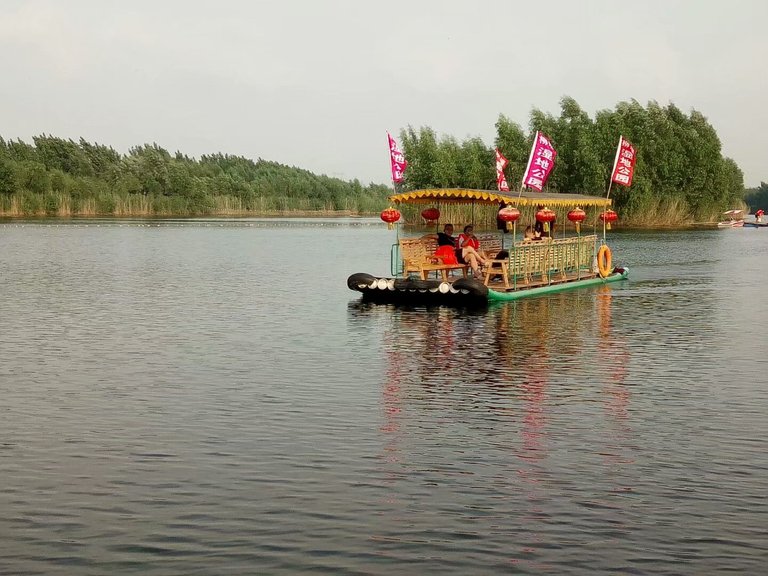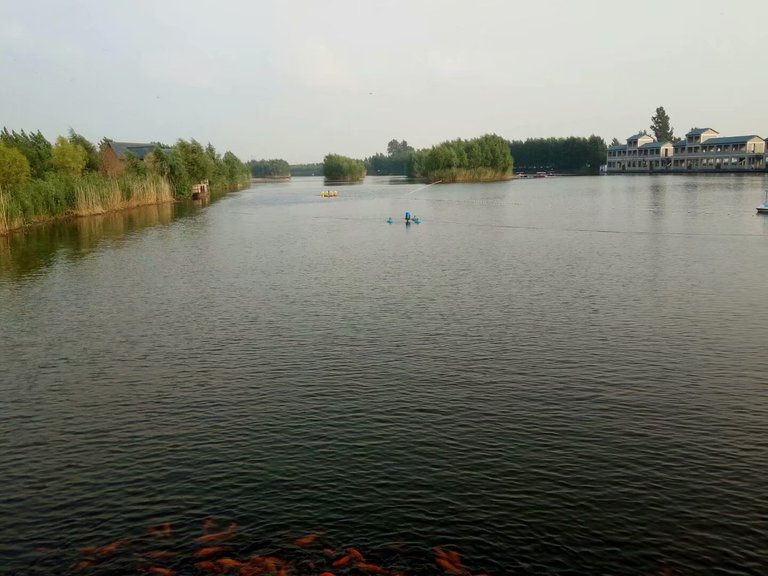 The shore is irregular enough not to be monotonous. These lend a pleasing mystery to the shore. My eyes rose by just gradations from the low shrubs of the shore to the highest trees.
蜿蜒曲折的河岸,增添了令人愉快的神秘感,因此看起来不那么单调。在这里穿梭,能够依次看到岸边的低矮的灌木丛和高大的树木。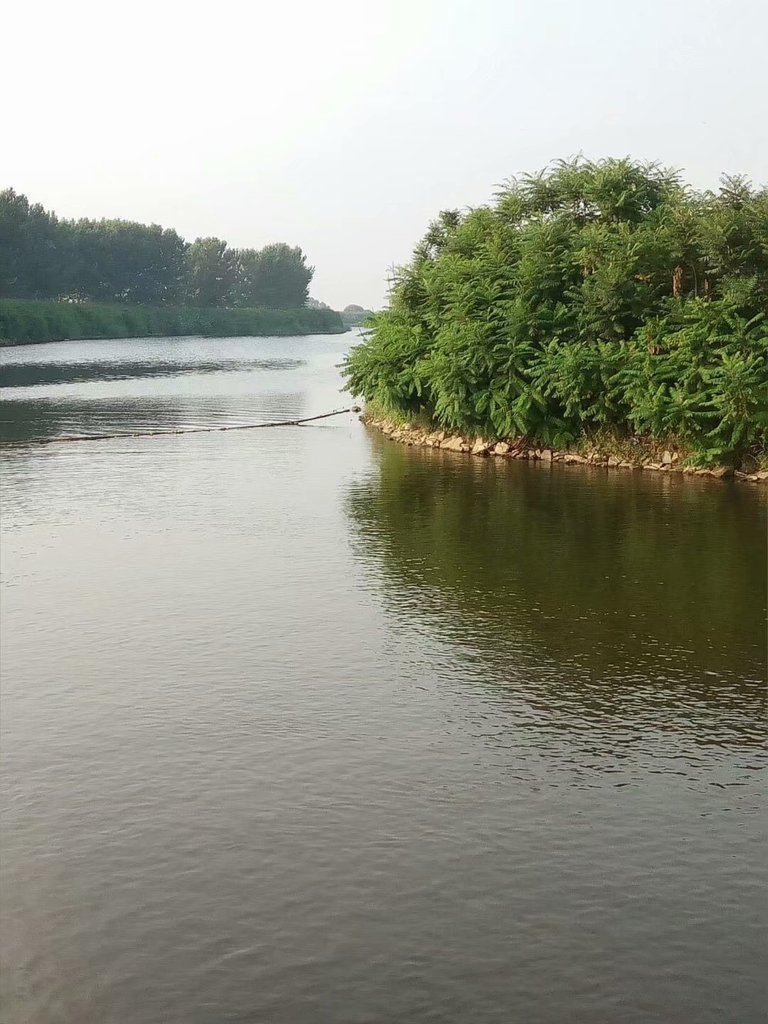 Traveling to one of these places, I was suprised to find myself surrounded by myriads of red carps and black carps, about three-four inches long, sporting there, and constantly rising to the surface and dimpling it, sometimes leaving bubbles on it.
途中来到这样一个地方,很惊奇的发现,周围到处都是红鲤鱼和黑鲤鱼,它们大约3-4寸长,在蓝色的水中欢快的嬉戏,不断的浮出水面,尾巴一摆一摆的荡起小波纹,有时候还冒出泡泡。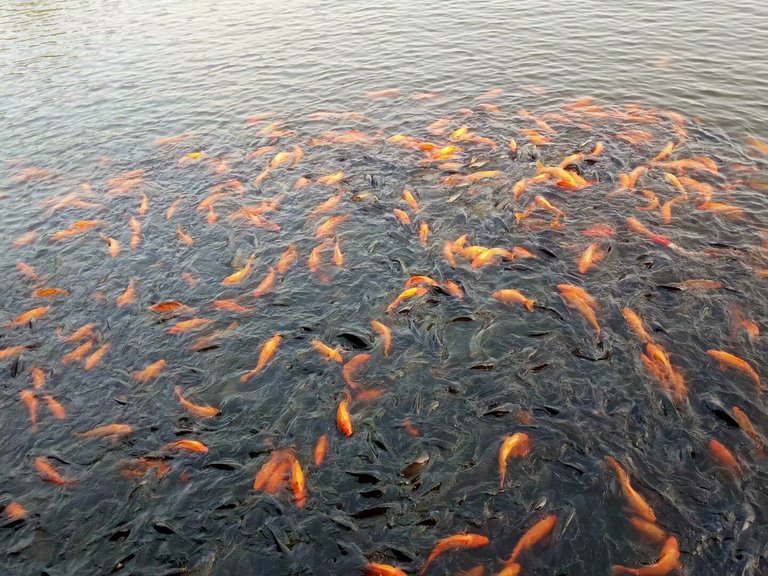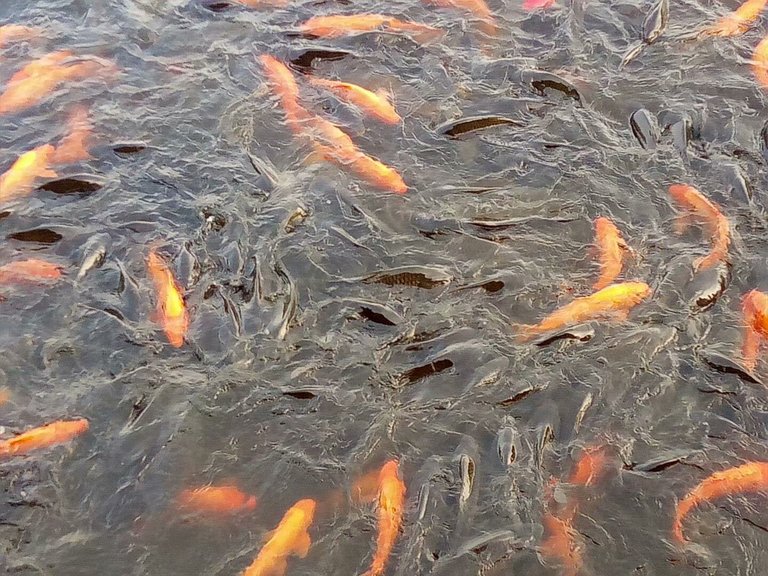 There are many animals fed out of the south of wetland park, such as peacock, camel, wild goose, black swans,spotted dears etc.
湿地南坝外面养着一些动物,孔雀,骆驼,梅花鹿,野鸭,大雁,黑天鹅,鸽子等等。
夏日里你在路上行走,时不时的会冒出来一些小动物。一只蓝孔雀正在梳理自己身上的羽毛,几只母鸡在石墙边边"晃悠"边啄食,旁边还有几只麻雀和鸽子,它们互不干扰,和谐共处。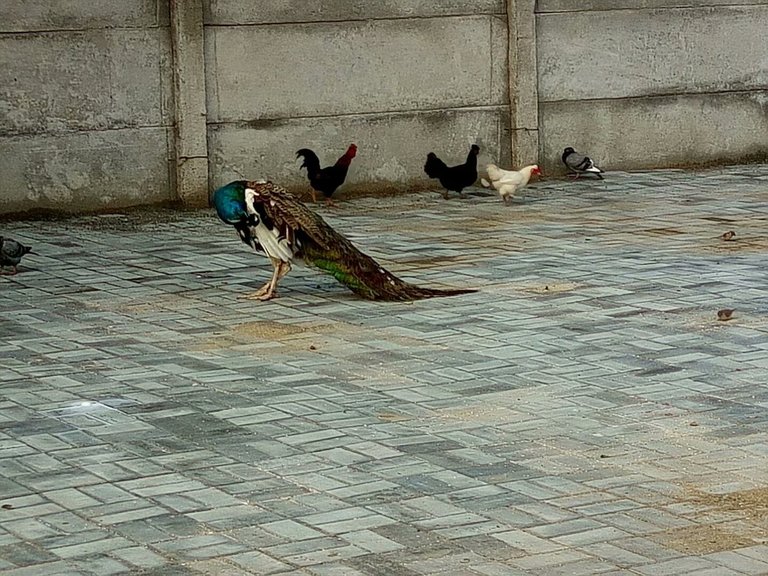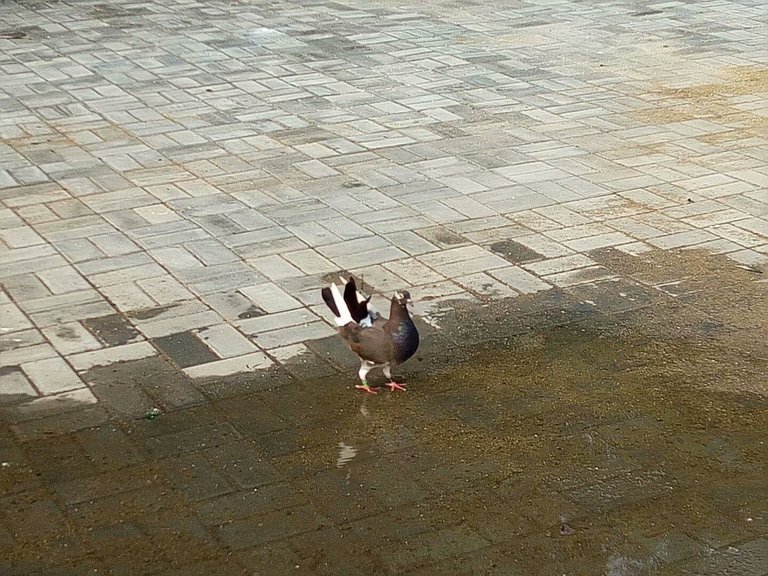 This is the house of wiled goose, wild ducks and black swans, but that day I only saw a little ducks.
这里是野鸭,大雁,黑天鹅安营扎寨的地方,不过我们当时就看到一只小鸭子。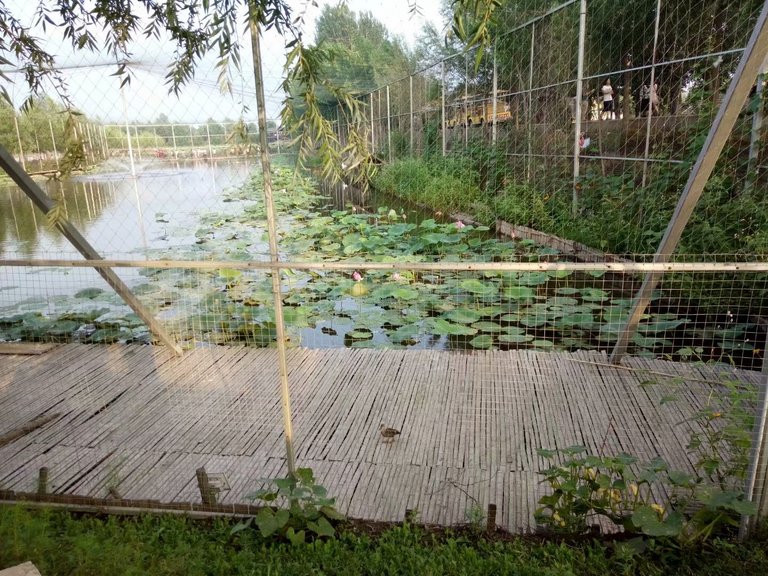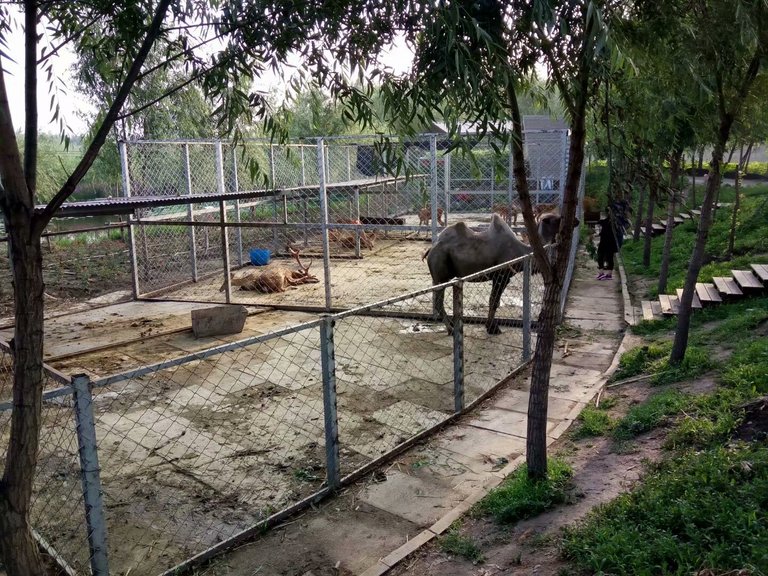 湿地公园北部是大片的芦苇和蒲草。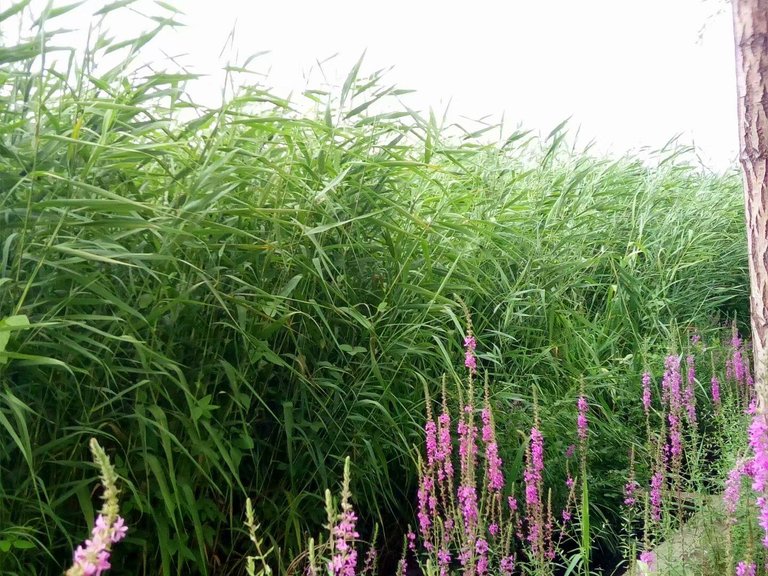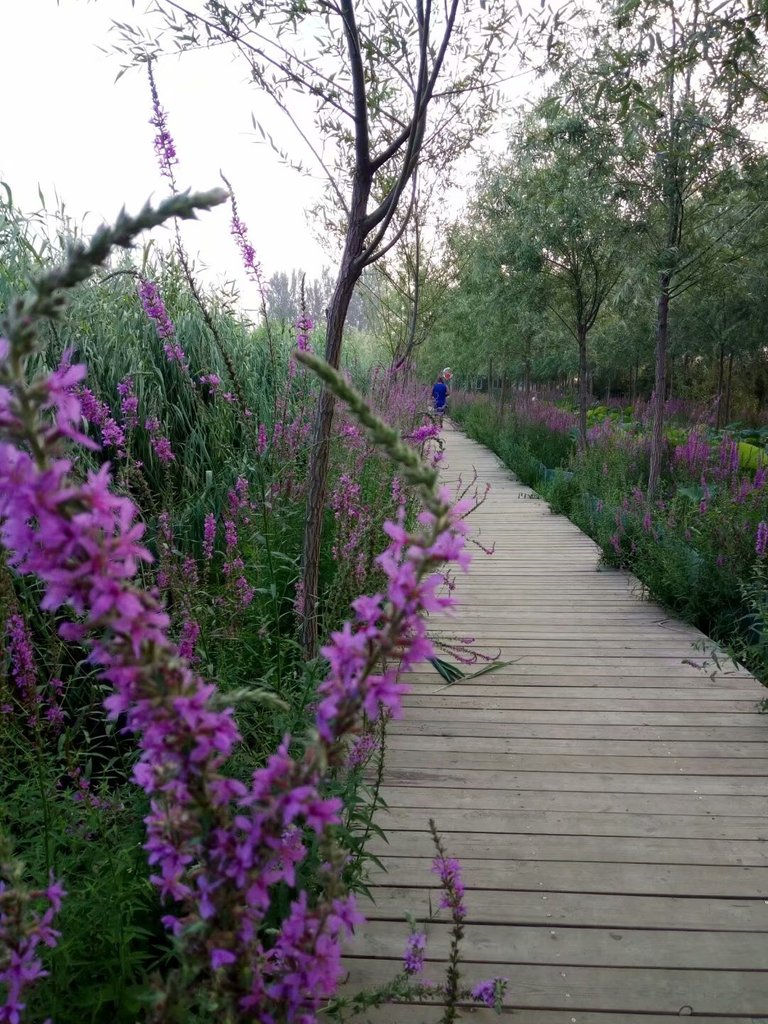 We passed through the path and walk into the isolated place and found a pumpkin patch.
我们穿过这条小路,走进更为人迹罕至的地方,还发现了一片瓜地。这里种植着大片的南瓜,感觉还有葫芦,丝瓜等。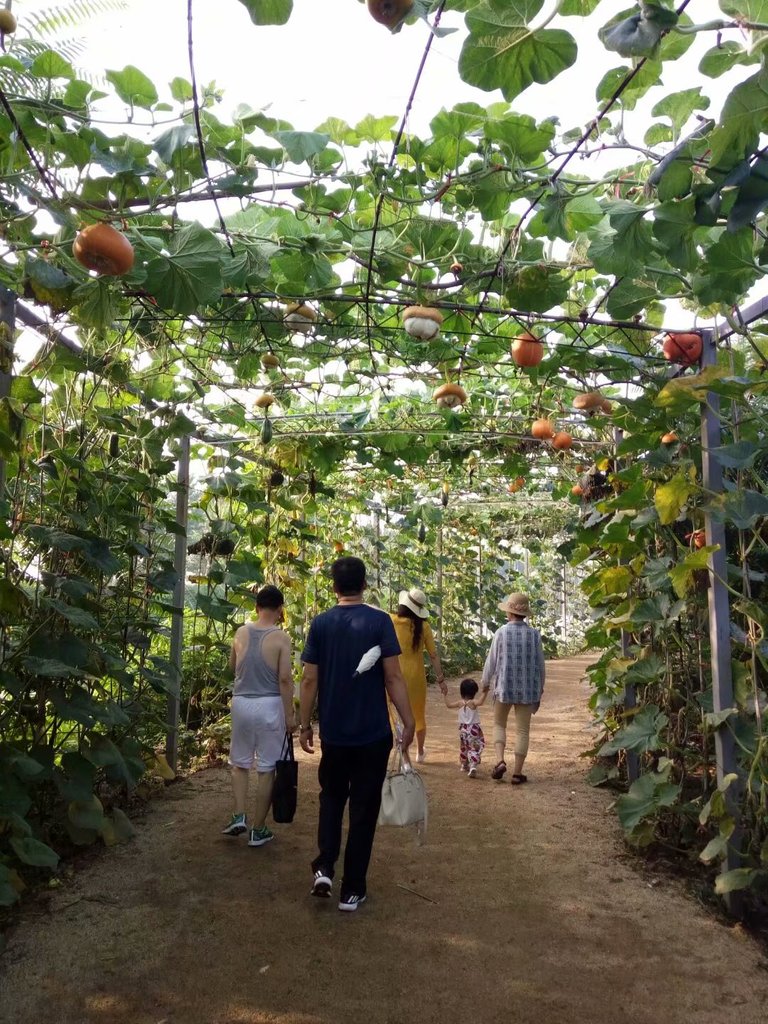 The melon vine is suitable the bamboo pole to grow, and these pumpkins was hanging from vines, they were so beautiful that one forget to return home.
瓜藤攀爬在架子上,一个个小南瓜从枝藤上悬垂下来,形成了一条荫凉的小道。这些南瓜以自己的美丽让看到它的人乐而忘返。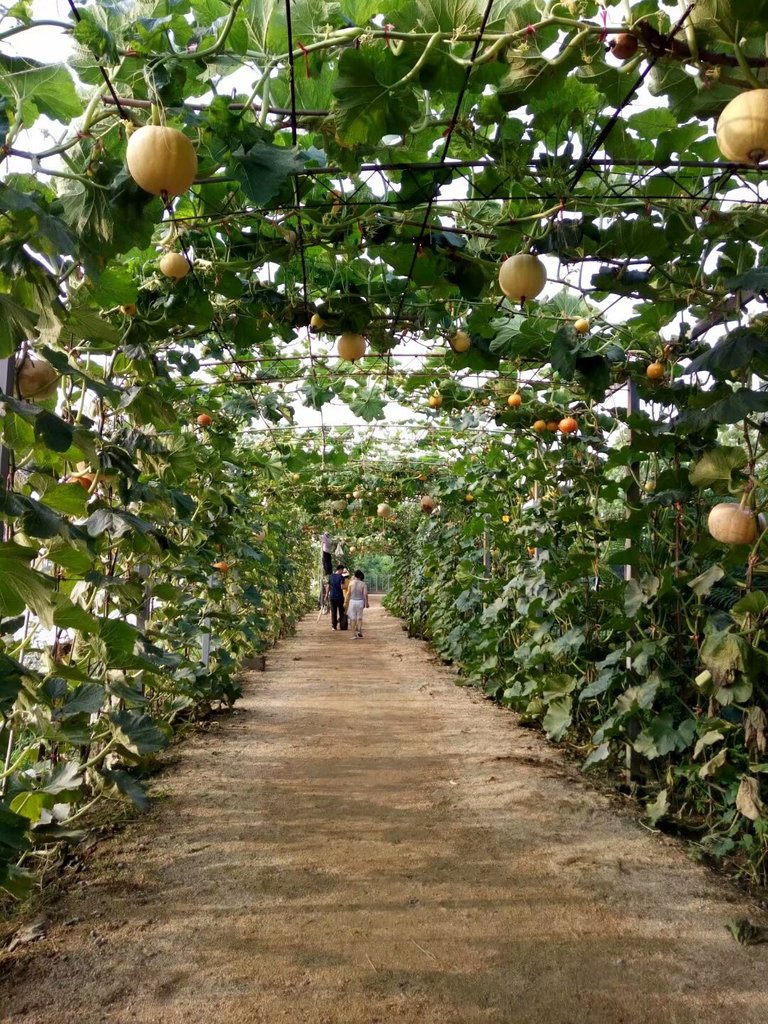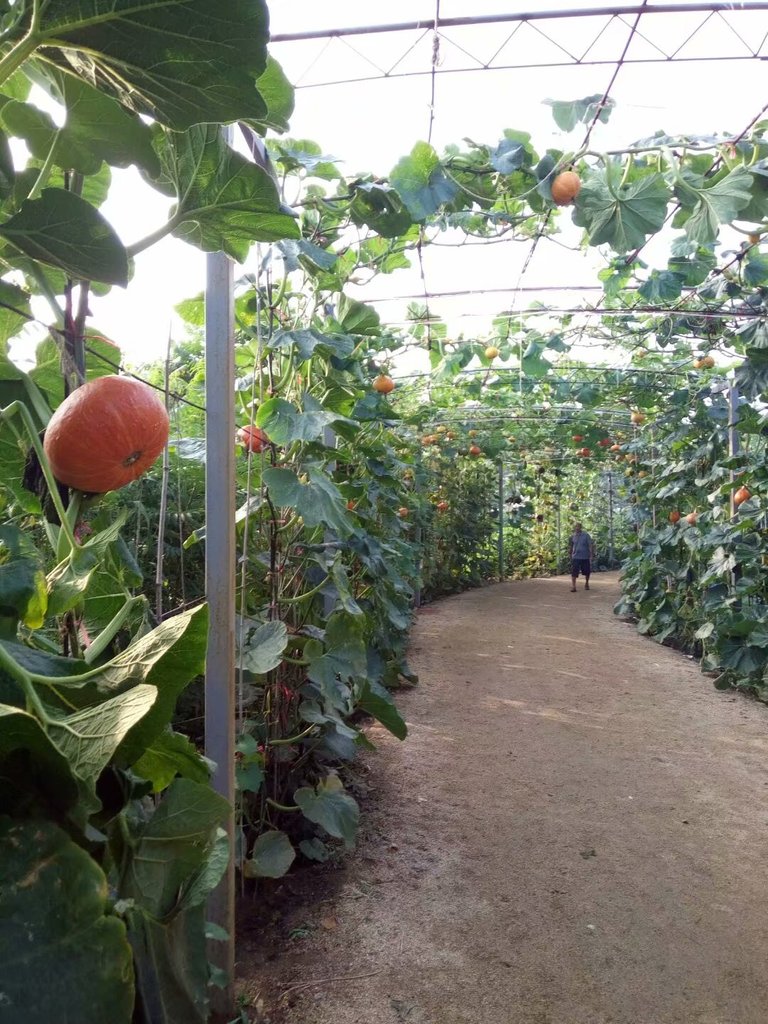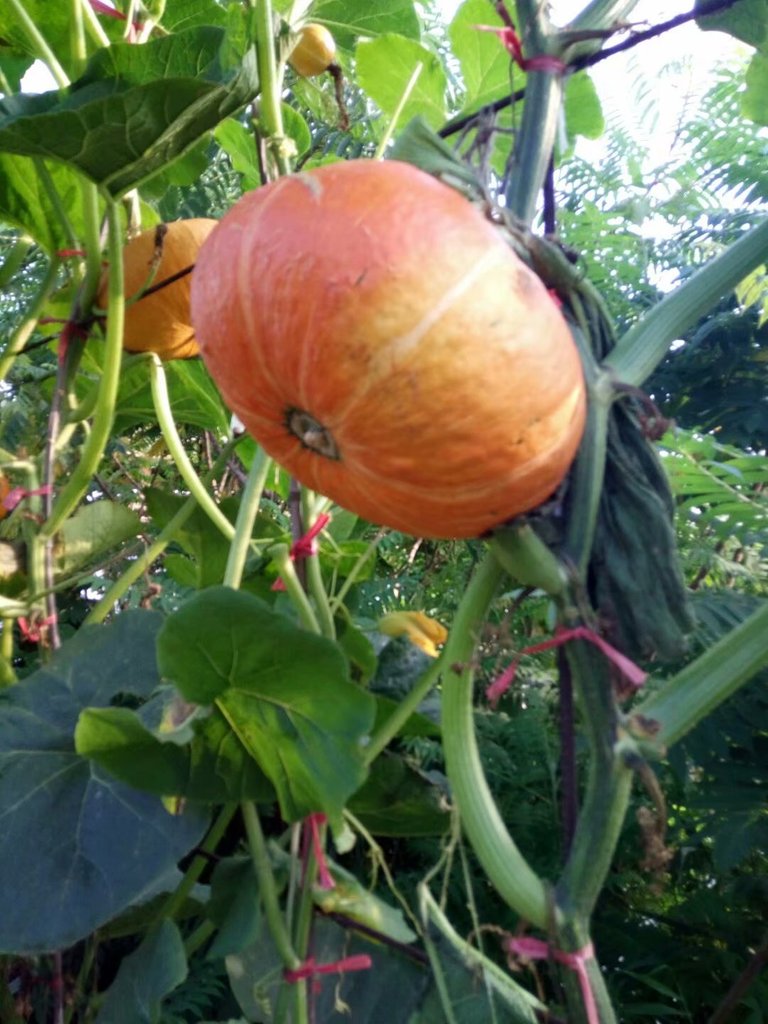 The path was decked with pumpkins. We can't taste its taste but were intoxicated by their good appearance.
我们虽无法品尝它的味道,确一味的被他们的外表所沉迷。一个个得南瓜把这里装点得这么漂亮!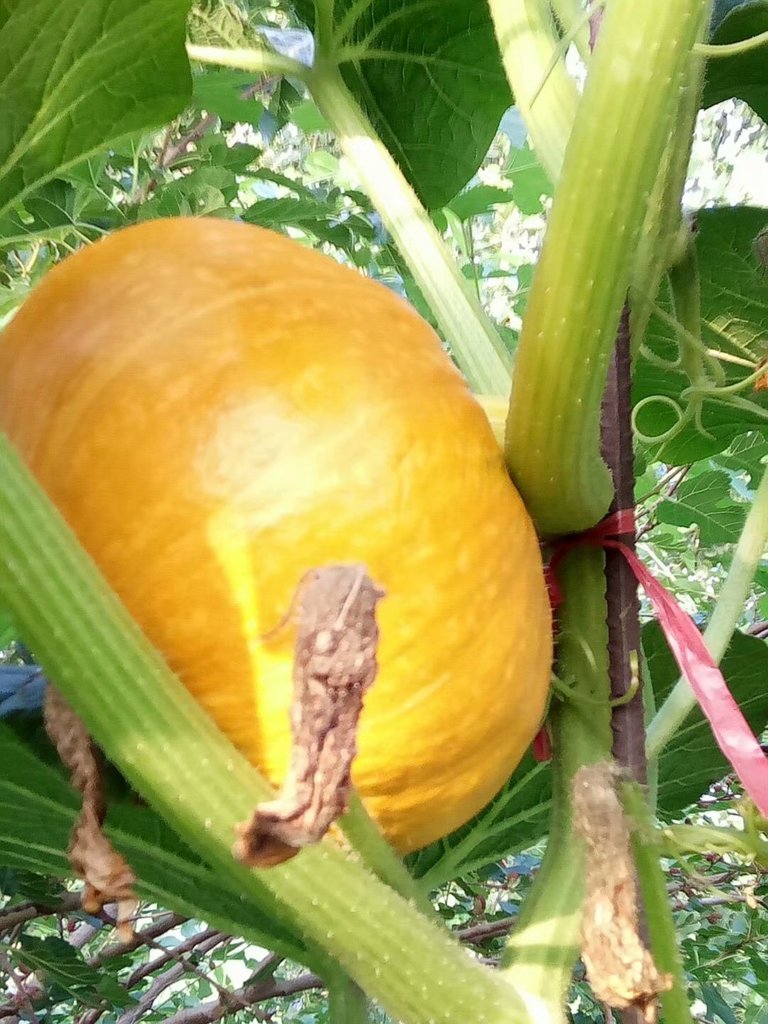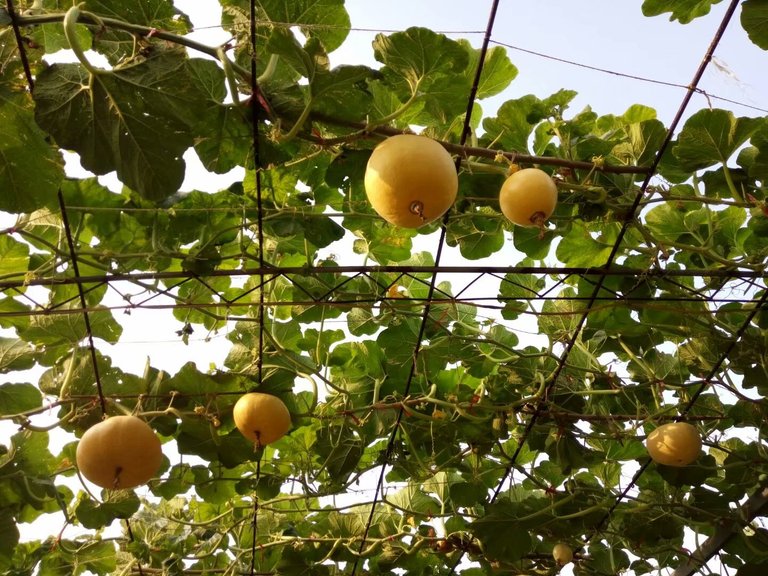 I guess these should be gourds.
这俩个应该是葫芦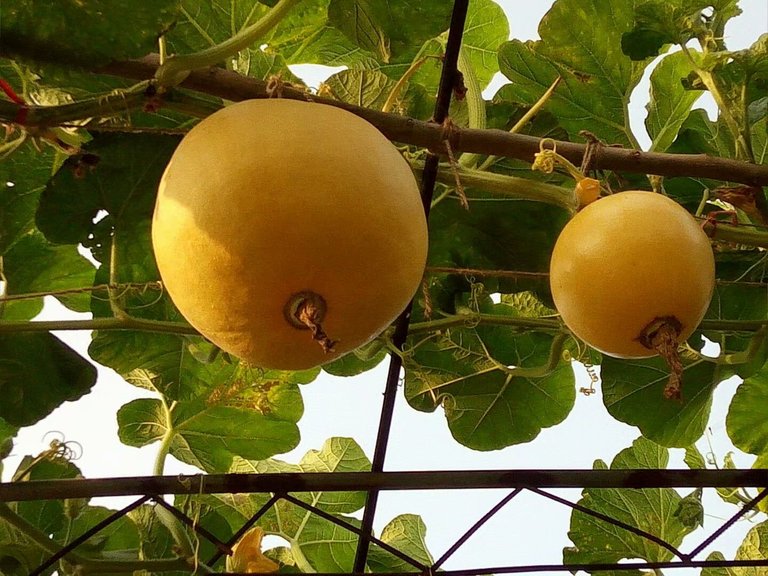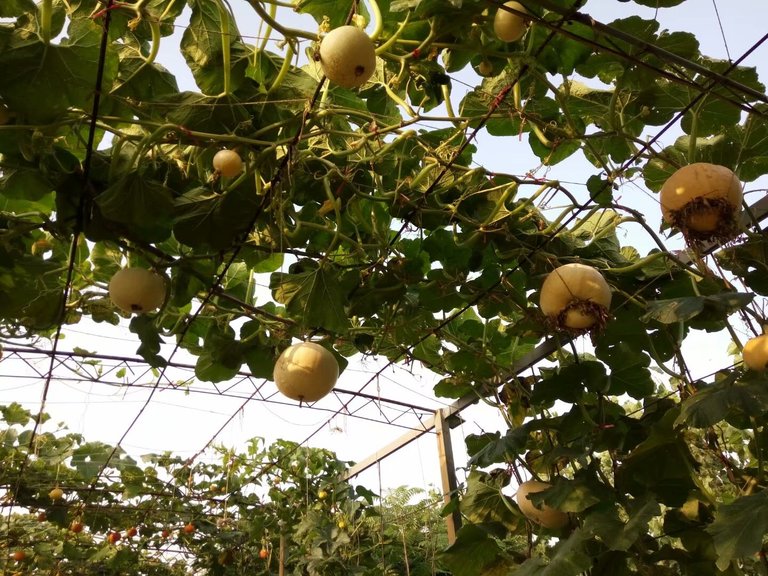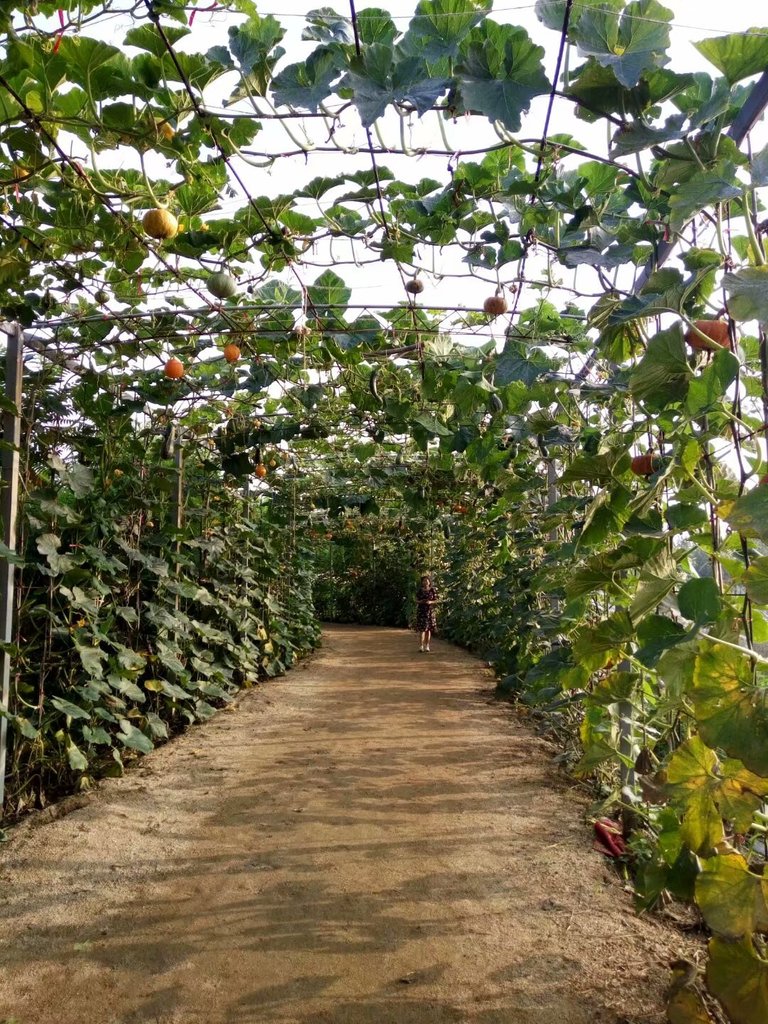 As this wetland park is so broad, some spots we didn't have time to visit, and we have to come again.
由于这里真的很开阔,很多地方我们也不能一一走到,只好等以后有机会再来了。途中经过一片绿油油的田野。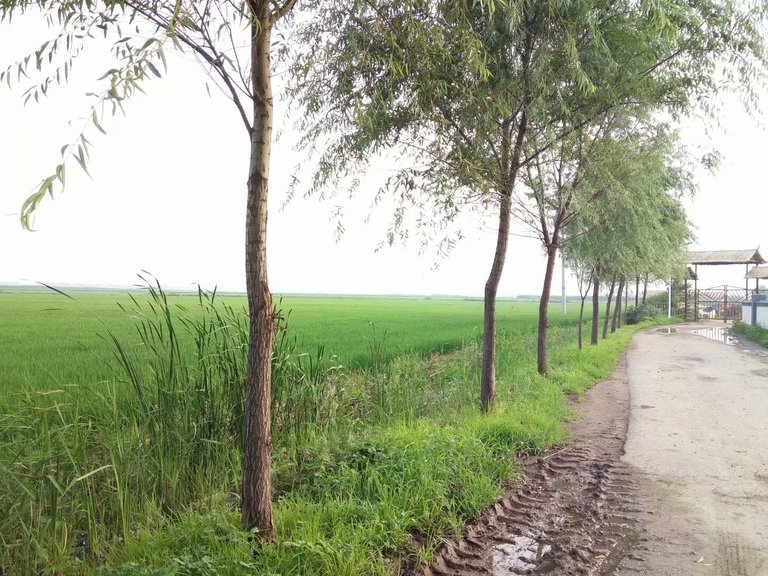 The air was heavy with the aroma of the paddy fields, and from time to time, the croaking of frogs was heard.
稻花飘香,蛙声一片。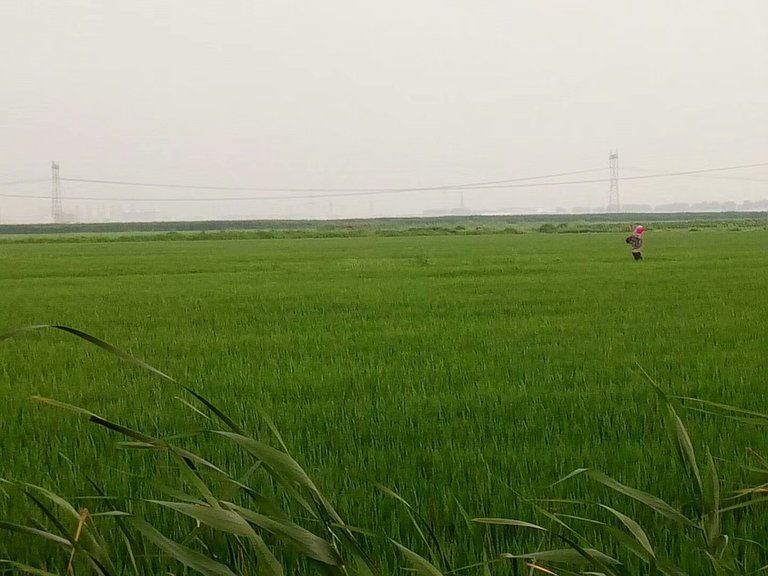 A walk through the field thither was often my recreation.It was worth the while, if only to feel the wind blow on your cheek freely, and remember the life of peasants.
Some of peasants,spending their lives in the fields, in a peculiar sense a part of nature themselves, are often in a more favorable mood for observing her, in the intervals of their pursuits, than naturalist or poets even, who approach her with expectation. However, peasants authentically blend into the nature.We are most interested account of their experience, for that alone is a true humanity.
这么闲逛得走一趟很值得,哪怕仅仅是为了让风自由地拂过你的脸颊,顺便怀想一下农民的生活。他们中的一些人,一辈子就在田野中度过一生,以他们特有的方式成为大自然的一部分,在劳动之余,通常能够以一种比自然学者或者诗人更好的心境来观察大自然,因为自然学家或者诗人在接触大自然时是带有某种目的性的,而农民能够真正的和大自然融为一体。他们丰富的实践经验记录才是我们最感兴趣的,或许这才是真正的人类知识。
My recent post:
Liuhao Wetland Park 周末一日游湿地公园 (上)
General History Museum 通史馆 (上)
The Metallurgical Museum Of Industrial Museum Shenyang China 工业博物馆之冶金馆
Heavy Equipment of Industrial Museum Shenyang China 沈阳工业博物馆之重装馆