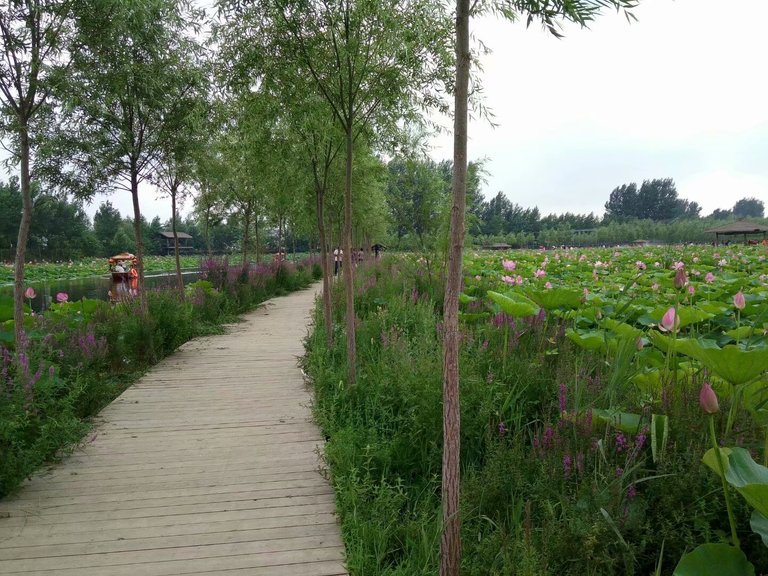 Overcast and cloudy as it was, we went to the Liuhao Wetland Park this weekend. It is an hour's drive from my home. In fact, it lies in the Liaoyang, which is near my city. Now wherever you go, you can find your destination according to navigation. We got the main entrance soon with the help of guide.
There is a large lotus pond, as they were blooming, we went directly to the lotus pond.
周末尽管天气不是很好,阴天一直担心下雨,为了玩我们还是去了郊外的湿地公园。其实这属于辽阳地区了,离我们住的有一个小时的车程。现在去哪里只要跟着导航走,准能找到目的地。我们按照路标,很快就来到了公园门口。
这里种植着6万平米的荷花,7-8月份正是荷花盛开的季节,于是我们直奔荷塘。到了才发现,去哪里都不愁没有人。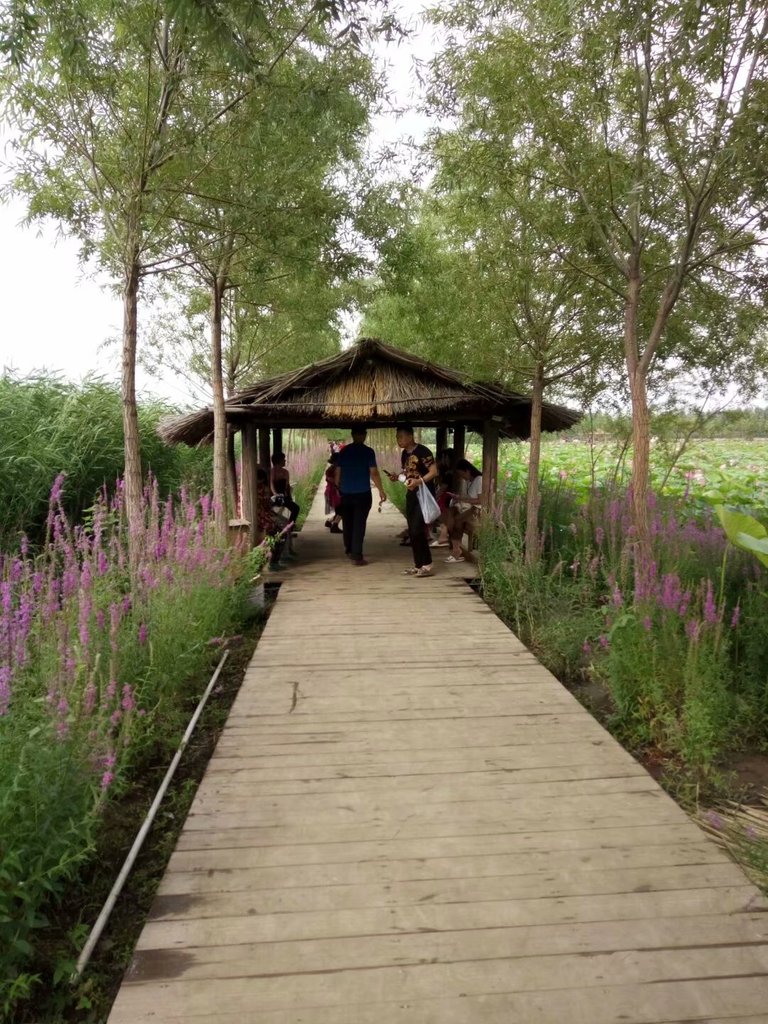 Walking on the wooden road, you can easily touch these lotus leaves and get close to nature. This is a tributary of Taizi River, covering an area of 660 thousand square meters. The wetland park not only contains a large lotus pond but also a sea flower--the field is full of cole flowers in spring and zoo.
荷塘里面修了很多木栈道,大大的方便了游客在荷塘中来回穿梭,跟大自然来个亲密的接触。这里为辽宁省太子河平原区的一个支流,河道平缓,湿地面积66万平方米,不仅有荷花,春天这里还有大片的油菜花盛开,可惜今年有事一直没来。每个季节它都穿着漂亮的衣裳仿佛在等你。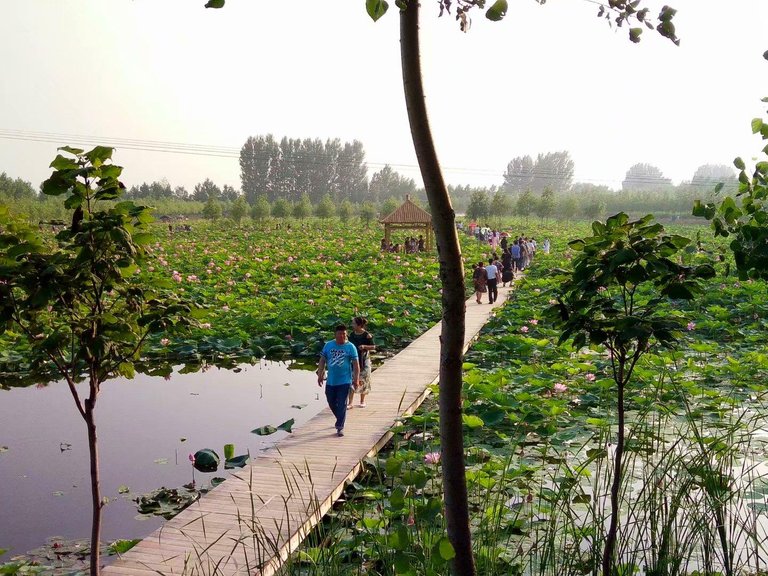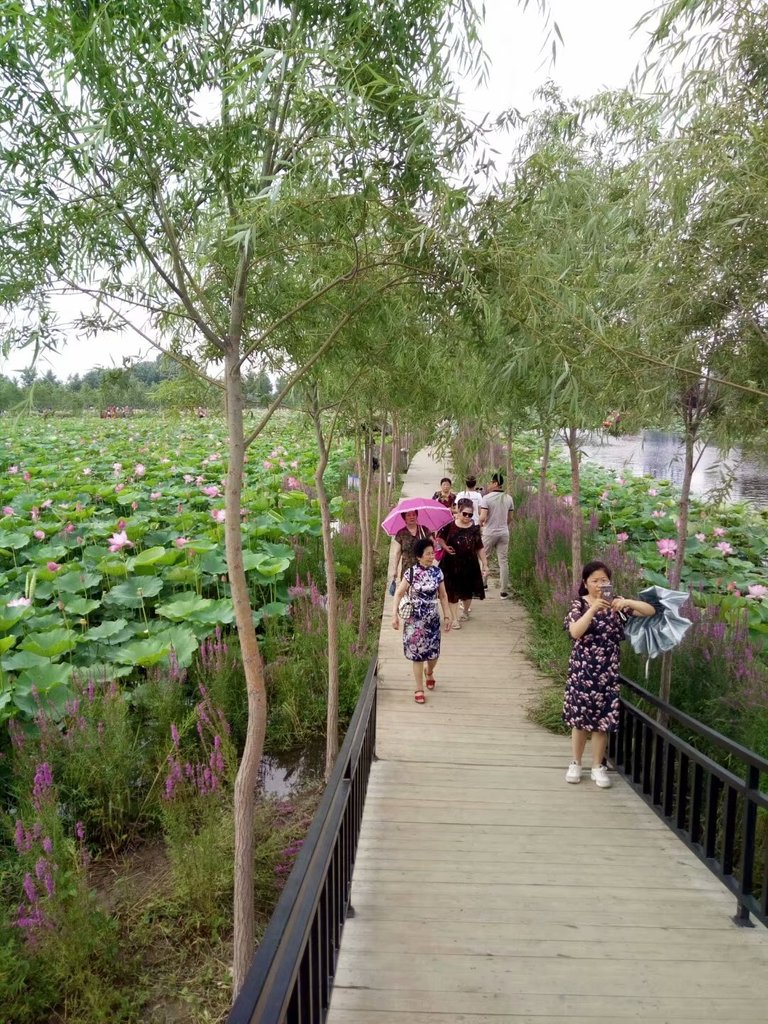 we came in the right nick of time to enjoy lotus.
这次来赏荷花,时间不早也不晚。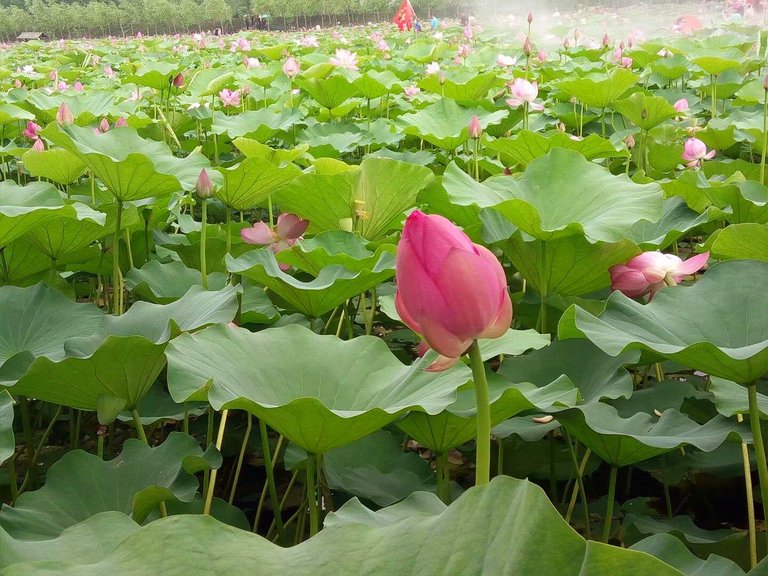 Lotus just buds..
小荷才露尖尖角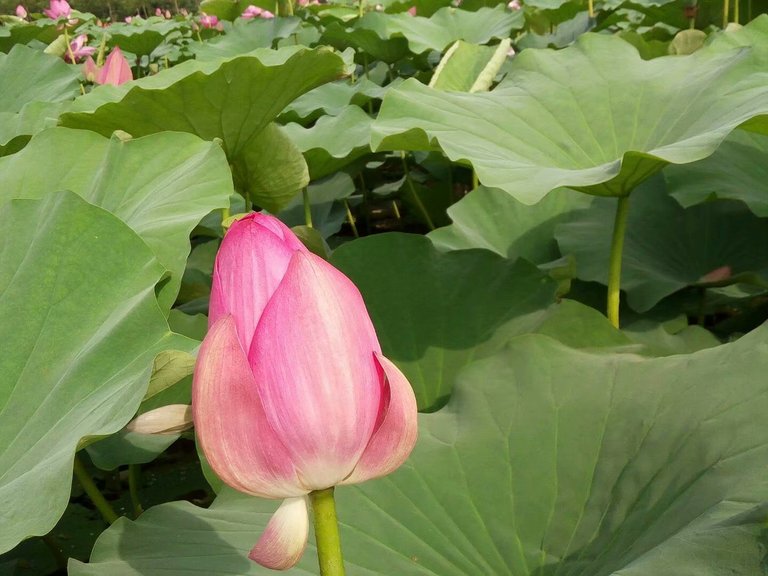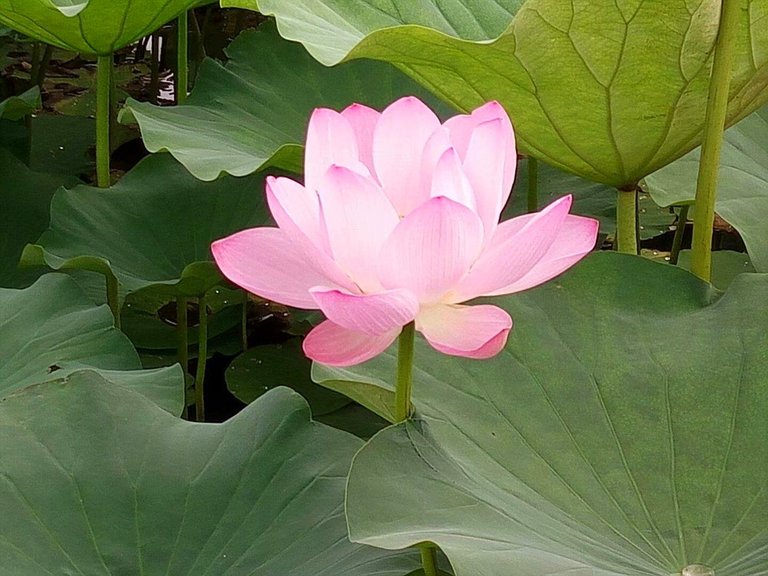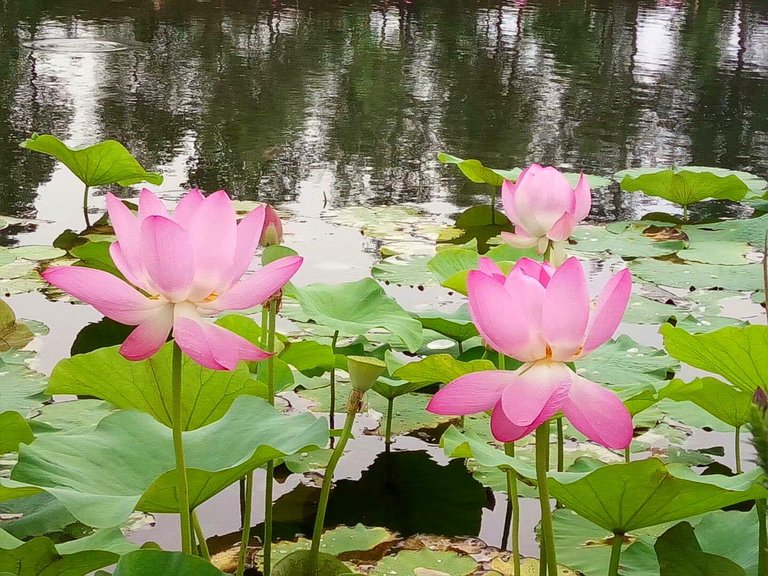 River is the landscape's most beautiful and expressive feature. It is like earth's eyes,so clear and rich in spirituality.The fluviatile flowers and trees next the shore are the slender eyelashes.
河流是大自然中最美丽,也最有表现力的风景。它像是大地的眼睛,清澈富有灵性,河岸边的花草树木犹如它纤长的睫毛。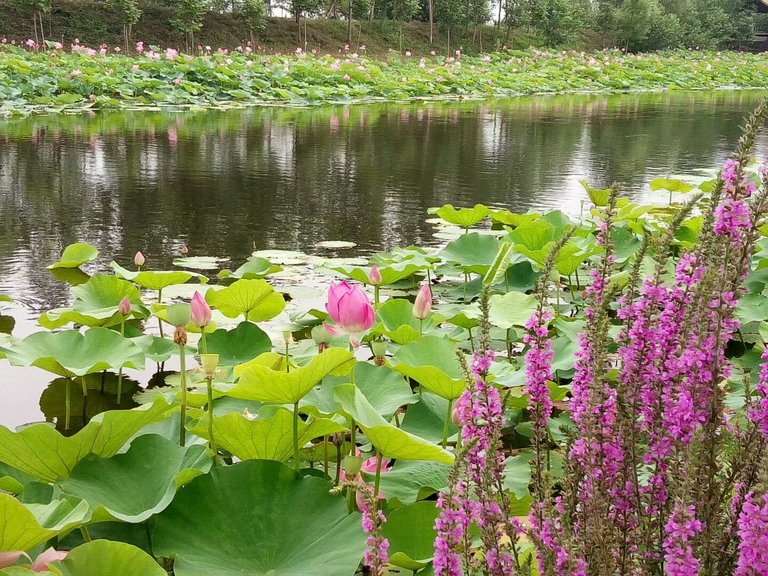 Standing on the shore at the east end of the pond, I have seen whence came the expression, "the glassy surface of a river." In here, your mood can't be bad. Every leaf and flower and stone sparkles at mid- afternoon as when covered with dew in a spring morning.
站在岸边凝视着水面,突然领悟到"波平如镜"这个说法是从何而来的了。站在这里你的心情怎么可能会不好?
这里的每一片叶子,每一朵花,每一个石头都像春天的早晨覆盖着露珠那样,熠熠闪光。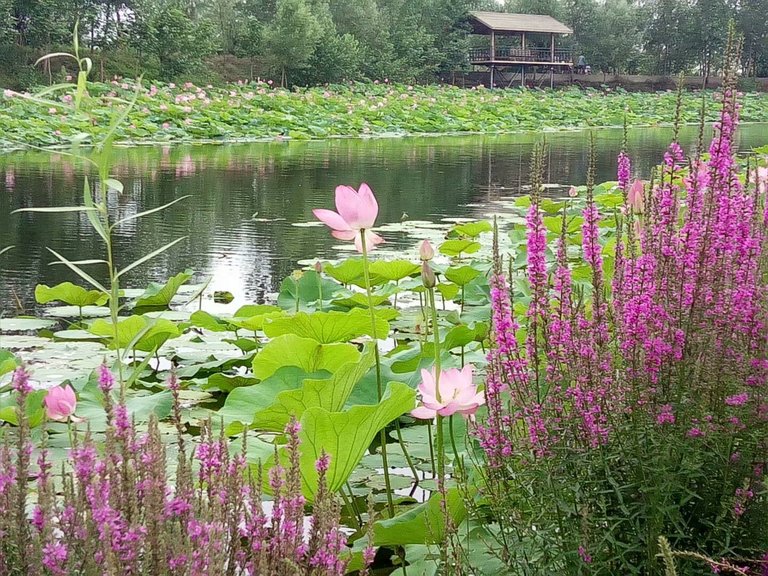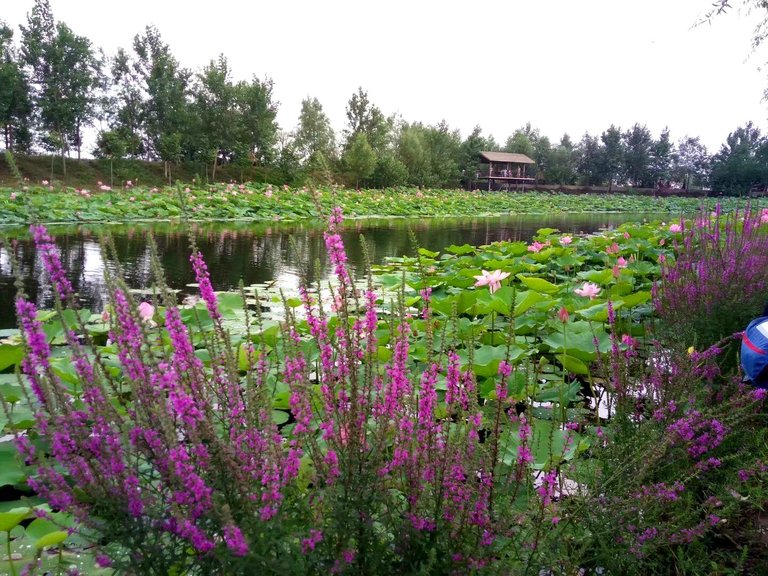 In a calm july afternoon,nothing is better than sailing on the river to enjoy lotus .
七月的一个平静的下午,最有趣的事情莫过于在河上泛舟,赏花了。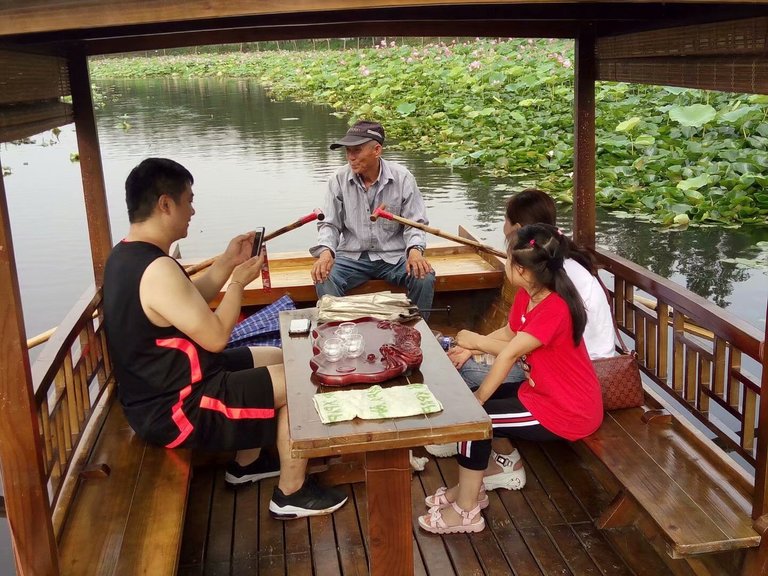 When we were tired, floating over its surface as the wind willed, and lying on our back across the seats, until we were aroused by the boat touching the sand. I'm lucky that we spent many hours in here, no rain.
累了,就仰面躺在小船上任由它随着微风在河面上漂浮。碰到浅浅的泥沙的地方,自然就会把我们唤醒。
我很庆幸没有下雨我们就这样闲散的度过一天。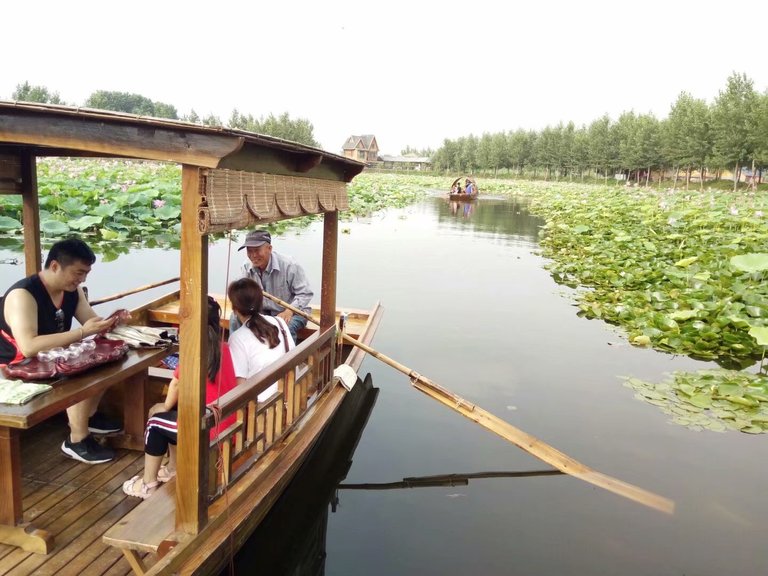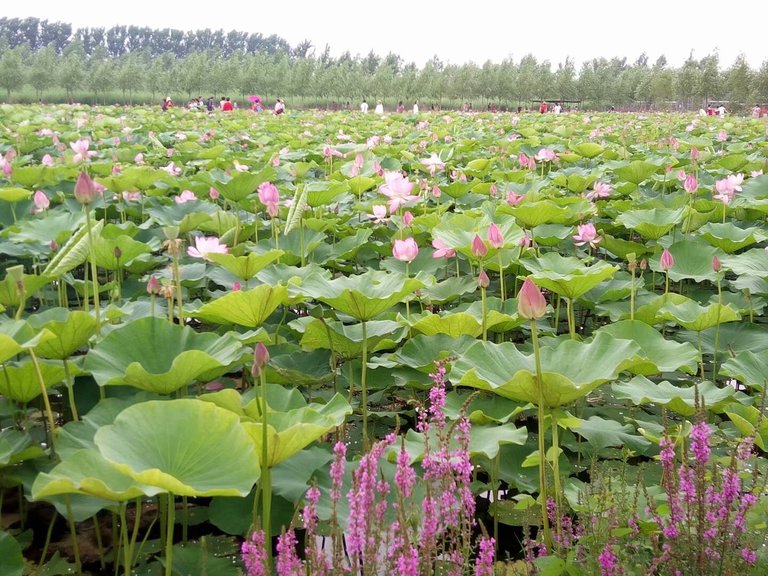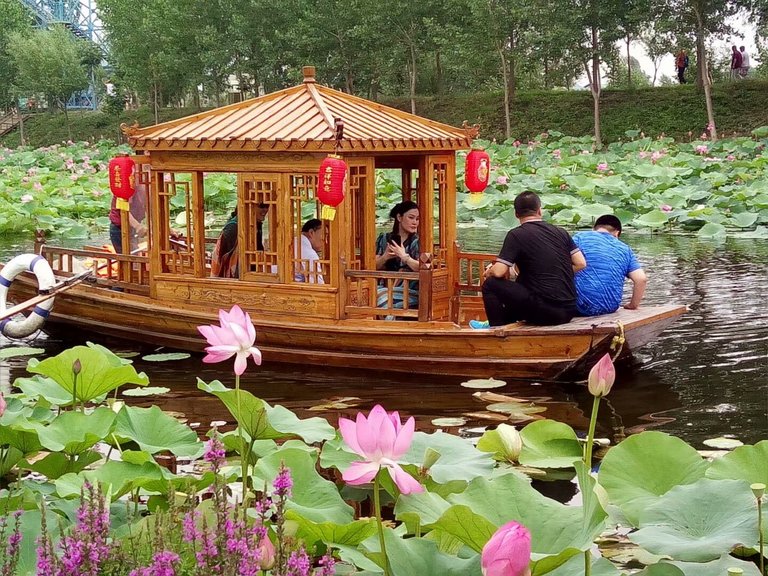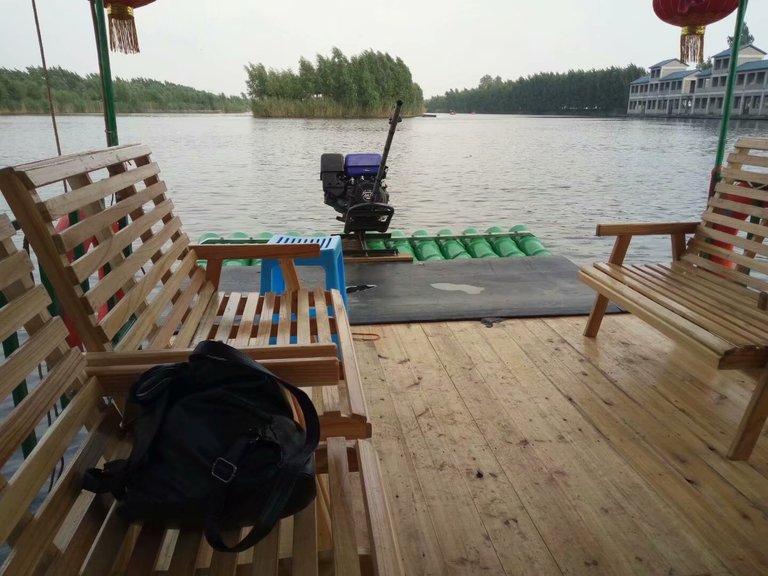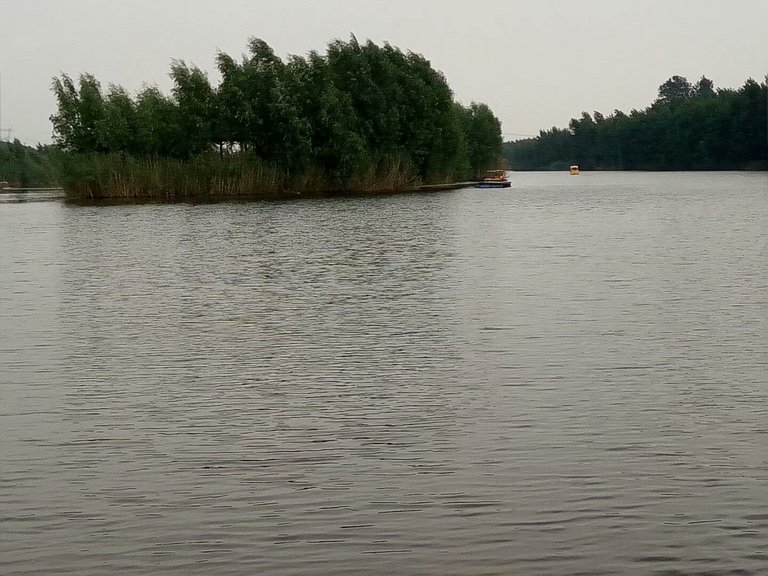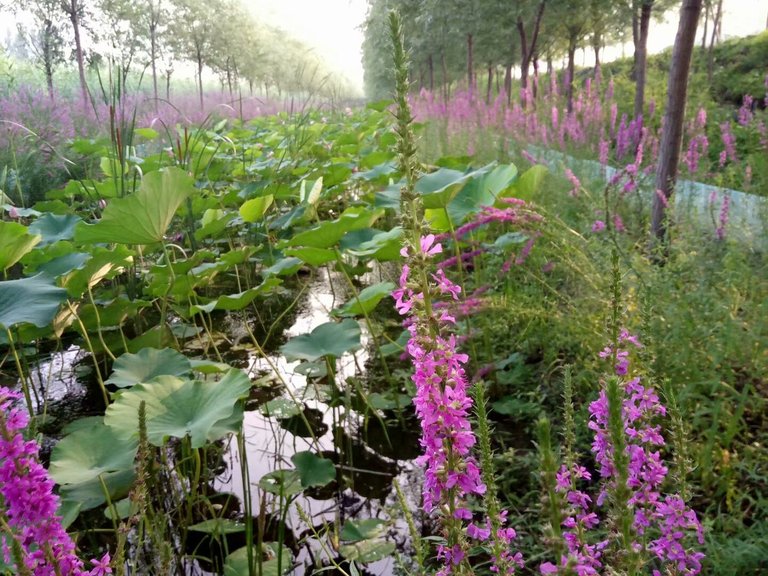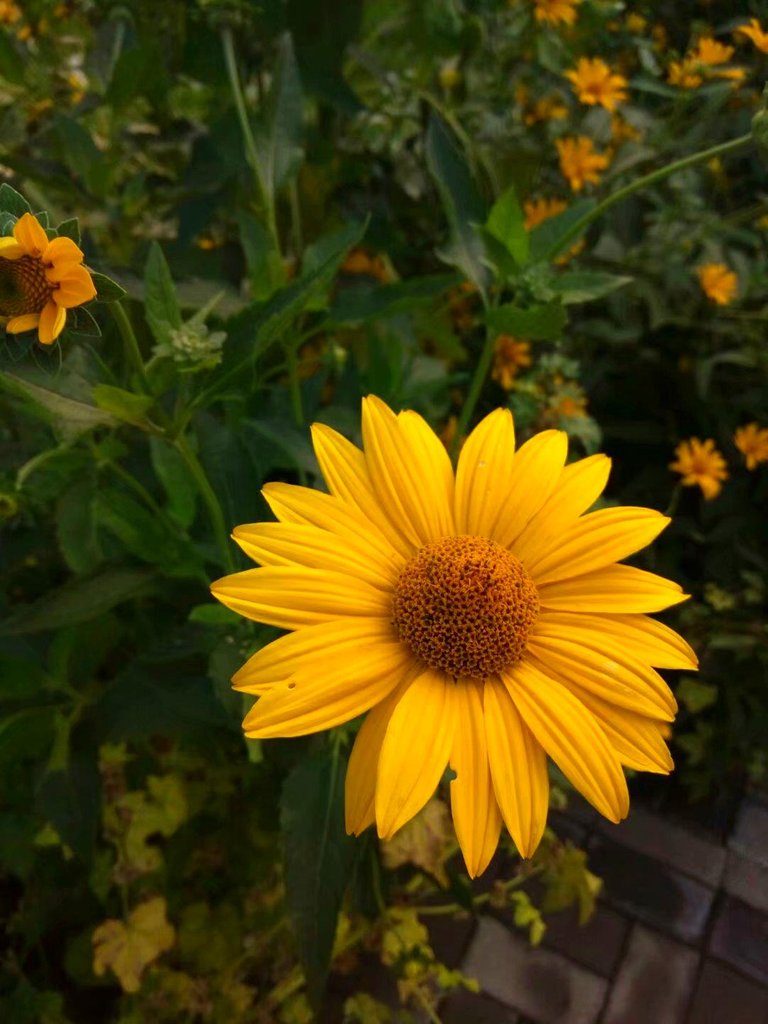 To be continued..
My recent post:
General History Museum 通史馆 (上)
The Metallurgical Museum Of Industrial Museum Shenyang China 工业博物馆之冶金馆
Heavy Equipment of Industrial Museum Shenyang China 沈阳工业博物馆之重装馆