Tour Bernabéu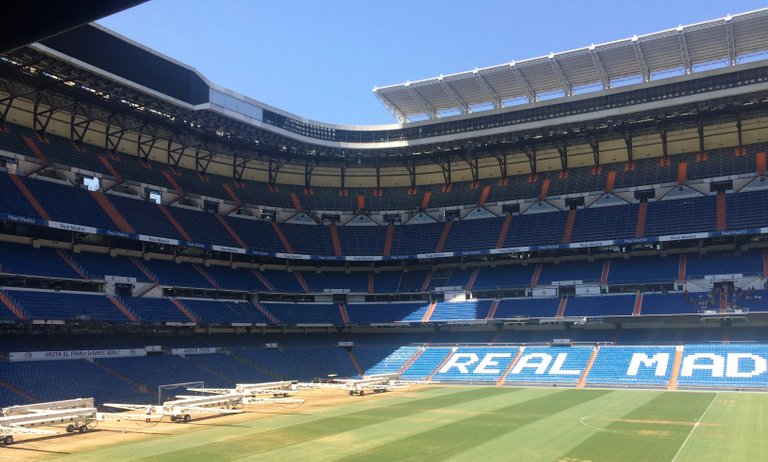 Stadium Santiago Bernabéu
Av. Conch Espina1
28036
Madrid
I took advantage of the chance to do the Tour Bernabéu when I was in Madrid. It is the best stadium tour that I've ever done and whilst not a fan of the club, I was blown away by the professional way in which they present themselves. On the tour you get to see just about every aspect of the club and the stadium. You stand in the dressing rooms, walk on the pitch, go inside the team bus and wander round one of the world's truly iconic stadia.
I had pre purchased my ticket from the hotel and caught the madrid tour bus to the stadium. The immediate impression is that it is obvious that this is one of the big ones. With a match day capacity of 81,000 this is bigger than any club ground in the English Premier League. Old Trafford at 75,000 comes close, but that stadium is smaller and less impressive than this. The Bernabéu is considered old, they are in advanced planning to completely rebuild it. However it is still better than most. The famous 6 tiered stands blow you away when standing on the pitch.
Walking through the dressing rooms it is easy to imagine the famous players who have been here before, not just for Real but for many clubs, including my own heroes from Manchester City both the current team and the team of my youth.
The first thing that greets you is a flight of 12 escalators carrying you up to the top of the fourth tier for a birds eye view of the pitch. I was grateful for the escalators but my heart sank when I discovered that the only way down was walking down 96 steps. This is just the start as well. Be warned, if you can't do stairs you will struggle with this tour. There must be about 300 steps that need to be negotiated in total. It nearly killed me.
It was though really worth the effort. I'm really glad I did it. I came out, found a nice little bar near the bus stop and enjoyed a couple of cold ones.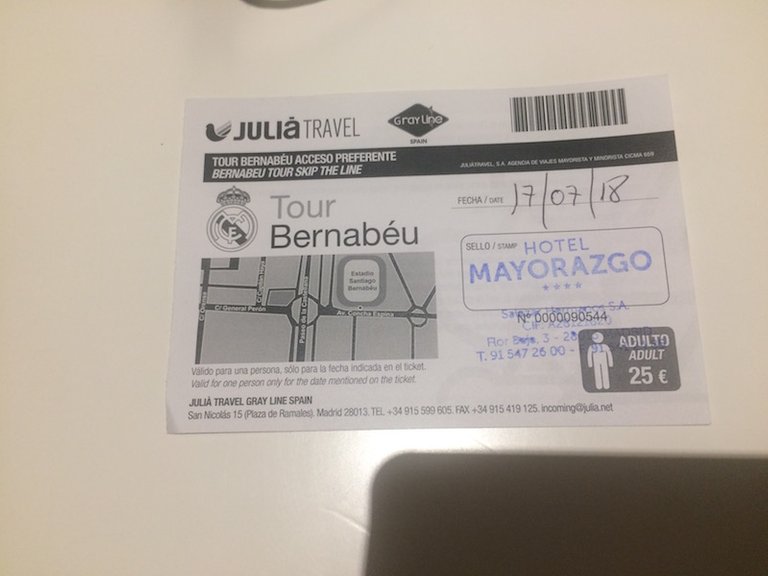 Tour Berbabéu ticket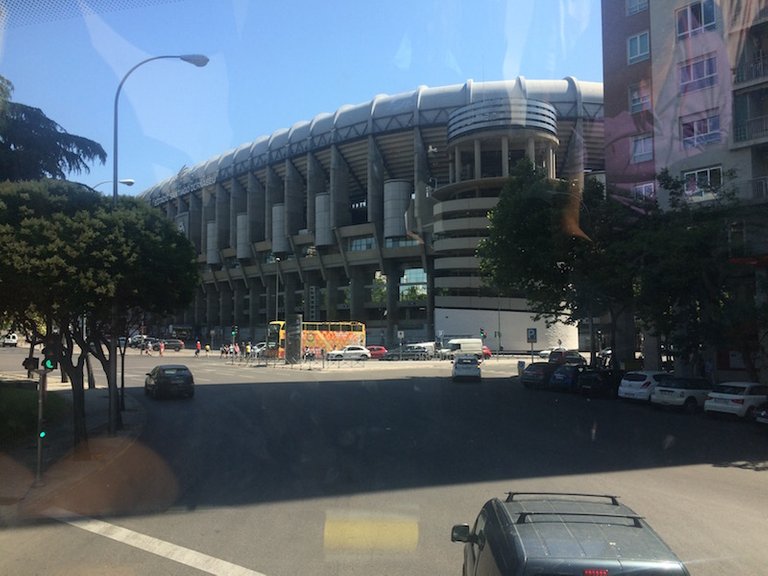 First glance of the stadium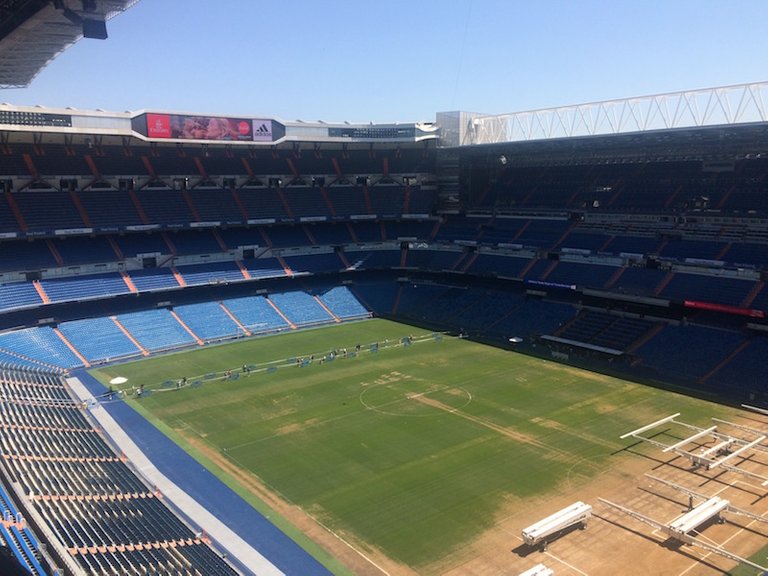 Very impressive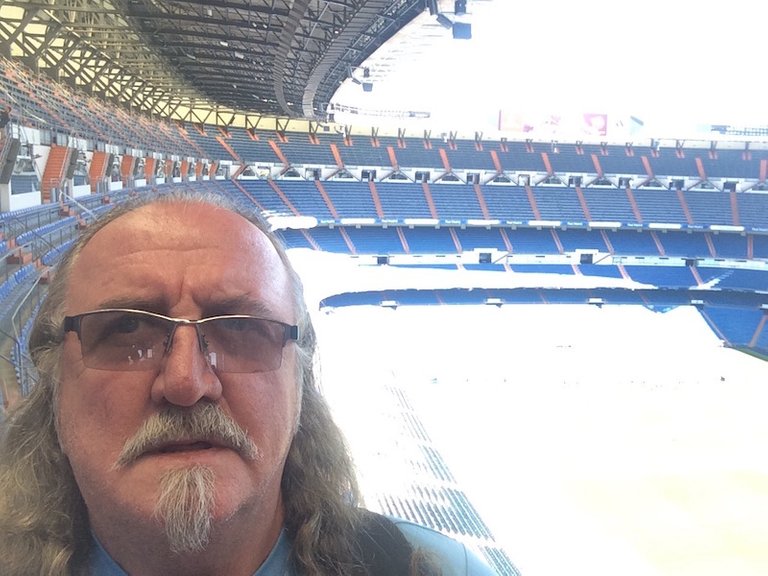 The ubiquitous selfie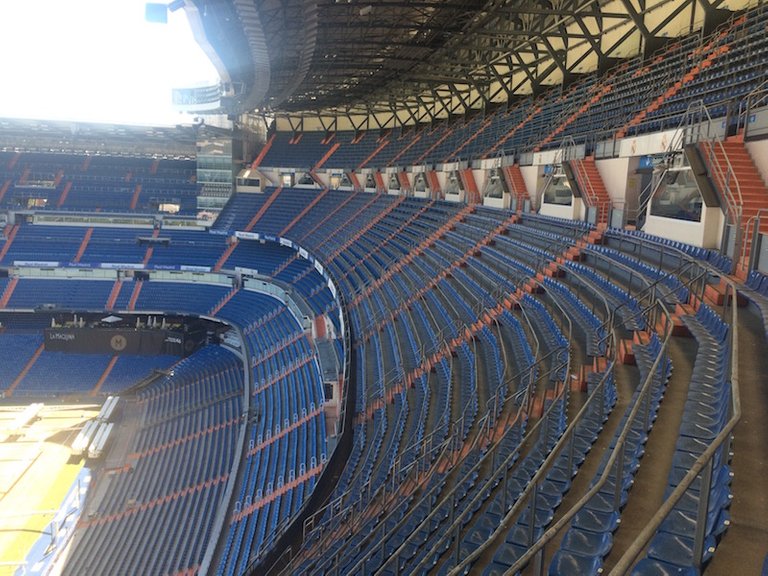 A truly iconic stadium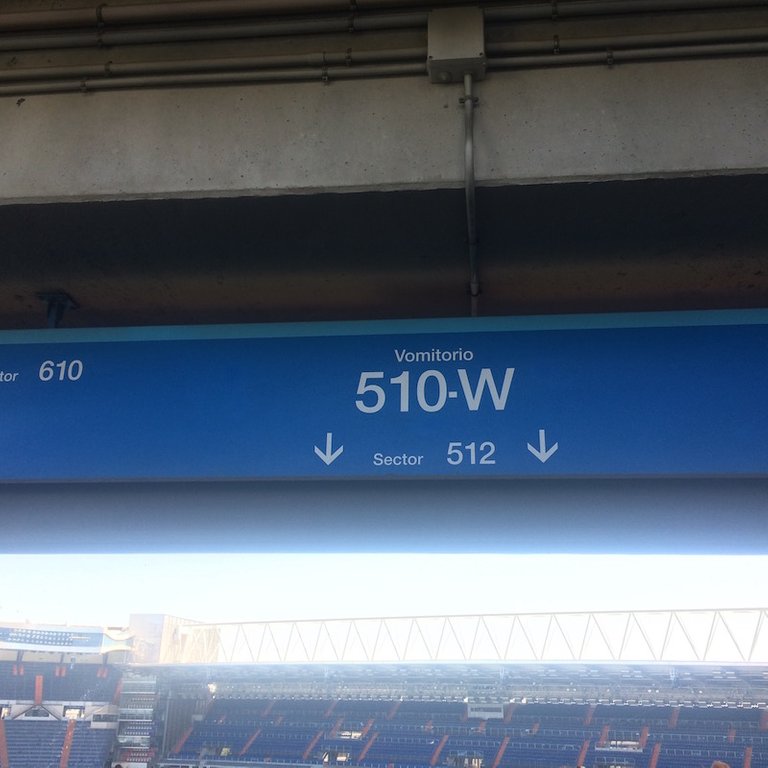 Vomitorio especially for Barca fans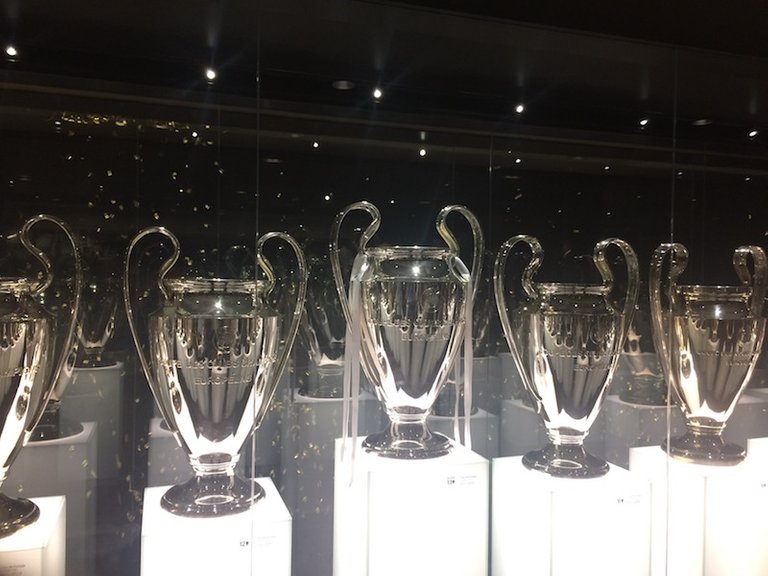 A jug of big ears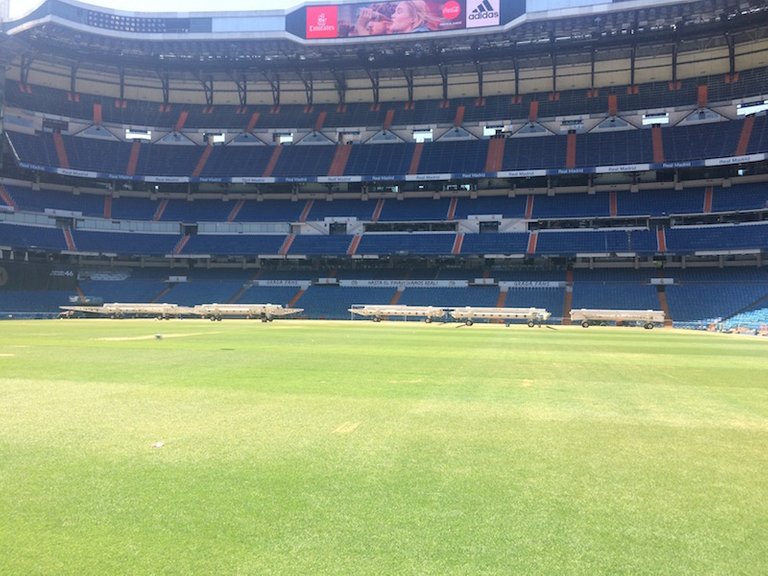 Walking on Hallowed turf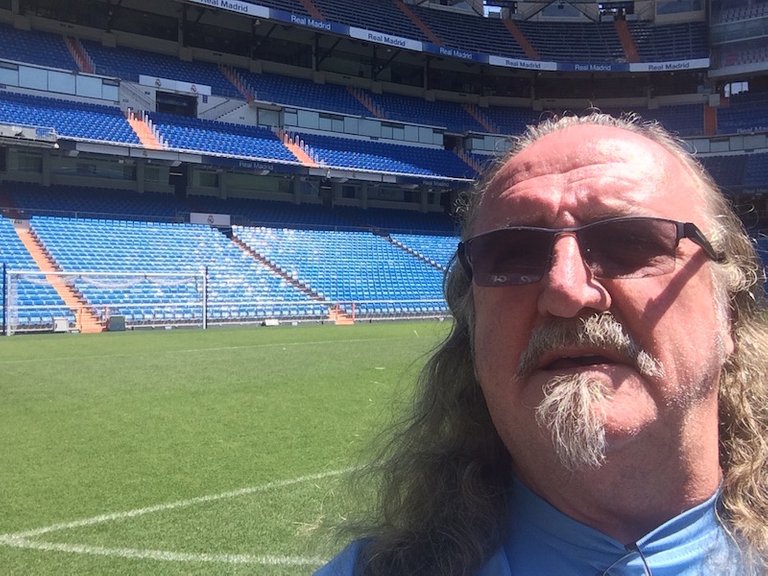 Standing on the pitch where so many greats of the game have stood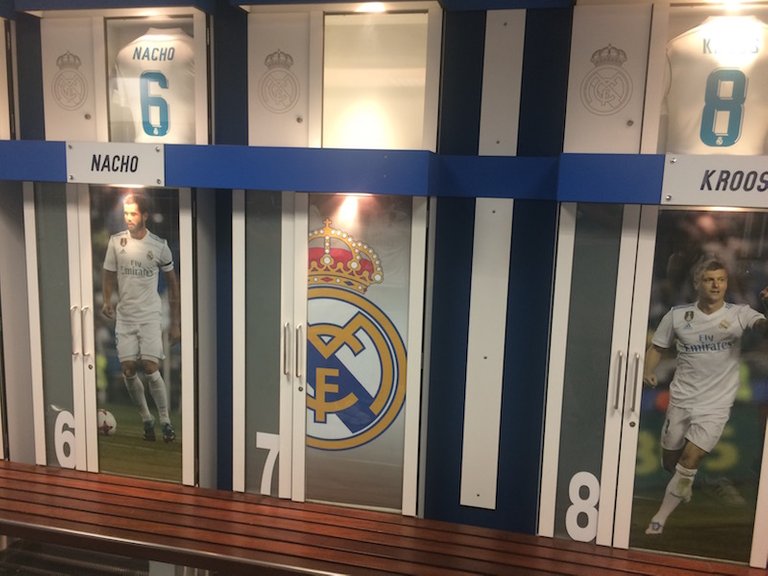 Aw . . .where's he gone?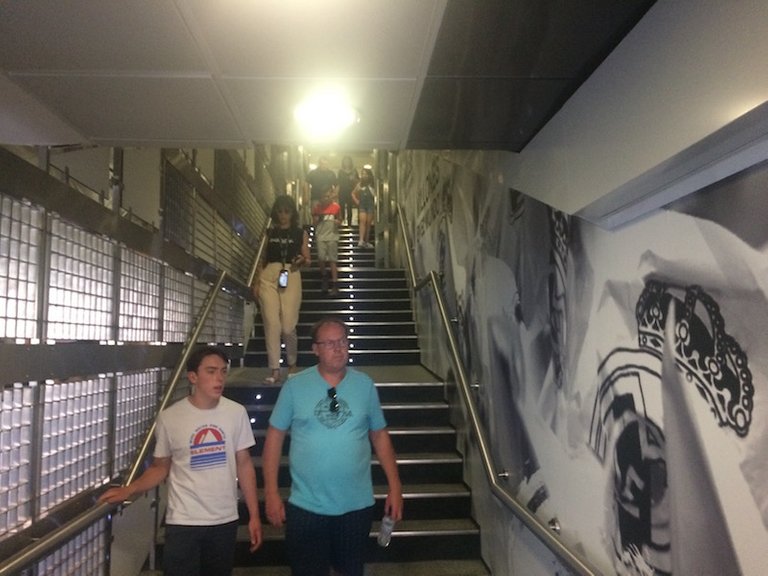 Inside the tunnel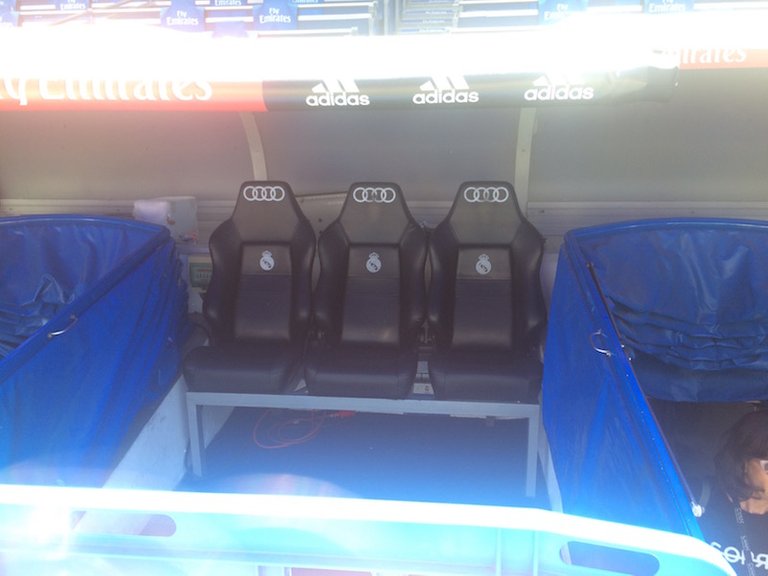 It is from either side of here that the players emerge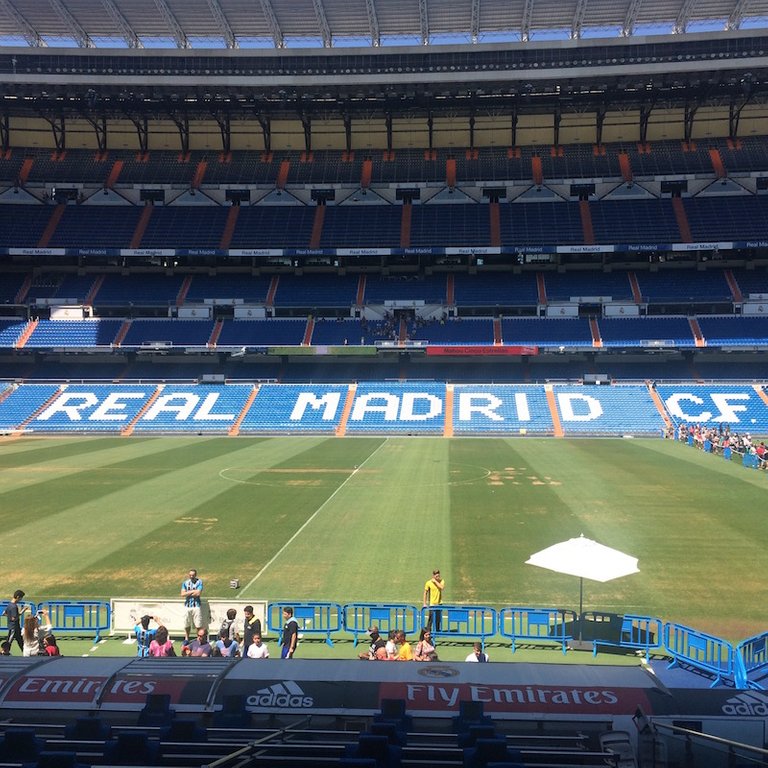 The view from the directors' box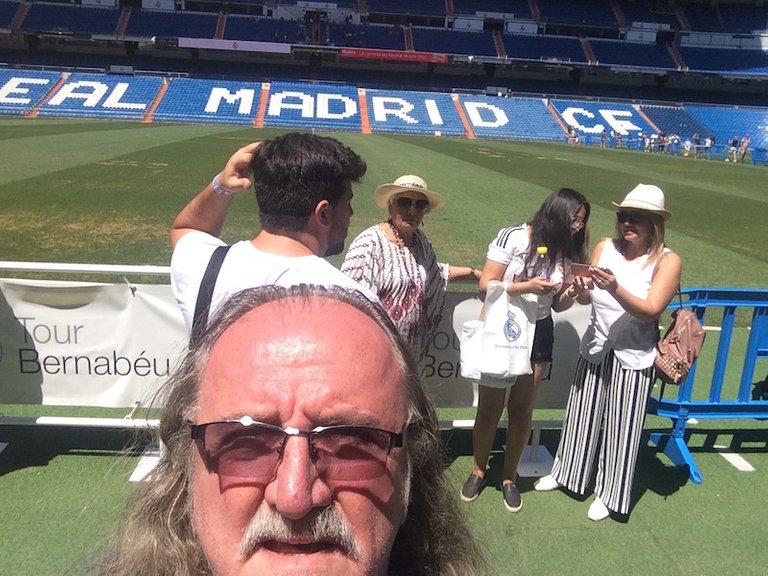 Standing where the players come out
Ticket Price for the tour is €25.00
Opening Every Day except Christmas Day and new Years Day
Opening Hours: Monday to Saturday 10.00 to 19.00
On match day only available up to 5 hours before kick off
After a match, a limited tour is still available