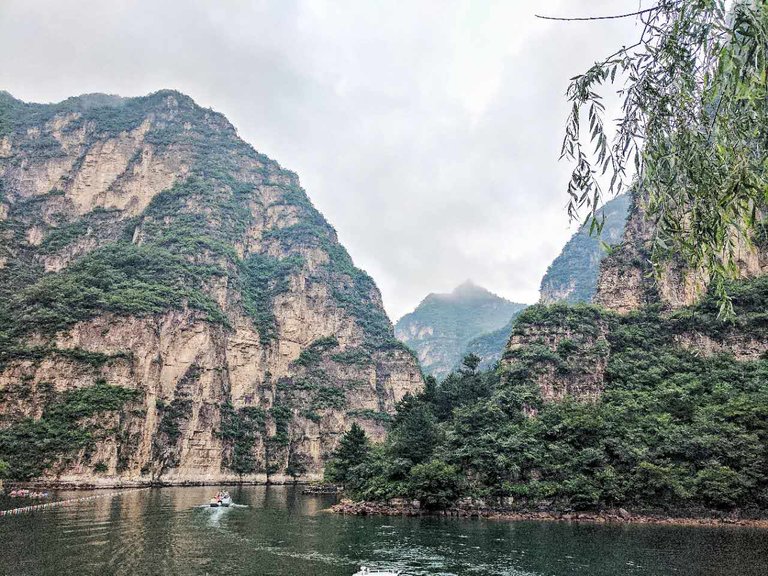 LongQing Gorge is geographical feature located around 2 hours outside of Beijing City. It is known for its beautiful rock formations as well as nature hikes around the mountains. Getting to the entrance is not difficult as there are many charter buses going that way daily.
龙庆峡距北京两小时车程。它以特有岩石和山间小径著名。 每天有多辆大巴从北京前往龙庆峡。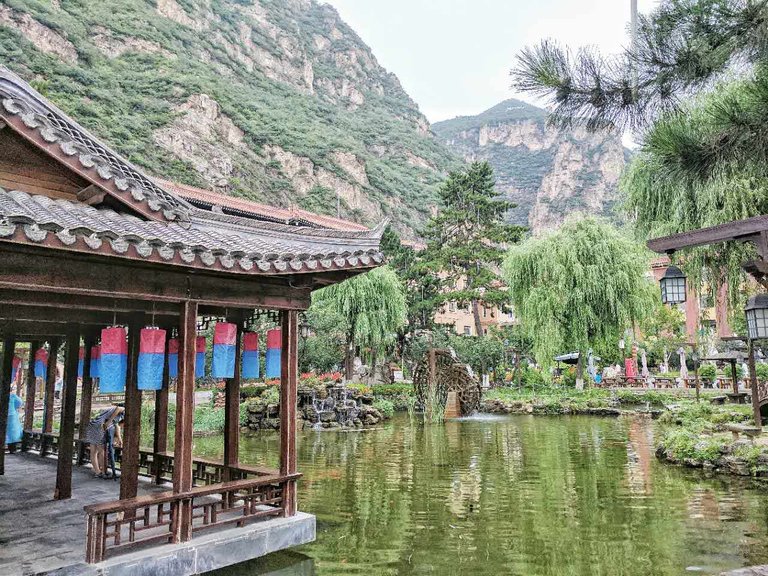 At the entrance is a tranquil park with an artificial koi lake and some resting areas.
入门处是一个人工湖成群的锦鲤簇拥在水面等待着游客手中的美食。不远处即是一个休息区。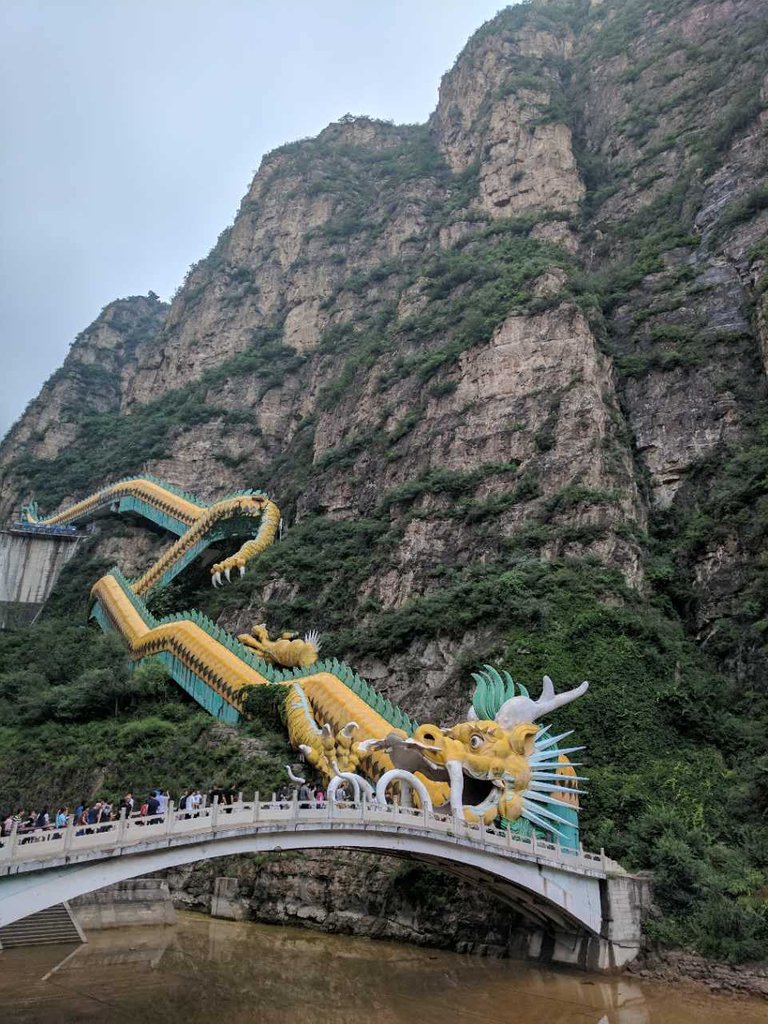 To enter the main area, one must first enter the dragon. Because that is where the escalators are. When you reach the top you are greeted by two choices. A boat to explore the gorge, or a chair-lift to bring you the the beginning of the hiking zone. I did both.
进入龙庆峡的必经之路是龙口,因为那是滚梯所在之处。乘梯而上即是乘船游峡的渡口,和山上的缆车。 我选择了两者。
Here are some pictures of the boat ride.
请看照片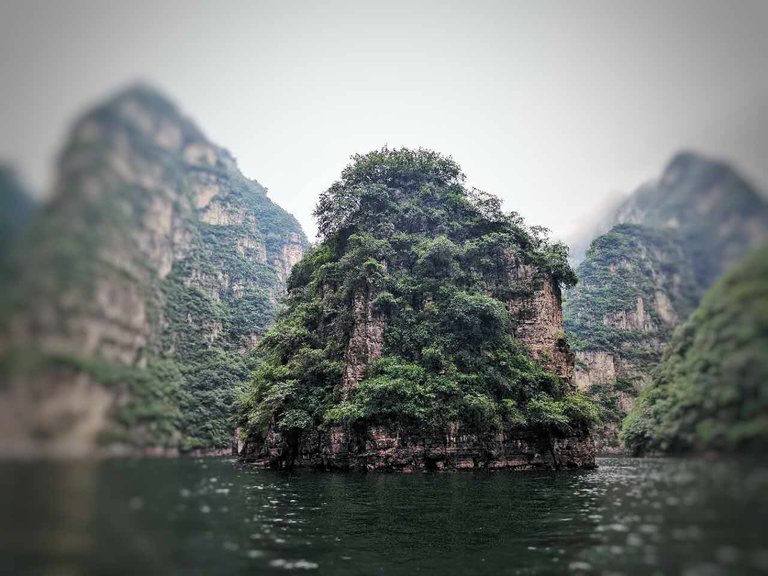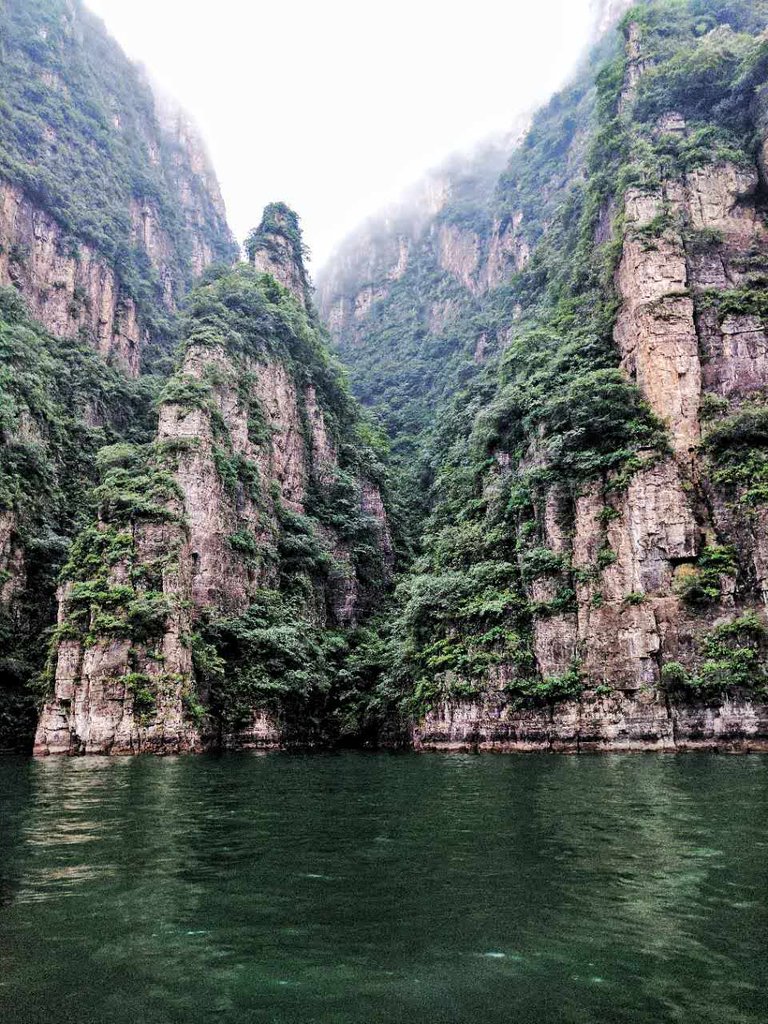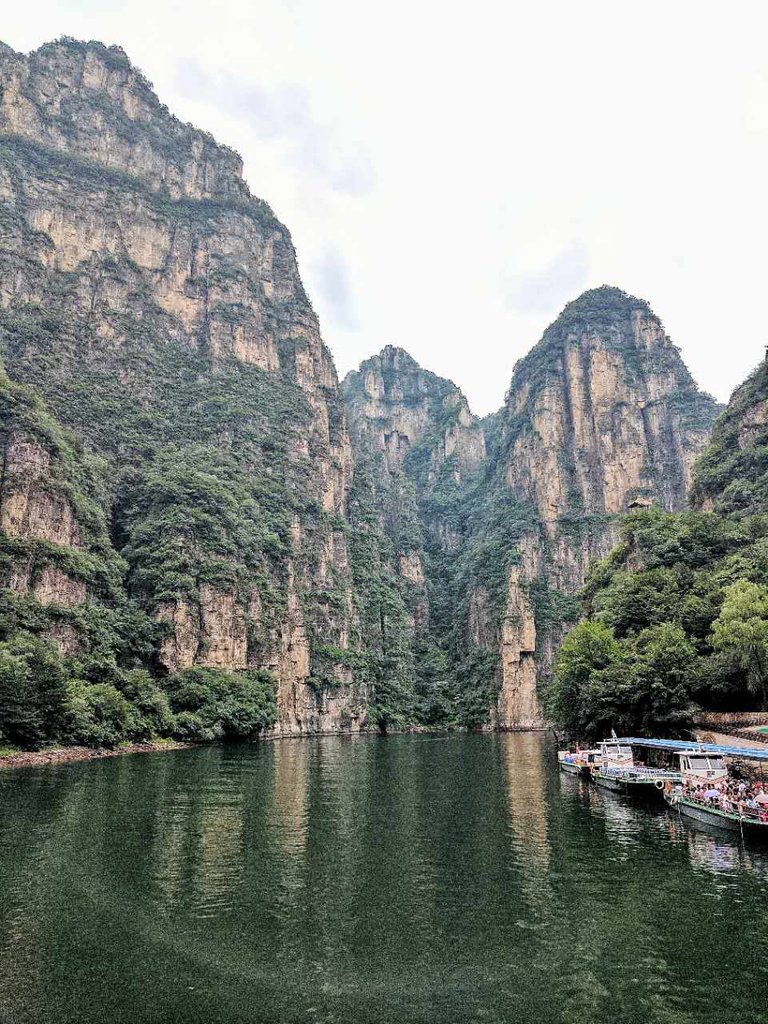 And after the boat ride, time for the chair-lift up to the hiking spot!
乘船游览后,我们跳上了缆车继续登顶。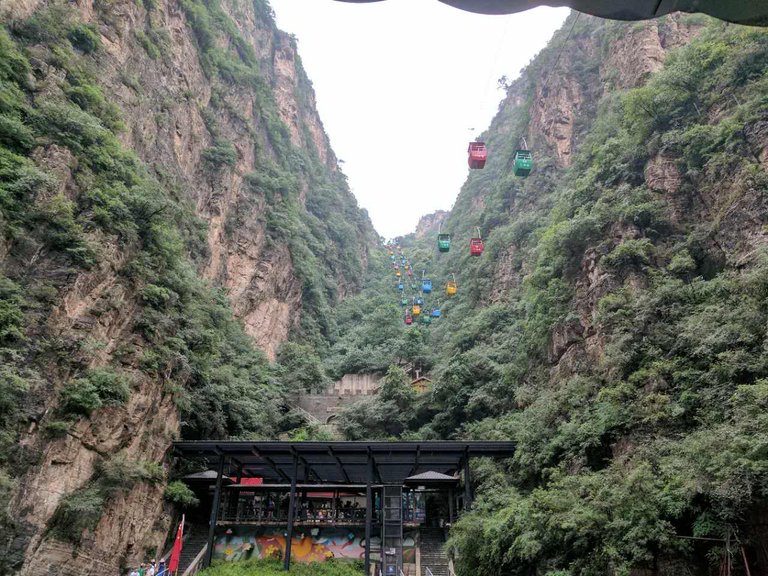 It is not terribly long of a hike, but since many of the pictures look the same (or I am saving some of the specific ones for future steemit posts) here is the picture nearing the peak, and the view from the peak. The last picture is quite large, but in my opinion it is the most spectacular...or maybe just because I want to believe the effort of the hike was worth it.
登山的路不是很长。 但是因为多数的照片都很类似(或者我想留些照片给特别的时刻)。这里发的有接近峰顶的,有登顶后一览众山的。 最后一张有点大,但是我认为是最壮观的一张, 真可谓不虚此行。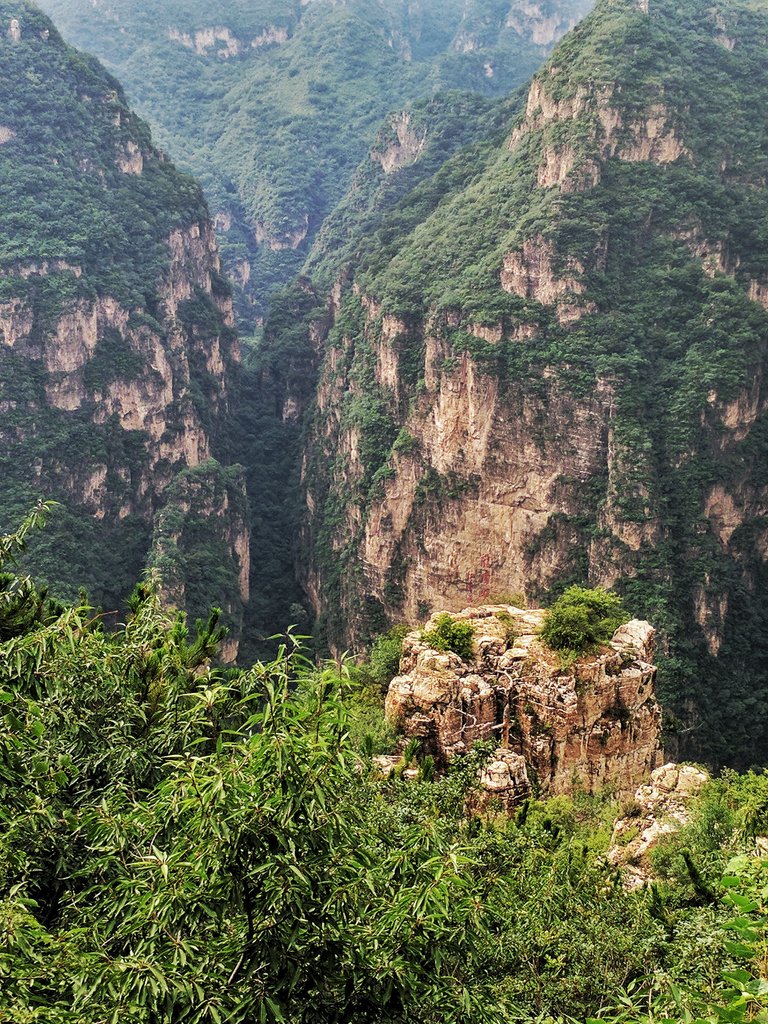 Thanks for reading!!!