Introduction :
Who doesn't like to travel in the world's? I know that everybody likes to do it. The experience of enjoying some worldly beauty is much more peaceful and pleasant. There is a chance to experience such a standing in a forest. Many of the forests in the trees, the animals surrounded by animals, are loved by many. Are very tired or disturbed with urban life? Occasionally the desire to get lost in the greens? The 2,000-year-old Redwood, the crowd of huge trees standing in the light, the small plants covered with soil in green color, losing themselves in the pine, how many names do not know the name of a tree in a forest! Know about some of the most beautiful forests in the world, from Japan to the Amazon, full of natural beauty and mystery to Amazon. Many of place have the most beautiful forests in the world's for travelling.
Below I have given a brief information of the top 9 most beautiful forests in the world's :
1. Arashiyama Bamboo Grove, Kyoto, Japan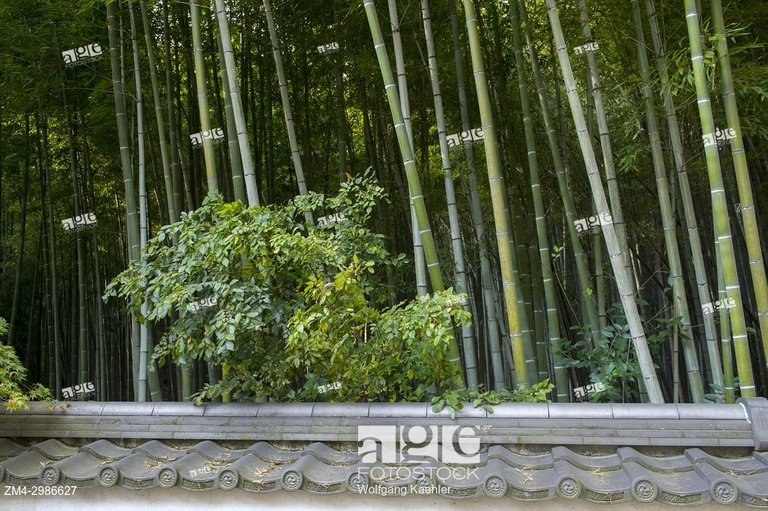 source :
Quieter broom's grove's miraculous brilliance and extraordinary beauty will not only surprise you, but it will surround your mind with the fascination. When you stand close to this amazing place, you will hear clearly the bird's wings flutter, the familiar faces of many birds, the unknown sounds of the trees, the trunk of the trees, the tangled tunes of dried leaves fall. The place will make you fascinating and amusing, as well as making a lot more poetic.
2. Great Bear Rainforest, British Columbia, Canada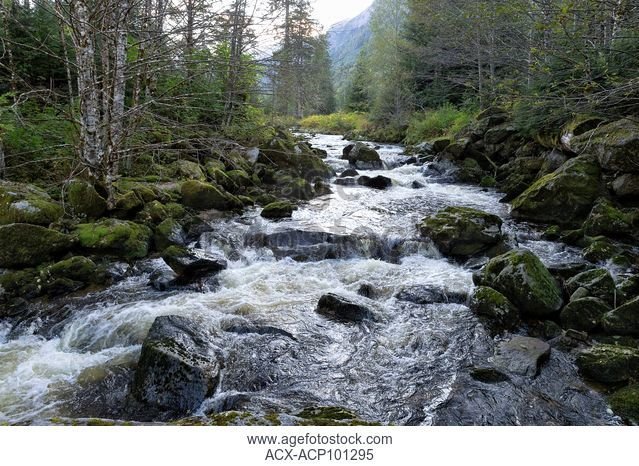 source :
This Great Bear Rainforest in British Columbia is almost the same as Ireland, and this forest habitat is home to hundreds of species of animals (including rare rare and rare species of whales). This Great Bear Rainforest is one of the most biodiversity spots in the world. Apart from the forest, along with numerous inlet, amazing waterfalls, massive cedar and 4,000 ft mound, along with numerous natural beauty, the place is very charming.
3. Amazon Rainforest, Brazil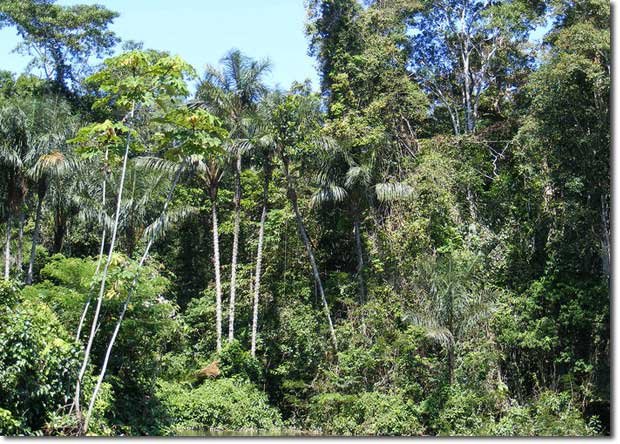 source :
This Amazon is surrounded by about 40 percent of South America. Amazon is the world's largest rainforest. This place is home to more than 40,000 species of plants and about 1,300 species of birds. The place will surprise you very quickly.
Drawn huge rivers have spread across this forest. Hundreds of thousands of species of trees will be lost in the crowd easily. It will also surprise the huge biodiversity of the region. The beauty of this forest can be enjoyed on foot or on the river.
4. Dragon's Blood Forest, Socotra, Yemen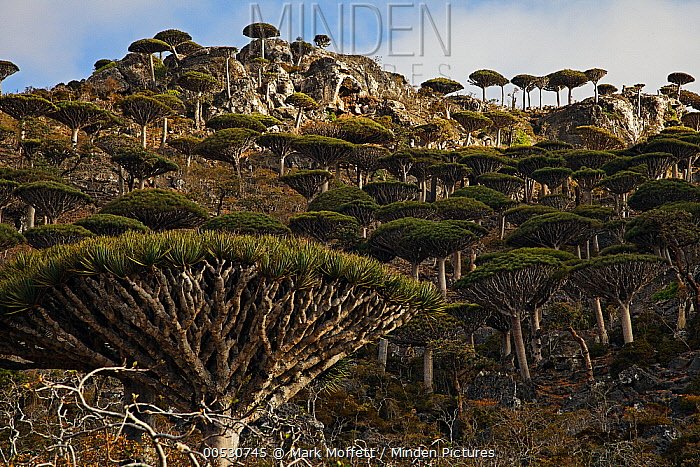 source :
Socotra, about 220 miles away from the mainland of Yemen. You may think that you are going to a planet far away from the planet. The beauty here is very different from other places. You will be forced to wonder about the scenes from here. There is a lot of dragon trees and red light coming on the sesabe will greatly increase your surprise and surprise.
5. Hampton Redwood National Park, California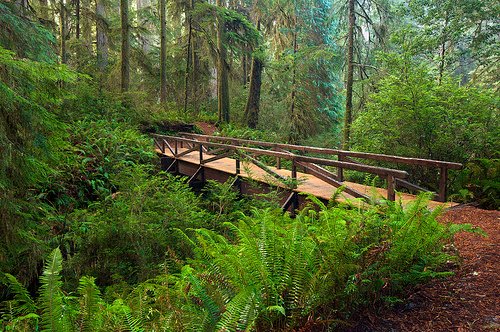 source :
Forest means many people love it. Besides, California has its own distinct beauty. Hampton Redwood National Park is a great place to visit. Do not realize yourself in the red-rush crowd, it will be a matter of great surprise for you to stand in front of a natural tree of 300 feet (300 feet) long ago. The forest is full of such monster-shaped trees.
6. Valle de Coco, Quindio, Colombia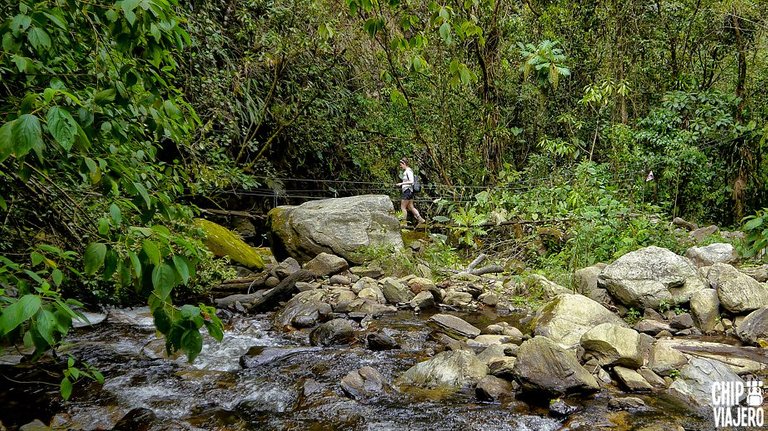 source :
If you want to find the highest palm trees in the world, then you have the Valley de Coco. Outside this place in Colombia, you do not have to think about a different place. You will incredibly accept this place as your desired destination. These nicely standing trees in the Coco Valley of Colombia are surrounded by fogy surroundings surrounded by greenery. This forest is standing with the beauty of the green hills and shiny mountains, with a lot more surprising beauty.
7. Crooked Forest, Gryfino, Poland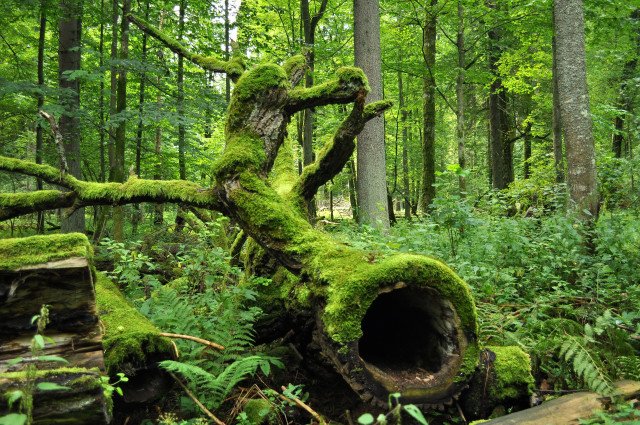 source :
This place of pine trees in Poland looks like a sai-fi film, because the size of the trees here is actually surrounded by mysteries.According to the most popular theory, forest workers planted these trees in a very skillful and special way in the 1930s, to provide naturally curved wood for their furniture. However, according to some, this strange bending shape of the tree is due to a strong strong storm or gravitational pull.
8. Otzarreta Forest, Basque Country, Spain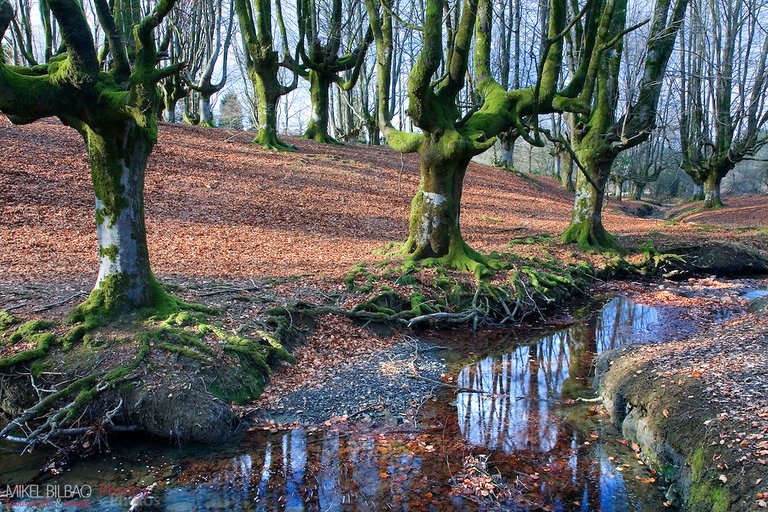 source :
The Gorbayya Natural Park of the Basque Country is a protected area, where you can see the mountainous scenes, the opportunity to walk on foot, see the wonderful waterfalls and some wonderful caves. It is a perfect forest that attracts the mind of many photographers with beautiful plum and chic trees on its surface.
9. Monteverde Cloud Forest Reserve Forest in Costa Rica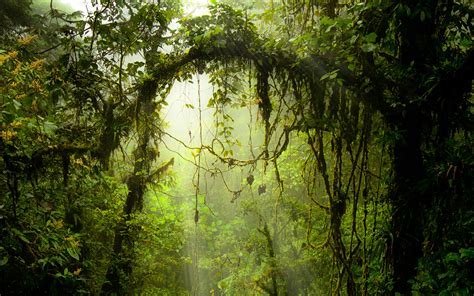 source :
This is a beautiful forest. Traveling in this place will keep a great feeling for you. Costa Rica is a name very famous for its biodiversity. To verify the truth, you have to go visit this forest. There will be many reptilian animals, numerous species of birds and many golden frogs here. Along with this, the world's most diverse (more than 500 known species) roses spread around 26,000 acres of land.
Conclusion :
If you want to travel anywhere, I'll suggest you that you'll travel these foresets. Because these forests are really nice and fantastic for travelling in the world's. I hope that you'd enough information these forests. And also you are always with me for more information of anything to travel in any place. I promise, I'll help you. So, you always follow me and give upvote my post.