Iceland is beautiful. No wonder that the number of tourists visiting this part of the world is growing exponentially every year. Living here for several months and having contact with tourists every day at work, meeting them everywhere during my free time while exploring the island, I really started to crave to escape from them for a bit. Without any superiority - after all, I was attracted here by this unique, harsh and varied nature too and I am a guest here as well. However, I really wanted to experience Iceland as wild, isolated, without all this tourist infrastructure at least once. And I succeeded. Get to know the remotest corner of Iceland - Hornstrandir!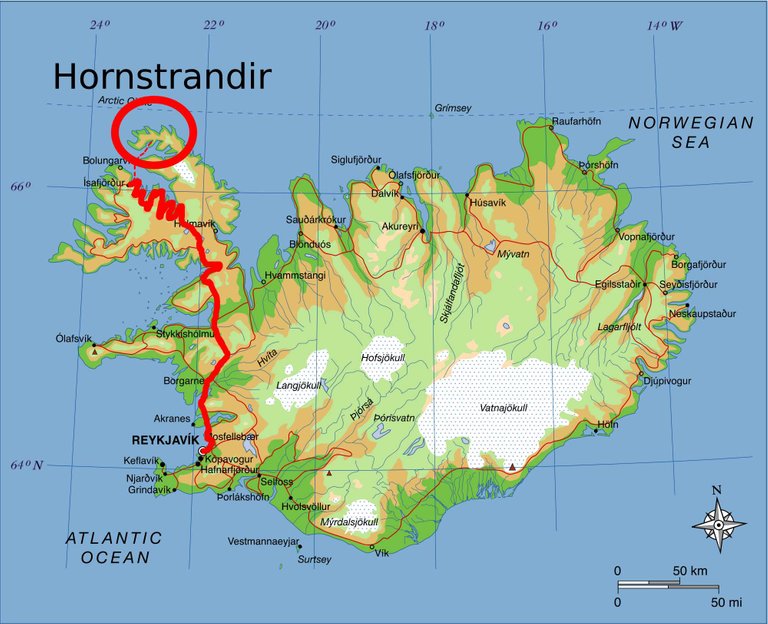 Hornstrandir is a nature reserve located on the peninsula of the same name, which is located in the Westfjord region. The area of the reserve is almost 600 km² and is completely uninhabited. The last inhabitants left this place in the 1950s. There is not one car road there. On the whole peninsula there are only a dozen or so buildings, most of which belong to the rangers of the reserve, and a few to families who lived here in the previous century and now use them as holiday cottages.
Hornstrandir is not an easy and cheap place to get to. To get to the peninsula by land you have to walk through the mountains, which in itself takes several days. In July and August you can take a boat there from Ísafjörður, the largest city in the region, which is located several dozen kilometres south of the reserve. At other seasons the weather is too unfavorable to visit the region. Boats should be booked in advance and thoughtful, as you will not find mobile network or internet service there, and the only way back is the boats arranged for a specific hour. For this reason it is necessary to inform the local authorities or travel agency from which you're taking a boat about the plan of your stay at Hornstrandir, so that they know where to look for you in case you do not come to the agreed pick-up point. The cost of a one-way course is about 10,000 ISK which is about $100.
I set off extremely late - it was already long after 6 PM when I got on the city bus, which was to take me to Mosfellsbær outside of Reykjavík, from where I was about to start hitchhiking north. In front of me was about 450km of travel, but my boat was to sail off at 5 PM the next day. The plan for this evening was to get as far north as possible, to get to Ísafjörður the next day, eat something before the boat trip and perhaps see something in the city. After a 40-minute bus ride and reaching a suitable spot for catching cars, I suddenly realized that... I didn't take my SD card for the camera. It was a bitter pill to swallow. It took me more than an hour to return home and get back at the exit. As a result, I started to hitchhike northwards at... about 9 PM.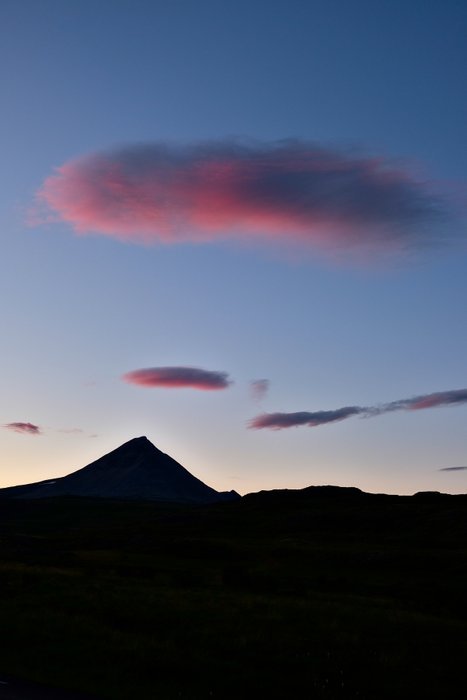 An Icelandic family took me to Borgarnes, 70km away from Reykjavík. Then I had to walk through the whole city to its exit so that there was any point in hitchhiking that late. It was light all the time, as there are virtually no night in Iceland at this time of the year, but psychologically it is still night and the traffic is much smaller. After midnight a young mother with a child stopped, who turned out to be a young doctor. I drove 40km with her and it's a pity that only that much, because I enjoyed talking to her very much. We spoke a bit about medicine, a bit about psychology and about science in general. She left me by the road, which bounces off the main, one leading straight to the western fjords. Car traffic did not exist at that hour, so the only sensible choice was sleep. This one came quickly and easily in such an idyllic area.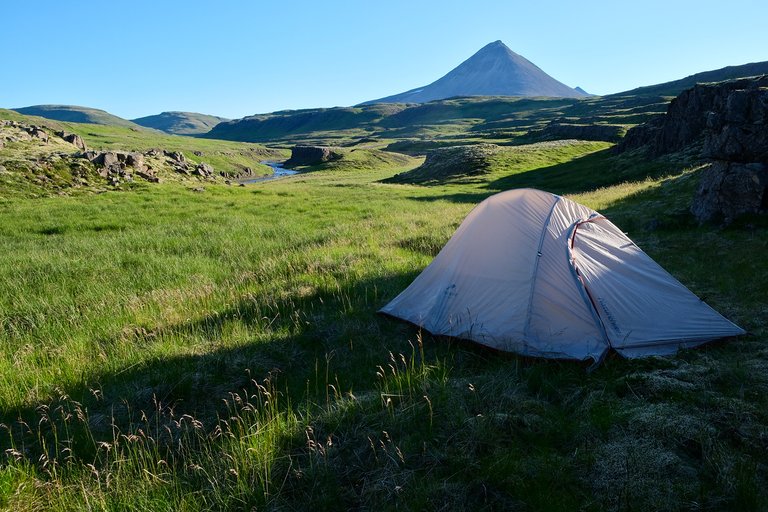 Early in the morning, as soon as I heard the first vehicles on the road I was going to follow, I went out of the tent, ate something in a hurry and stood by the road. That day I got to know really interesting drivers. In the first car I met an Africaner and a Lithuanian. The first one has lived in Iceland since the 1990s and told me a bit about the difficult political situation in South Africa. After them I was taken away by a black lorry driver. A Portuguese who spoke perfectly American accent and literally radiated with a positive attitude towards the world. His parents come from the United States, he grew up in Portugal, but has been living in Iceland for several decades. It was really fun to ride with him. I found out how life on the island in the 1970s looked like and how Icelanders cannot believe their ears and eyes when he speaks clean, fluent Icelandic.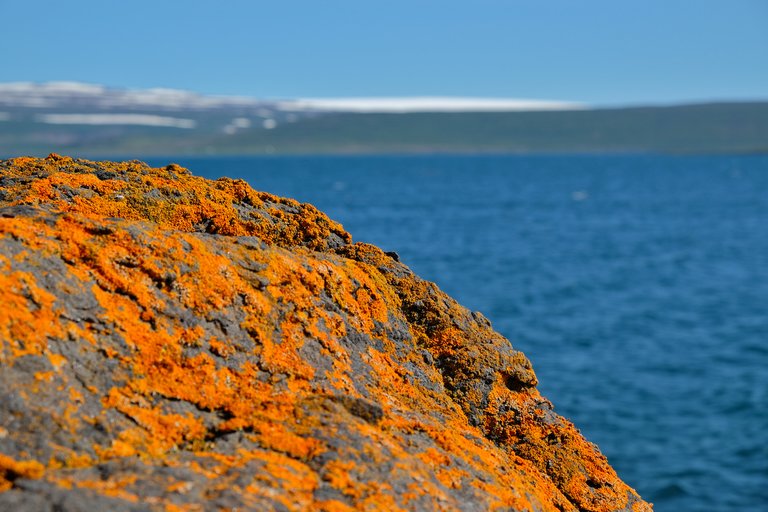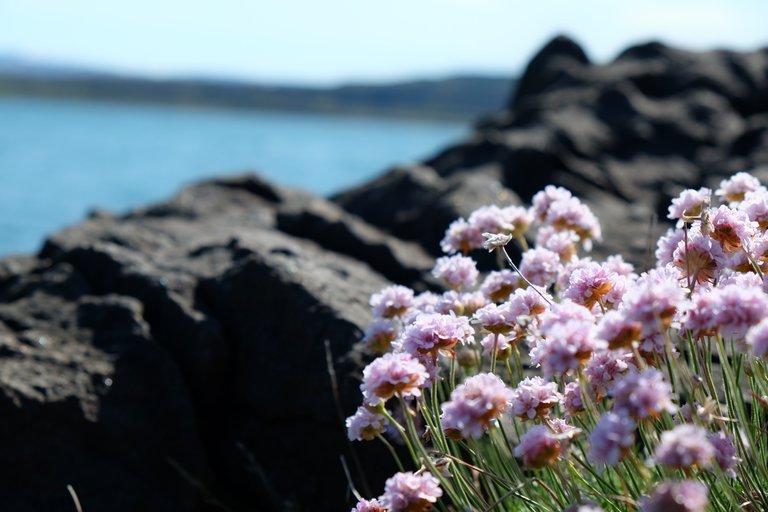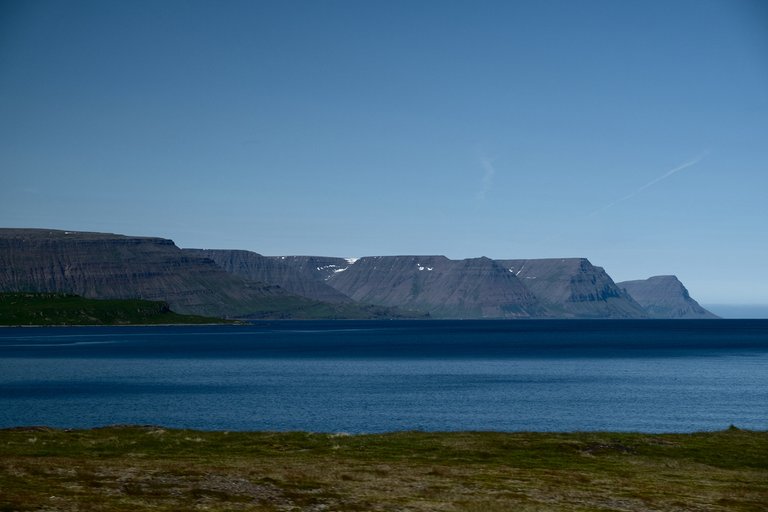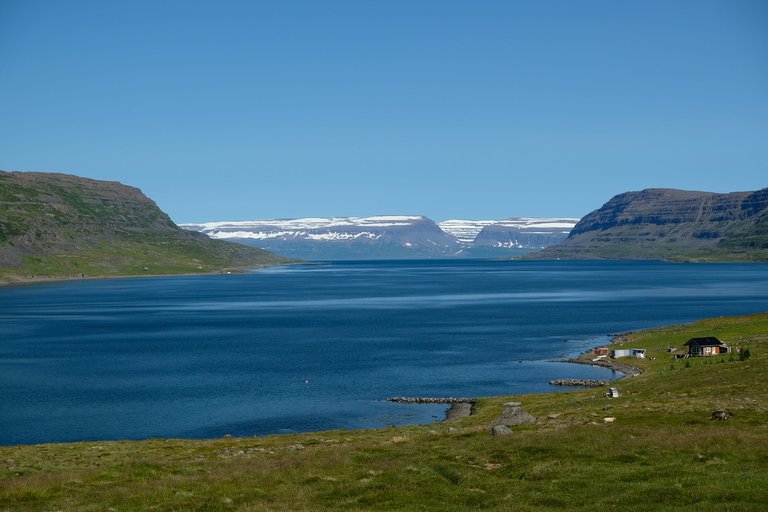 Another one was Darren, an American. He was in Iceland only for 3 days or so. A friend recommended Westfjords to him and he made a very good choice going there and resigning from the besieged places around the capital. Darren had a marked place on the map, which I would certainly miss. Litlibær (literally - "a small farm") is a tiny house right next to the road. It is furnished in the old, traditional Icelandic style, so that you can see how the life of an average Icelander in the nineteenth century looked like. Apparently, it was inhabited by up to 15 people at a time, which was hard for us to believe when we entered the rooms and stairs of the house hunching all the time.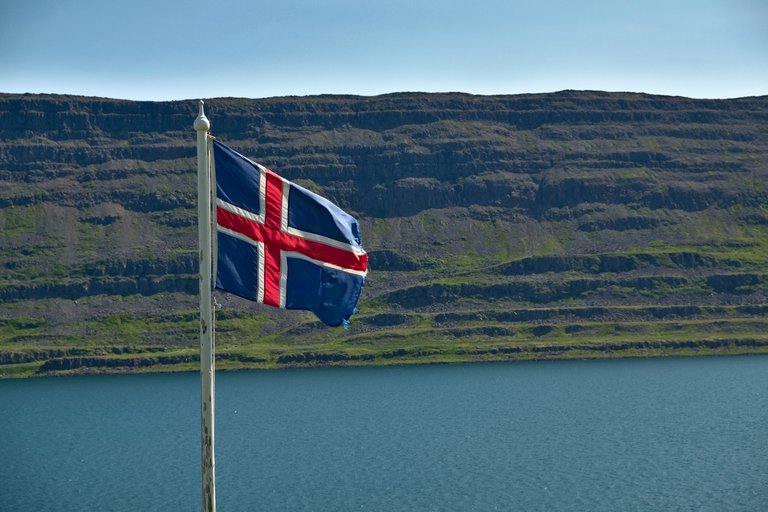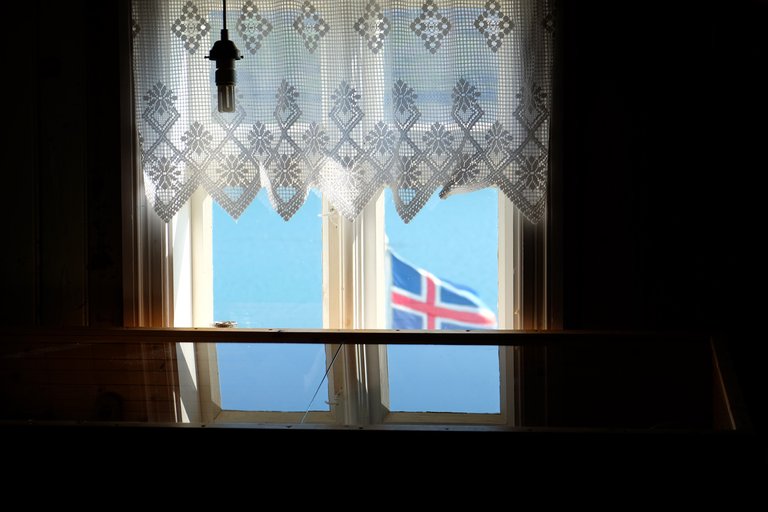 Litlibær is famous for its waffles and homemade jams. However, what stole my heart the most was the coffee. We got a whole thermos of coffee along with the waffles and it was the best coffee I've tasted for a long time, certainly the best coffee I had this year. I don't know what kind of coffee it was and how it was prepared, but I drank almost the whole thermos - it was such a delicious drink. If I'll be in that area anytime, I must not forget to ask for details of it!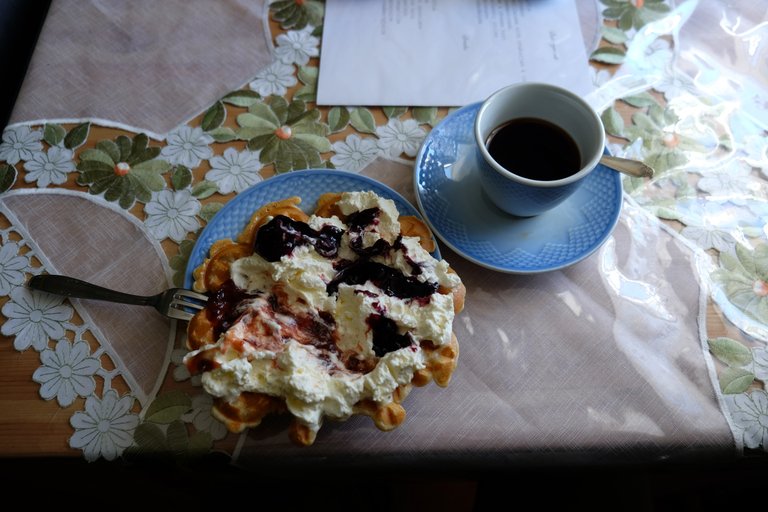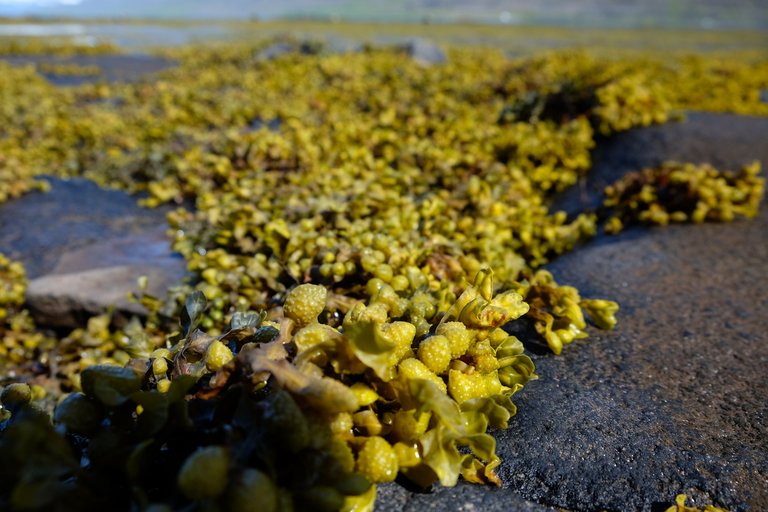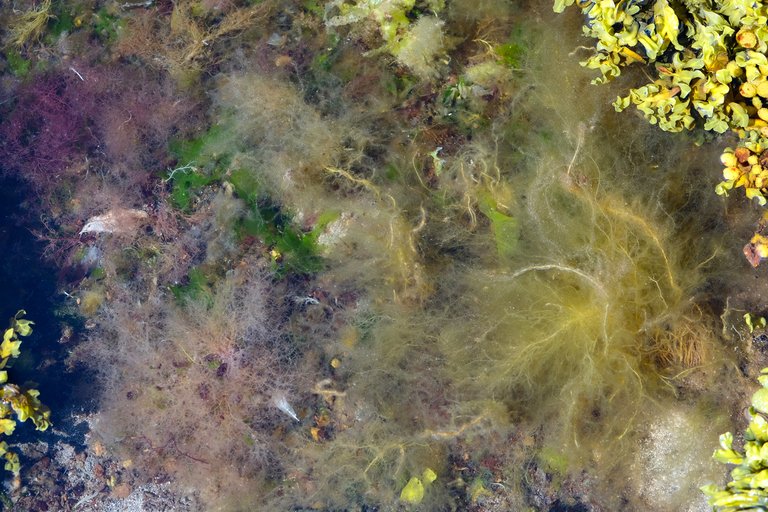 Not far from the farm is a place where you can see seals from quite a short distance. It seems to me that this was the first time I saw these creatures! Jumping on the coastal stones I fell into the water with one leg and soaked the whole leg and shoe, but that's nothing.It was worth seeing the seals in the natural environment.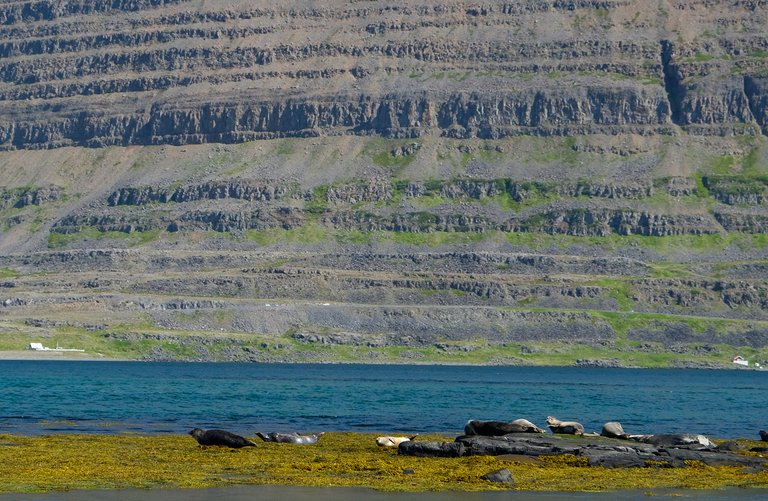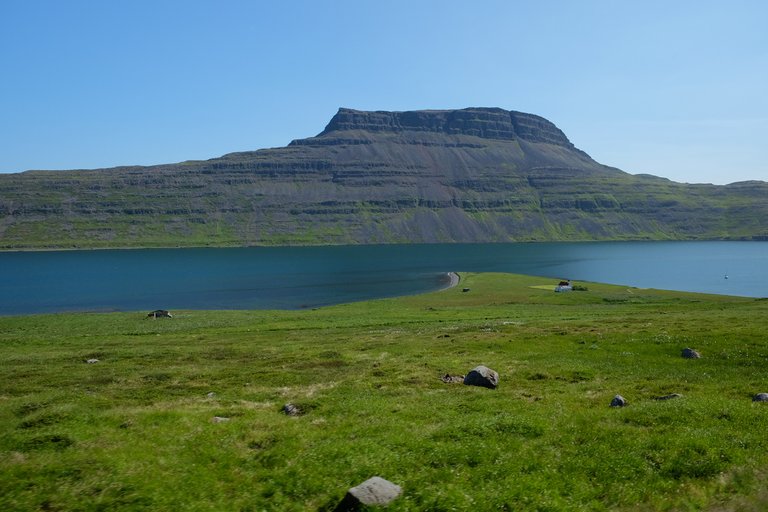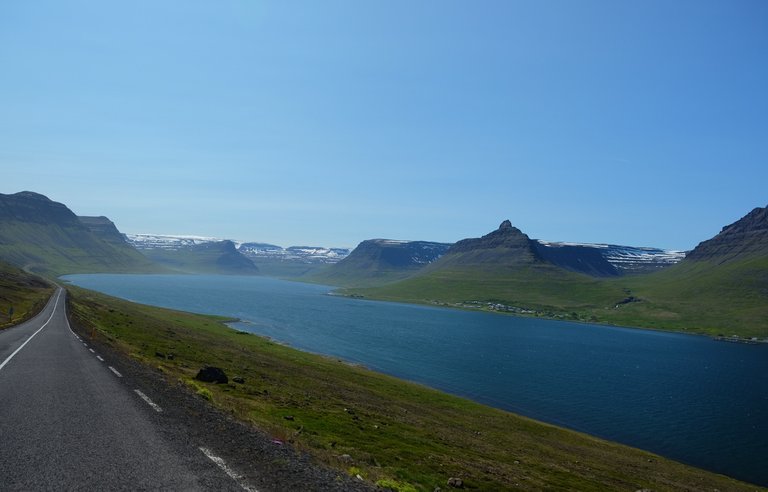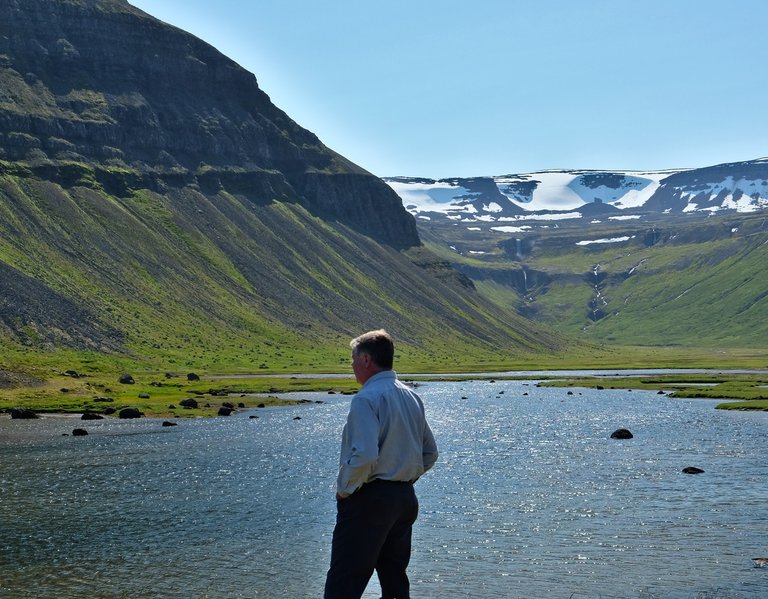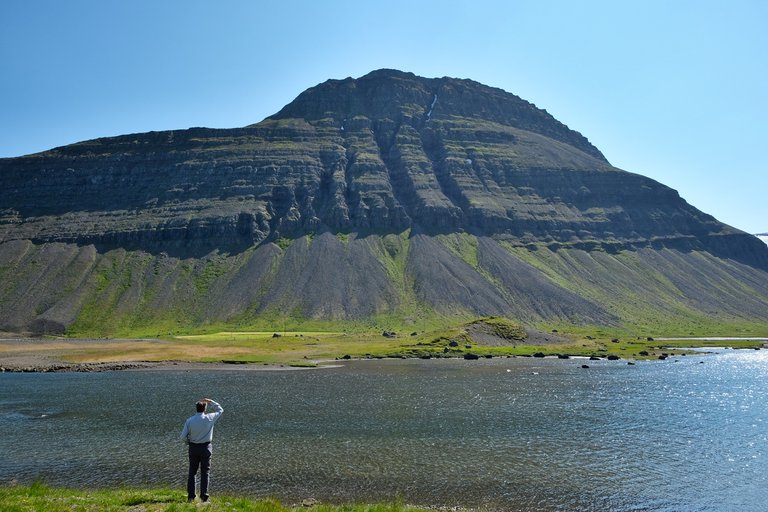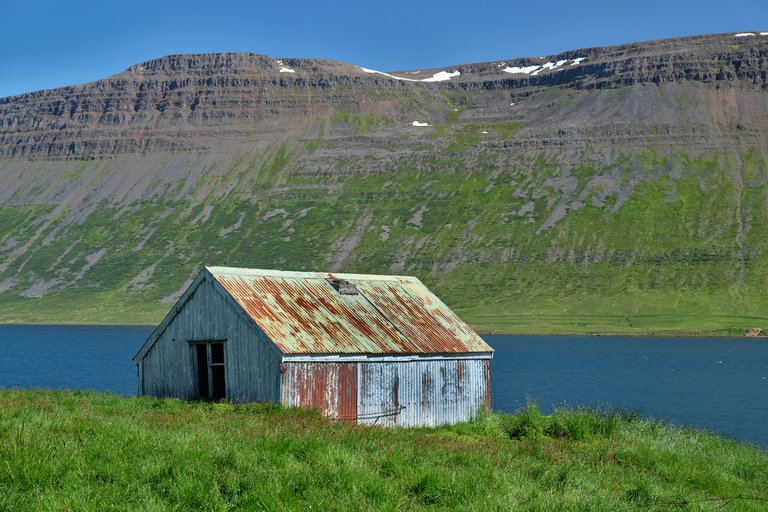 20km from Ísafjörður I said goodbye to Darren, who set off from here on a trail to reach one of the waterfalls. It was quite early, around 2 PM, I had about 2.5 - 3 hours to go. Hitchhiking then. One car drove through. Searching for the next car, but nothing is coming. As I had a view of the whole fjord, I saw cars approaching on the other side of the fjord. And I could clearly see that the car traffic here... is in a homeopathic dose. After about an hour and maybe three cars that had passed, I started to worry that I wouldn't see too much Ísafjörður... I was constantly staring at the opposite end of the fjord, trying to magically evoke these small colourful dots, which about 10 minutes later materialized in form of cars passing me by.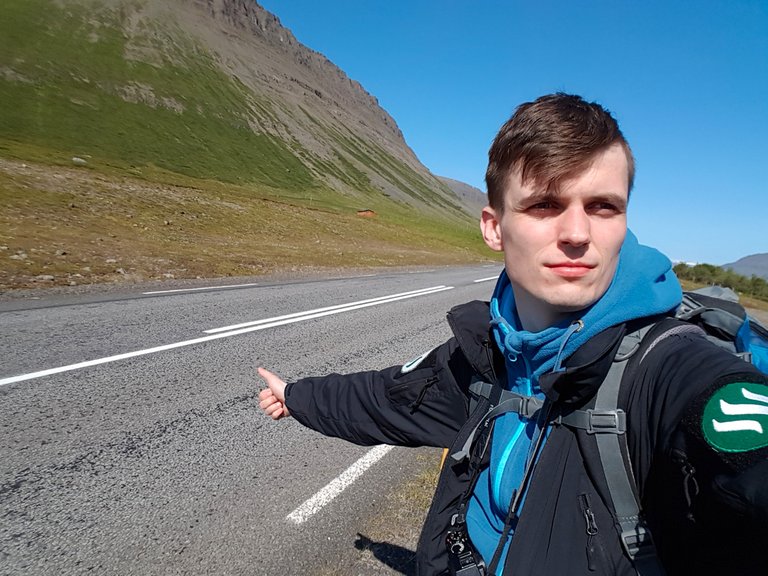 The situation became dramatic when, after 2 hours, I realized that there was a high chance that I would be late for the boat and that my trip would be ruined. It's only 20km away! Damn, how I hate to hitchhike having a deadline, a date, restricted time! I had to proceed to quite radical ways of hitchhiking, such as waving hands over my head or putting them as I was about to pray for them to stop... The level of cortisol in my body was accelerating to higher and higher levels with every minute. Finally, a camper saved me. The camper of old Icelanders. I thanked them as much as I could. I arrived at the boat 20 minutes before departure.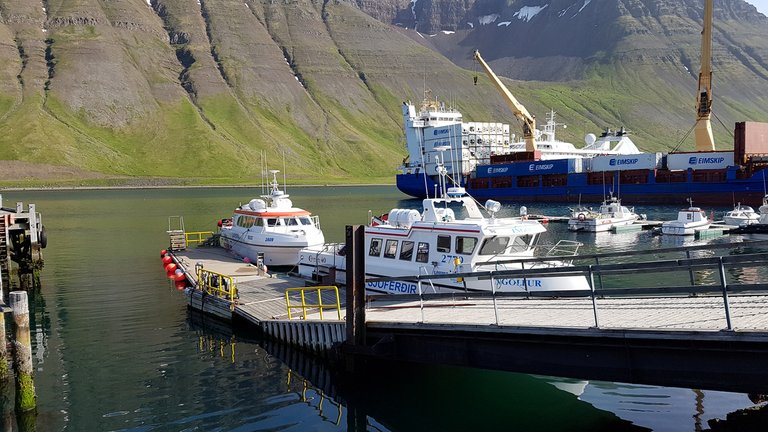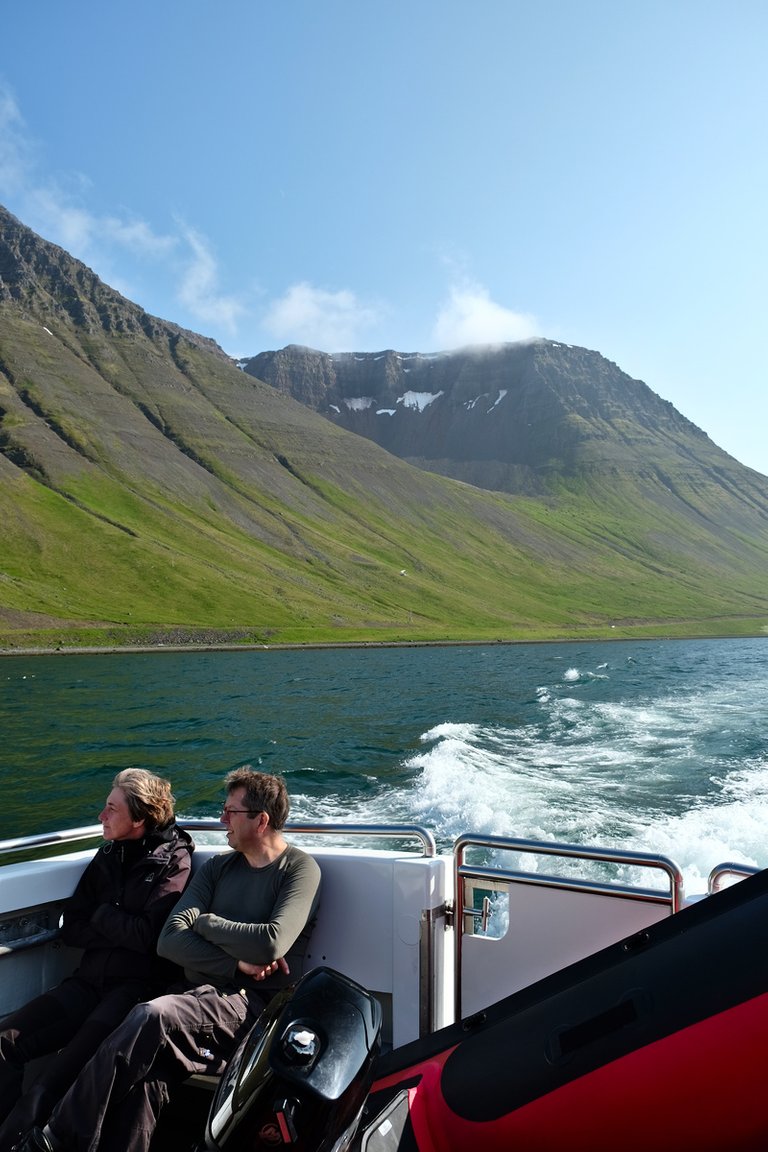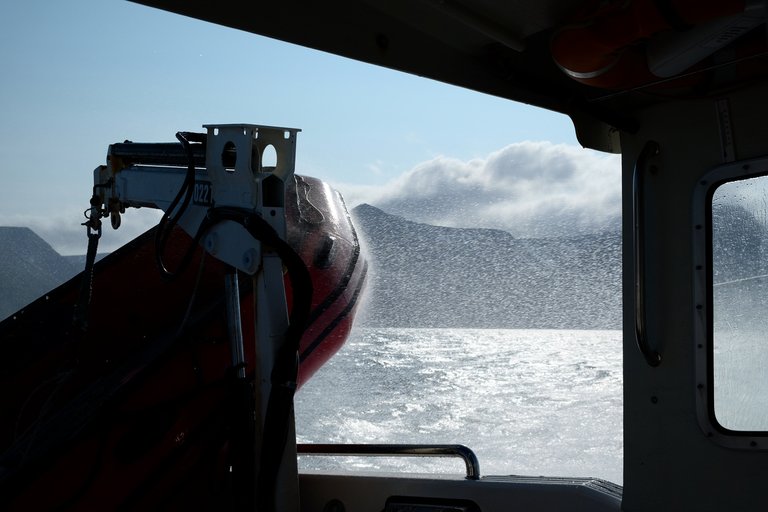 We sailed for over an hour. Apart from me, the only passengers were four-person Dutch family. In the stereotype that all mountain and hiking activities are more popular among Europeans than Americans must be true in some part. Besides, the boat was empty and I was slowly beginning to feel that I was really going to a place isolated from civilization. Excitement was on the rise. The dutch family shared with me a toilet paper, which was another (and very necessary) thing that I didn't pack. Could be worse, I'm glad I did not forget about my tent.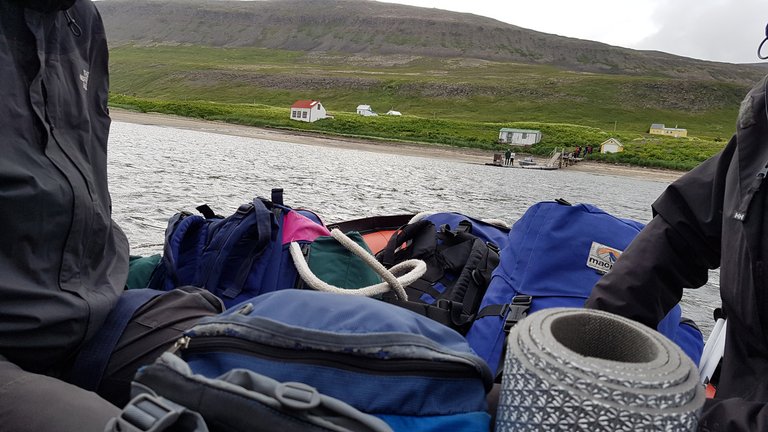 When we finally reached Hesteyri, we moved to a rib ponton, with which we docked to the deck. A few people were waiting there, who were just about to return to civilization. Hesteyri used to be a village, now it serves as a base for the reserve rangers. The ranger greeted us warmly and began to share the basic principles of behavior and safety during our stay at Hornstrandir, the place where I had to spend the next five days. She taught us about the rescue booths that are marked on the map, the expected weather conditions and asked if we had enough food and equipment prepared for our stay there. The family walked away, apparently, to put up their tents, but I did not intend to spend the night in this place. There was a path in front of me, which I took up as soon as possible.
To be continued...