Hi there steemians, how are you doing today?
Last night my partner @ivantorres saw "CGY Dog Cuddle Cafe" on his FB page and noticed that they will open for business today. I was so excited to hear the news. Our dog Mj does not have enough experience socially with other dogs so we both decided to take Mj there since it is their opening day. I woke up very early and gave Mj a bath. @ivantorres drove us straight to the place since the location is familiar to him. When we arrived there we saw different breeds of huge dogs inside cages and the little dogs were placed at the cuddle space provided for their guests. My partner paid 70 pesos per head, 1.37 $ each person for 1hr. This place caters to people that want to cuddle with dogs. They can bring their own dog or go there without their dog just to cuddle with the establishments dogs and guests dogs. They allow guest dogs to mingle with each other and the establishment dogs in a fenced in area. The guests enter the area as well.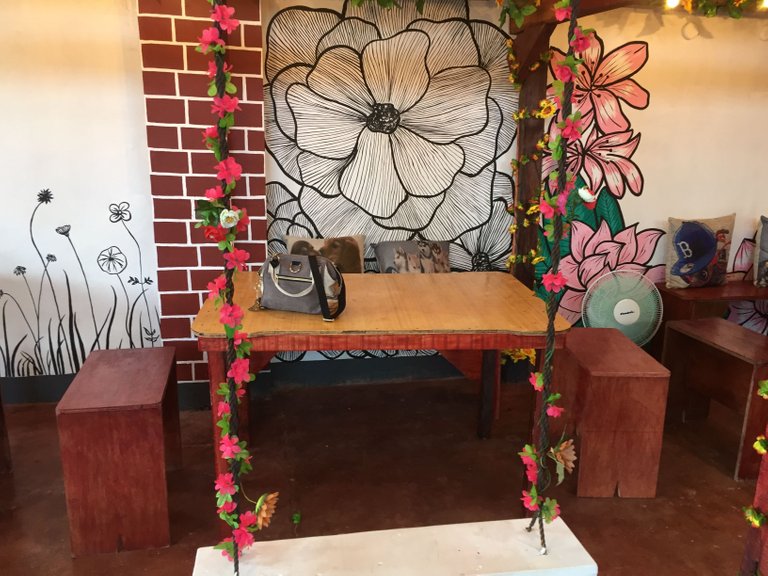 While waiting I tried their wooden swing decorated with colourful flowers. Those tables are provided for guests to relax and unwind while having some sweet snacks like cake, cup cakes and cookies. For refreshments they only had bottled water and soda. By the way, CGY Dog Cuddle Cafe provided their guests slippers while inside their premises. Guests should leave their shoes or slippers at the rack provided outside the entrance.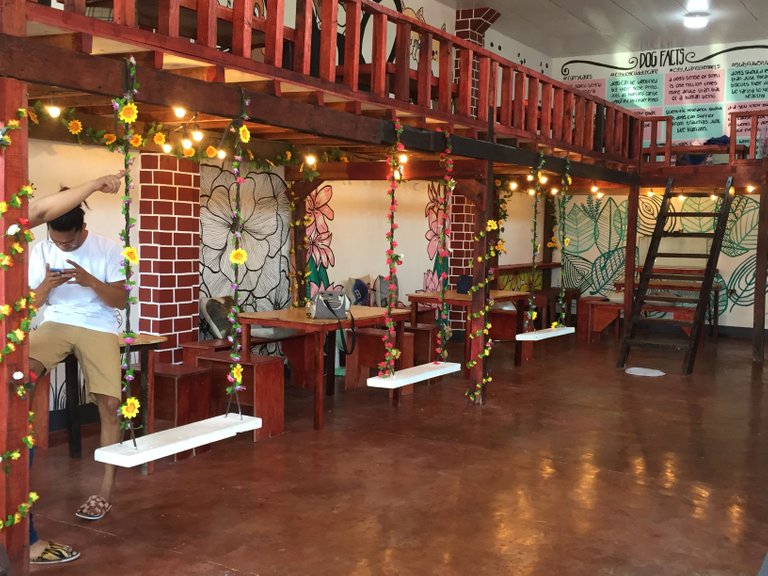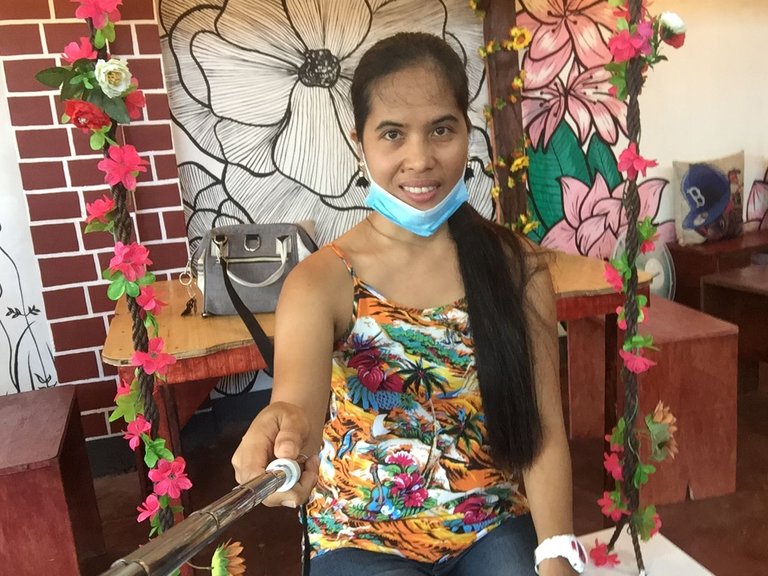 This place is perfect for people who just want to pet and cuddle with the dogs. For dog lovers who don't have dogs because they busy at work this is the perfect place for you. Different dogs are Inside a fenced in area playing and cuddling and are fun to watch. For those who have dogs like us you are very much welcome to bring and socialise it with the other dogs, just make sure to bring your dogs' medical card.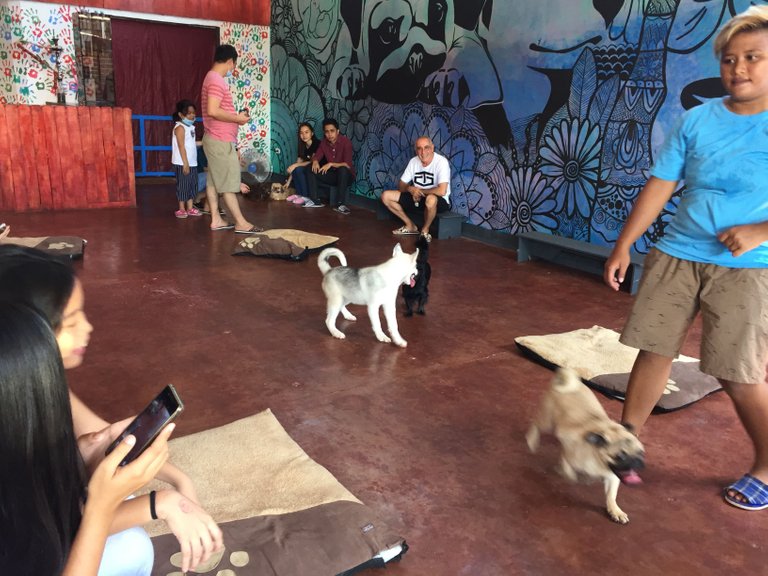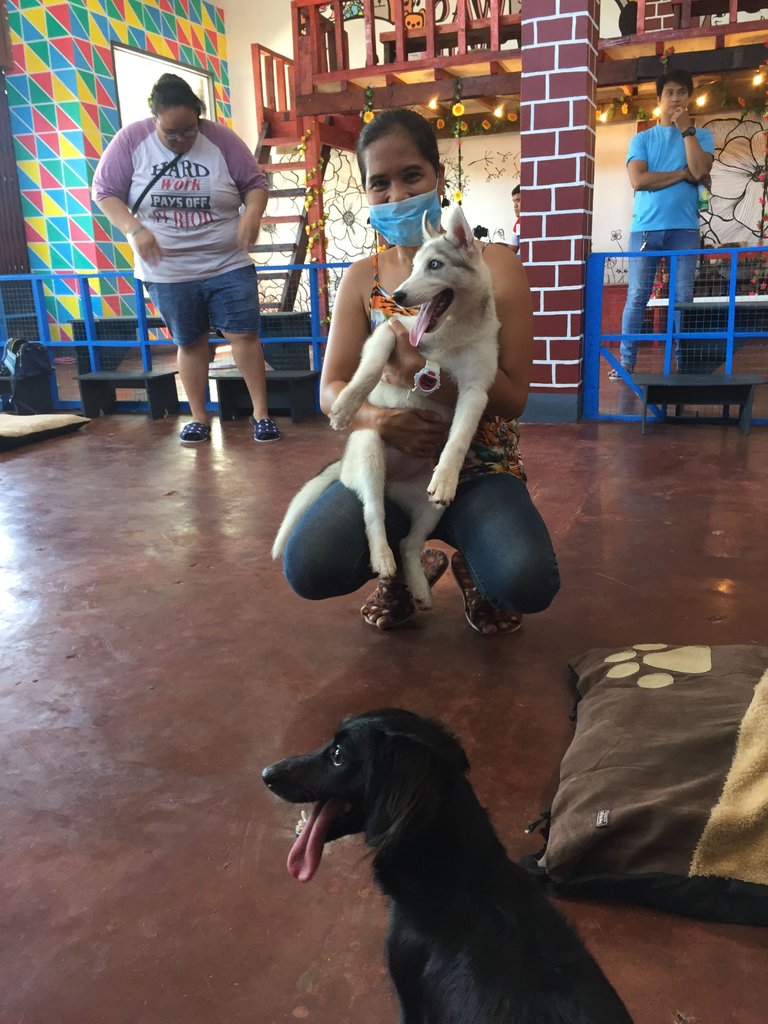 Actually we are the only guest who brought our own dog that day. Mj felt strange to see many different dogs. All the other guests just wanted to cuddle and take pictures with them. At first Mj was very scared and escaped from the room but eventually she gave up and calmed down. Mj was a little scared when they sniffed her.... I noticed that mj trusts humans more than other dogs. She mingled easier with other people. We will continue to bring her to help with her fear of other dogs. She usually only encounters strays when we walk her. It was a great experience for all of us.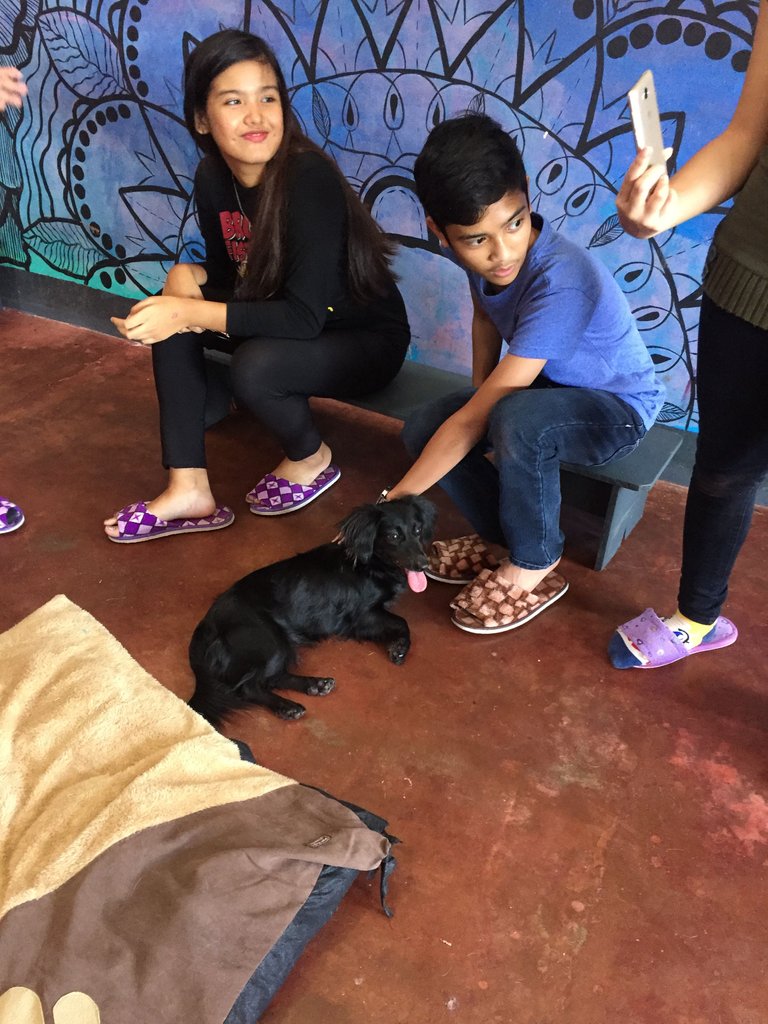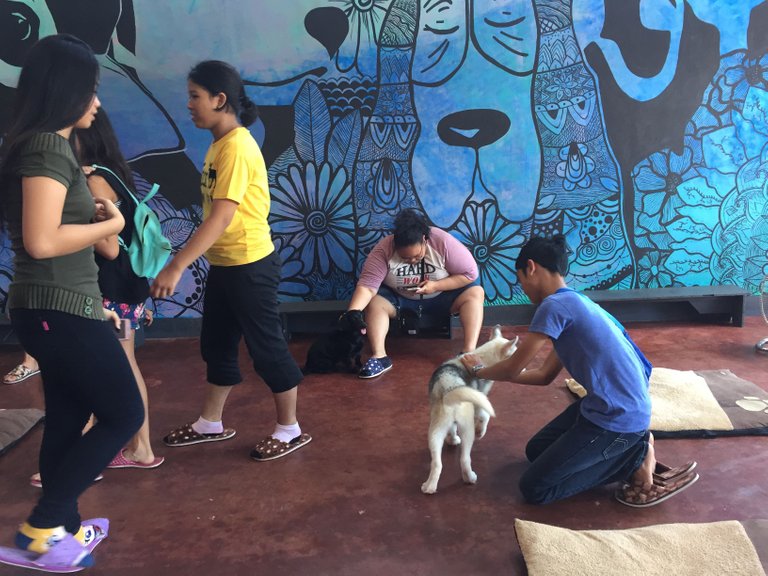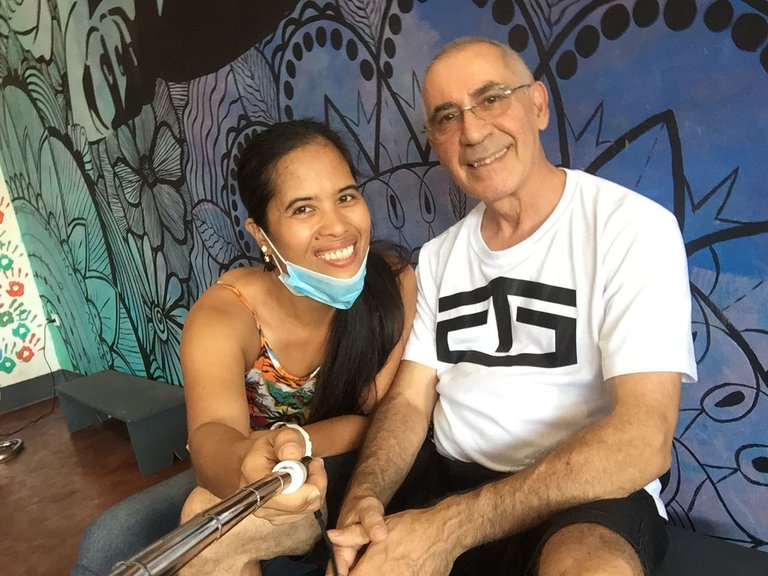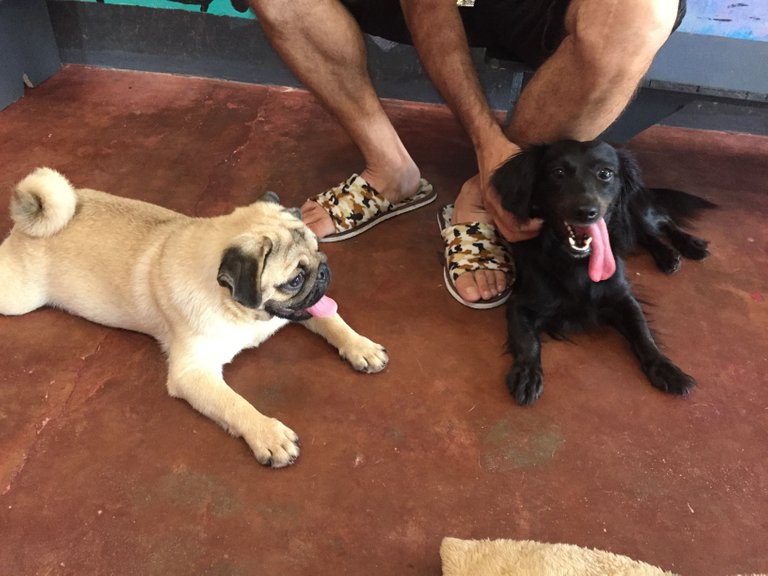 Mj was really surprised and shocked for the first time socialising with other well kept dogs. She tried to hide but no place to go. But we're able to calm here down and let her relax for a moment. She will understand in time that they just want to play with her. She is still learning to greet other dogs peacefully. She doesn't bite but doesn't appear to trust all the other dogs yet especially the more aggressive ones. She learned a lot today.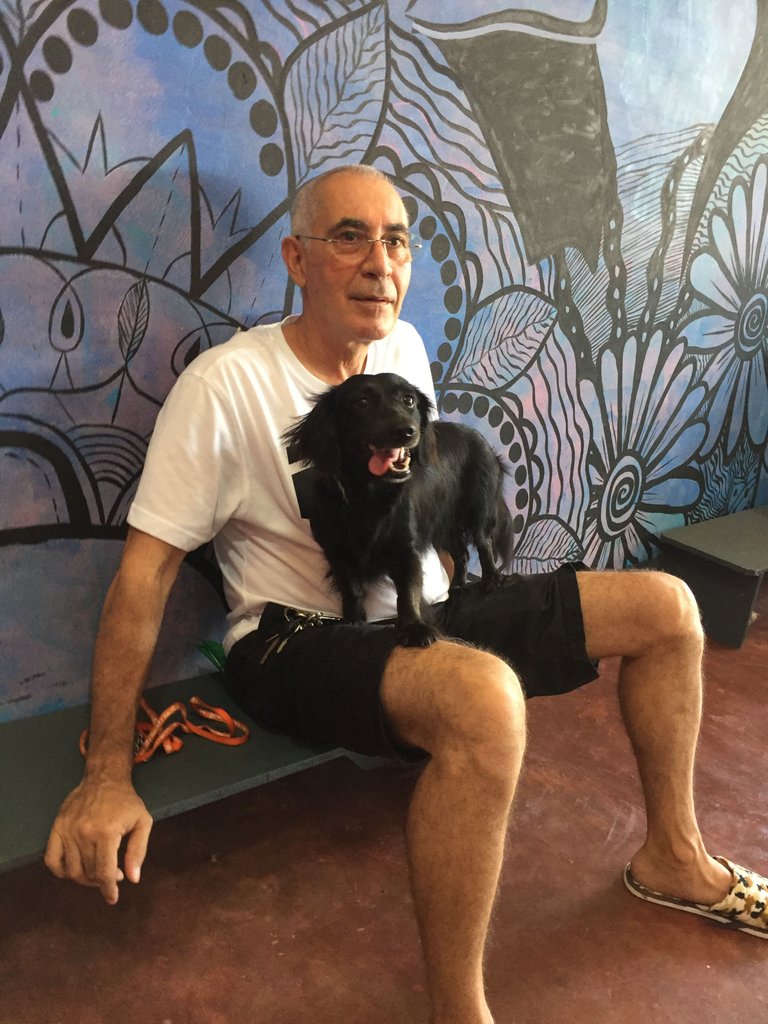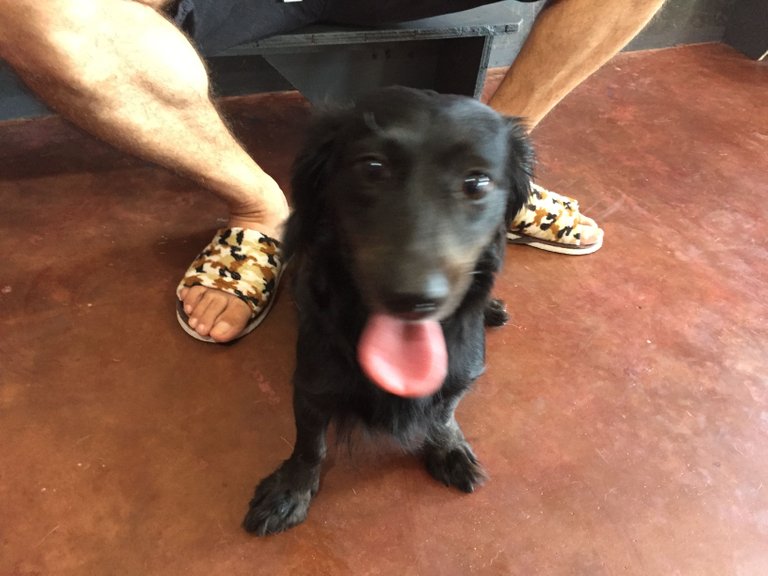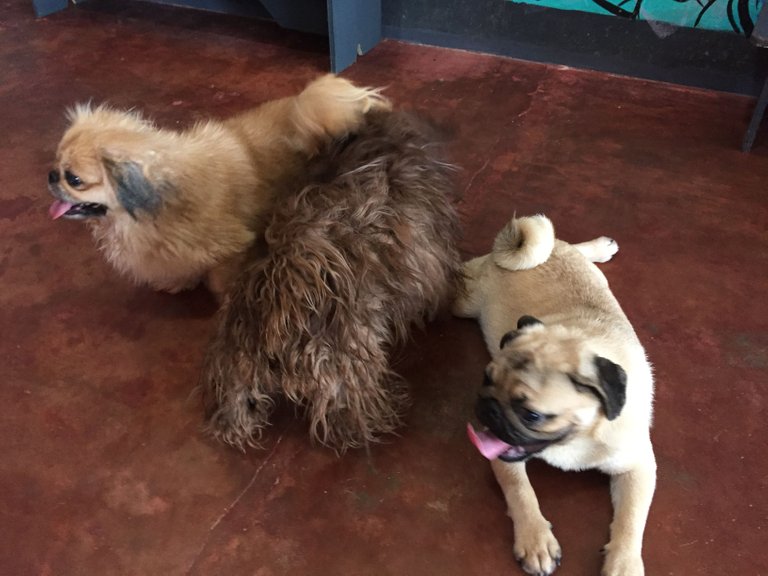 Before our 1 hr. ended I went to their upper deck where there are tables set up and you can just sit on the wooden floor. Most guests staying in the area are teenagers bonding with their friends.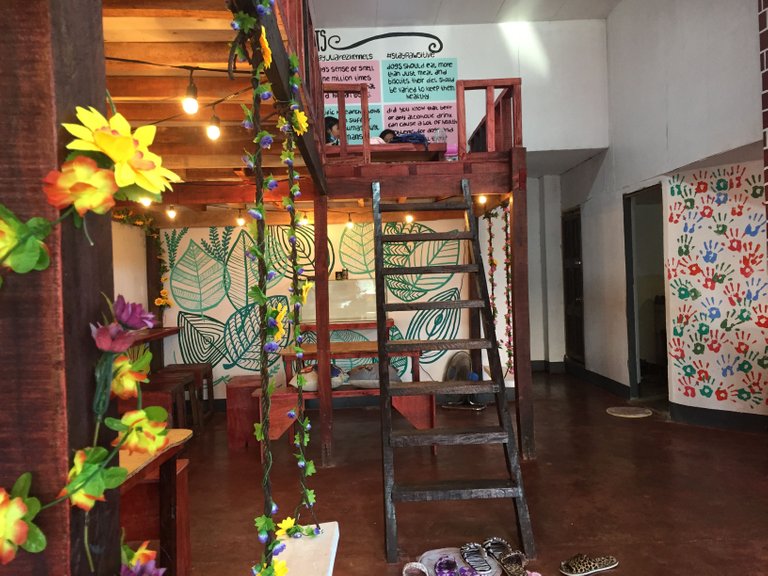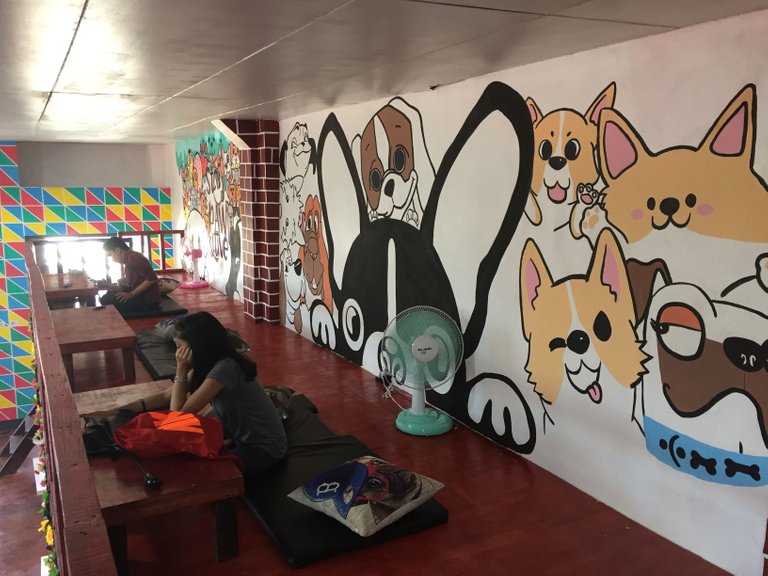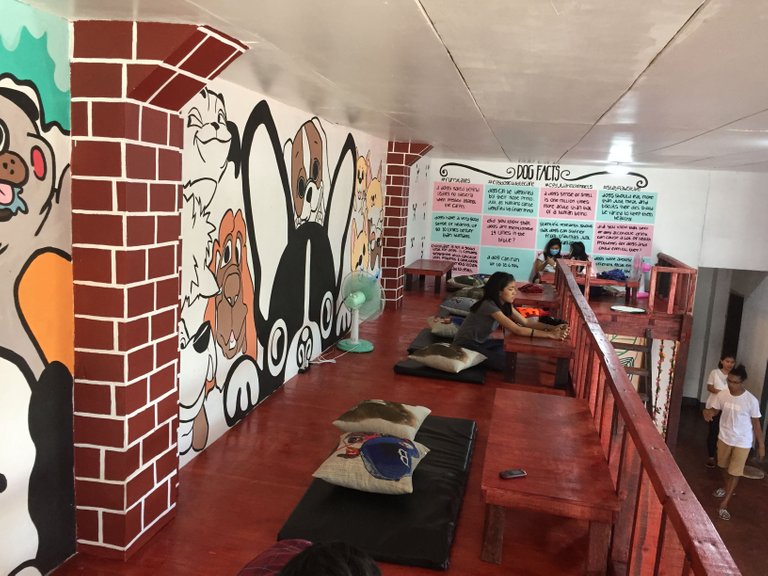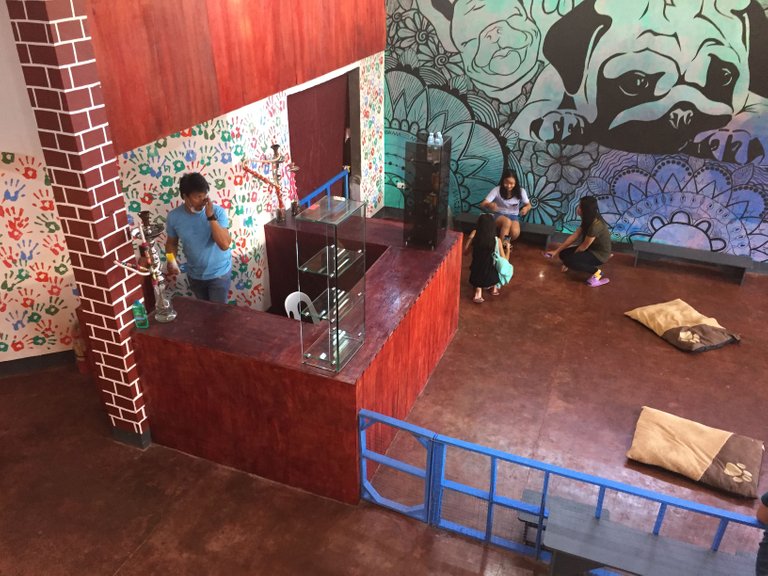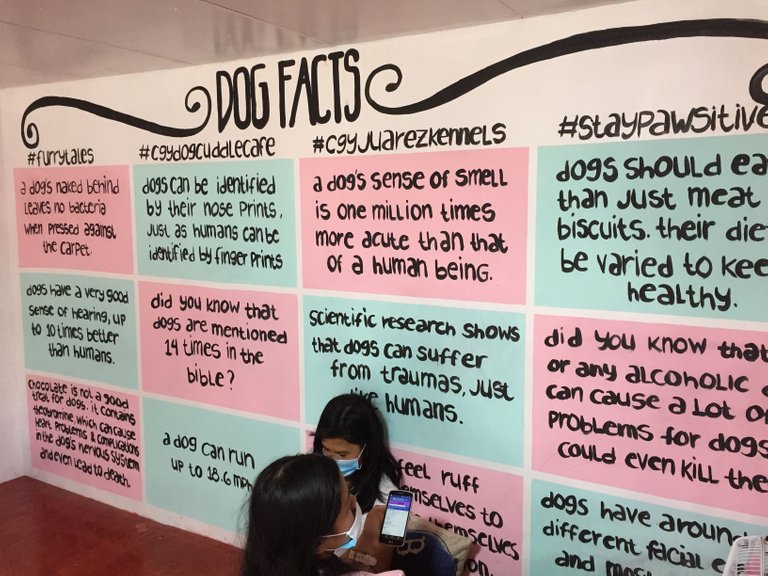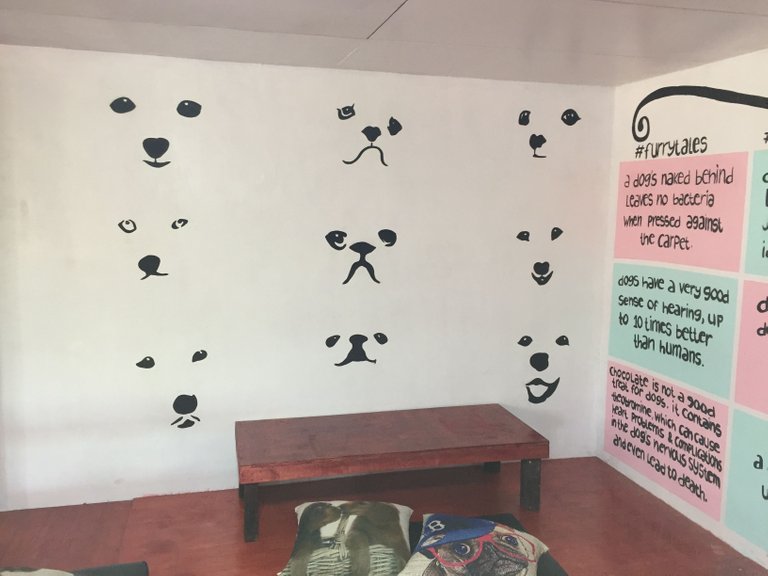 So that was our 1 hr. stay at CGY Dog Cuddle Cafe. Hopefully next time Mj will be a little more friendly and not scared to play with the other dogs . That's all for now steemians. Have a great day/night.