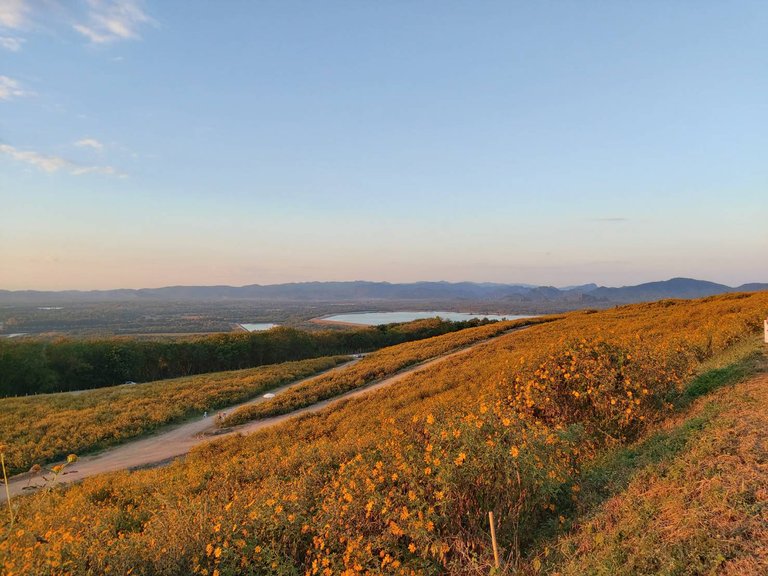 Wishing all of you a happy and prosperous New Year! Yeah! STEEM will go to the moon and we'll be rich together in the coming year, right?
To celebrate the new year, today I would like to start by sharing photos of the beautiful scenery at Mae Moh with you.
Mae Moh is a district in Lampang province in the North of Thailand. It's small but has many stunning places.
If you visit Mae Moh in November - mid of December, you will see plenty of yellow flowers bloom all over the area. We call this beautiful flower, "Bua Thong", in Thai. Or you may recognize them as "Mexican sunflower" or "Japanese sunflower", https://en.wikipedia.org/wiki/Tithonia_diversifolia.
I think the mountain with plenty of these "Bua Thong" is really charming scenery. In the photos, you will also see beautiful lake in the far distance.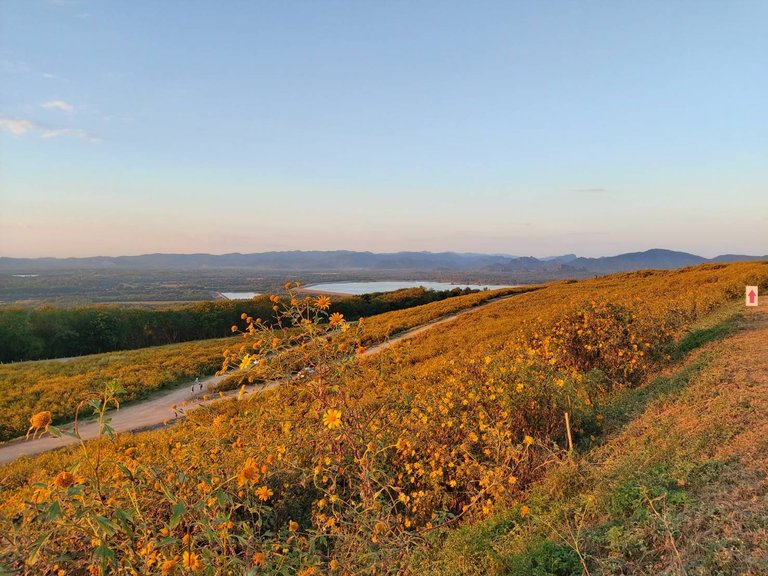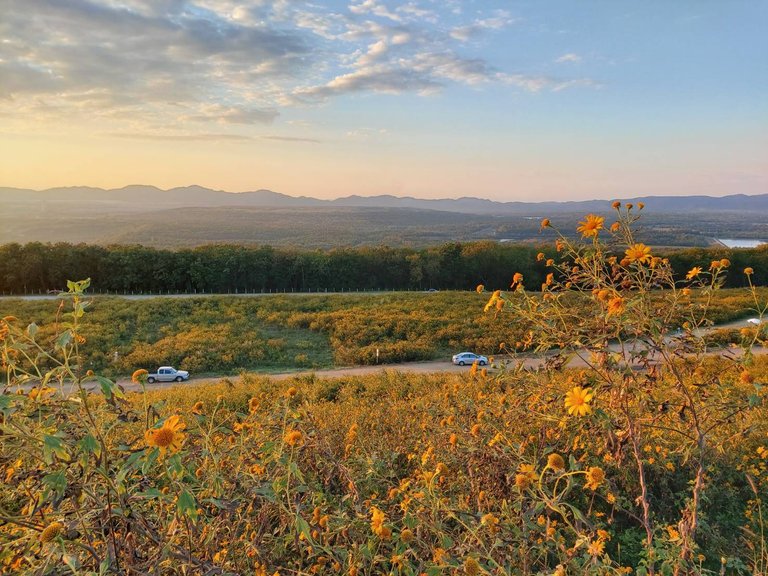 During this time of each year, we celebrate the New Year with a significant festival called, "Mae Moh Festival".
The place is well decorated with the things in northern style. They are colorful and fantastic.
You will see some local people wearing northern dresses joining the festival.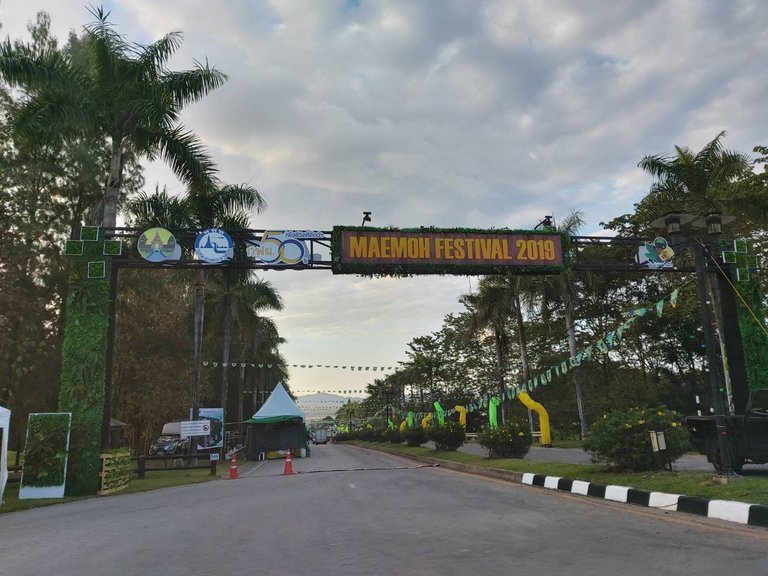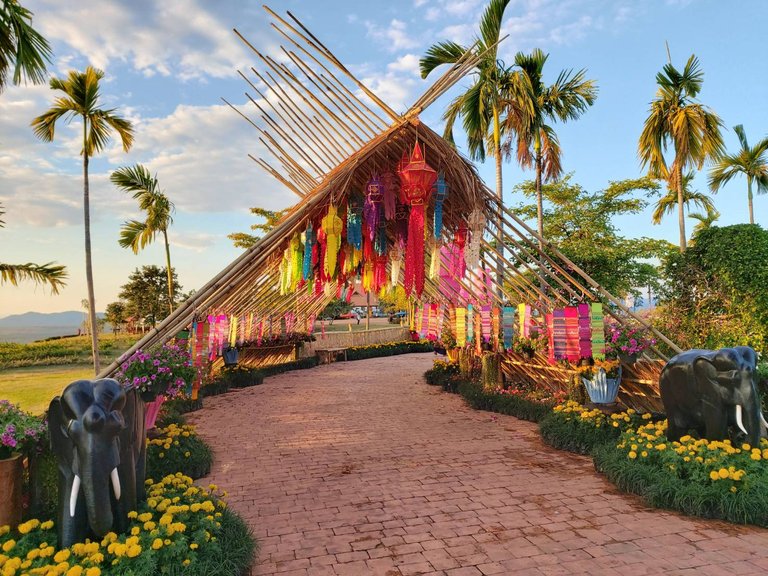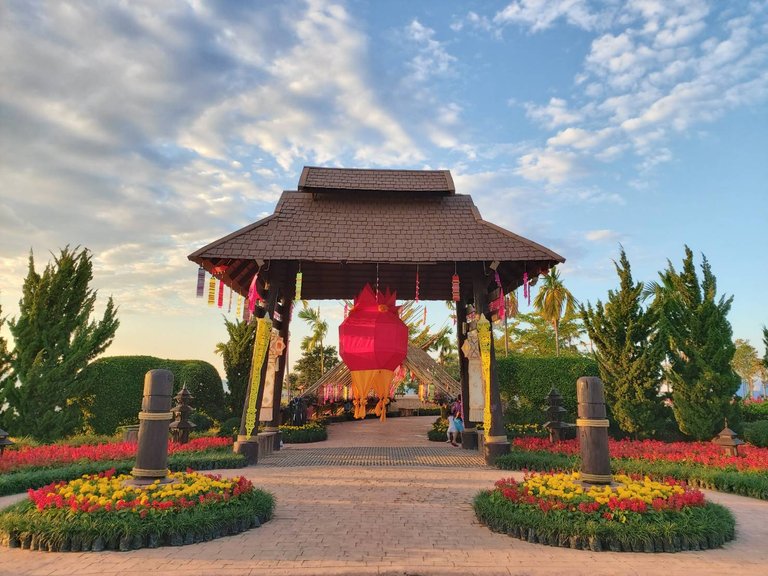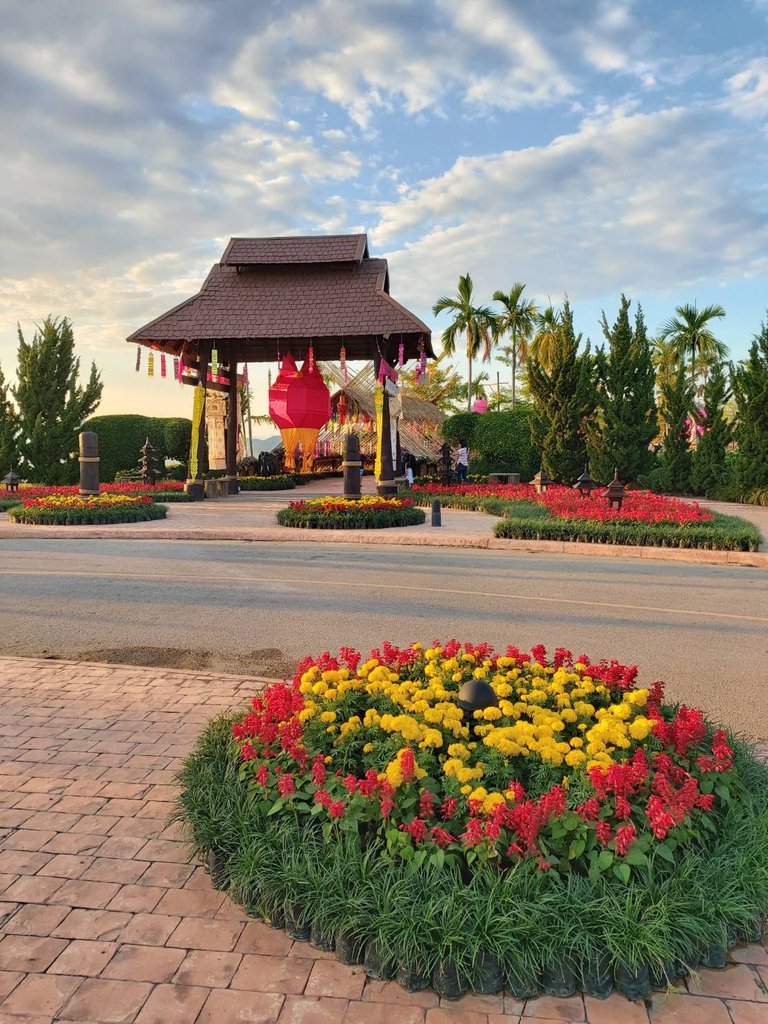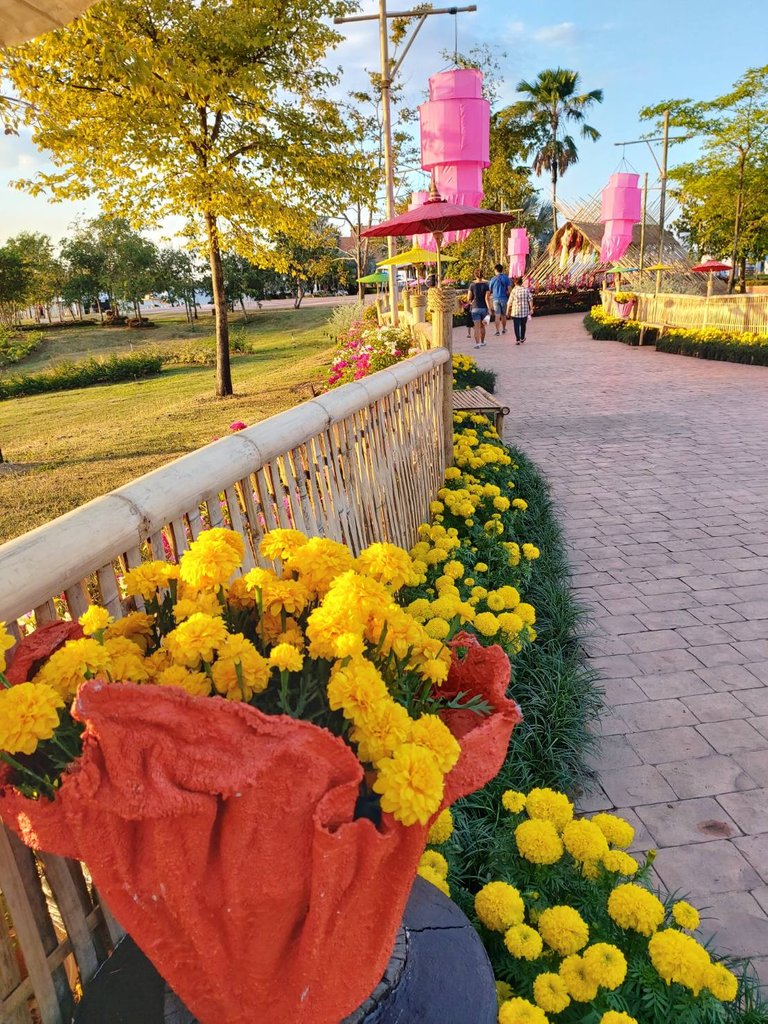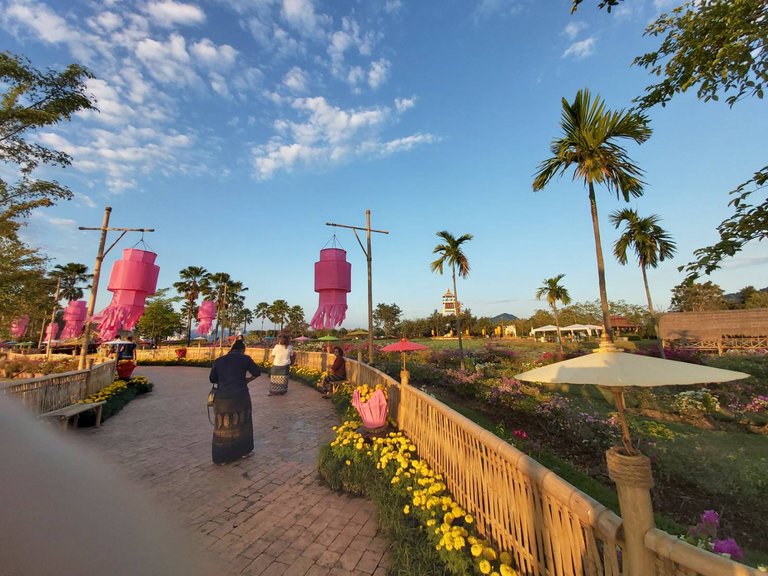 As you can see, not only the yellow flowers that can attract your eyes, but there are also other colors of flowers around the area that are magnificent.
And these gorgeous red flowers with the bright blue sky and soft white clouds is one of my favorite sceneries.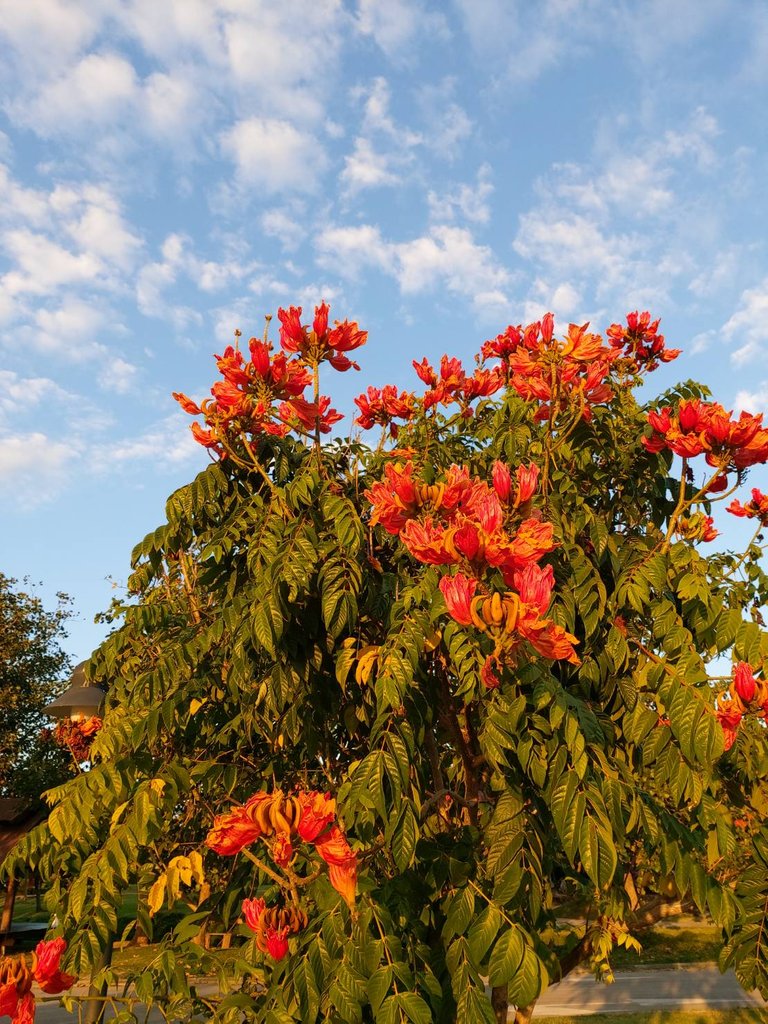 Plenty of water lilies in the following lake creates a good view even though they have not bloomed yet.
I think those bamboo pavilions that are in the background can make the scenery more attractive. And the mountain view is so wonderful.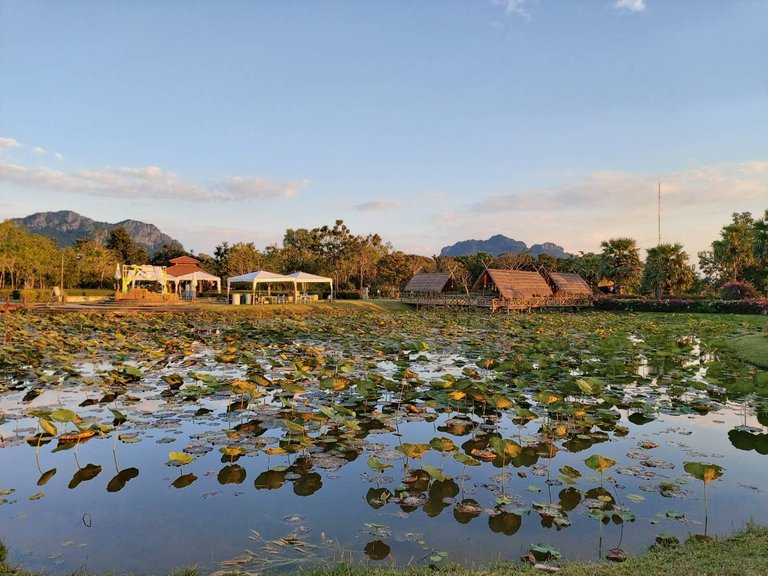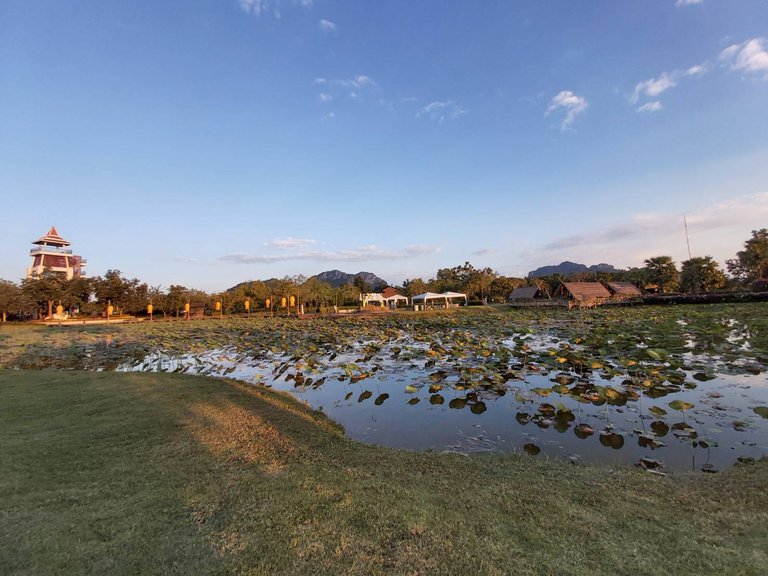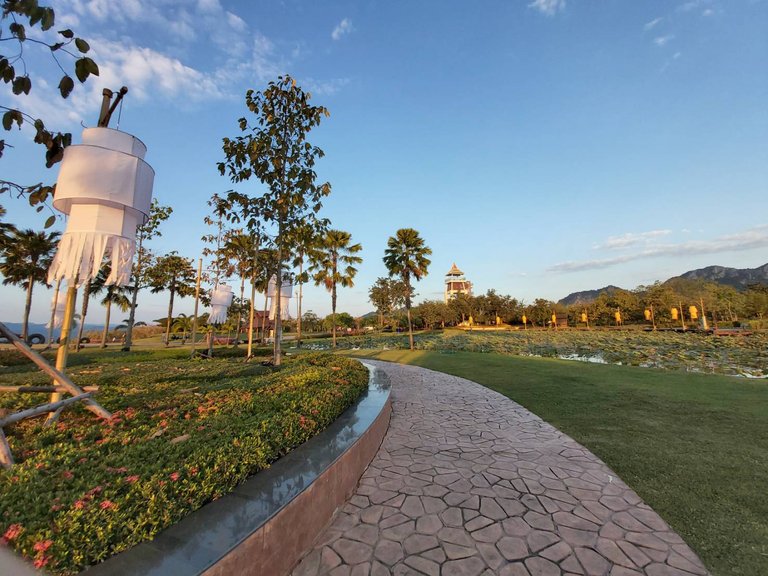 The below lake with the pine trees in the background is also beautiful scenery.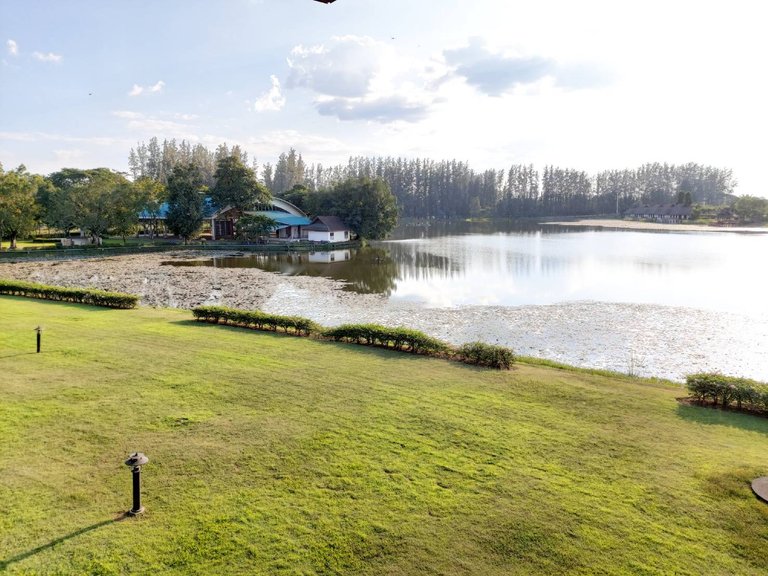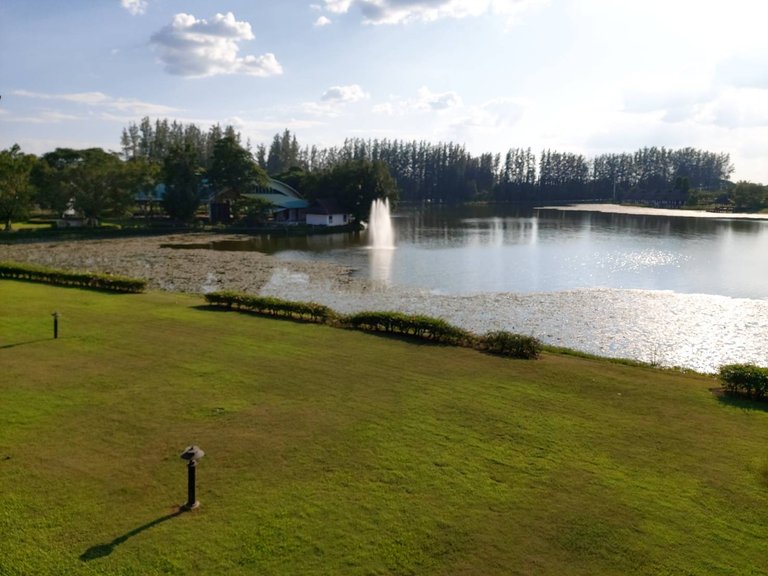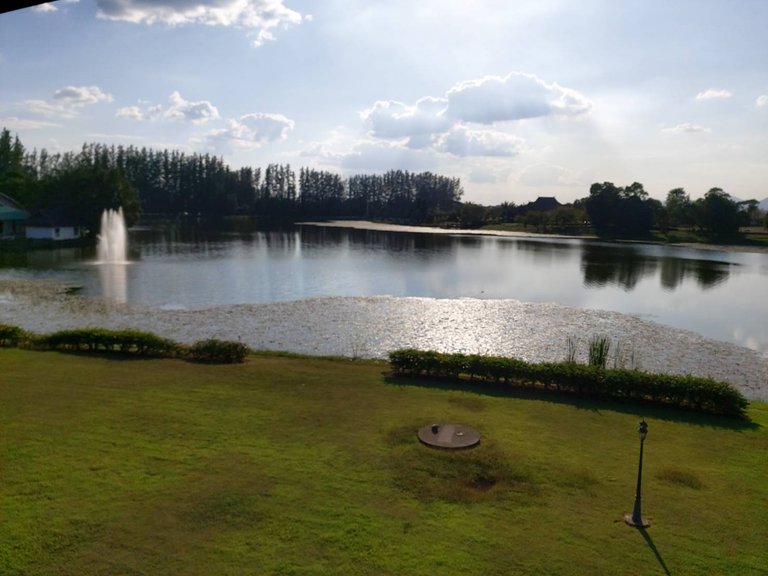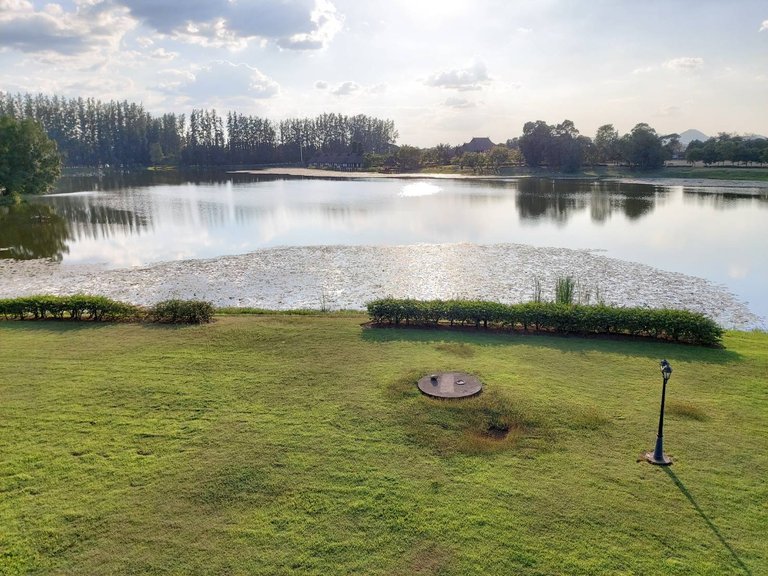 Imagine, how the peaceful atmosphere and the freshness of air can make you feel good and relaxed.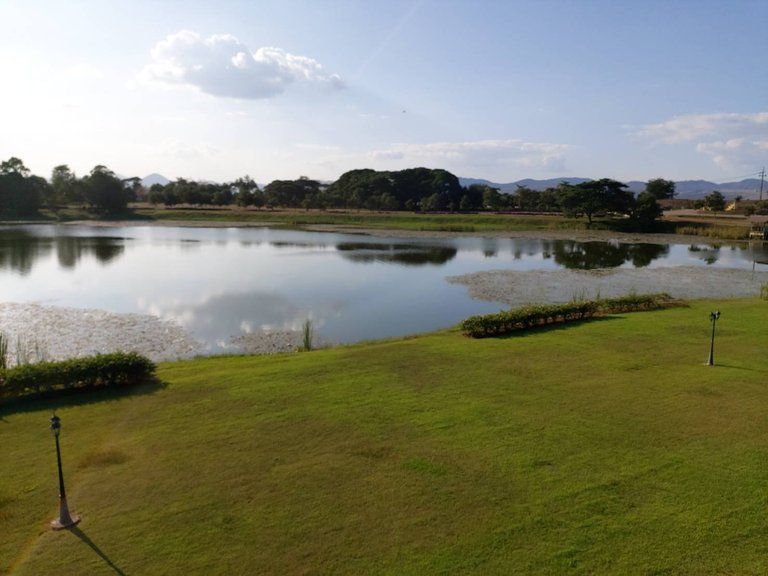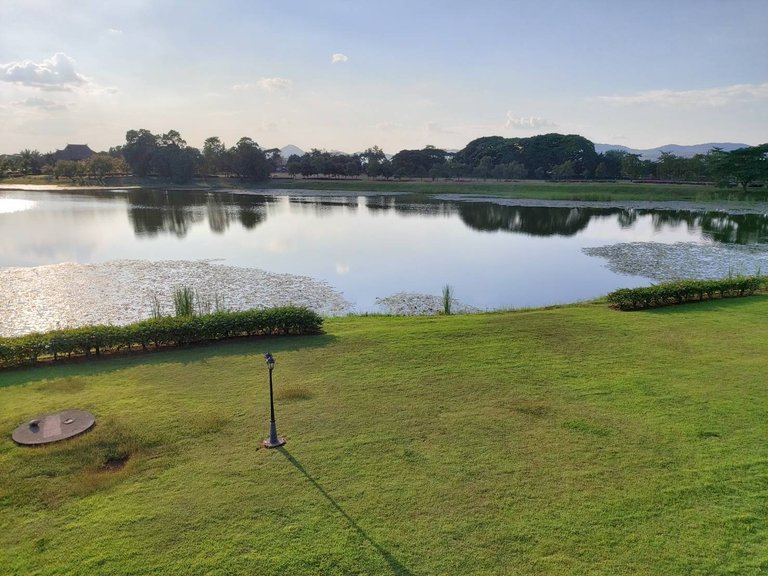 I believe that these beautiful sceneries can make you feel happy, for sure.
HAPPY NEW YEAR TO ALL OF YOU!
P.s. These photos are from a wonderful trip of my sister.