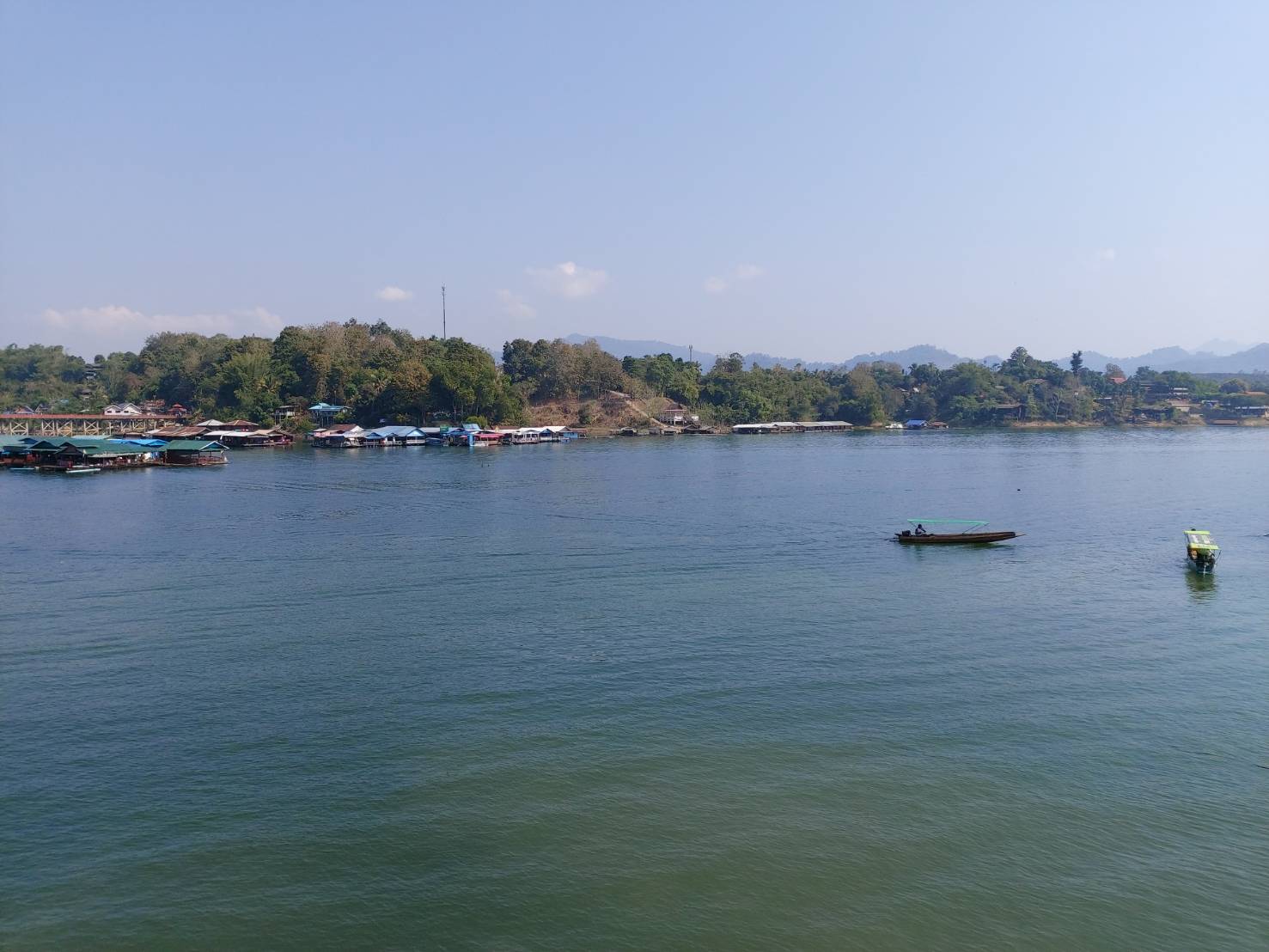 It's great to be part of HIVE. I have been here since the beginning and this is my first post in HIVE!
Have good times on this new journey!
Today, I would like to present you beautiful photos from my sister' s old trips. I think traveling to many places creates great experiences and good memories. In the meantime, during the crisis of COVID-19, staying at home and traveling through photos would probably be better, right?
In this post, you will see beautiful district called "Sangkhlaburi". This district is situated at the border of Myanmar and Thailand, in the West of Thailand.
Even though it is a small district, it is surrounded by charming nature and green mountains with Songkalia river which flows from Myanmar.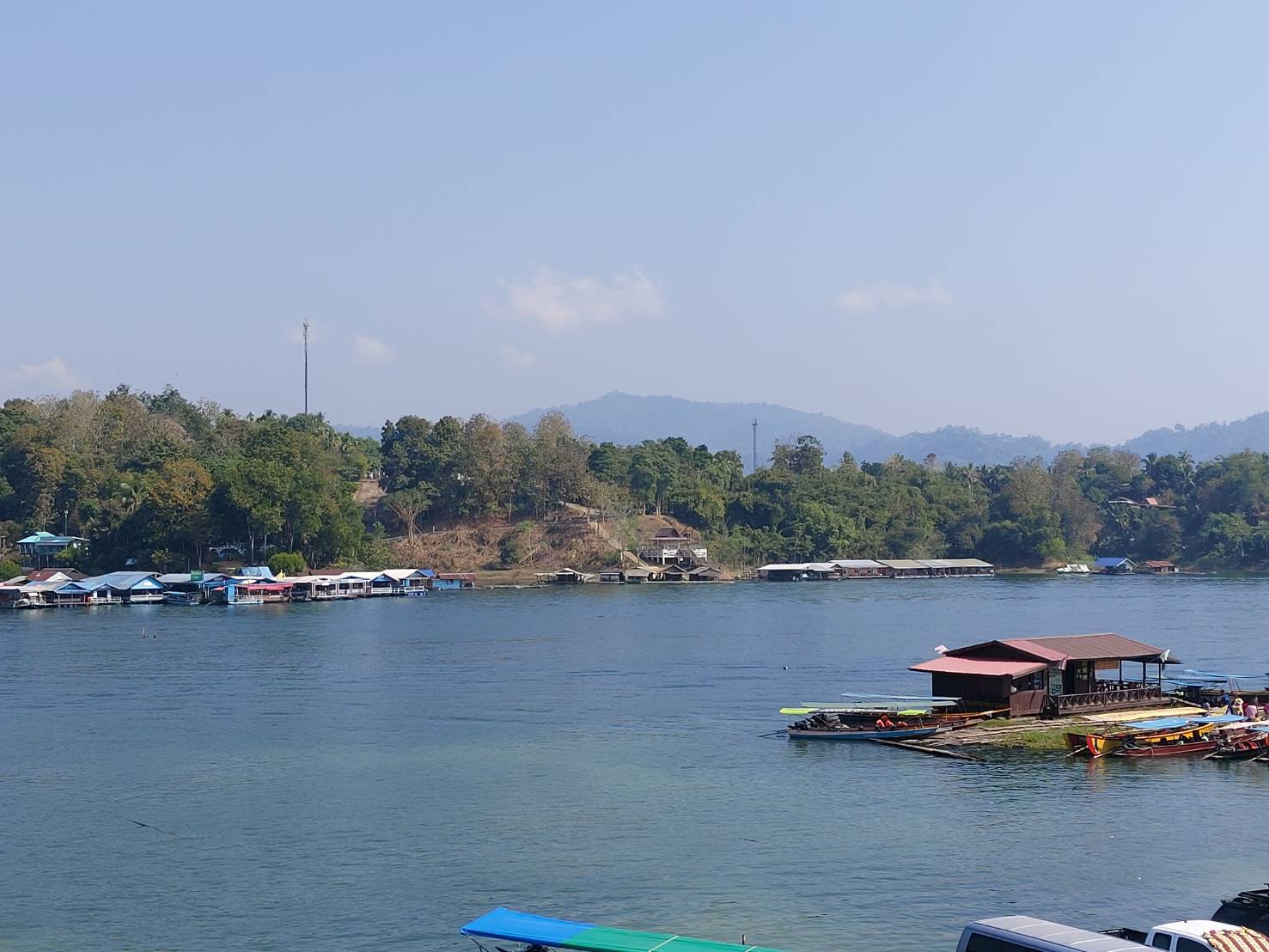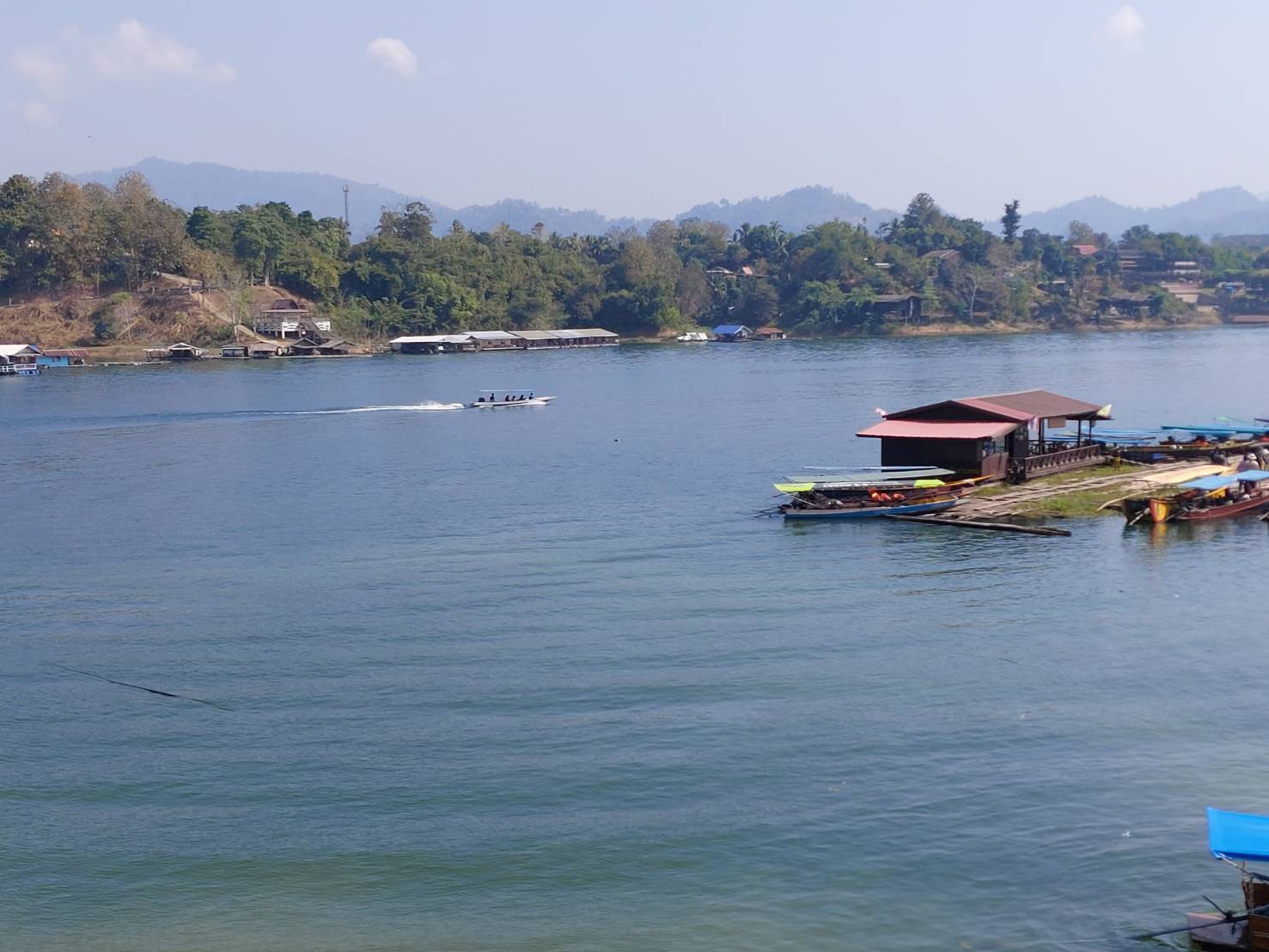 Besides, Sangkhlaburi is famous as a town of fog and the land of three cultures; Thai, Mon and Karen. Their simple lifestyle can impress you as well.
One of the most popular places is "Mon Bridge". It is considered as the longest wooden bridge in Thailand. The scenery, the atmosphere and the golden light of sunrise and sunset at this bridge are so fascinating that you will love.
Besides, this bridge acts as a cultural bond between the Mon and Thai people as well.
You will see Mon people put baskets containing various things on their heads. This is one of their unique culture.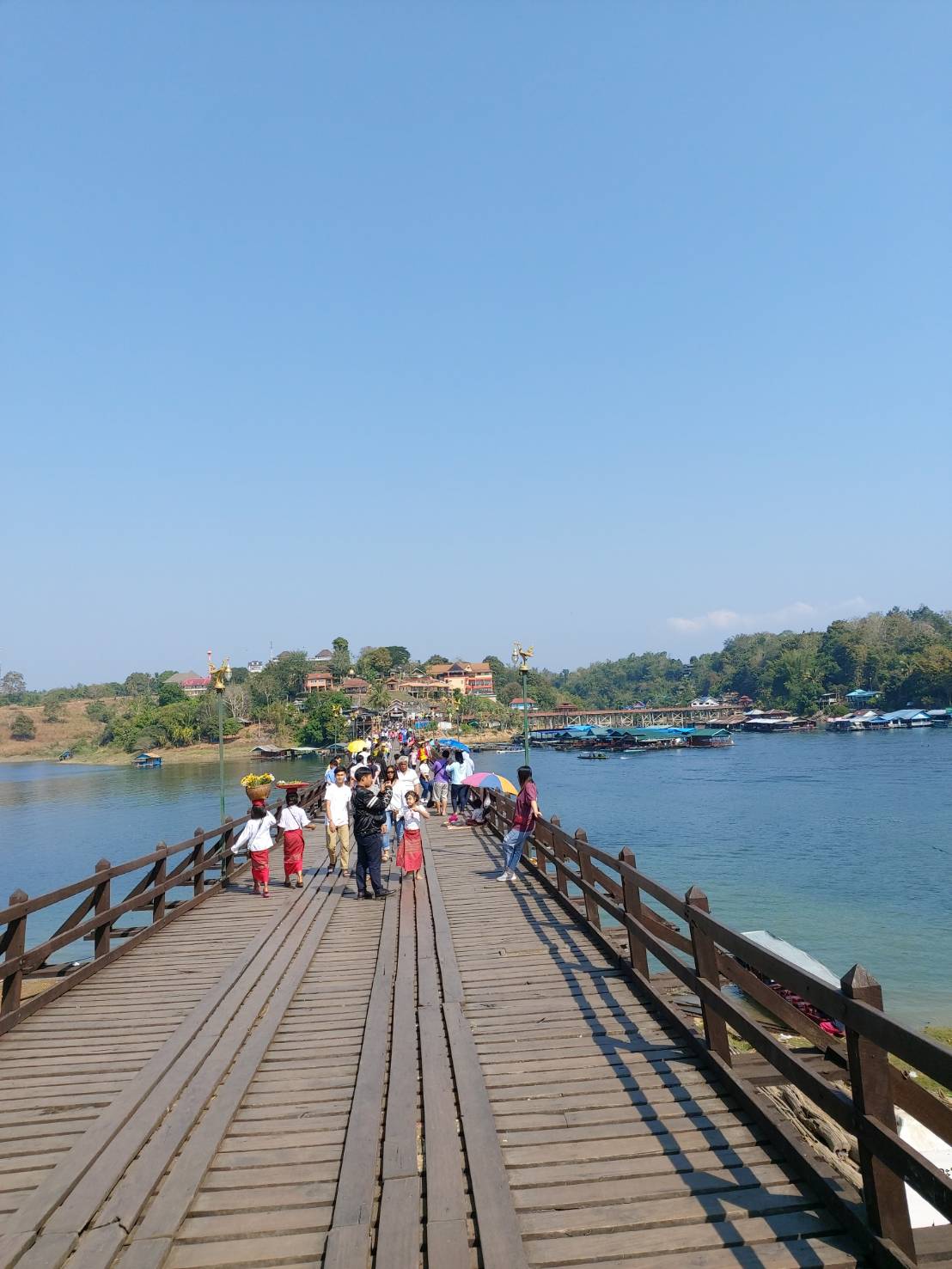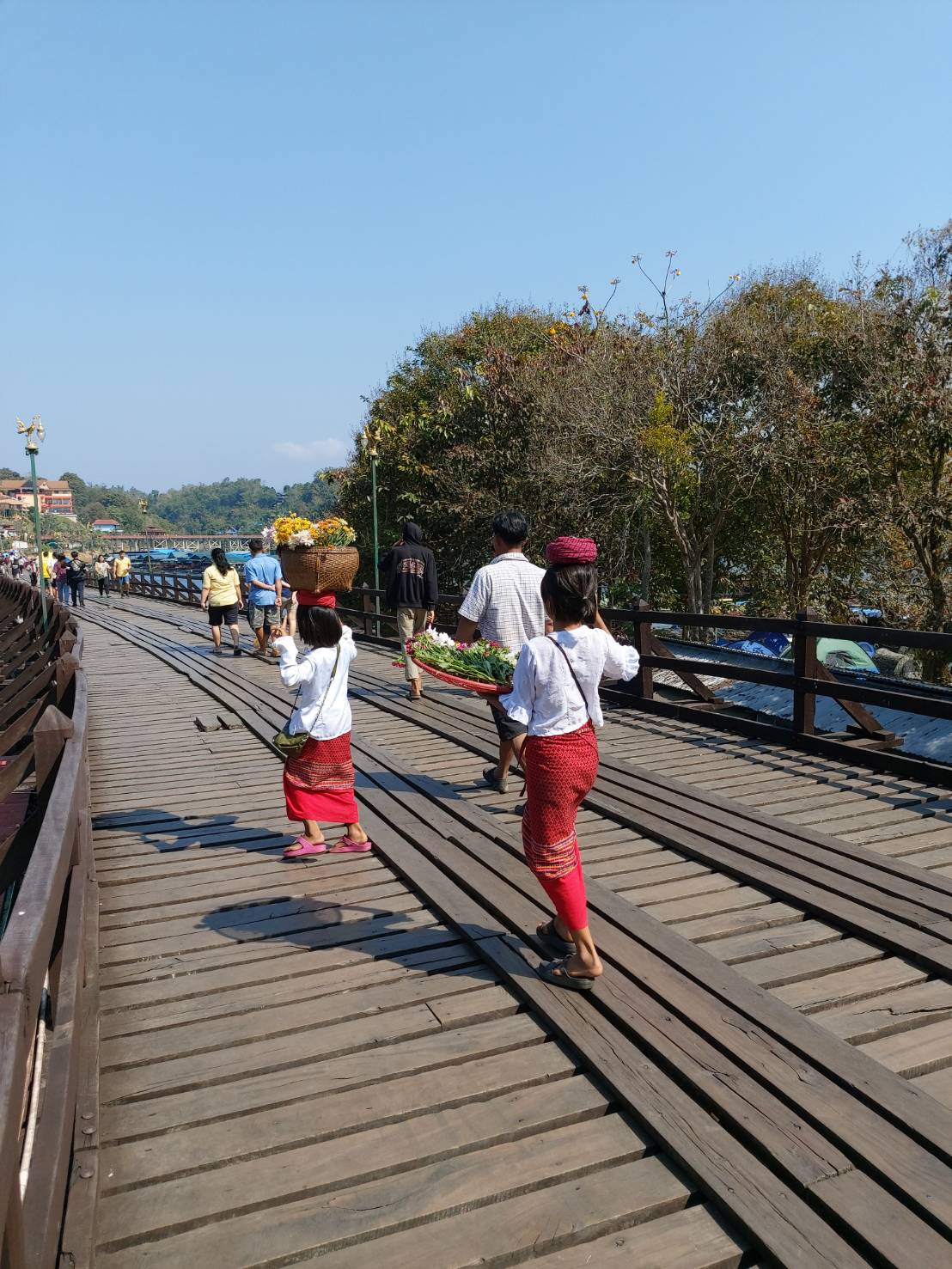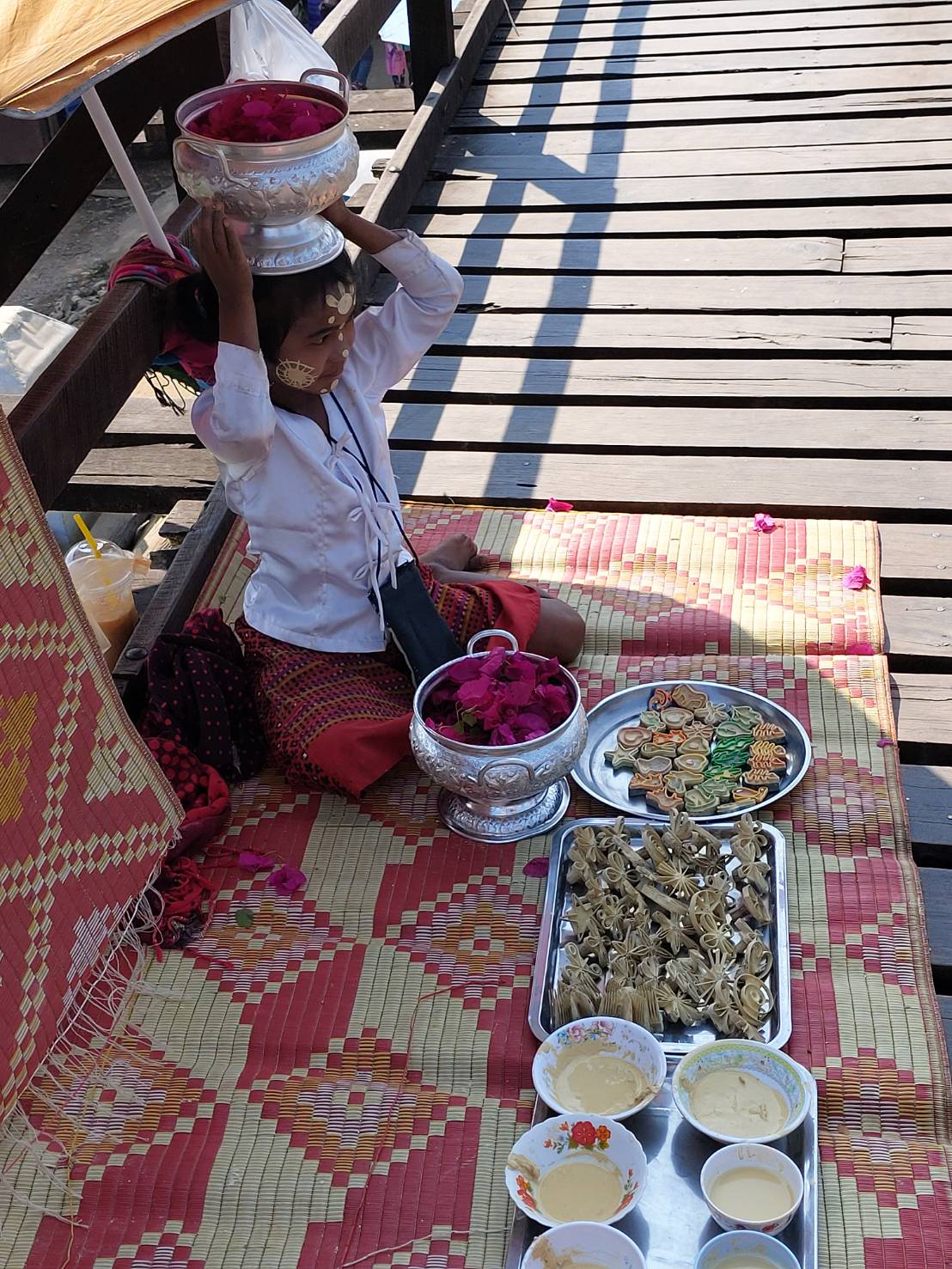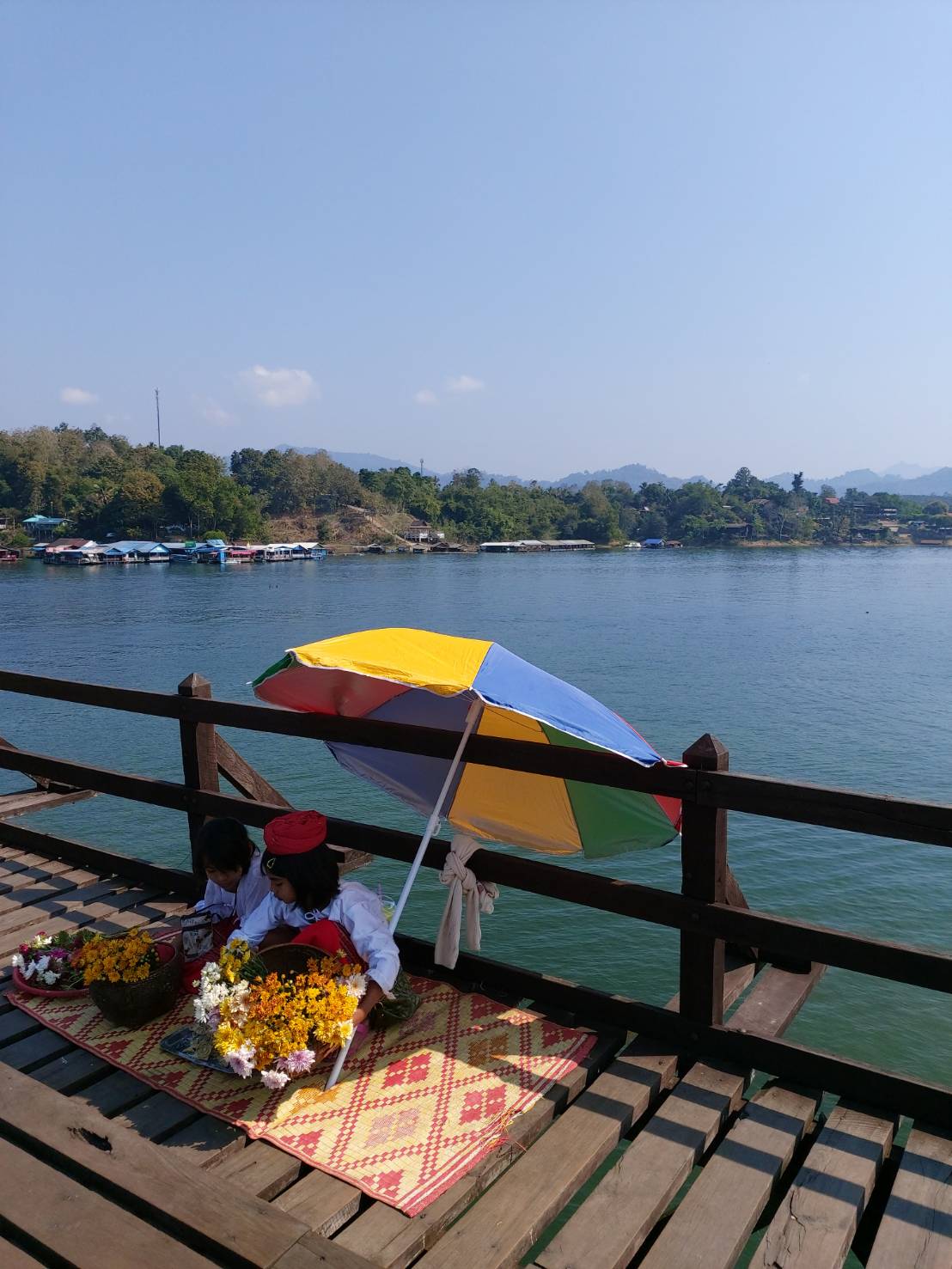 Below are Mon children nuns with their unique style of dress.....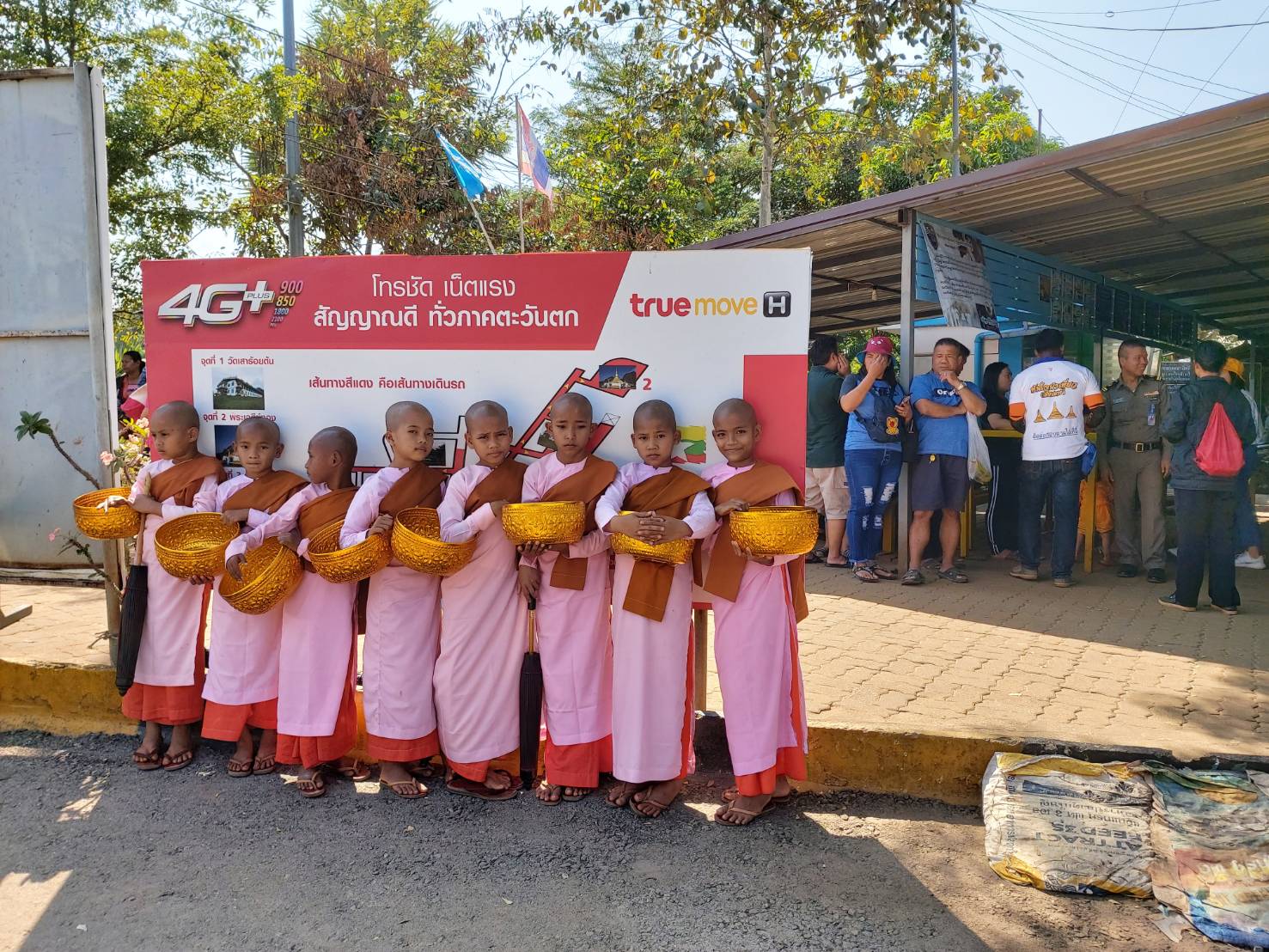 Another place in Sangkhlaburi that I would like to recommend you is "Three Pagodas Pass". It is situated at the border of Myanmar and Thailand.
Although these three pagodas are small and not big like other pagodas in Thailand, they are attractive and the place is significant due to having important history; i.e. Burma troops entered Thailand via this "Three Pagodas Pass" during the Thai-Burmese war in the past, etc.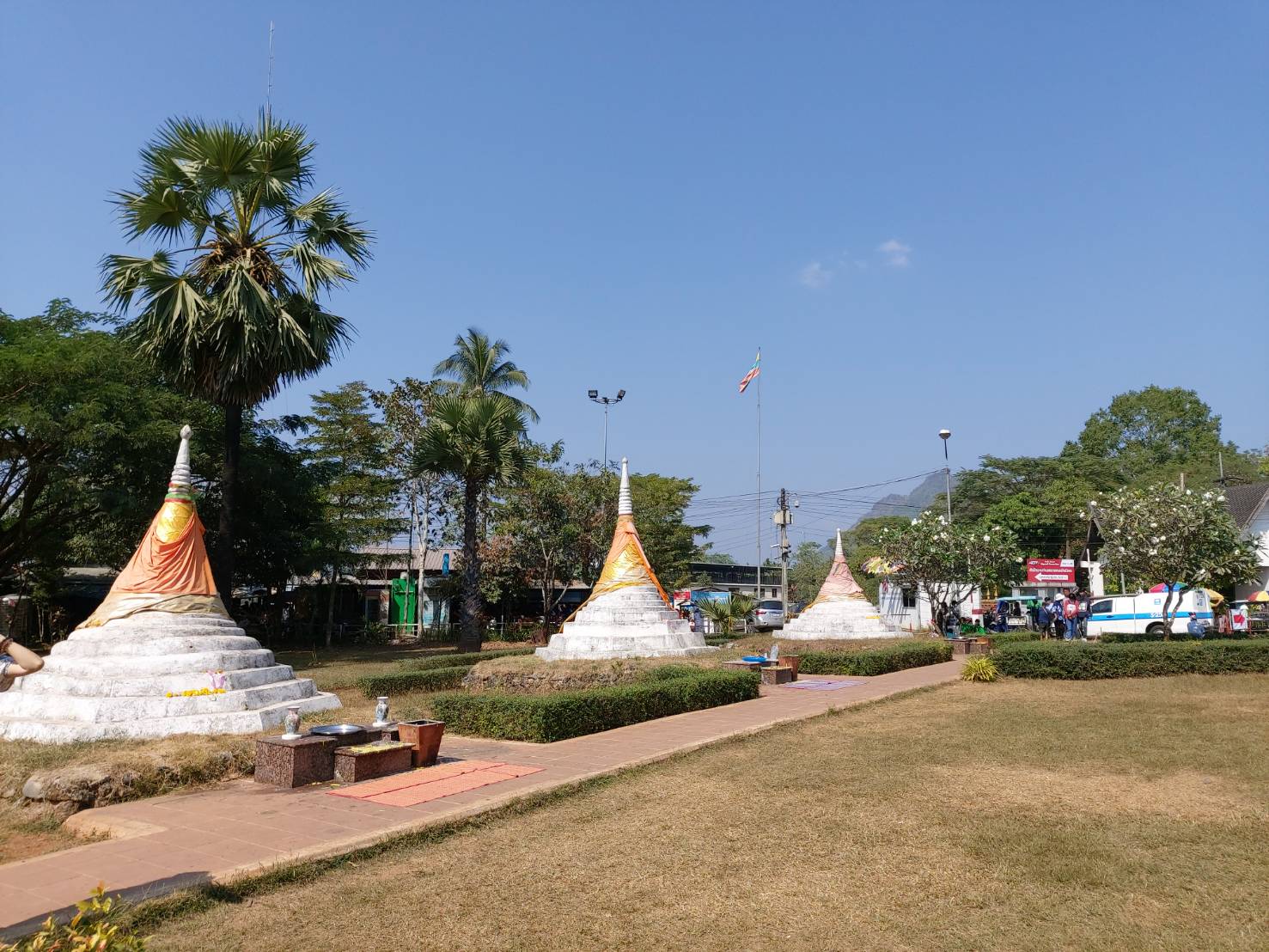 The sign with Thai words in the below picture states "The Western End".
Behind the sign, you will see souvenir shops. Some of the souvenirs came from Myanmar.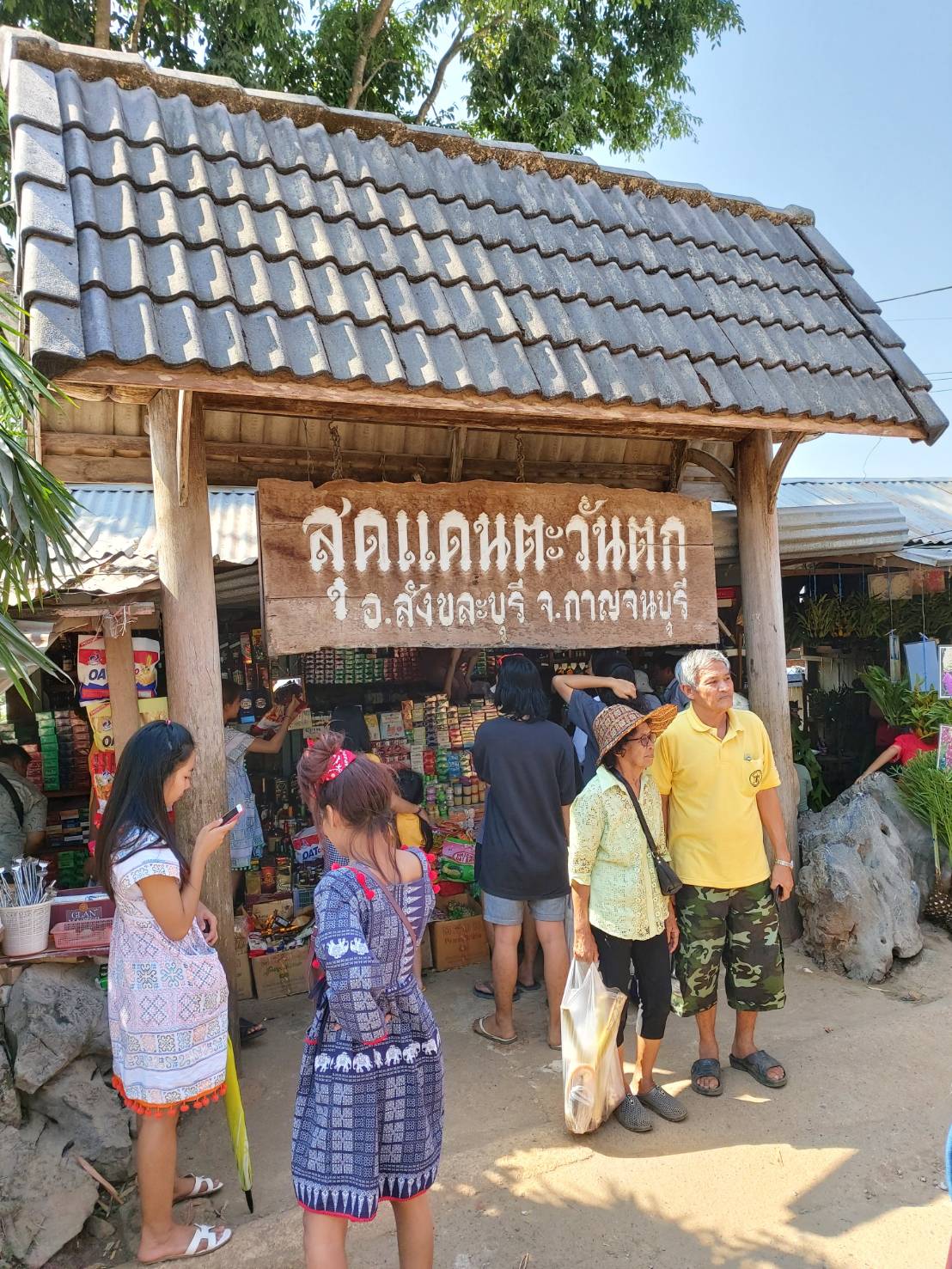 Last but not least, I have two more beautiful pictures from Vajiralongkorn Dam that I forgot to add in my former post. This dam is situated not far away from the above two places.
You will see that the mountain view is wonderful and the flowers are gorgeous with lovely and sweet colors. Plenty of trees can make the place look refreshing as well. Ah! I love these!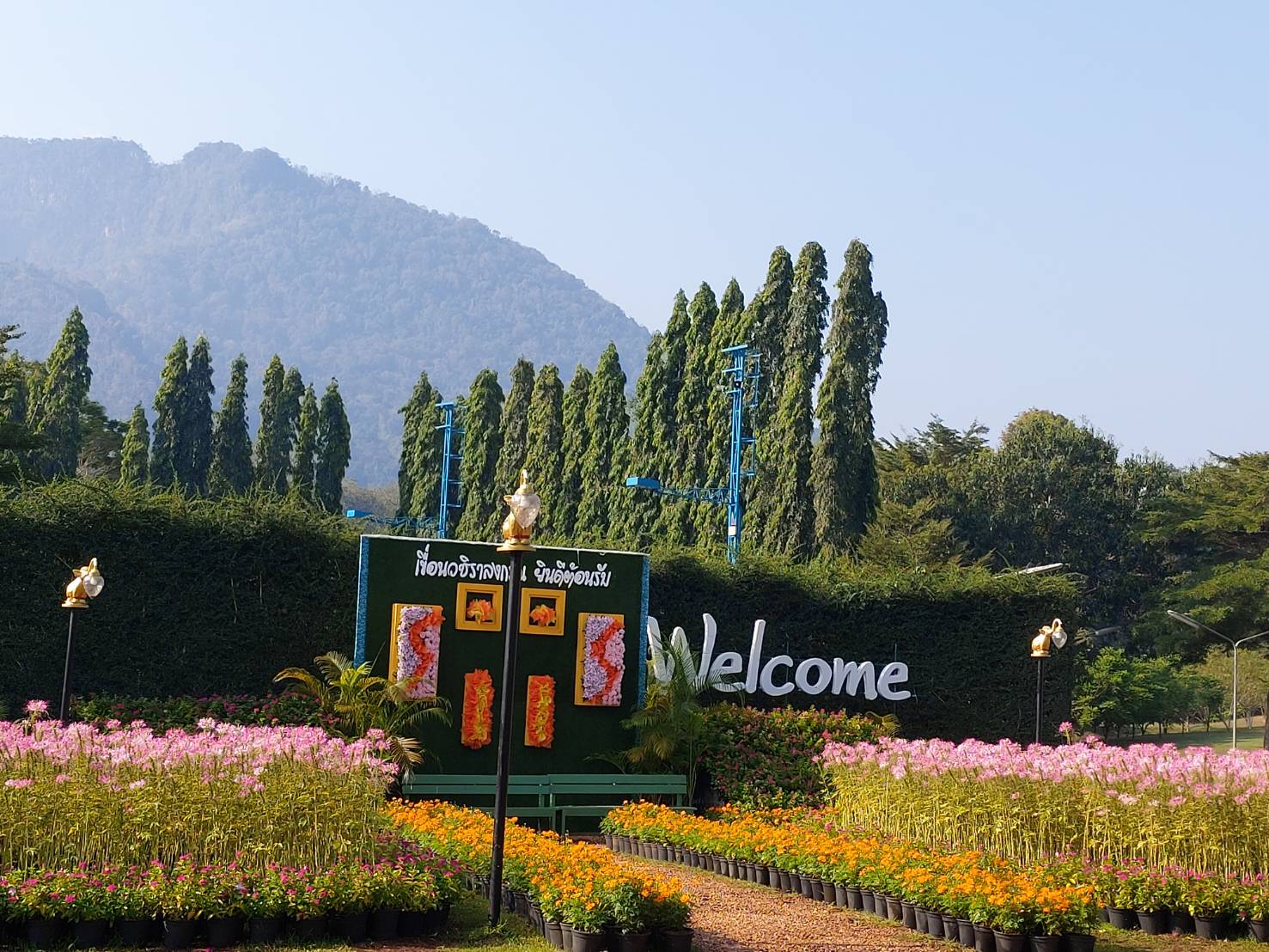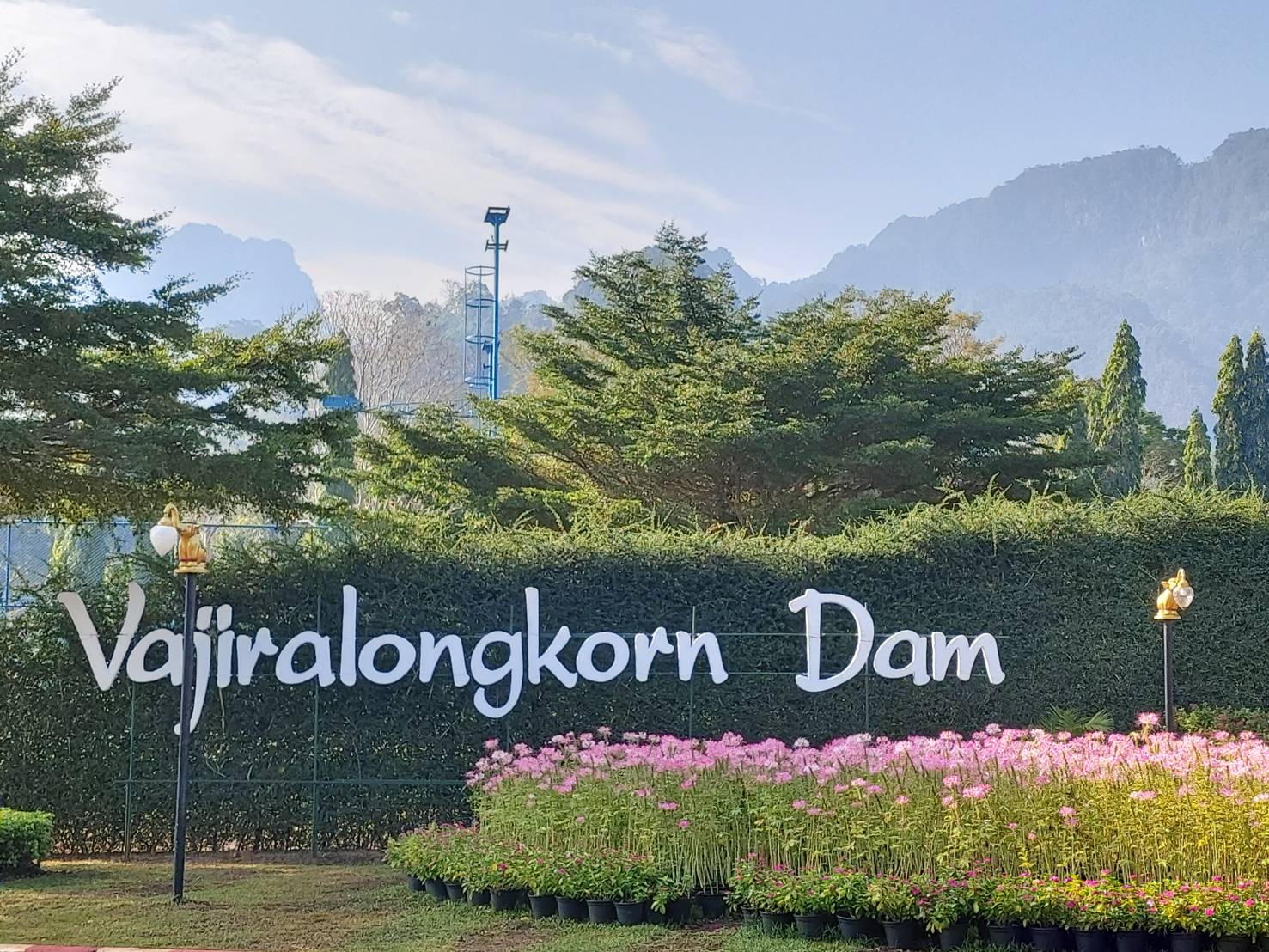 I do hope that these beautiful places in Sangkhlaburi can make you keep calm and relaxed from the COVID-19 crisis.
Stay safe and be healthy, my friends! ;)