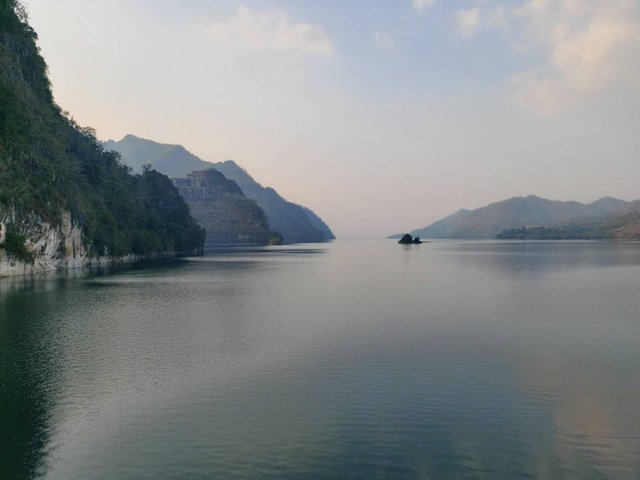 Vajiralongkorn Dam is situated in Kanchanaburi province, in the West of Thailand, (approx. 2 - 3 hours driving by car from Bangkok). It's previously known as "Khao Laem Dam".
It's a large and beautiful dam with the wonderful lake view and marvelous mountain view.
If you love peaceful atmosphere, Vajiralongkorn Dam is the right place for you.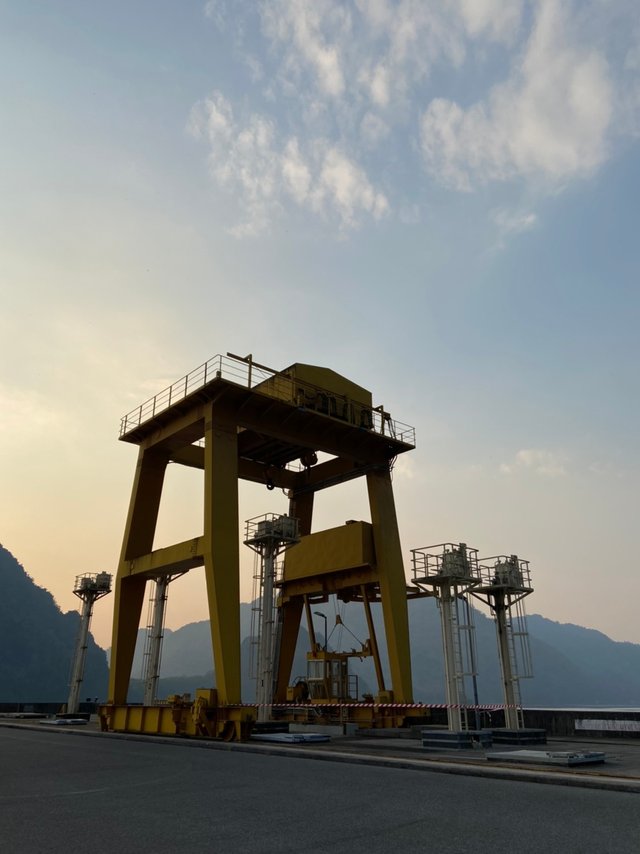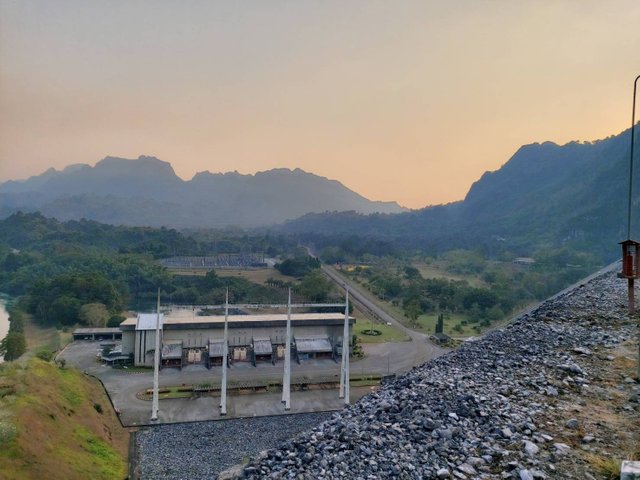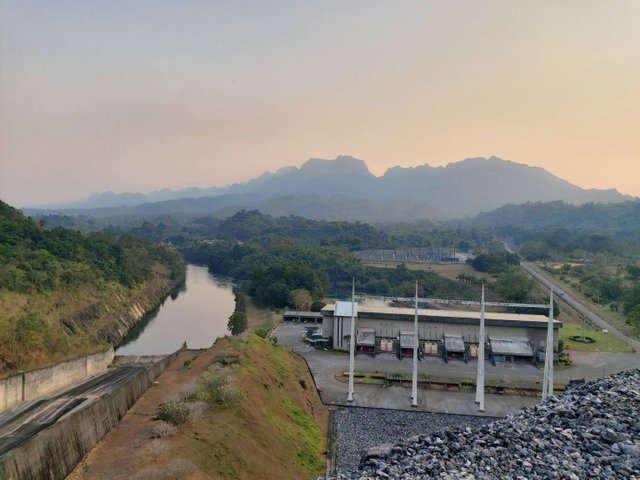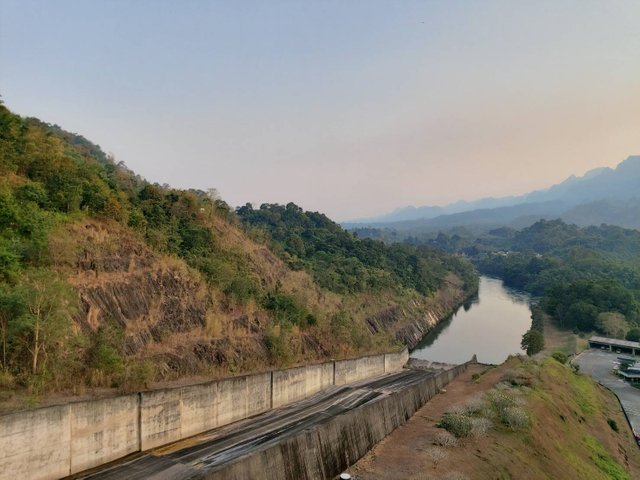 I can say that Vajiralongkorn Dam is a good place where you can spend your times with the tranquil and relaxing environment.
You will touch pure and fresh air from the plenty of trees surrounding you.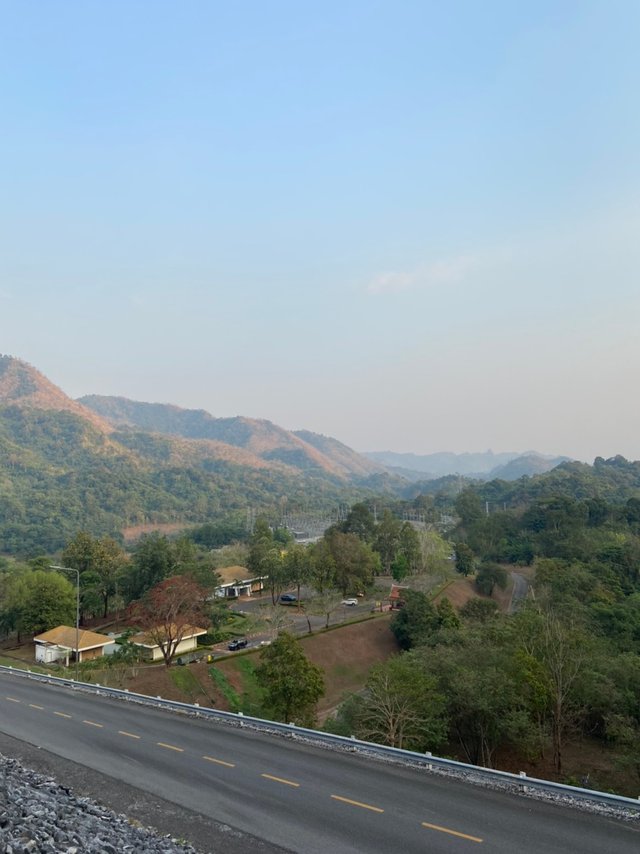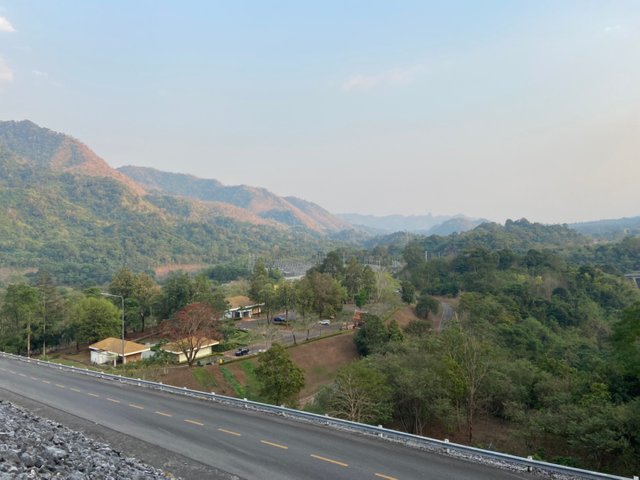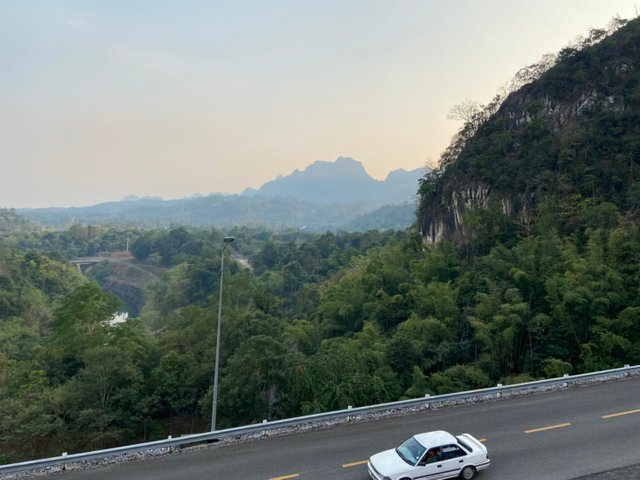 For me, I also love the field with a lot of beautiful flowers. This is one of the significant views of this dam for taking photography.
You will also see a big sign with the name of Vajiralongkorn Dam and the mountain view in the background.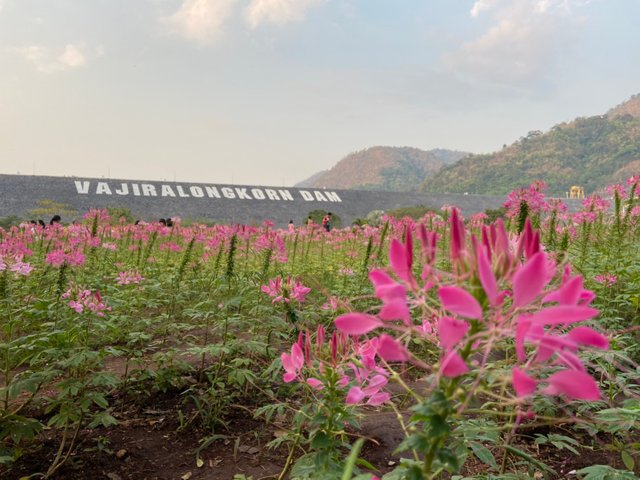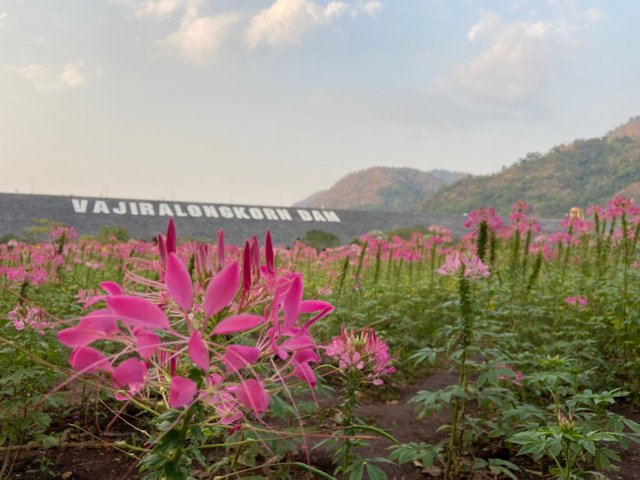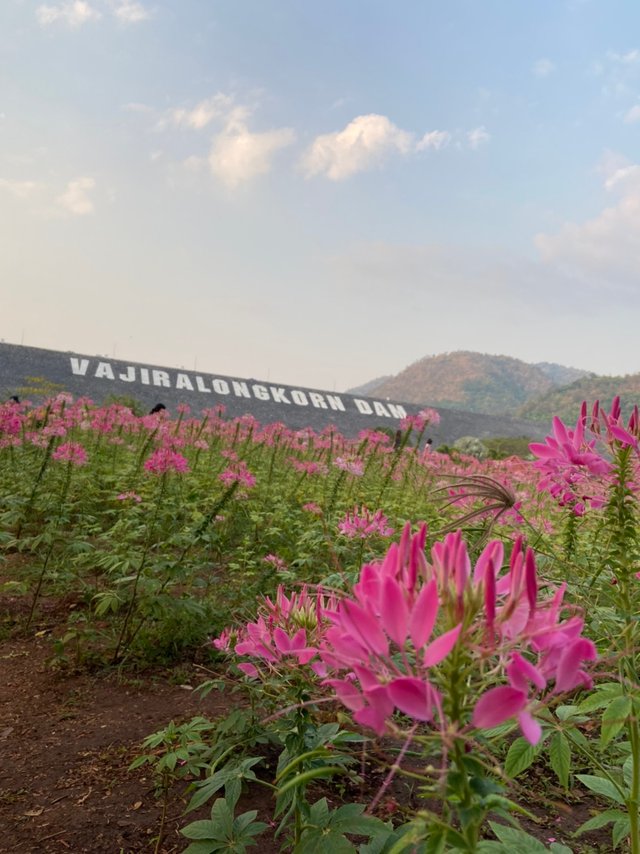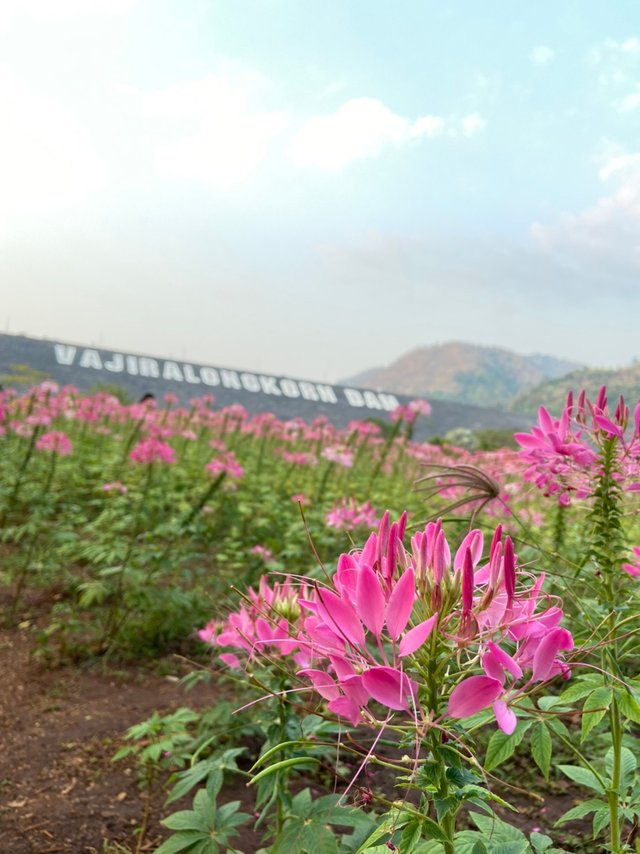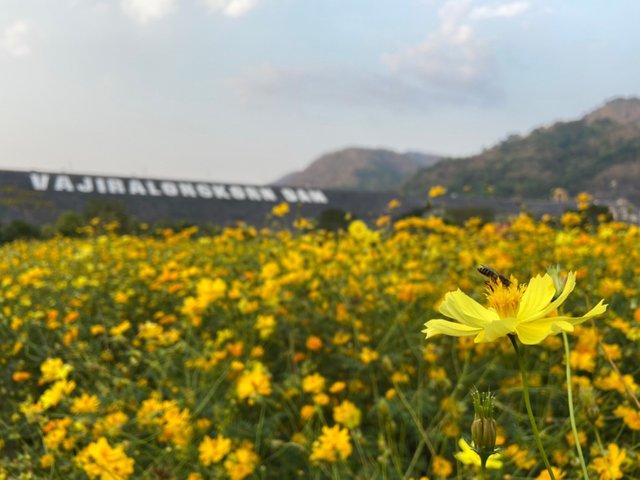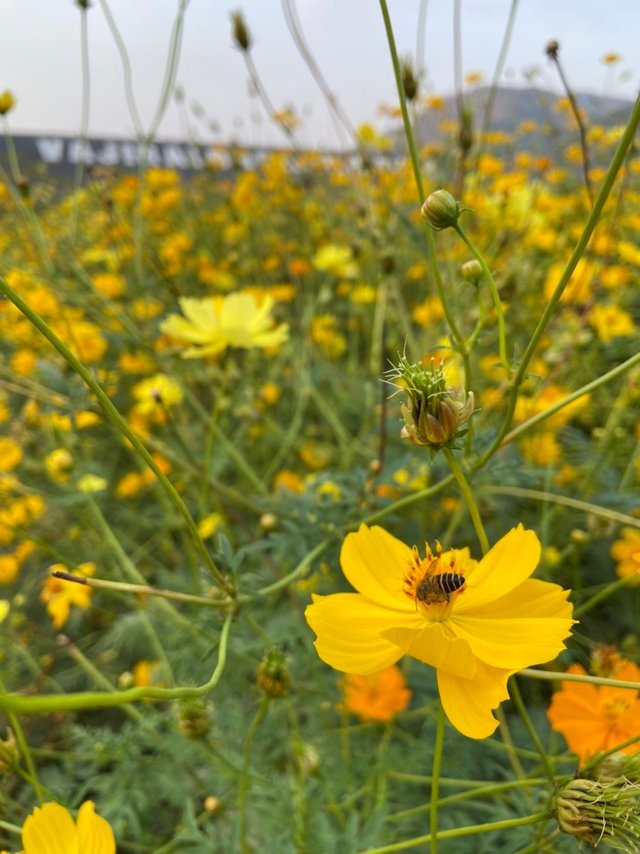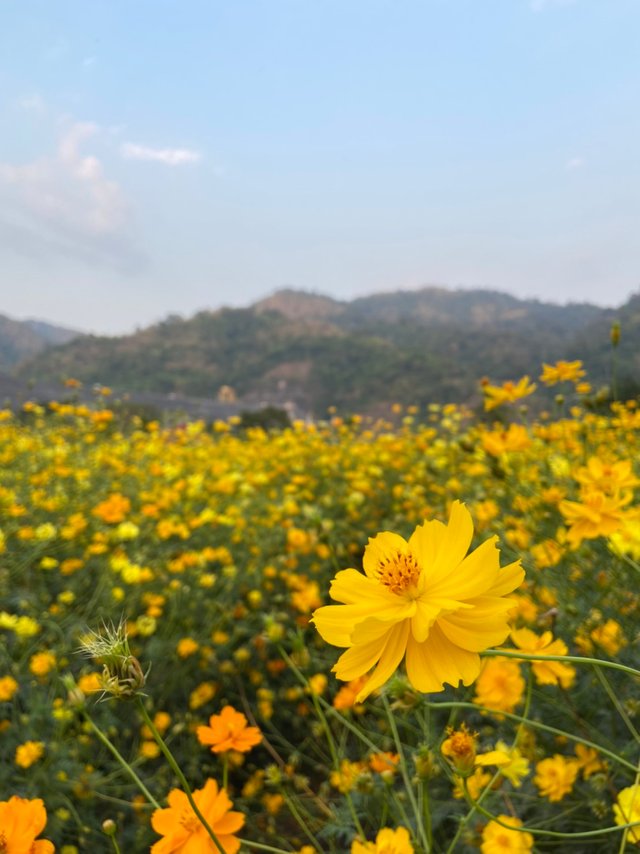 At the ridge of the dam, there is also the sign with the dam's name in Thai language with the high rocky mountain in the background.
There are many monkeys on the mountain and some of them walk around the area, so you can take photos of them closely.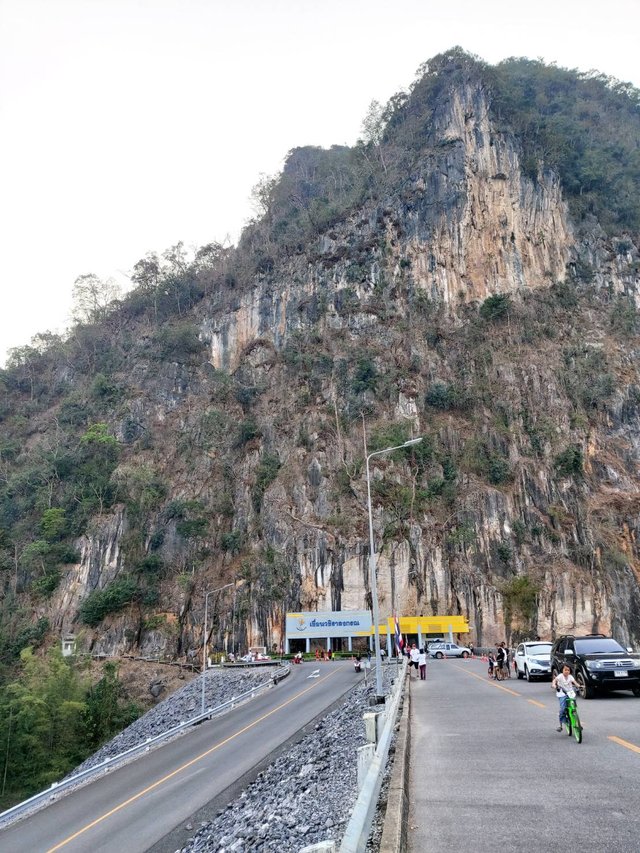 The ridge of the dam is long, you can drive a car or ride a bicycle or walk along to take photos of the panoramic view of the mountain or lake view which is very fascinating.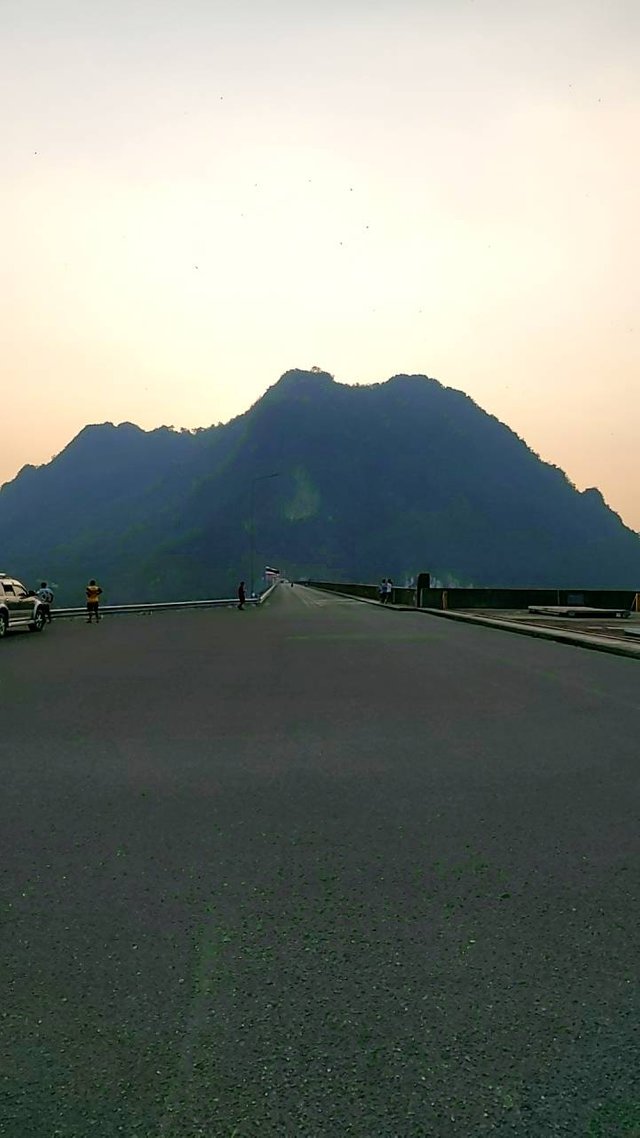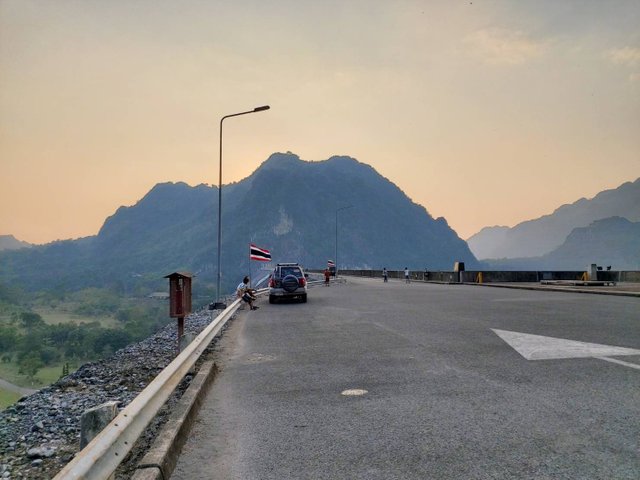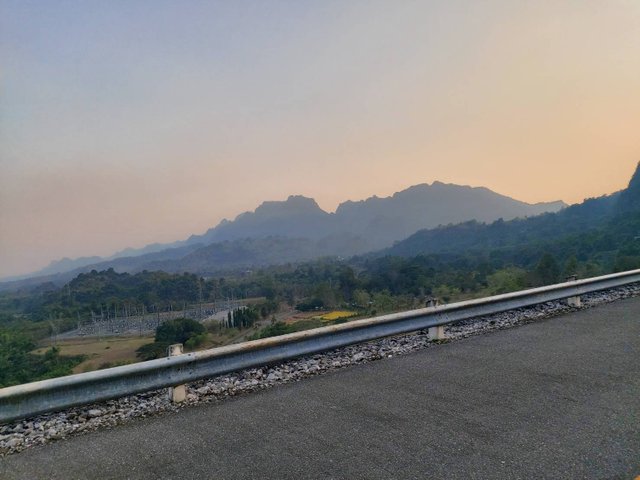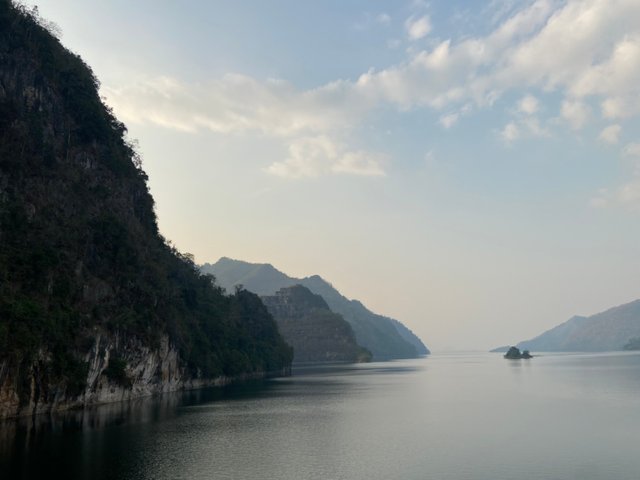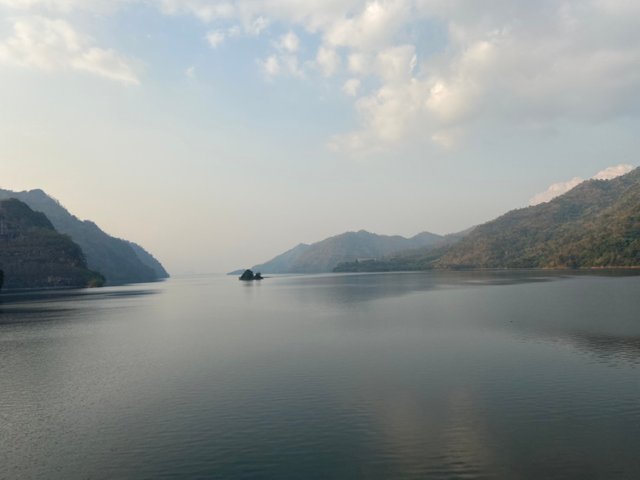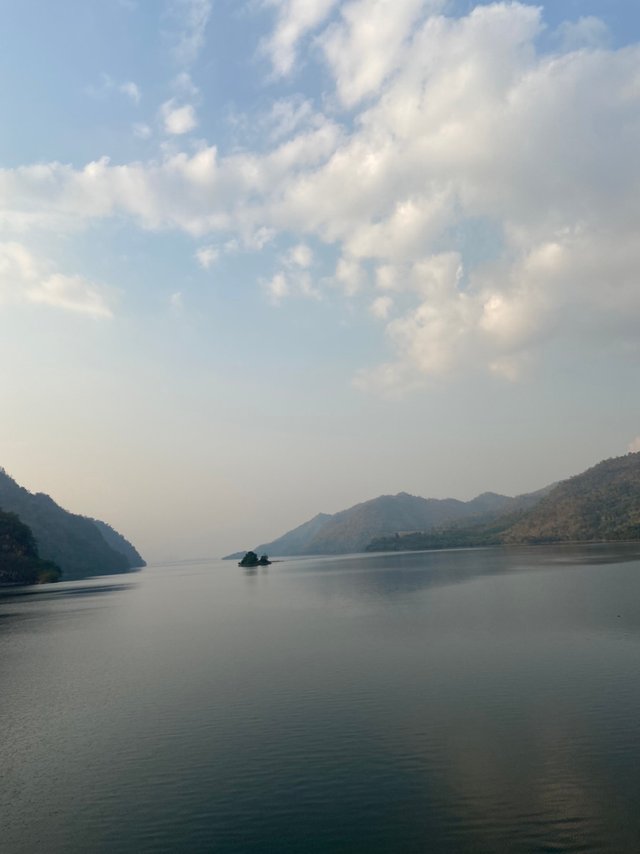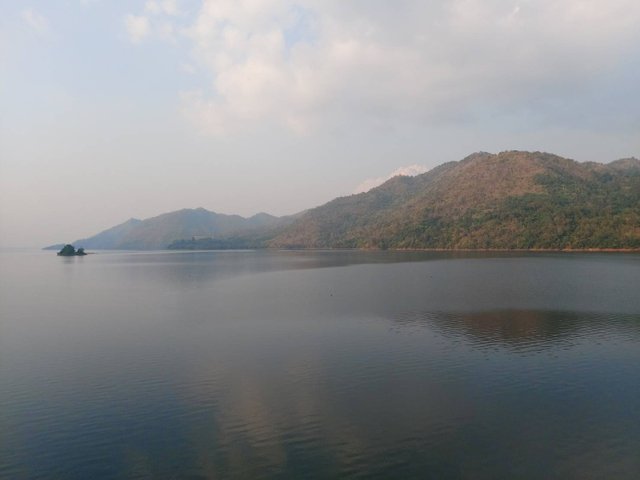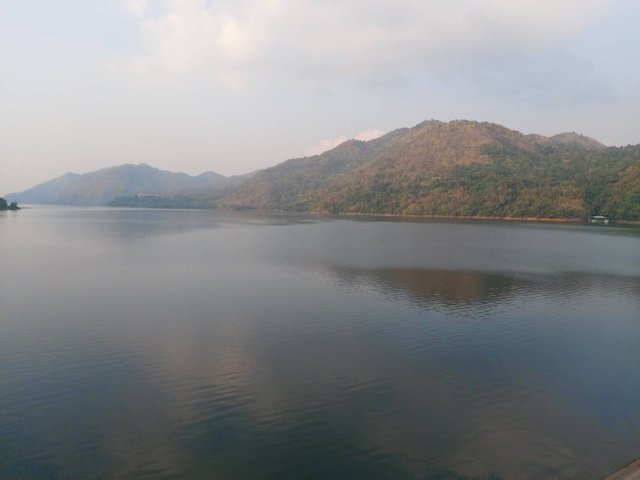 Um! It is such a perfect beauty of nature, right?
I felt relaxed and refreshed every time I went there. I do hope you feel the same. ;)
p.s. It's unfortunate that I haven't visited there for a long time, these photos were from my sister's recent trip.