When I was backpacking, there were a lot options for getting to and from various places. I would normally be looking for the cheapest option and this is kind of what backpacking is all about. I'm sure you are aware of this if you have ever partook in it. When you are in an agency looking at the various options there are going to be some really cheap ones and well, unfortunately the cheapest of the cheap will almost always end up being a minivan of some sort.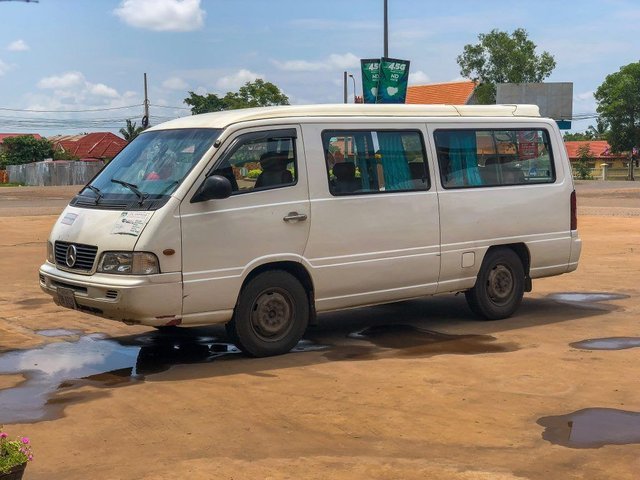 src
now there is nothing wrong with a minivan in theory but the way that the designed them for the tourism or mass transport industry is based on cramming as many people as they possibly can into this thing, which means, especially if you are an adult male over average height and / or weight, you are going to be extremely uncomfortable.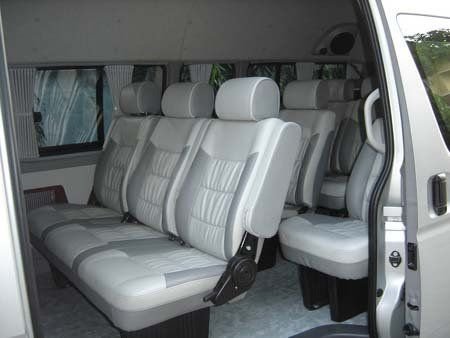 src
This image is actually being quite kind to the industry as most of the ones I have traveled on were even more cramped than this. Those seats do recline of course, but just a few inches and it is so small as to be rather unimportant. I don't even bother with it.
The good news is that these trips in these things can take your hundreds of kilometers for just a few dollars. The bad news is that you and everyone else in the vehicle are going to be quite uncomfortable. God help you if you end up one with inadequate air conditioning or one that they are also using to transport parcels because you may end up having what little space you actually get become filled with boxes.
My advice to people out there backpacking would be to make very sure that you know what sort of transport you are actually receiving and to never trust the words "VIP" when transport options are presented to you. I can assure you that it will not be VIP other than the three letters written on the vehicle.
I always go for a coach because even though they are slower than a minivan and obviously have more people on them, they tend to cost around the same and there is much more room per person.
I've only been in a couple of truly horrible travel situations where I had to meditate in order to remain calm and not freak out but most of these trips have taken place in a minivan. If you are over 5 foot 10 or so, you are probably going to be just as cramped as I am at 6 foot 2.
We all want to save money when we are traveling, but in this particular situation I think that the couple of extra dollars you have to spend to get something infinitely nicer and far less claustrophobic, is definitely worth it.