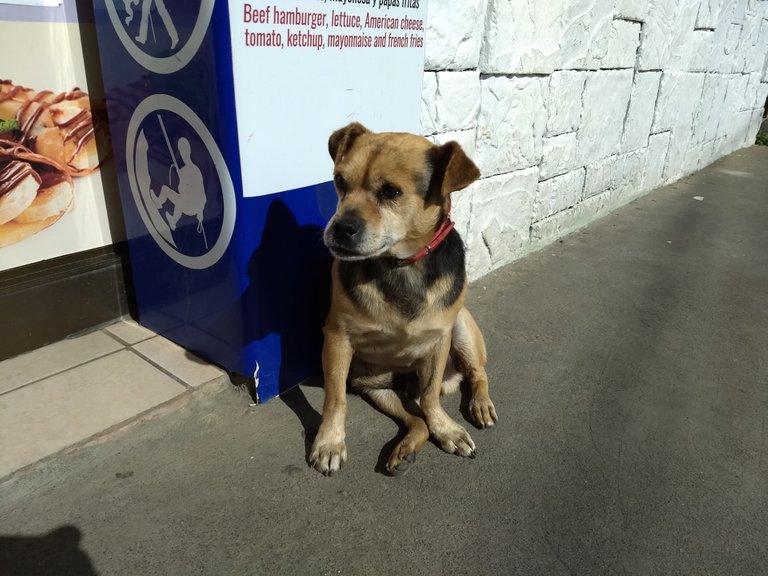 Read "Costa Rica - Day 7 - Meet the Dogs of Santa Elena, Monteverde" on TravelFeed.io for the best experience
---
This post is going to be a bit different. I didn't do much today. I hiked a lot yesterday and the altitude may be getting to me. I was tired and just waiting another day to move on to my next destination tomorrow morning.
Too often we don't take the time to meet the locals. This is a tourist town and there are local beggars. No, I don't mean people. I'm talking about the dogs. They roam free through the town. I don't think they are actually strays. One even had a name tag.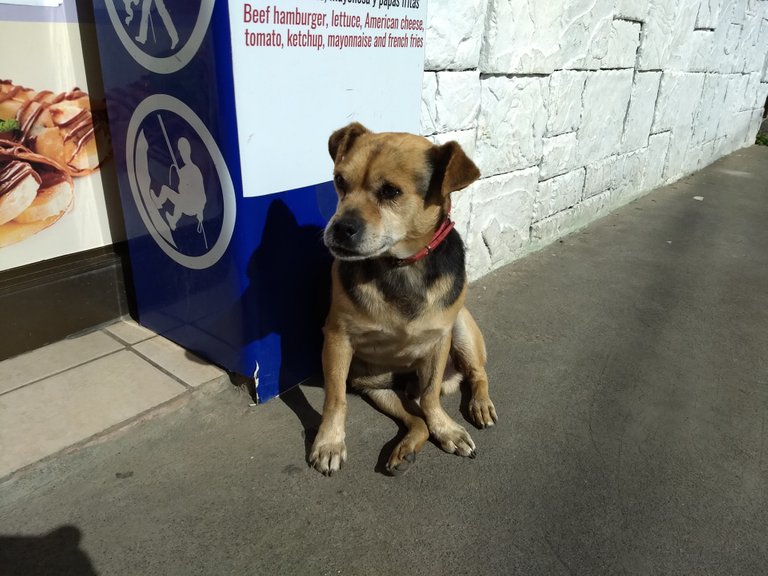 Unlike people, the dogs generally don't impose on you. They just look cute and who can resist? (Well, I did. I didn't have any food anyway and just wanted to say hi.) Look, they're getting plenty of food from tourists. He certainly isn't going hungry.
When I came back I saw him walking with a couple. Maybe I was wrong to assume? I asked the lady if he was hers and she said no. She had pet him and he started following her. I told her his name tag said "Rocky." She called him by name and told him to stay. He seemed disappointed and then crossed the street to sit on the patio of another restaurant. He's smart! He knows the good spots to find tourists with food!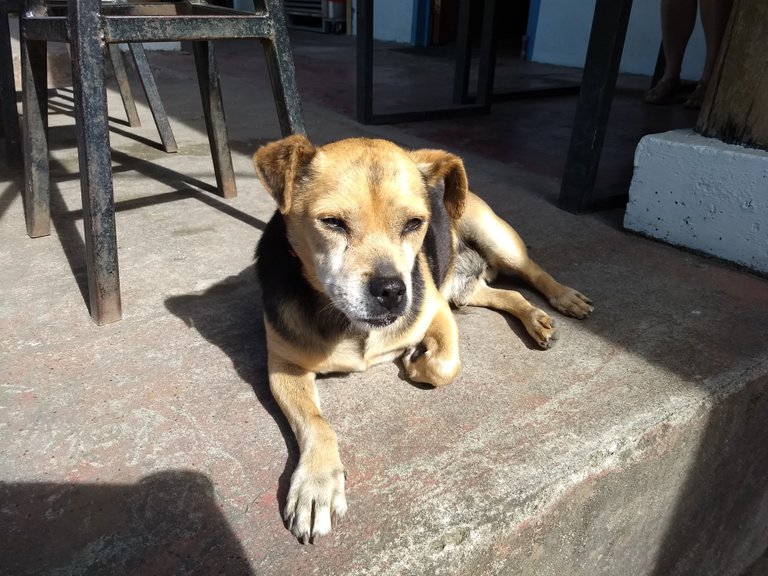 After a walk up the hill, I returned to town and walked by the restaurant where I had originally found Rocky. To my surprise there was another dog in the same spot! These dogs know the game!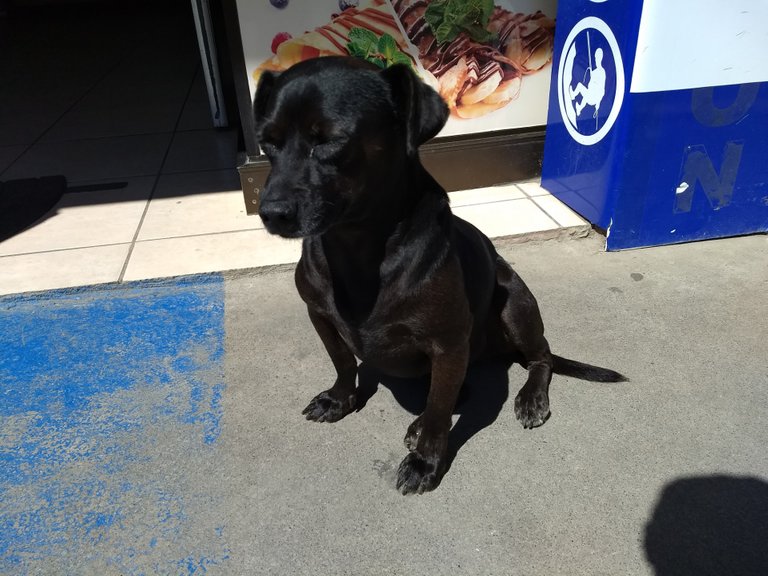 This dog didn't have a name tag. He barely paid attention to me. He must have known I didn't have food. After all, I was only passing by, not even entering the restaurant.
I walked down to the other spot where I last saw Rocky. He was still there but he had moved to a spot under the patio deck to take a nap in the shade.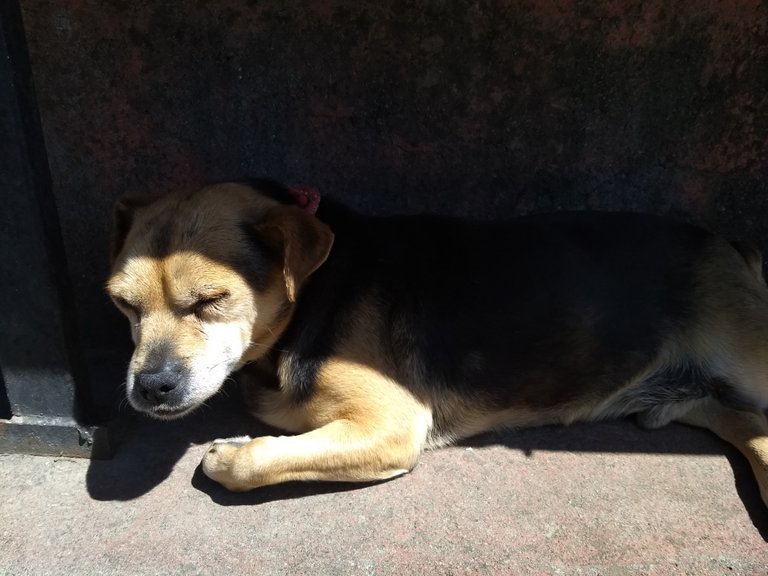 There were other dogs in town. I saw a big black one walking down the street yesterday. I didn't see him today. After nightfall, the weather started getting colder and rainy. People were not on the street as much. I went to look for more dogs but they were getting harder to find. They know there's no food to beg for when the weather is bad!
I got lucky and saw one trotting by the hostel. He approached me but when he saw I didn't have food he quickly resumed walking to wherever he was headed.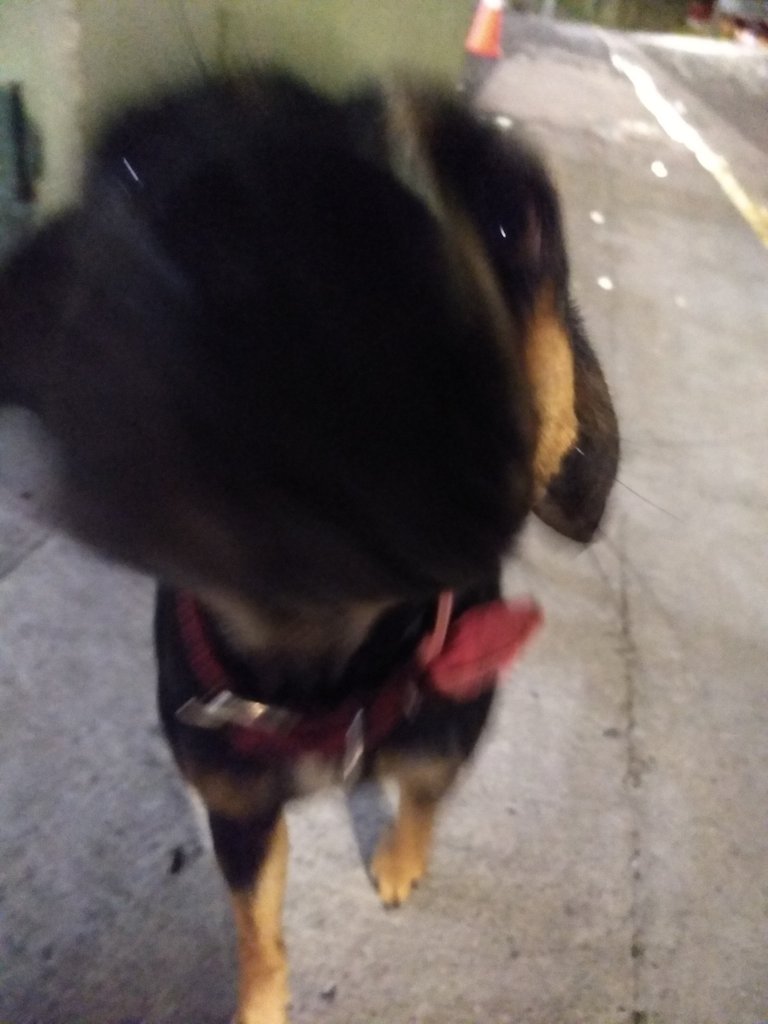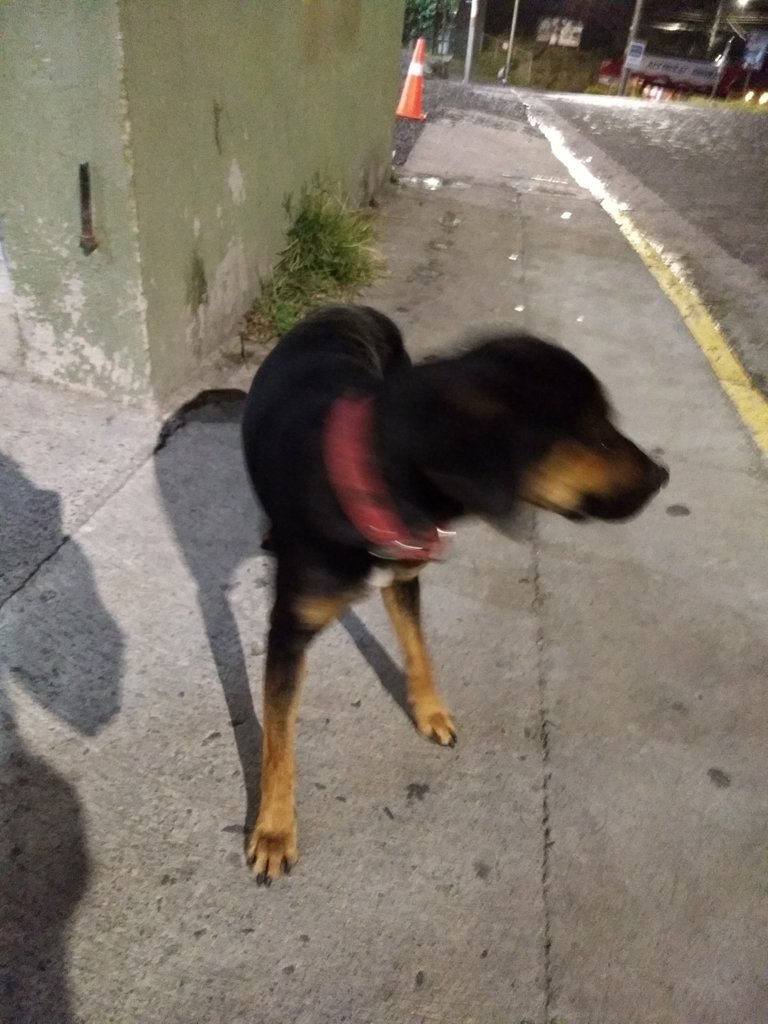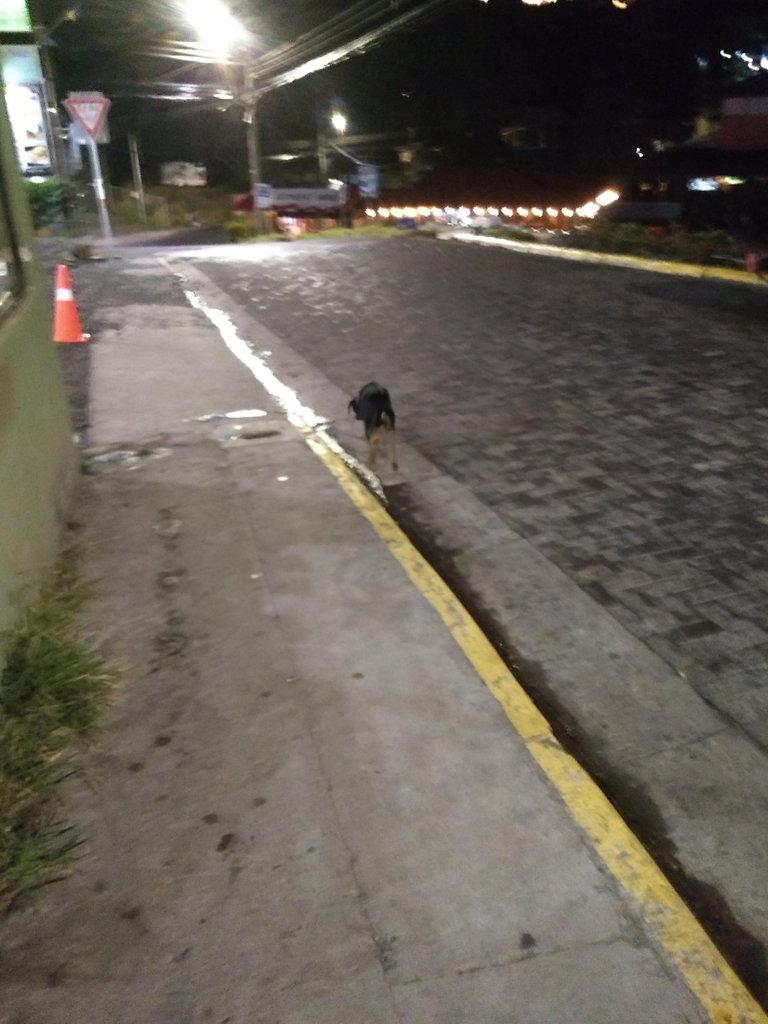 I walked around the block a couple more times but only found one more dog. This one was hanging out at a small gift shop. He had a water bowl so maybe he belonged to the shop owner. Or maybe she is just kind to the local dogs.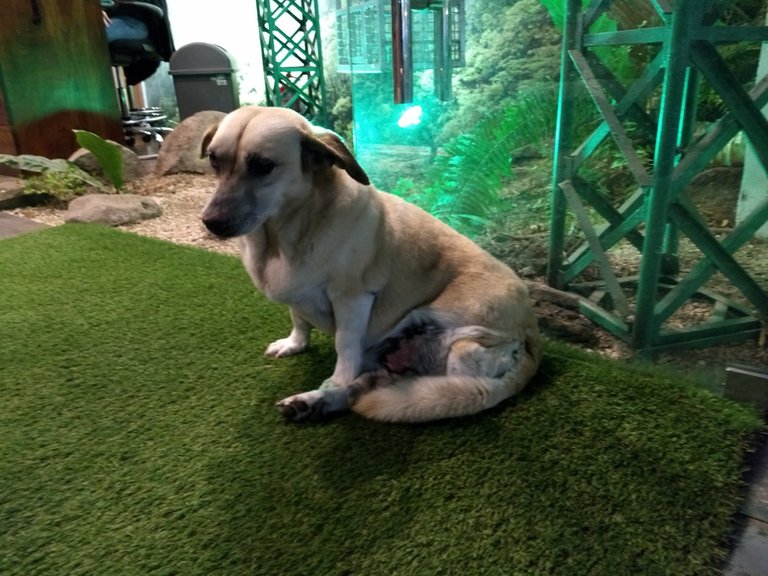 I wish I had taken more pictures of dogs yesterday. They add a lot to the local culture of the city. Just like every city has it's strange spare changing inhabitants that may not actually be homeless, so do some cities have dogs doing the same thing. They are clever dogs exhibiting the same behavior as people do when there are some better off than others. They thrive on the good will of tourists. They're quite well behaved too, with a freedom working dogs and house pets do not always have.
---
View this post on TravelFeed for the best experience.