Hi, @jayplayco here.
We have seen a lot of great services from entrepreneurs already building working products based on the whitepaper of SMT and working hard to make get SMT full with killer d'Apps. @steemhunt is already running their service beginning this year and gathering all gadget geeks within and outside the Steem community together - www.steemhunt.com. @tasteem has also launched their global service for a few months and are running contests to promote food stories and local restaurants -www.tasteem.io. @dclick is bringing finally advertisement similar like Google Adsense to Steem and had started to extend the service from the Korean market to the international market -www.dclick.io. We have additional service announced like @dstors, targeting d-commerce and running for an MVP end of January.
All these services are targeting not only the Steem community itself but at the end trying to break out and reach the audience outside. So the landscape, even in a very bearish market, for Steem does really looks great to attract users outside the Blockchain environment.
1. What is trips.teem?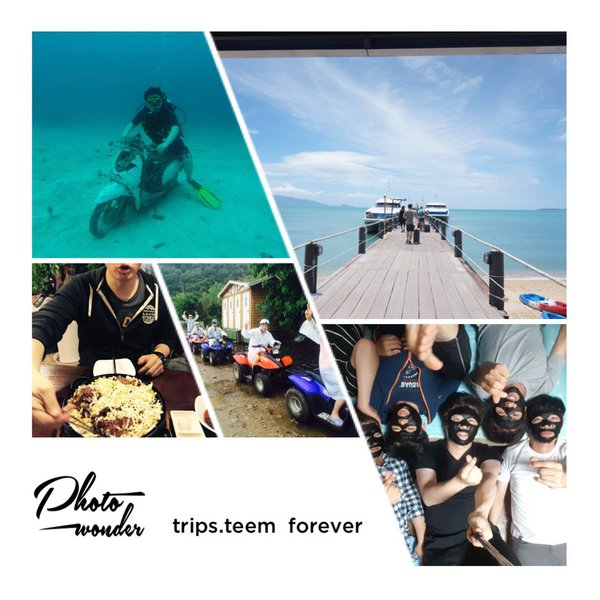 Homepage: https://en.tripsteem.com/
This time I would like to introduce @trips.teem, a still not well-known service outside the Korean community of Steem, as they have started their English service a few days ago. There had been an announcement from @snackplus, who is running this service through his company and you can find it here.
Original announcement: https://steempeak.com/witness-category/@snackplus/what-is-trips-teem-and-witness-introduction
Trip.steem is a platform for travel bloggers, agencies and travel-related companies. Trips.teem is going to build up in total four pillars into its service.
2. The four pillars of trips.teem
Trips.teem is planning to integrate four different services into its platform. The final goal would be to create a working economy that is rewarding the travel bloggers and also delivers high-quality content that can easily found based on categories and keywords. Travel agencies and travel-related companies would find influencers and advertisement opportunities to their direct target group and could also offer separate travel related product through the store.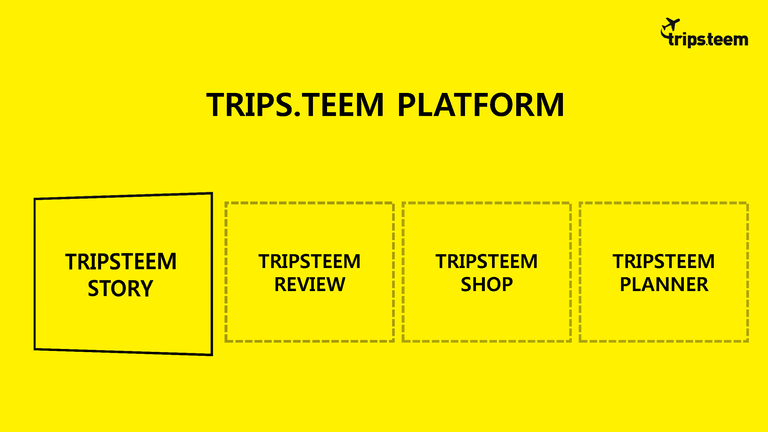 a. Story
Travel community service. Part of the services, like posting travel stories are live and already running on the platform.

The main purpose here is to offer an optimized platform for travel bloggers to share their stories.
Curations are categorized into different countries and categories
Posted travel stories, comments, and upvotes will be rewarded with trips.teem's tokens. (Before SMT, the trips.teem bot is upvoting posts)
Planned to integrate matching advertisement to the travel story and share the profit with the travel blogger.
b. Review
A transparent review system on the Steem blockchain (planned to make it accessible for travel agencies per API)

Reviews for hotels, pensions, guesthouses, even Airbnb hostings.
Review of touristic places (Cities, Countries, touristic attractions)
Review of events and restaurants
c. Shop
Shop with travel-related products and payment with trips.teem tokens, Steem, and SBD. (already started to co-work with travel agencies in Korea and is needed to expand when the international service is out of beta)

Flight tickets and hotel bookings (could also include rental car services)
Souvenirs from different countries/cities
Travel photography
d. Planner
Optimized service for travel planning

Using the trips.teem "Story" and "Review" database to recommend personalized travels.
Sharing of travel plans & budgets among users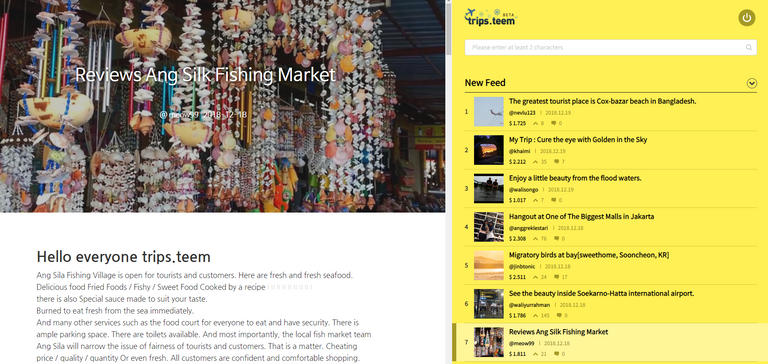 3. Roadmap
The current roadmap is planned like below, but due to some uncertainties regarding SMT, some milestones could be shifted or rescheduled.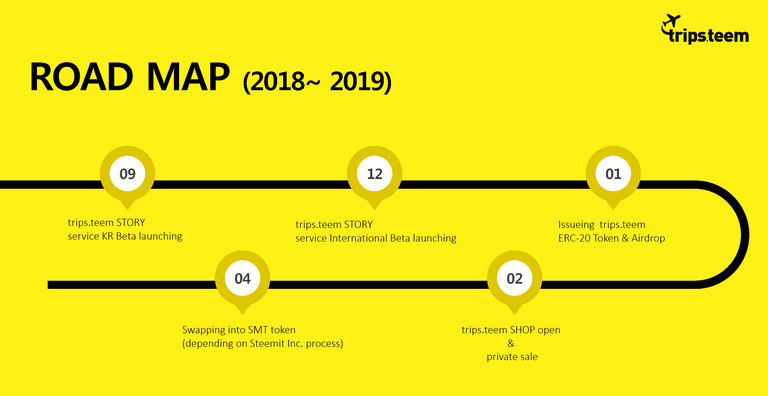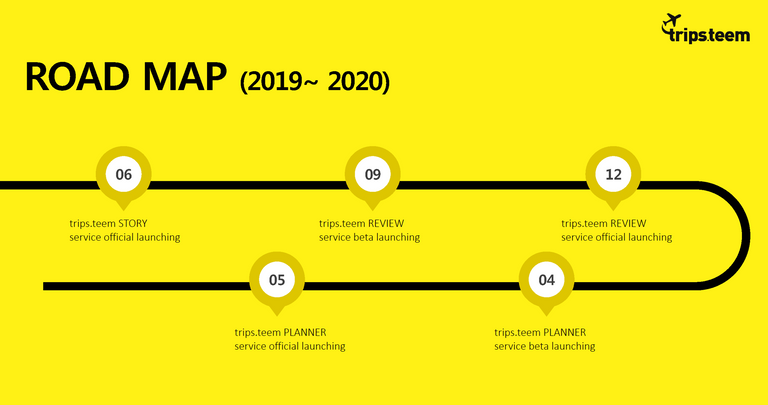 4. Delegation Plan
Trip.steem has started their delegation plan and gathered already 283K Steem power. It is planned to launch in total 1 billion tokens and as almost all SMT based projects, the token is planned to be inflatable.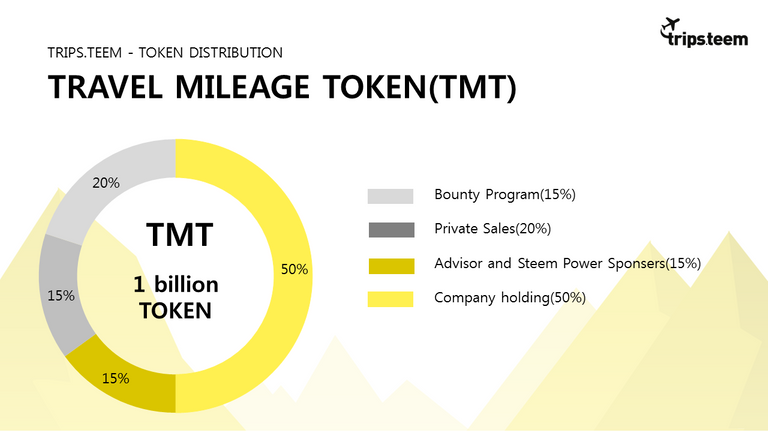 [trips.teem Token distribution plan]

Rewards for delegators
Delegators get 4 TMT Tokens per 50 Steem power per day allocated. Additional benefits will be announced separately. As an example, if I delegate 1000 Steem power to trips.teem I would gain (1000/50x4) 80 TMT tokens per day and 2400 tokens per 30 days.

Visit and join @trips.teem! You can reach them in their discord channel. https://discord.gg/yZdZRKr