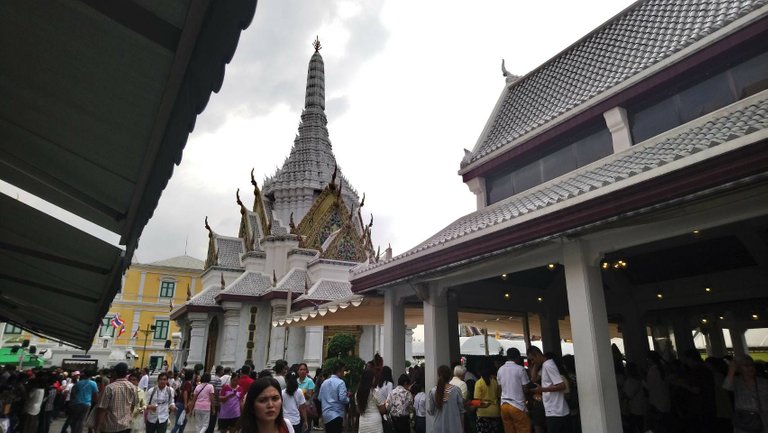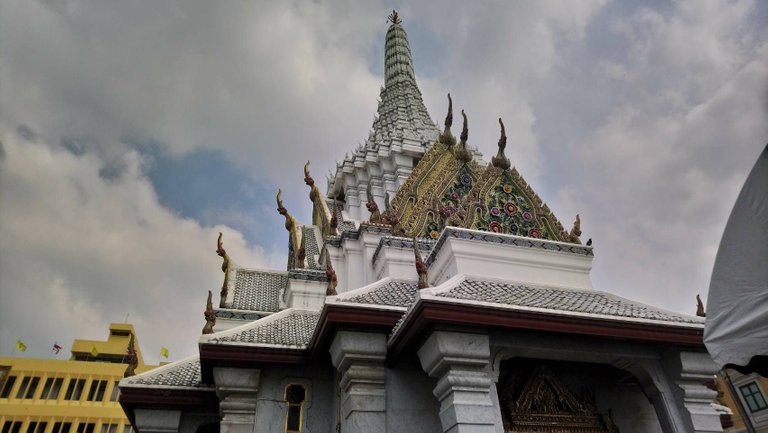 Hi guys,
Hello in February 2019, for the second month of the year. I think many people still traveling and going to anywhere for relaxing. I would like to take you to the Buddhist place, That is "Bangkok City Pillar Shrine". Normally, I often go there. For this time, I went there to pray for blessing on the new year, make merits and pray to fortune come to me and my family. The most Thai people also go there for the purpose same me.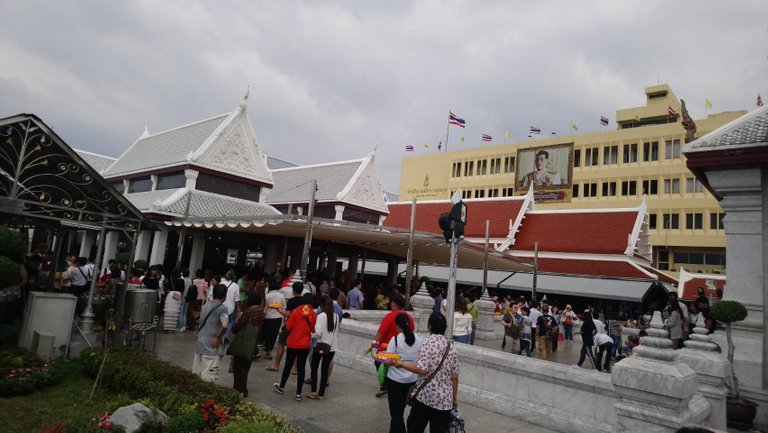 For the festival day such as the new year, the people will visit the Bangkok City Pillar Shrine so many. When I went there, I found the crowd of people so many. Both of Thai people and foreigner.
The Bangkok City Pillar Shrine is located on Sanam Luang in Thailand, that is located in the center of Bangkok. This area also have many places as the landmark of Bangkok, which is around Sanam Luang.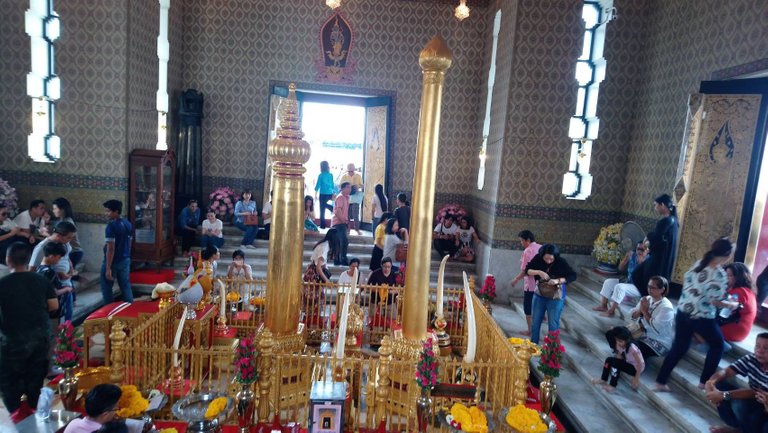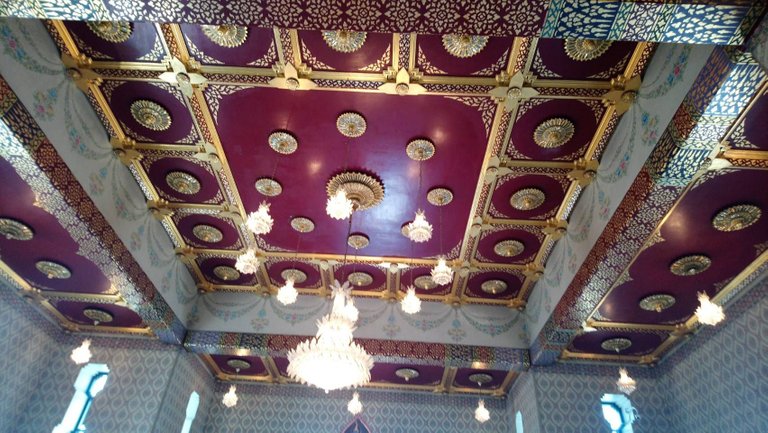 Both of above photoes show the inside and the Pillar Shrine. Here is the area for pray, we use three color satin fabric, four pairs of joss-sticks and candles and flower ring to worship the Pillar Shrine.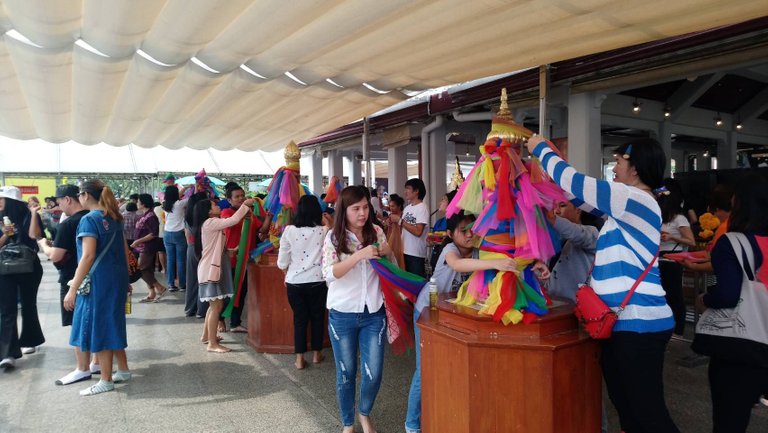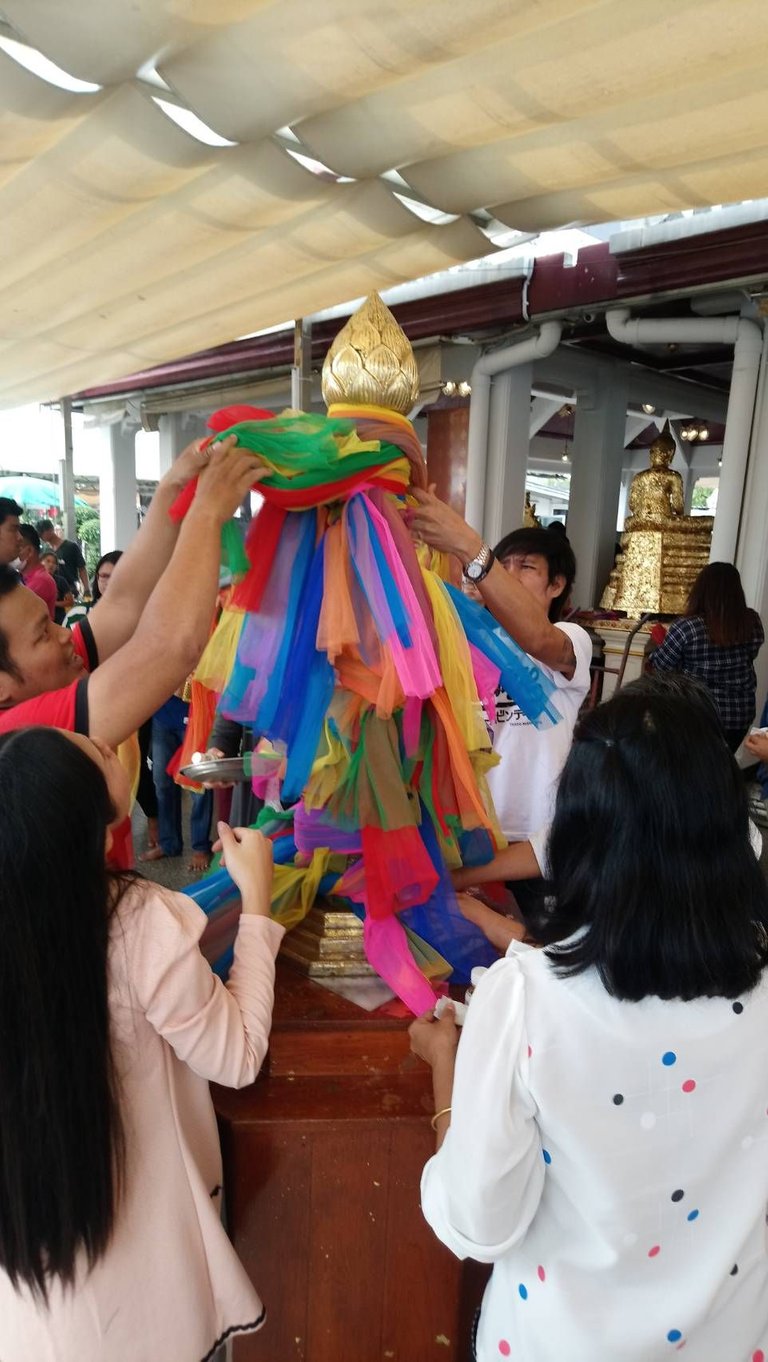 Here is the outside for worship.
I think you are happy with my recommendation. If you have a chance visit the Bangkok, don't miss visit here.
Thanks for stopping by my post.
@pasnobodyyee
---
Location information
● ศาลหลักเมืองกรุงเทพมหานคร ถนน หลักเมือง แขวง พระบรมมหาราชวัง เขต พระนคร กรุงเทพมหานคร ประเทศไทย
---
The Bangkok City Pillar Shrine
This is posted on trips.teem