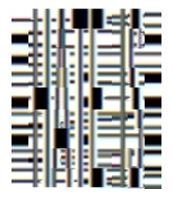 Where there are links, I encourage readers to click on them and read them for themselves. I have included paraphrased descriptions with events, but those are my interpretations of what was being said.
For those interested in verifiable events regarding the Haejin saga, I have begun to put together a timeline from the blockchain-verifiable events. It is not complete, so if you have any events to add, please let me know in the comments.
Here is the timeline up until the end of July, 2018.
Oct 15 - Bernie upvotes Haejin (with all alts)- Haejin also selfvoted this post
Nov 1 - Bernie upvotes Haejin (with all alts)- Haejin also selfvoted this post
Nov 1 - Bernie upvotes Haejin (with all alts) again - Haejin also selfvoted this post
Nov 28 - Bernie upvotes Haejin (with all alts)- Haejin also selfvoted this post
Dec 9 - @Ranchorelaxo upvotes haejin for the first time on a single post
Dec 9 - Haejin sends Rancho a transfer memo thanking him
Dec 10 - Haejin replies to starjuno refering to a relation to the same cats, indicating that they live together.
Dec 18 - Rancho begins upvoting haejin indiscriminately on multiple post at about $330/post
Dec 18 - Scarlet7 sends Rancho a transfer memo thanking him and claiming to be working with haejin to promote him.
Dec 19 - Bernie Downvotes haejin for the first time
Dec 20 - Bernie publishes this post starting the first part of the great haejin war.
---
Hostilities ensue
---
Dec 23 - Haejin asks his followers to power up and upvote him (telling them steem will go to $14 & $22)
Dec 25 - Haejin tells his followers to delegate to him
Dec 26 - Rancho begins downvoting Bernie
Dec 28 - Haejin declares "If this Blog post gets downvoted; @ranchorelaxo has our backs!!"
Dec 28 - Haejin begins a downvoting campaign against @themarkymark (@themarkymark has never downvoted haejin)
Dec 30 - Themarkymark publishes a post titled "Thank you, Craig" and cites dox threats and death threats from haejin's supporters.
Jan 1 - Haejin complains to @dan about "Thugs" downvoting him to 0 (while still earning MASSIVE profits from rancho's upvotes) Dan responds and upvotes the comment.
Jan 2 - @themarkymark and @tuck-fheman make posts about haejin's downvoting of charities and poker games.
Jan 3 - Haejin begins a campaign to remove witness votes from @themarkymark
Jan 3 - Dan downvotes haejin twice
Jan 4 - Scarlet7 asks Bernie to remove his flags during a exchange about how they are both (haejin and Randowhale) profiting. Bernie suggests they talk on steemit.chat
Jan 5 - Bernie and Scarlet7 announce an agreement
---
Hostilities Subside (for the most part)
---
Jan 5 - Haejin's posts average more than $400 per post
Jan 6 - Haejin predicts $14 Steem target dead ahead
Jan 6 - Haejin has a post with final payout of $704.33
Jan 6 - @adm continues to downvote haejin
Jan 6 - Jan 11 Haejin's posts earn $11,437.51 in 6 days.
Jan 11 - Haejin upvotes a spammer and tells @adm, "...If you continue downvoting me, myself and @ranchorelaxo will reverse every one of your upvotes and downvotes. Combined we have $1.6 Mil SP...go ahead, check our wallets. I see your vote activity with steemcleaners. IF you continue downvoting my blogs, we will have no choice but to diligently reverse ALL your's and SteemCleaner's votes and add tons more in SP if required…."
Jan 11 - @berniesanders replies to haejin's threat above, "...The truce is OFF. You are treating Steemit like your personal playground and that is going to end. You will NOT come here threatening people like you are…"
---
Jan 11 - Truce over
Jan 15, 2018 - Bernie makes a post lamenting the lack of action from the Steem community.
Jan 15, 2018 - themarkymark replies to a comment on Bernie's thread mentioning that he was being monitored and threatened by whales concerning his involvement in the conflict.
Jan 20, 2018 - Haejin comments to Bernie, "I hope all of your sheep enjoy getting flagged!!! The more you morons comment, the lower I take your rep!"
Mar 6, 2018 @transisto publishes an open letter to ranchrelaxo and haejinlaying out the reasons why he is flagging haejin.
Mar 6, 2018 haejin responds to transistoin which he claims to only self-vote in response to downvotes, complains about followers and commenters on his blog being downvoted, complains about memes being posted on his blog, claims to not use multiple accounts, says he has info from "a third party" about Rancho being listed as developer status investor with Steem.
May 10, 2018 - Haejin threatens to dox bernie
Jun 13, 2018 - haejin begins to post 2 images and a disclaimer upvoting with his and rancho's stake
Jun 27, 2018 - Fulltimegeek, Haejin, and Lyndsaybowes make a truce. Haejin promises not to revenge flag "spitball" flags from other users as long as fulltimegeek stops flagging and commenting on his posts. He also promises to upvote others as long as he receives no downvotes. Lyndsay offers to pay for any flags he receives if he uses some of the rancho votes for other efforts. Haejin never responds.
---
Haejin stops downvoting people even though several users still downvote him.
---
Jul 10, 2018 - Haejin upvotes several of his comments for over $100
Jul 11, 2018 - Haejin upvotes several more of his comments for over $100
Jul 16, 2018 - Lyndsaybowes calls out haejin for upvoting his comment at the last minute in order to fly under the radar.
Jul 17, 2018 - Lyndsaybowes replies to Haejin's comment noting that he self voted himself for $700 on comments that day.
Jul 22, 2018 - Lyndsaybowes posts apparent proof that Heajin has direct control over the voting ability of the Ranchorelaxo account.
Jul 31, 2018 - Kabir88 downvotes 9 posts (including some comments of haejin's. Haejin retaliates a couple of hours later by downvoting several of kabir's posts. The terms of the 2nd truce have been breached.
Jul 31, 2018 - Rancho replies to kabir88 complaining about kabir downvoting a string of his comments. He then deletes the comment. Haejin makes the same comment word for word. Other than this instance, Rancho has not made a comment since June of 2017
Jul 31, 2018 - Kabir begins to troll haejin on twitter.
Jul 31,, 2018 - Kabir makes a post suggesting that one of haejin's associates may have a criminal record. Haejin refutes this and identifies a difference in spelling. Kabir updates the post with a new link.
=============================



=============================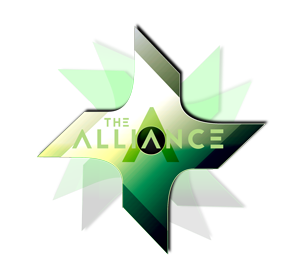 =============================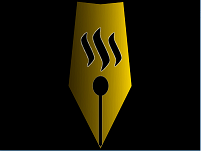 Join the new Discord channel dedicated specifically to poetry
Block Chain Poets
Where poets support other poets.