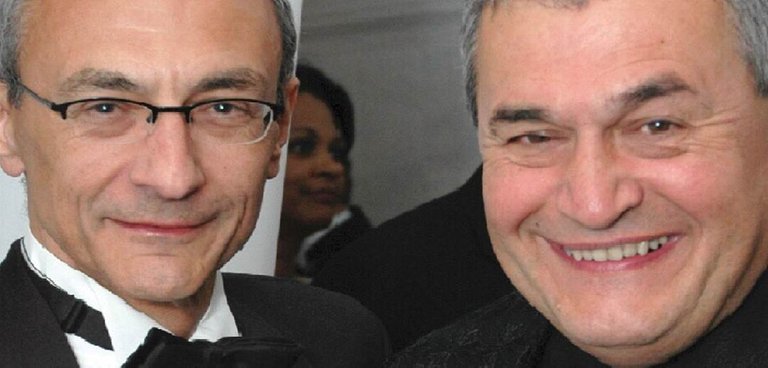 John and Tony Podesta are an example of the worst kind of scum humanity has to offer.
John is the former counselor to the President of the United States under Barack Obama, Chief of Staff to Bill Clinton and Chairman of the failed 2016 Hillary Clinton Presidential campaign. A clear example of the type of disgusting individuals that wander the halls of power in the world today.
There is a lot of chatter flying around at this current time regarding John Podesta and his possible links to Chester Bennington (lead singer of Linkin Park) who died a few days ago in suspicious circumstances however I'll leave that for now along with other shocking revelations about the brothers (including pizzagate) that have come out over the past few years as this post is about their art collections. I'll get into the other stuff in later posts.
Tony is a lobbyist and fundraiser best known for founding the Podesta group. The Podesta group have lobbied for many institutions such as BP & Bank of America. The group have been involved in many political campaigns and were closely connected to the Barack Obama administration.
I will warn you at this point that the 'artworks' owned by the Podesta's are disturbing to say the least and will be upsetting for some. The idea of this post is not to shock or upset it is to highlight how paedophilia and torture is being glorified by certain sections of the art world and how people at the highest level of the current power structure condone it by paying large sums of money to own it.
Ask yourself this question, as a decent human being would you ever consider owning paintings that show children being tortured and abused? Of course not, the thought sickens most people. But not John and Tony Podesta.
The pictures start here so if you need to skip them please do but take the time to finish the post and comment as child abuse as a subject is important and needs highlighting so it can be stamped out.
There are those who will argue it is indeed valid art and I suppose it is, however I have a real problem with people that seek to own the pieces and display them with pride. Please don't make comments defending the owners of the art as I won't respond. The ownership of the pieces goes to show the character of the owners as far as I'm concerned.
This is the work of Serbian 'artist' Biljana Djurdjevic.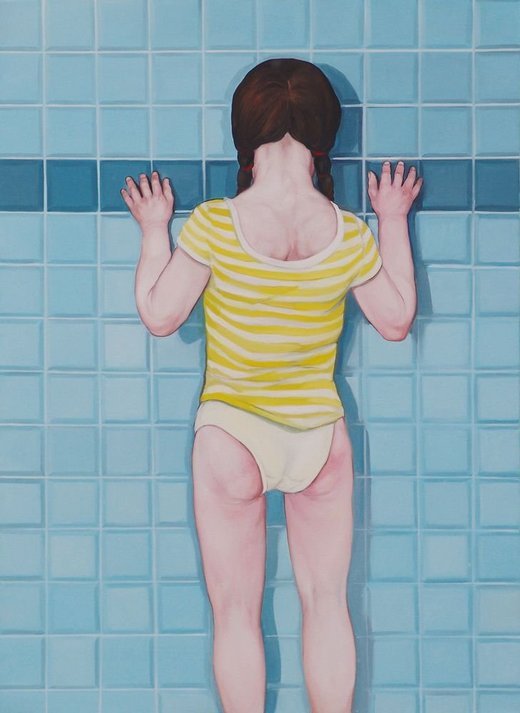 You may think it's not that bad but it gets more disturbing.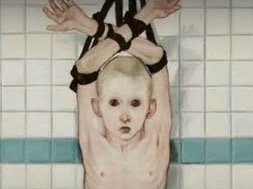 There is no condoning seeing children is such compromising positions.
This set is by Kim Noble, who is said to have suffered satanic ritual abuse. https://dcpizzagate.wordpress.com/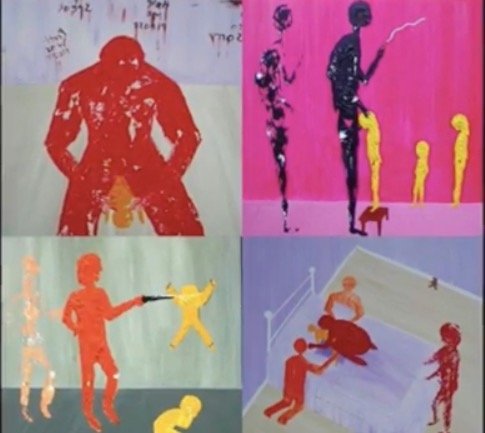 It is not my intention to criticise the artists for their work especially if they were the victims of the type of abuse depicted, it is the buyers and owners that give me the creeps. Abuse victims often have an awful time even expressing what has happened to them and if art is their only outlet I would never judge. Having been a victim of abuse as a child (although I will say nothing to the extent of what is depicted here) I understand the issues of communicating your feelings.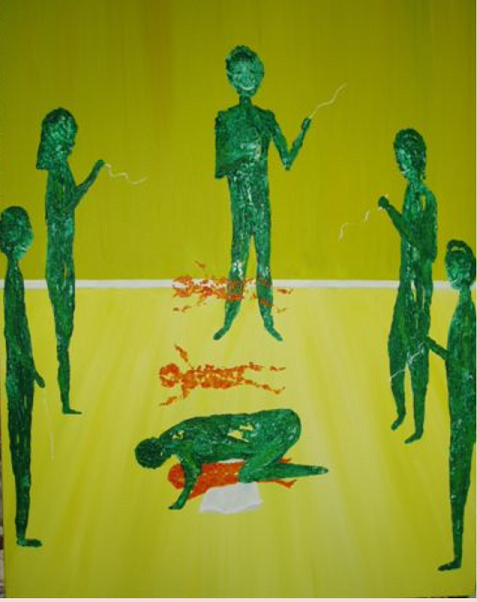 I don't care what anyone says, you would need to be very disturbed to enjoy looking at this on your wall at home.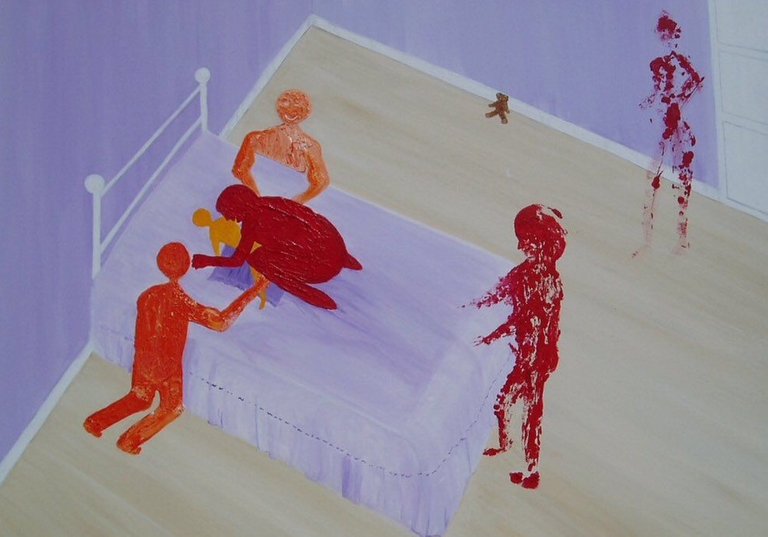 http://ibankcoin.com/zeropointnow/2016/11/26/sick-lets-revisit-the-podesta-penchant-for-pedophilic-cannibalistic-and-satanic-art/#sthash.vHvUUyKv.mzkKrxJx.dpbs
There are others but I think I've made my point. Why would anyone of sound mind want to collect this kind of art? You might say they are supporting an artist who had a dreadful experience but as later posts will show that is really not the case when it comes to these awful men. Too much has come to light recently regarding these two for it to be a benevolent purchase.
Below is a picture of John Podesta in his campaign office when he was running Hillary Clinton's failed attempt at the Presidency, it depicts 2 men preparing to cannibalise another! Why would any one want that on their office wall if they were a normal caring person?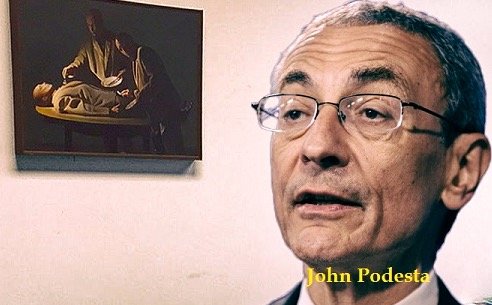 https://fellowshipoftheminds.com/tag/john-podestas-cannibalism-painting/
There is definately something really wrong with John and Tony Podesta and in Pt 2 I will be delving into there alledged links to Pizzagate and other high profile criminality. Please take time if you are in any doubt about the morality of these men to take a look at the many videos that have been made regarding these dreadful men and their equally dreadful art collection. There are many more paintings a sculptures depicting horrific scenes.

https://m.youtube.com/results?q=john%20and%20tony%20podesta%20art%20collection&sm=1
I will just embed one video for you as it show the extent of the collection as its not all child related but believe me most of it is really weird. This post has been a mere glimpse into the lives of these twisted individuals who sit near the top of the Washington DC power structure. Future posts will reveal more.
https://m.youtube.com/watch?v=avHYs0Q1Ods
Thankyou for visiting @tremendospercy

Gif by @justcallmemyth
All Images courtesy of Google Images. https://images.google.co.uk/
TremendosPercy Avater by @epicdesigns