This was happen when there's a celebration in my province, of where I live. In our little barrio in New Bataan Comval Province. It is called Cogonon New Bataan.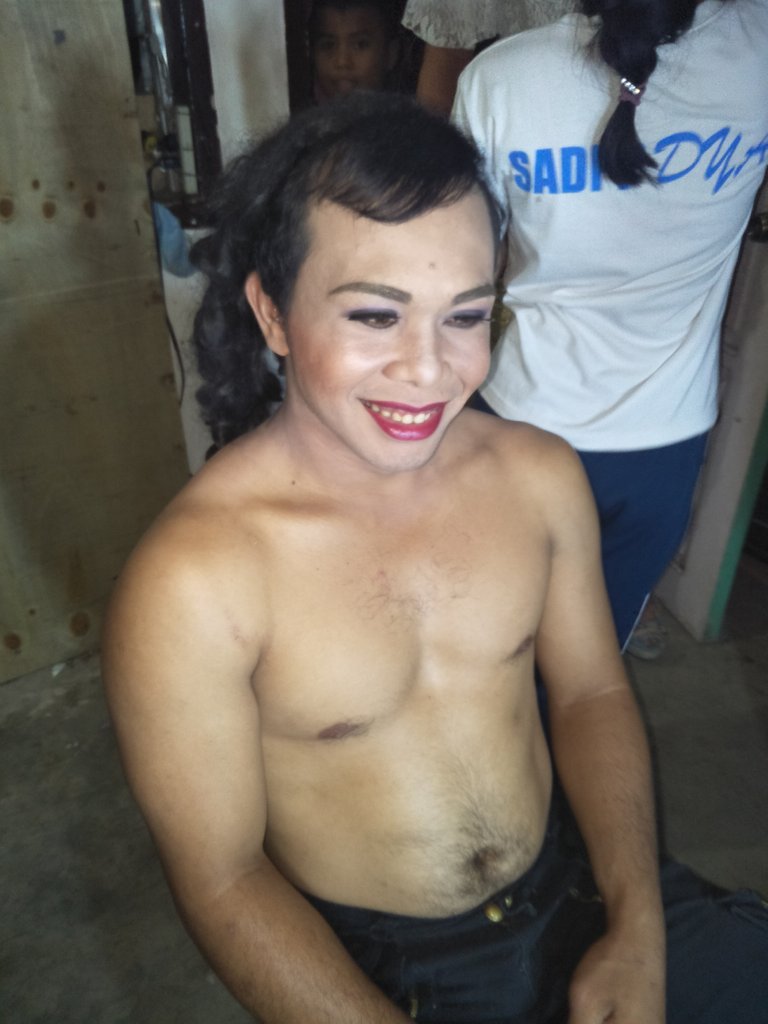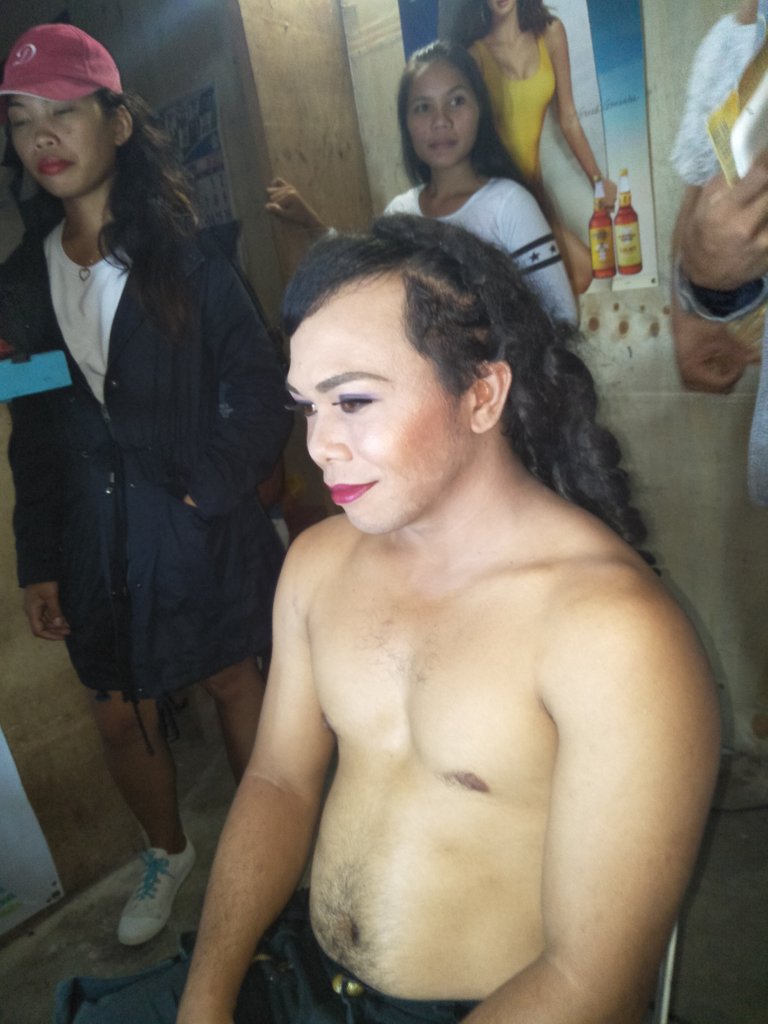 So, she is my brother, opps no he is a he hahah.. He is my brother, he is joining for pageant search for Macho Gay representing their purok 5. Cause every purok here in our barrio represent each of their contestant. My brothers not a gay, he's totally a man, actually he has 2 kids but he had no choice but to participate the event, as their chairman tell him to join. The purpose of this event is to have fun, the people that live here...
So here it is now their introduction number as they dance the song momoland. :D 6 contestant who have join and as soon as they come out the crowd start shouting, they were all happy that finally they show up as this is the most awaited event here the macho gay.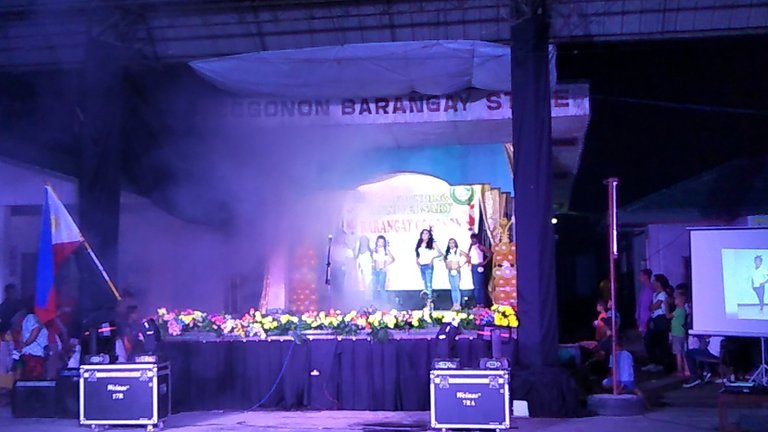 My brother in his introduction.. He's a bit shy when he introduce himself as a girl..haha he forgot his a.k.a.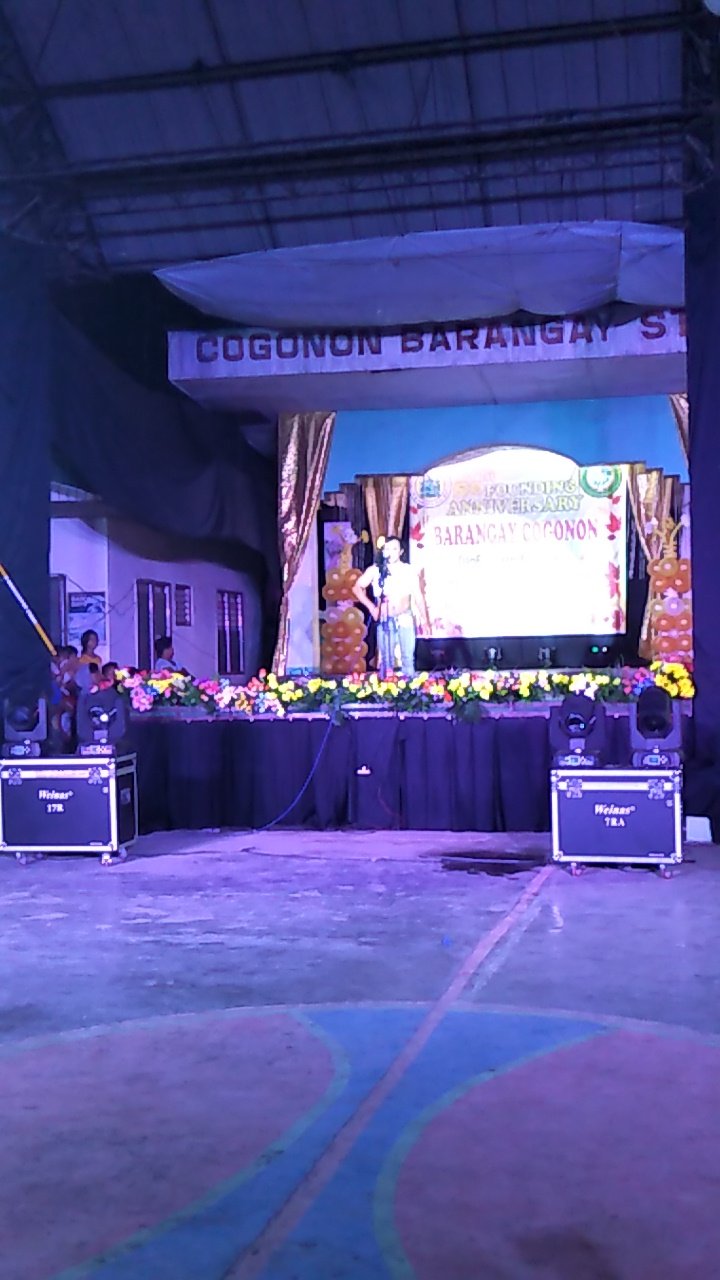 In his sports attire... I was bit shocked that his attire is basketball when my sister told me that he's going to wear a badminton attire.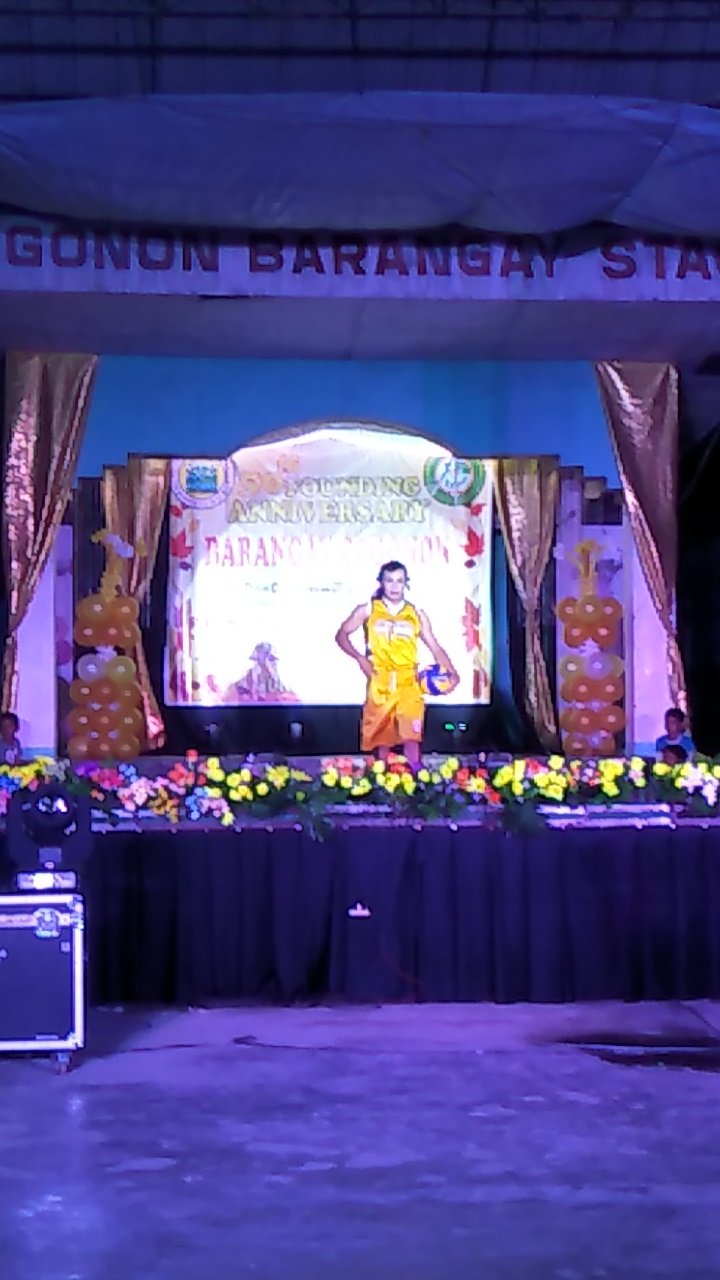 Flower dress attire... The picture was blur because I was taking a video while also capturing his walk..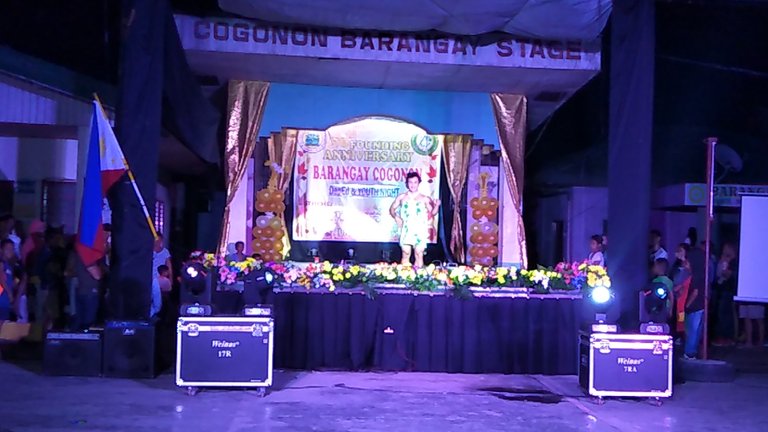 Now this is the funniest moment, the bikini attire... :D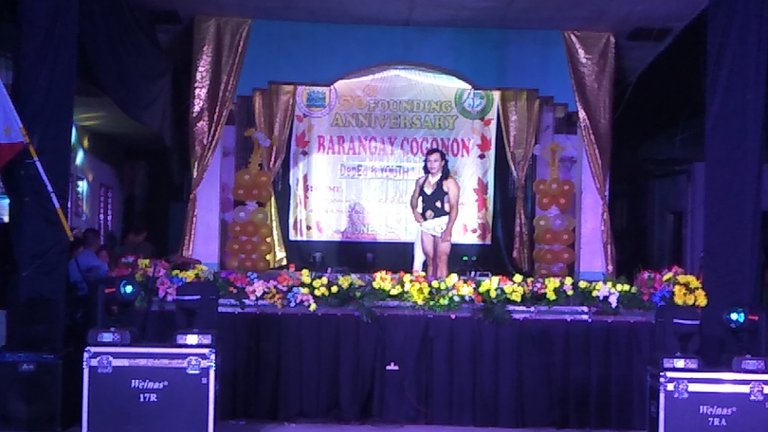 Sexy attire..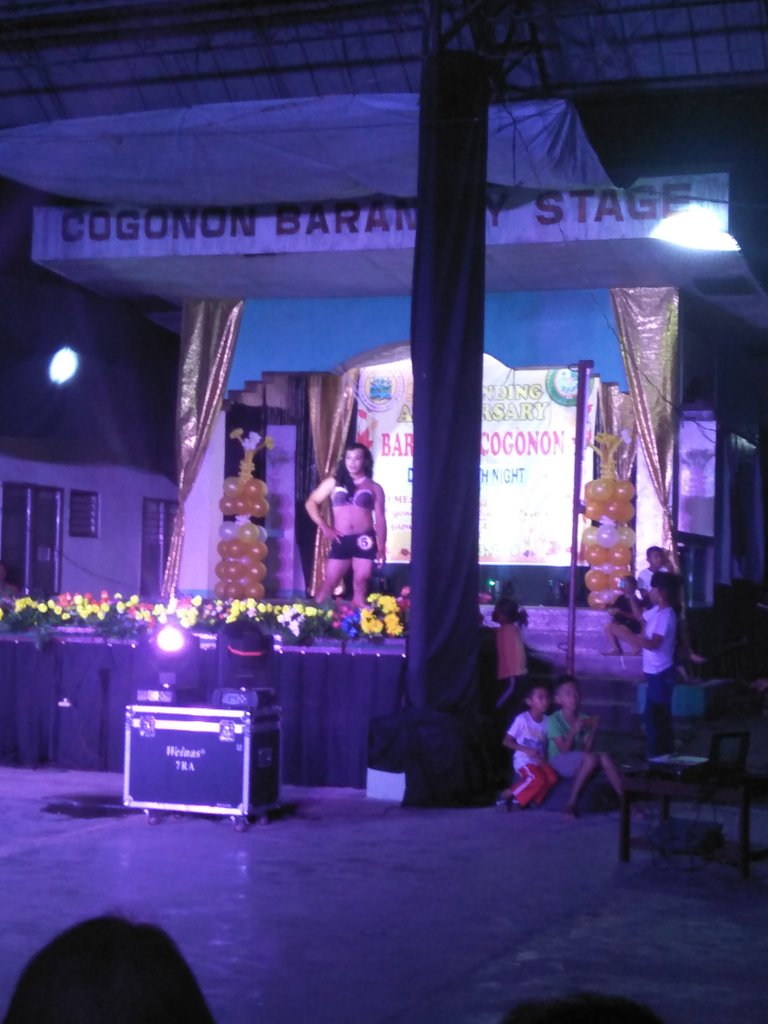 Now for the last part, creative attire.. This is their last attire where all the material used is from biodegradable. After that question and answer portion.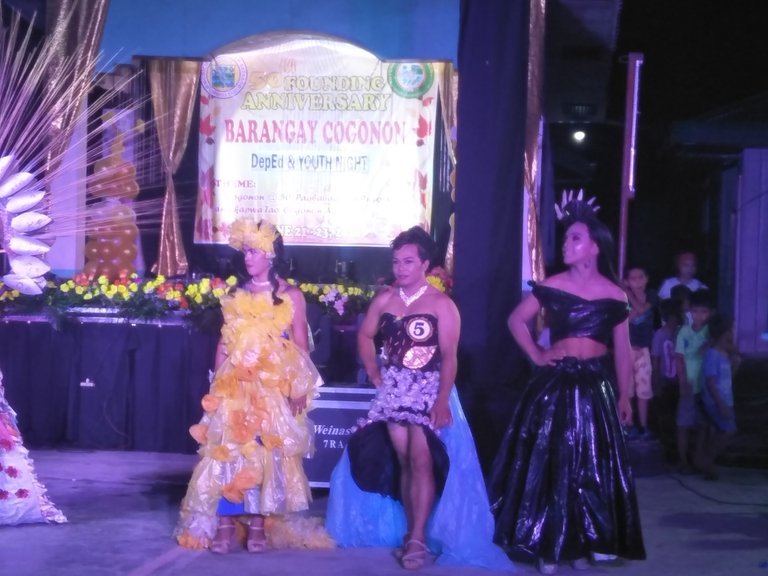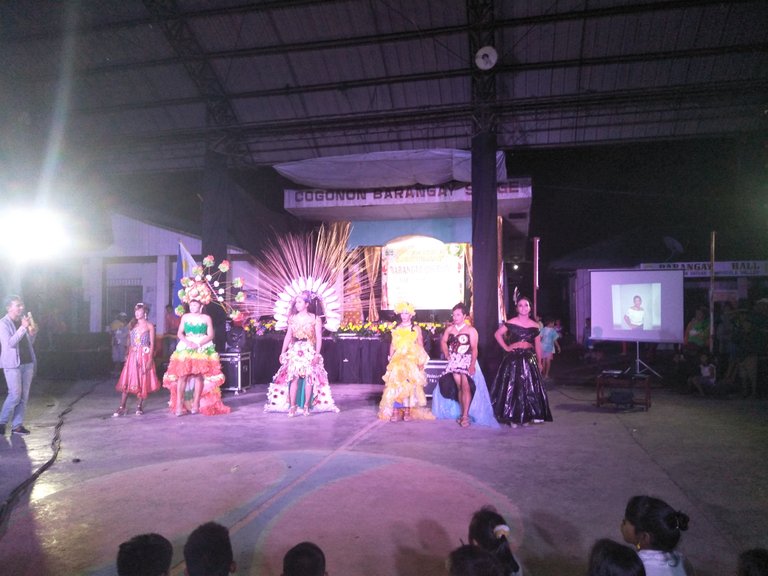 I didn't finish the event because I have my child with me and it's getting late that time but before going home,finally I got a chance to take a selfie with him. :)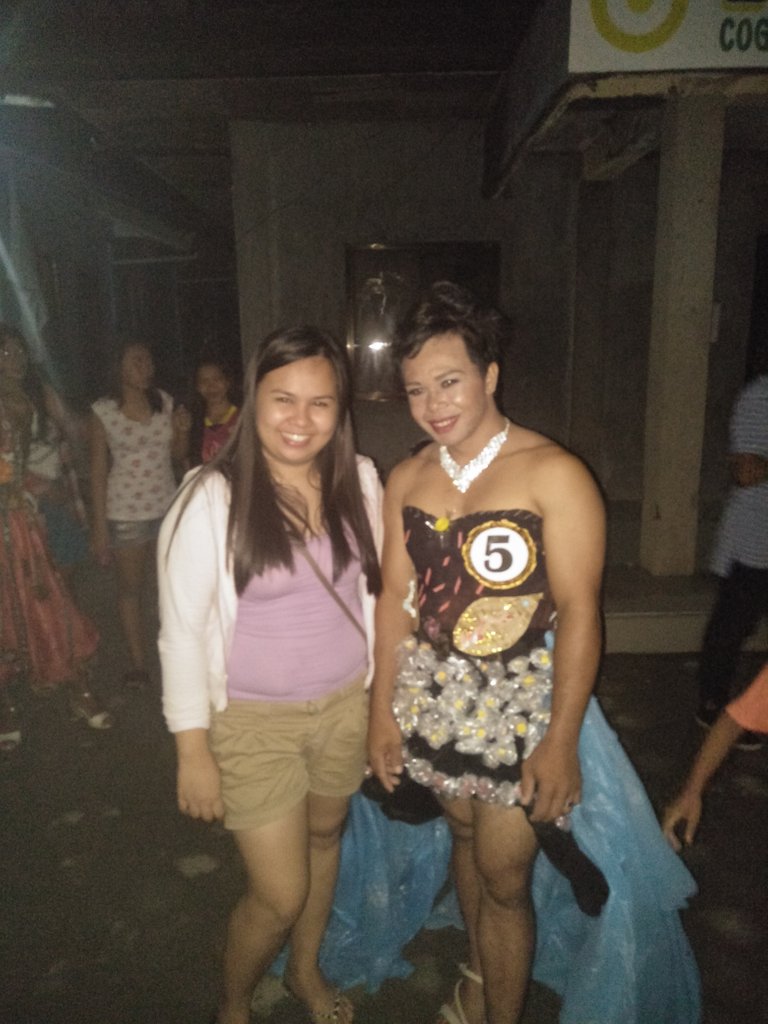 I may not finish the pageant but my brother tell that the winner of that competition is contestant number 3. Well, i can say that she's really beautiful that night. Winner or not as long as they make people happy, that's what's more important. :)

Please support @surpassinggoogle as a witness by voting him at https://steemit.com/~witnesses and type in "steemgigs" at the first search box
You can also give him witness voting decisions on your behalf, visit https://steemit.com/~witnesses again and type in "surpassinggoogle" in the second box as a proxy
Please support his project as well, which is @teardrops Smart Media Token