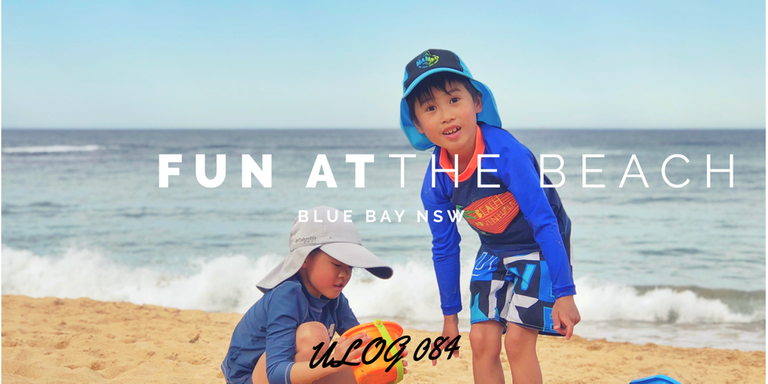 San was missing his friend J. so our two families decided to meet at Blue Bay near The Entrance. It was the perfect day for that, the forecast was predicting 32 C and it was very hot indeed. We got there at around 12 noon and our friends were late due to the traffic. So they had food on the way and we had our picnic on the sand.
I brought my ukulele and didgeridoo and practiced in the beach tent. It was getting hotter and hotter but luckily there was a breeze and clouds now and then to cool down the air a little bit. J. and his sister and family arrived not long after and the kids were having fun on the sand.
At some point, I left everyone behind and took my tripod and iPhone to try take some photos. I wanted to get some slow shutter photographs of the water around the rocks but it was not successful this time. So I went to the rock edge and tried to get some shot of the waves smashing the rocks.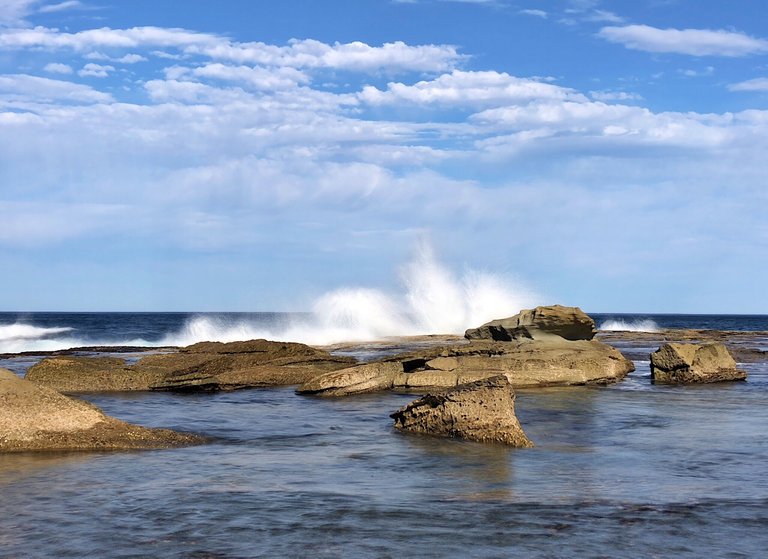 It was very tricky, not only did I need to time the shot but I also had to wait for a nice wave to show up. I spent a long time pointing the phone to a rock but the waves were crushing on the left or the right. When I finally decided to turn around to where the waves seem to crash on a lot, they stopped coming on that side and started appearing behind the rocks I was aiming at at the beginning lol.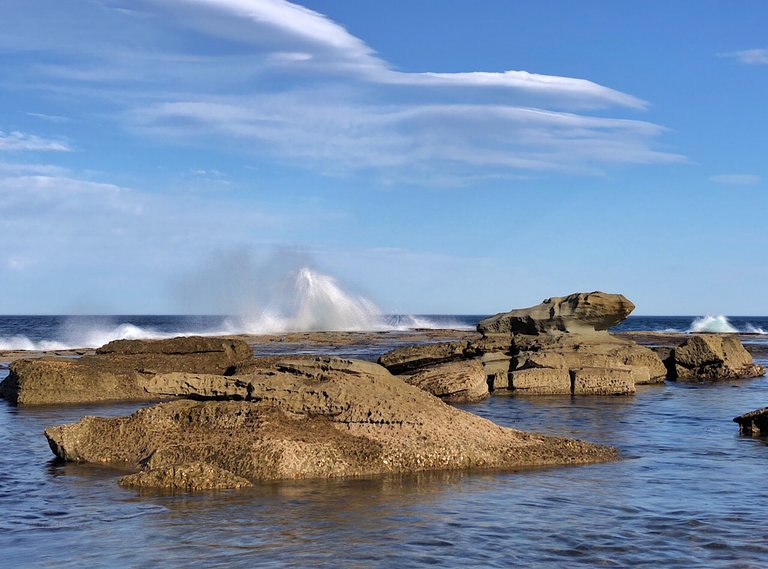 After an hour or so, I decided it was enough and went my way back to the family. On the way back I wanted to see if I could get a shot of the water facing houses with their reflections on the little puddles on the rock platform. I set my Benbo tripod as flat as possible so that the iPhone is just 5 cm above the water, it was low enough so I could get some nice reflections.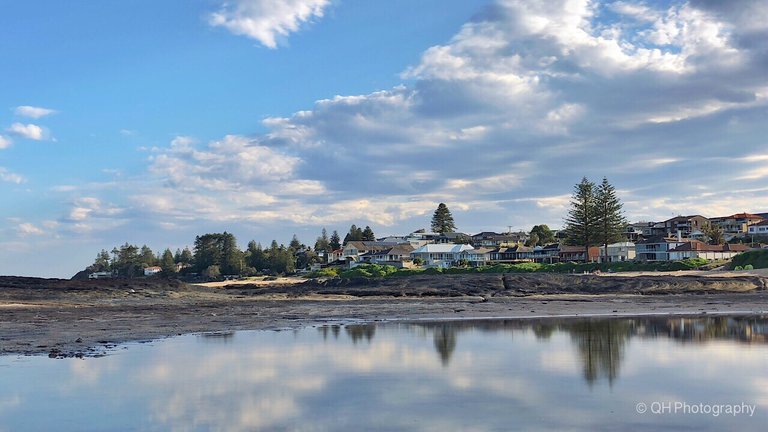 ---
Previously on my Ulog:
---
Vote for my witness
On Steem, Witnesses are playing the important role of providing a performant and safe network for all of us. You have the power to choose 30 trusty witnesses to package transactions and sign the blocks that will go in the Steem blockchain. Vote for me via SteemConnect to help me do more useful projects for the communities.
---
---
Credits
The image at the top has been generated with the Canva app using my own photo.
---
Protect your money against Phishing Scam!
Cryptos accounts are the target of international scammers because they want your hard earned money!
Those people are very clever and in a moment of inattention, you've given them your login and password!
I've created a Chrome extension that can help you detecting scam links!
Install Steemed Phish Chrome desktop browser extension now!
Password and Private Keys security
You all know that your Steem password is the access to all your STEEM, SBD, posting, transferring, everything... right?
So, please, follow these simple steps and keep yourself safe:
Apart from the initial setup of your account, NEVER use your password ANYWHERE, if stolen, it will give full control to your Steem account.
Backup your password and keep it somewhere safe. Use a password manager like Lastpass, print it on paper and put it in a safe (no kidding). If you forget your password, no one can help you out.
To login for creating content and curating, use your Private Posting Key
To make transfers and account operations, use your Private Active Key
To encrypt and decrypt memos, use your Private Memo Key