Unboxing Samsung T5 500GB SSD Disk
Just got my new SSD disk in the mail and now I'm going to bring you along when i open it.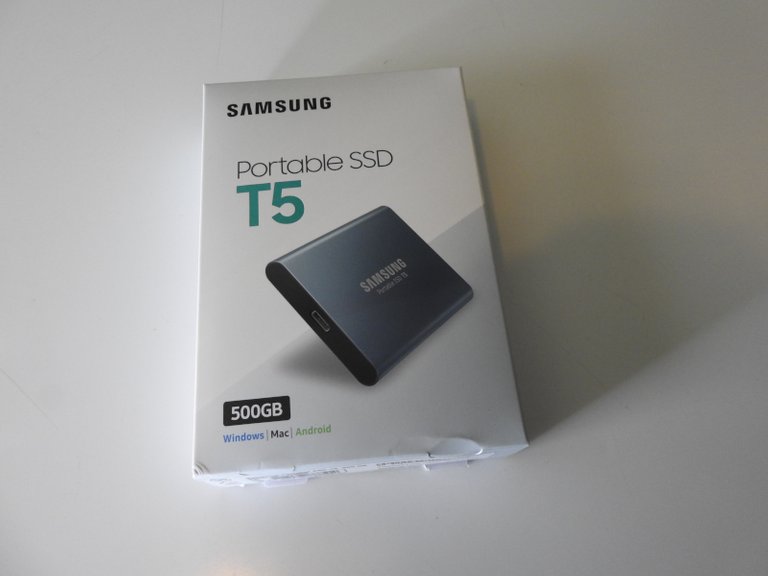 How small can an external storage device be? Pretty small, especially in the case of this T5, which is about the size of a stack of credit cards.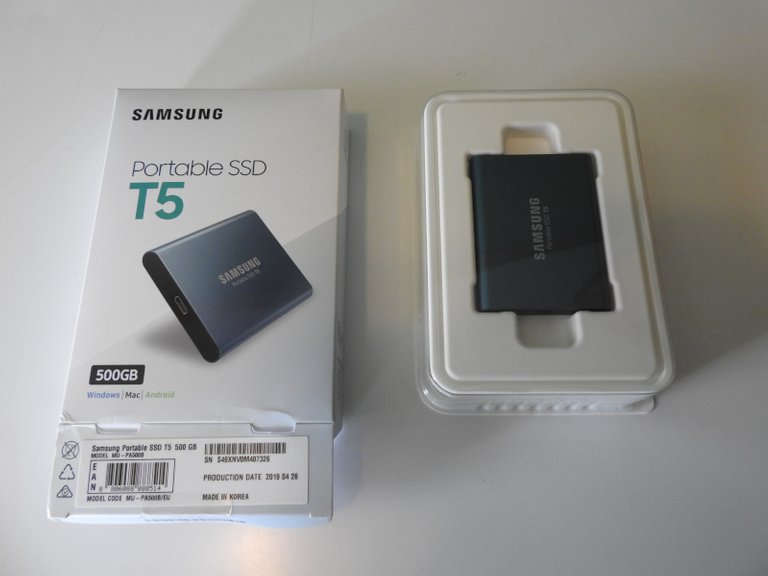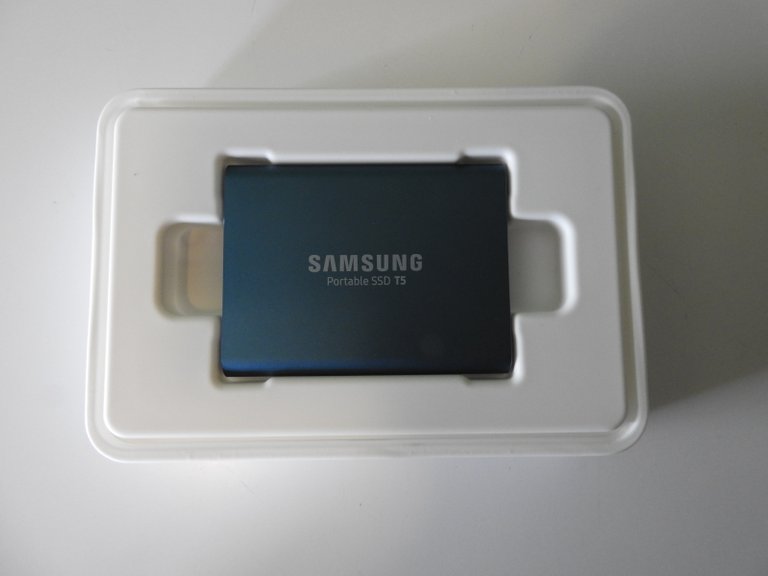 Under the hard drive it self is the manual, but as we all know, this is the paper we throw away.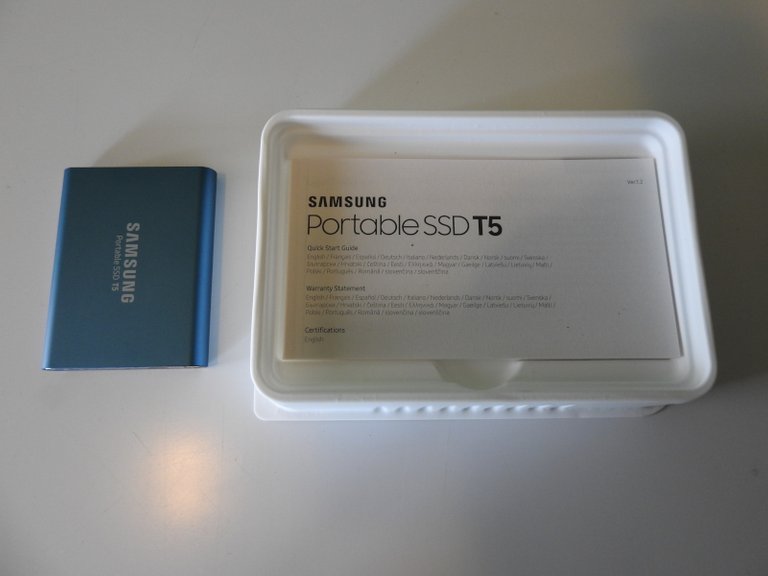 ... and under it we find the cables,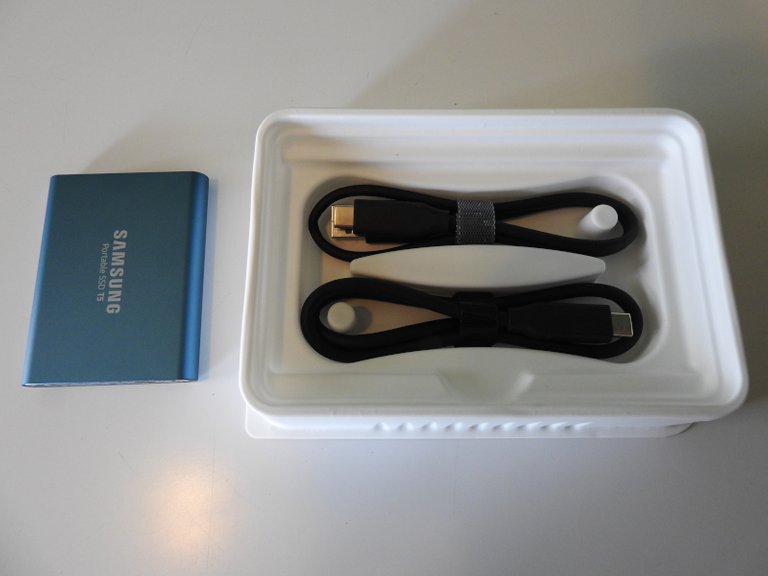 they actually sent 2 cables, one for classic USB to USB typeC and one USB type C in both ends.
This harddrive can actually be used on your phone.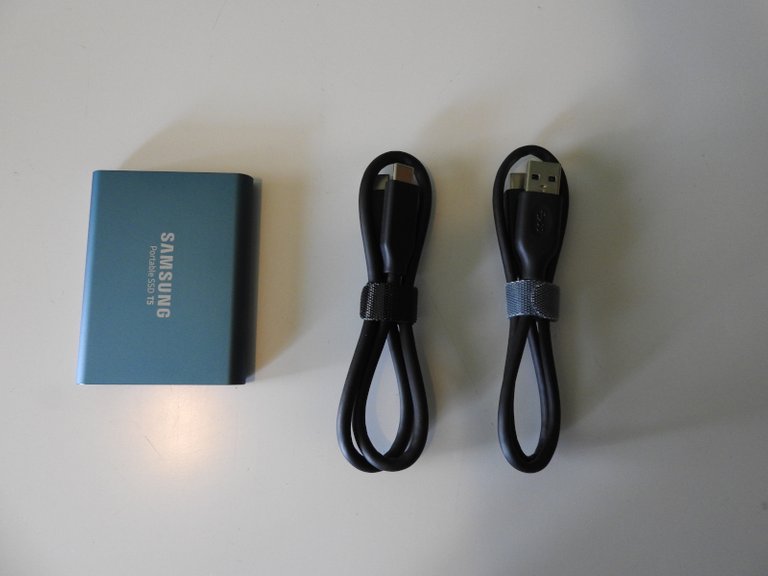 And finally for a test of the disk.
Its very close to the theoretical read/write speed.