Buenas tarde amigos espero que estén bien, para hoy les tengo algo super creativo aprovechando al máximo el reciclaje, les mostrare como realizar un lindo Gatotigre con material reciclado.
Good afternoon friends I hope you are well, for today I have something super creative making the most of recycling, I will show you how to make a cute Tiger Cat with recycled material.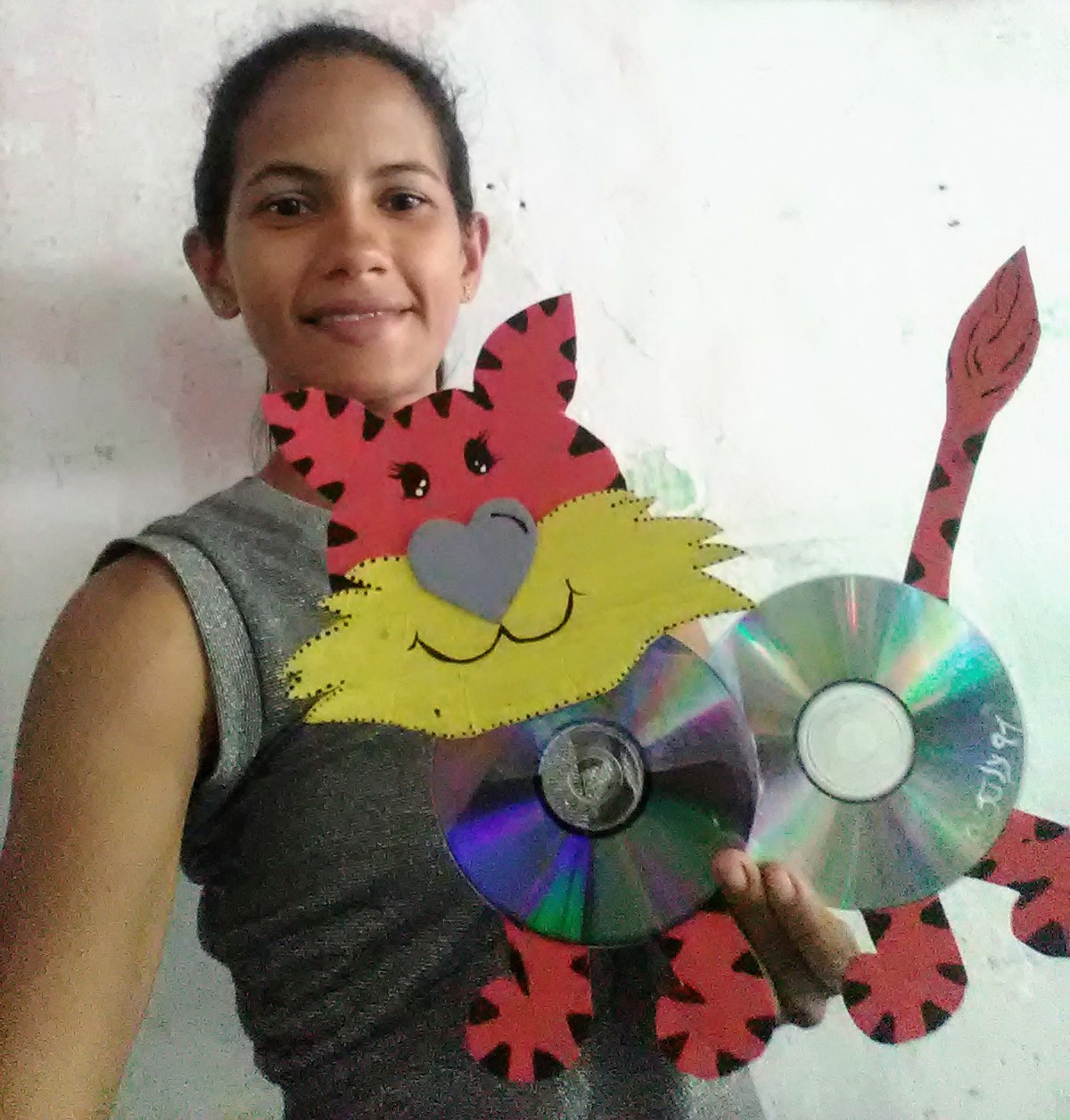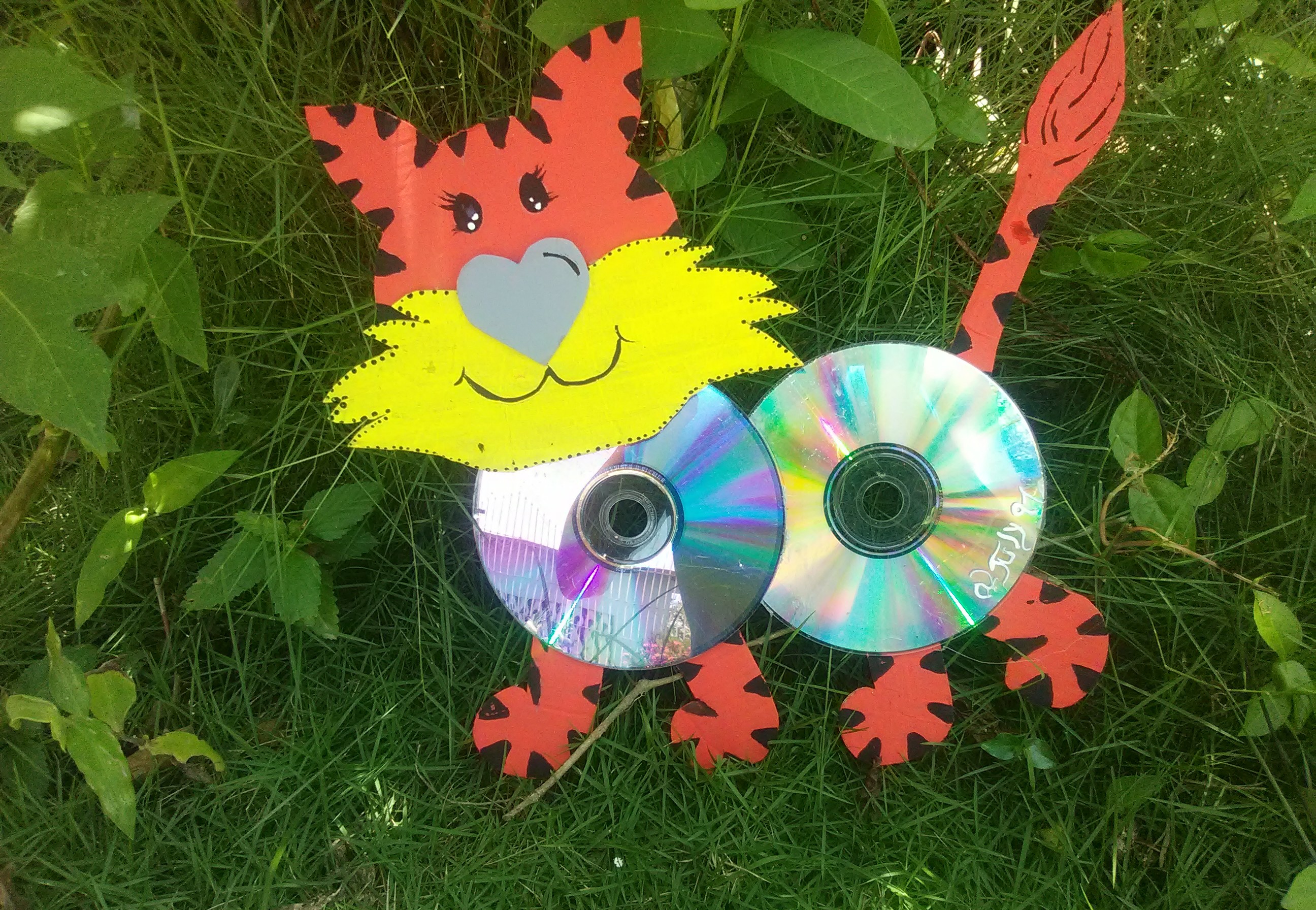 Materiales:
Cartón.
2 Cd.
Pincel.
Tijera.
Hoja de cuaderno.
Lápiz.
Silicón liquido.
Pinturas acrílicas amarilla, negra, roja.
Materials:
Paperboard.
2 CD.
Brush.
Scissor.
Sheet of notebook.
Pencil.
Liquid silicone.
Yellow, black, red acrylic paints.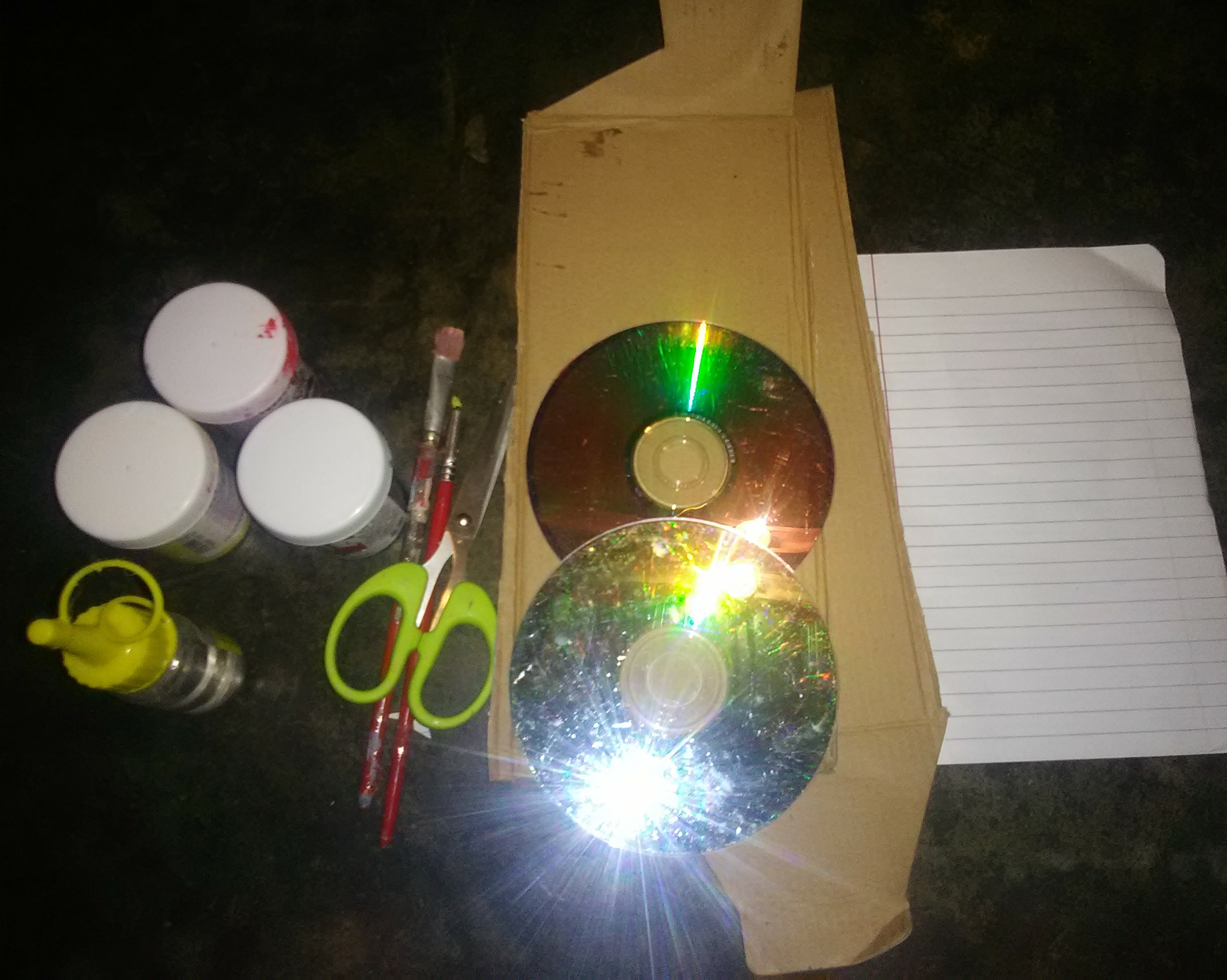 Veamos como lo realice.
Let's see how to do it.
✓ Con la hoja de cuaderno realice los patrones las partes del Gatotigre como la cabeza, la boca, las patas y la cola.
✓ With the notebook sheet, make the patterns the parts of the Cat-Tiger such as the head, the mouth, the legs and the tail.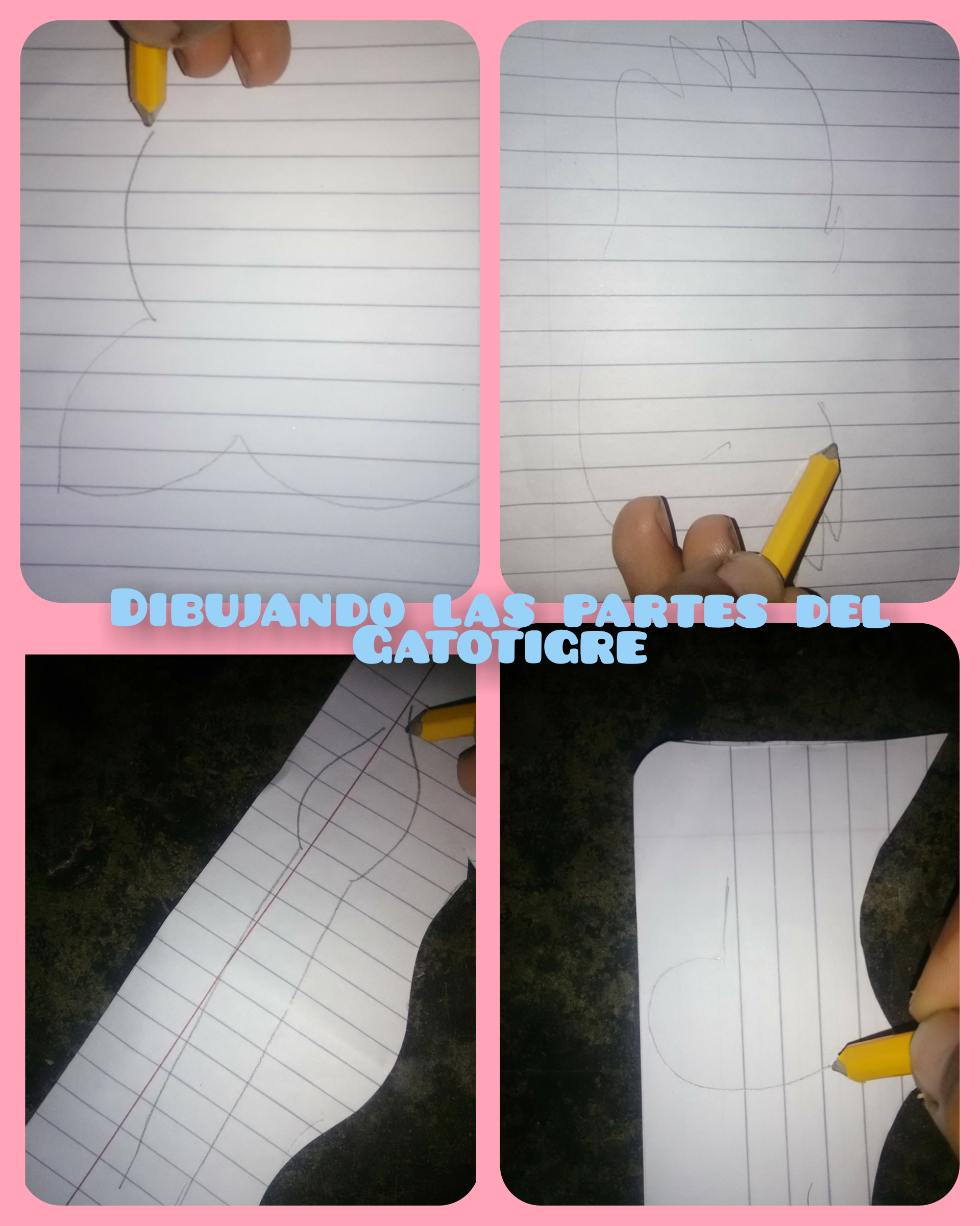 ✓ Luego con la tijera recortó cada parte.
✓ Then with the scissors he cut out each part.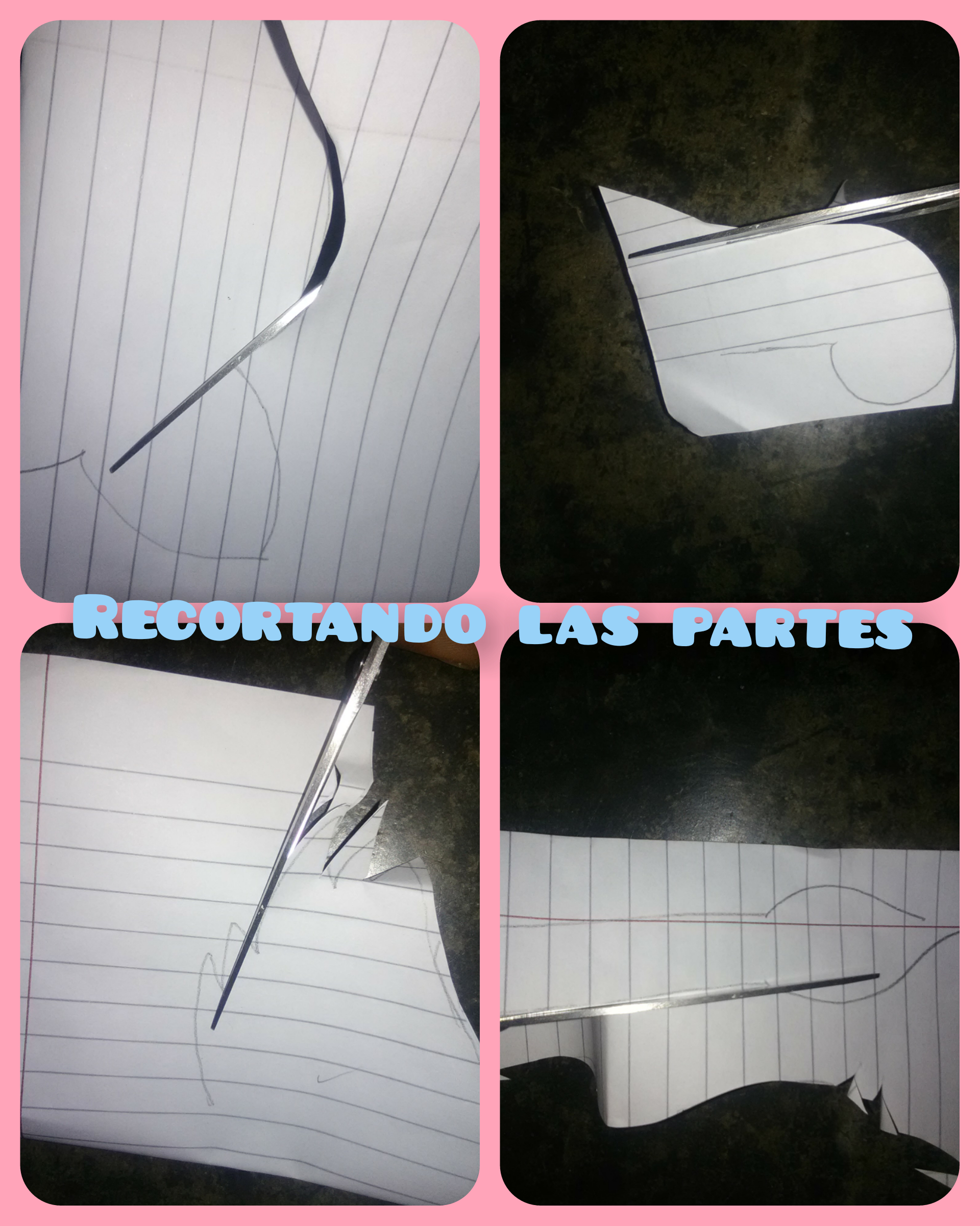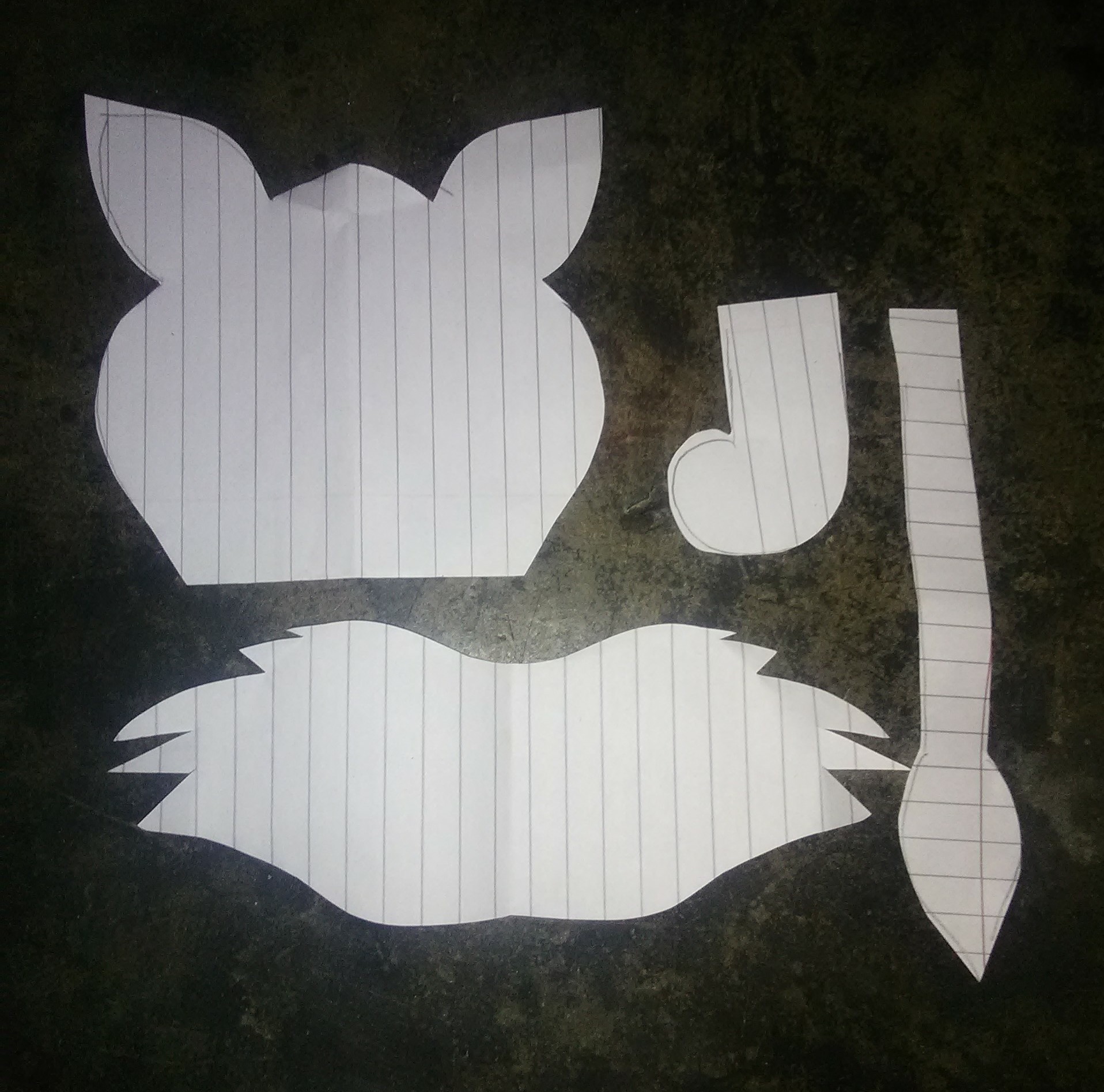 ✓ Ya lista, con cada patrón las remarcó en el cartón y luego las recorte.
✓ Already ready, with each pattern he marked them on the cardboard and then cut them out.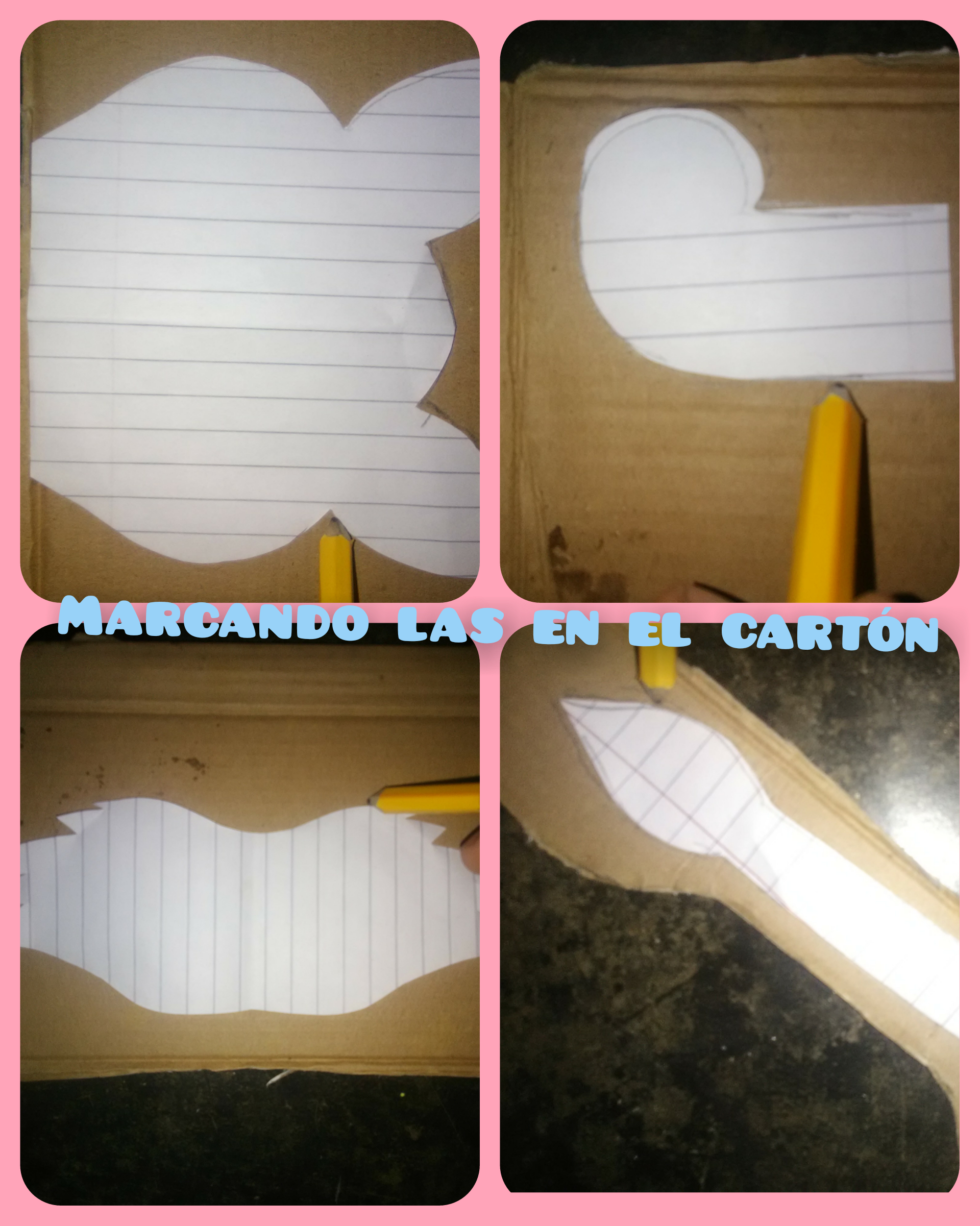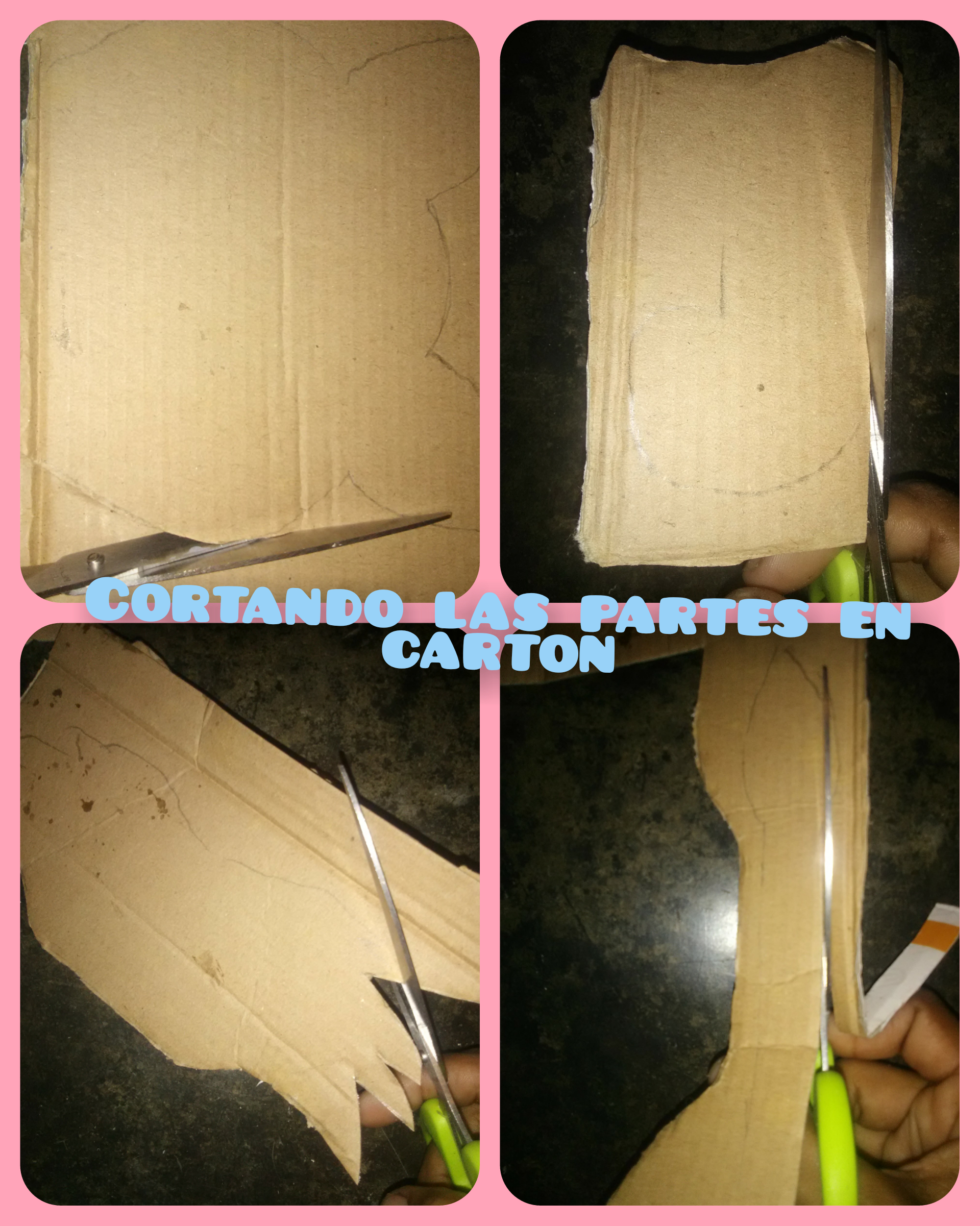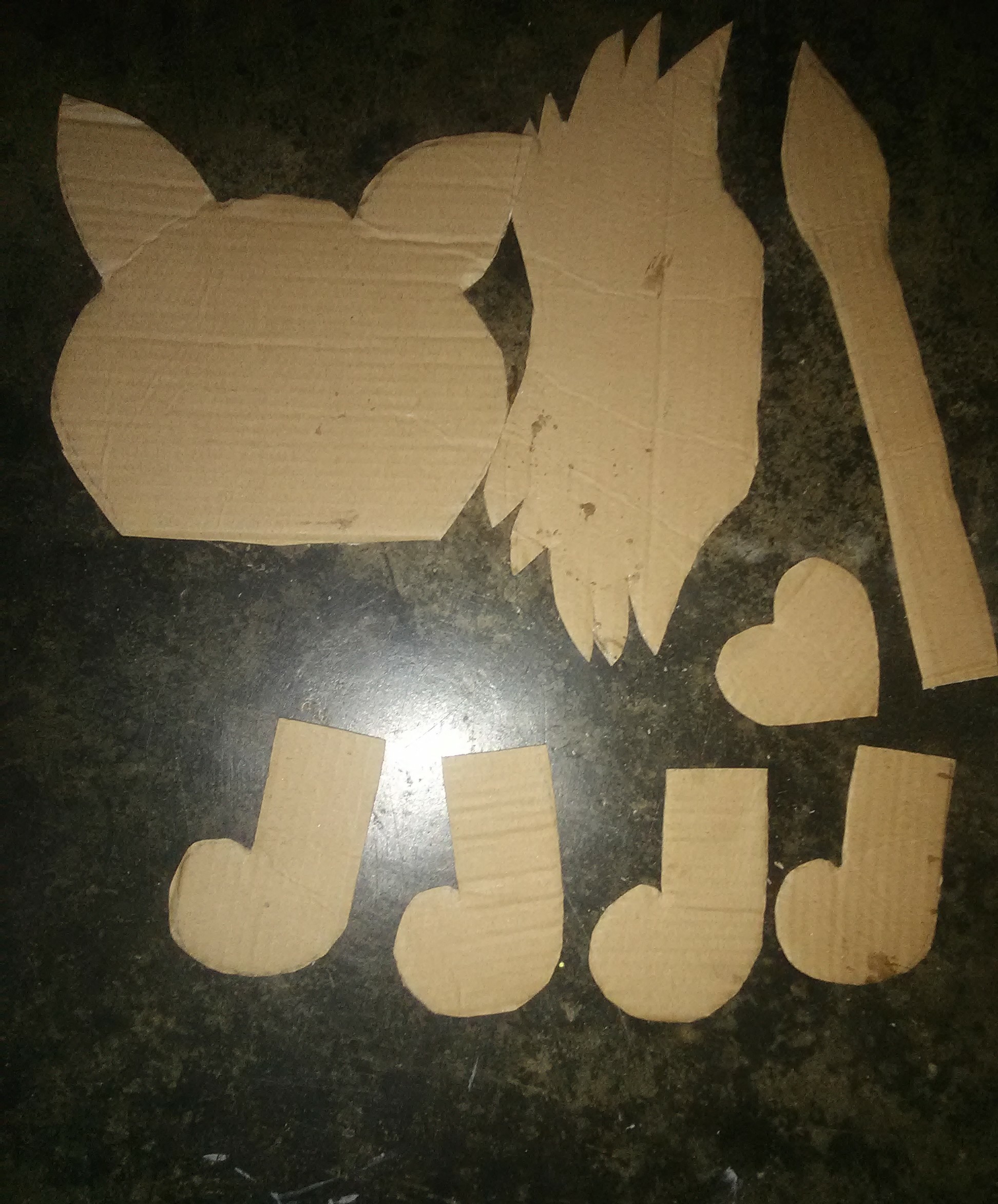 ✓ Con la pintura roja y amarilla ligue un poco de cada uno para obtener el color anaranjado y así proceder a pintar cada parte del Gatotigre, dejando secar por 20minutos.
✓ With the red and yellow paint, tie a little of each one to obtain the orange color and thus proceed to paint each part of the cat tiger letting it dry for 20 minutes.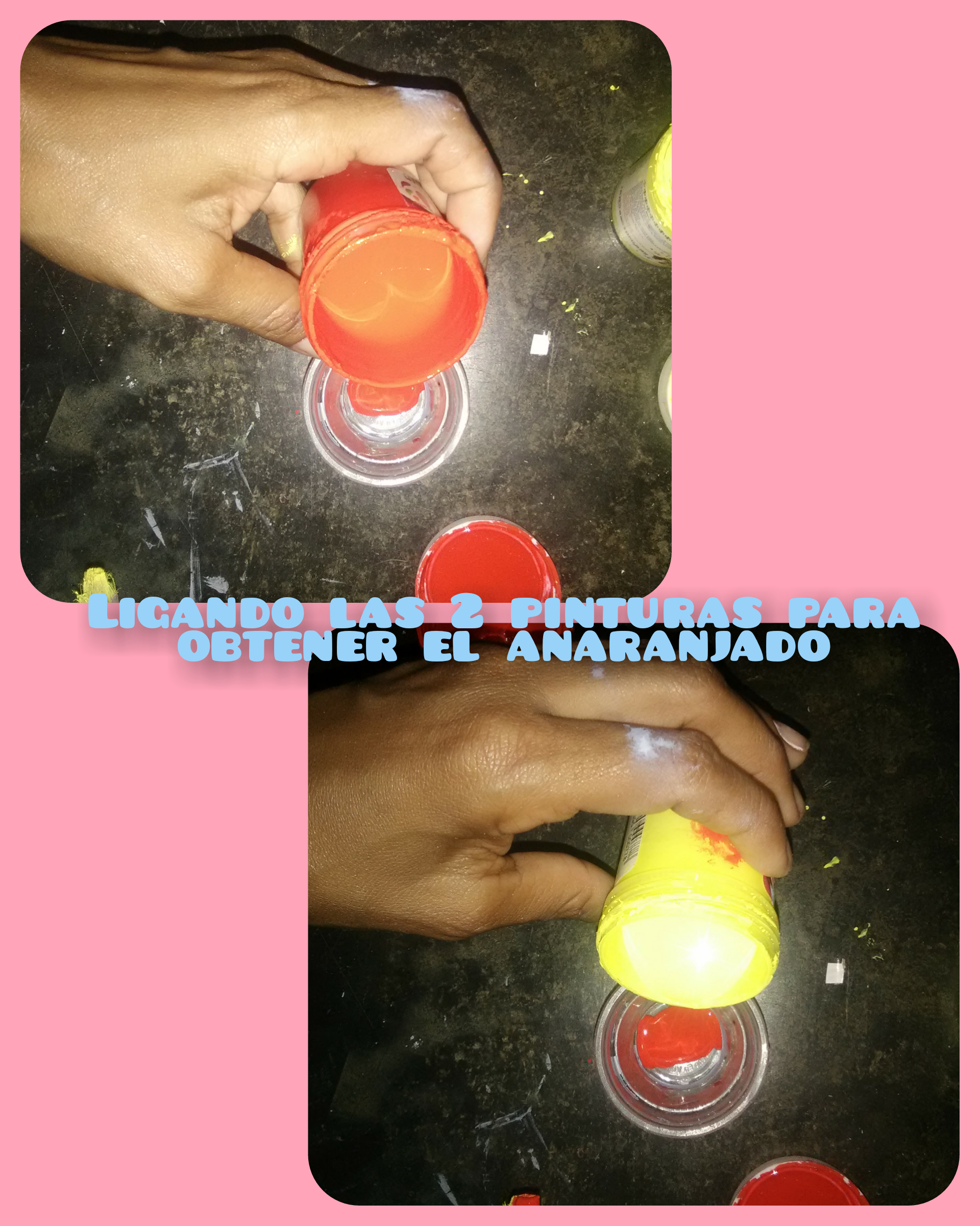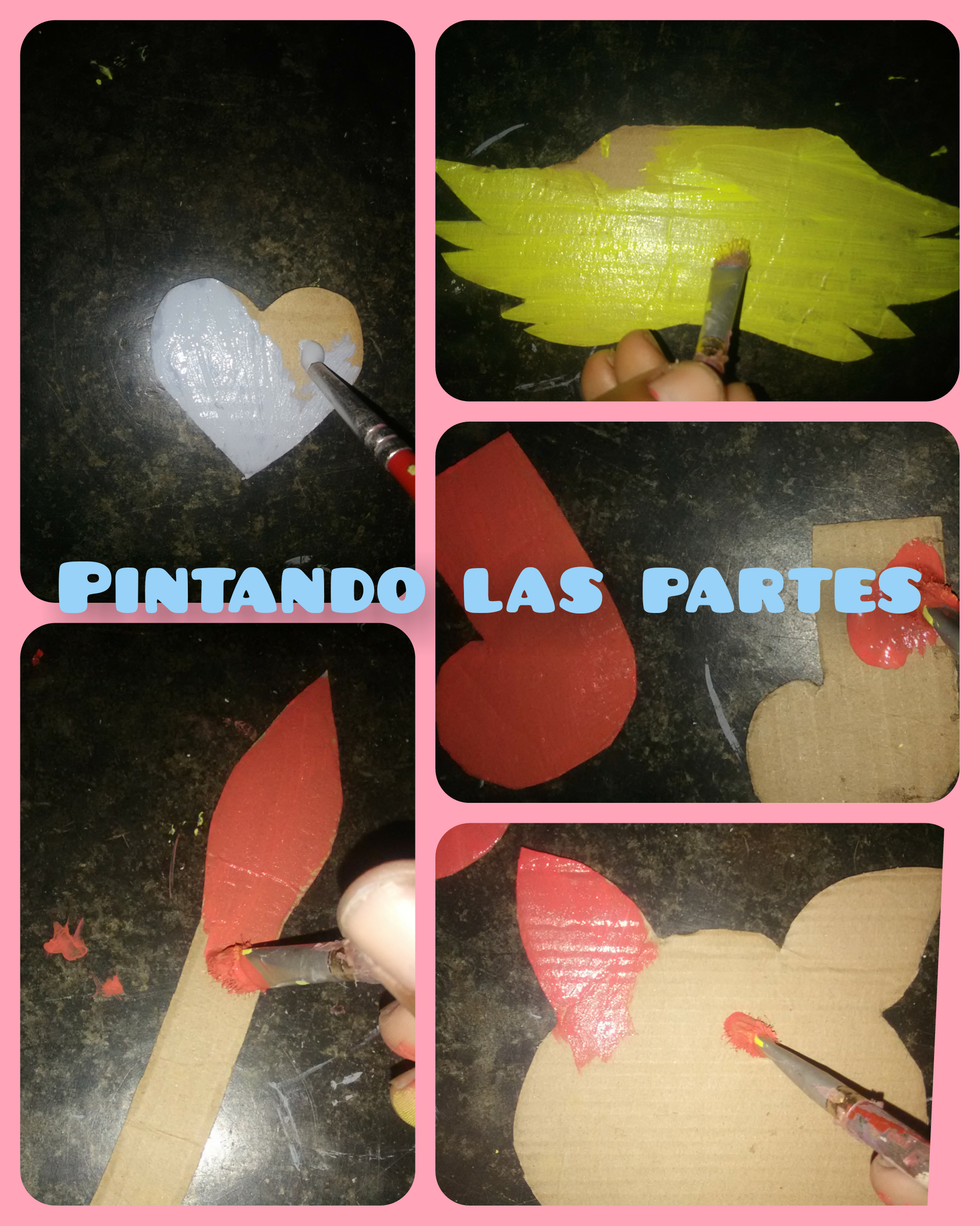 ✓ Una vez ya seca con el lápiz marco las partes para pintarlas de negro. También pinte los ojos y la boca.
✓ Once it is dry with the pencil, I mark the parts to paint them black. She also painted the eyes and mouth.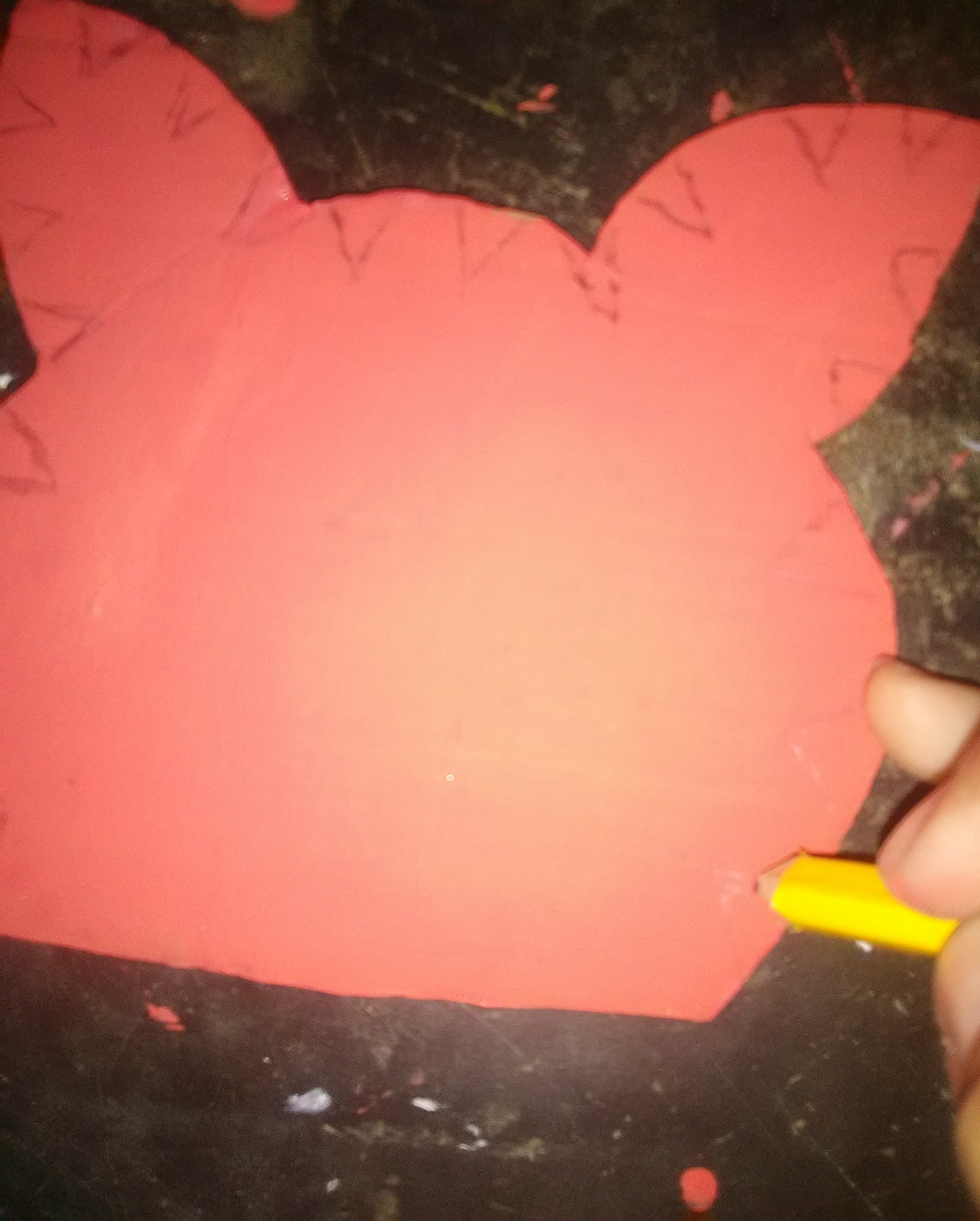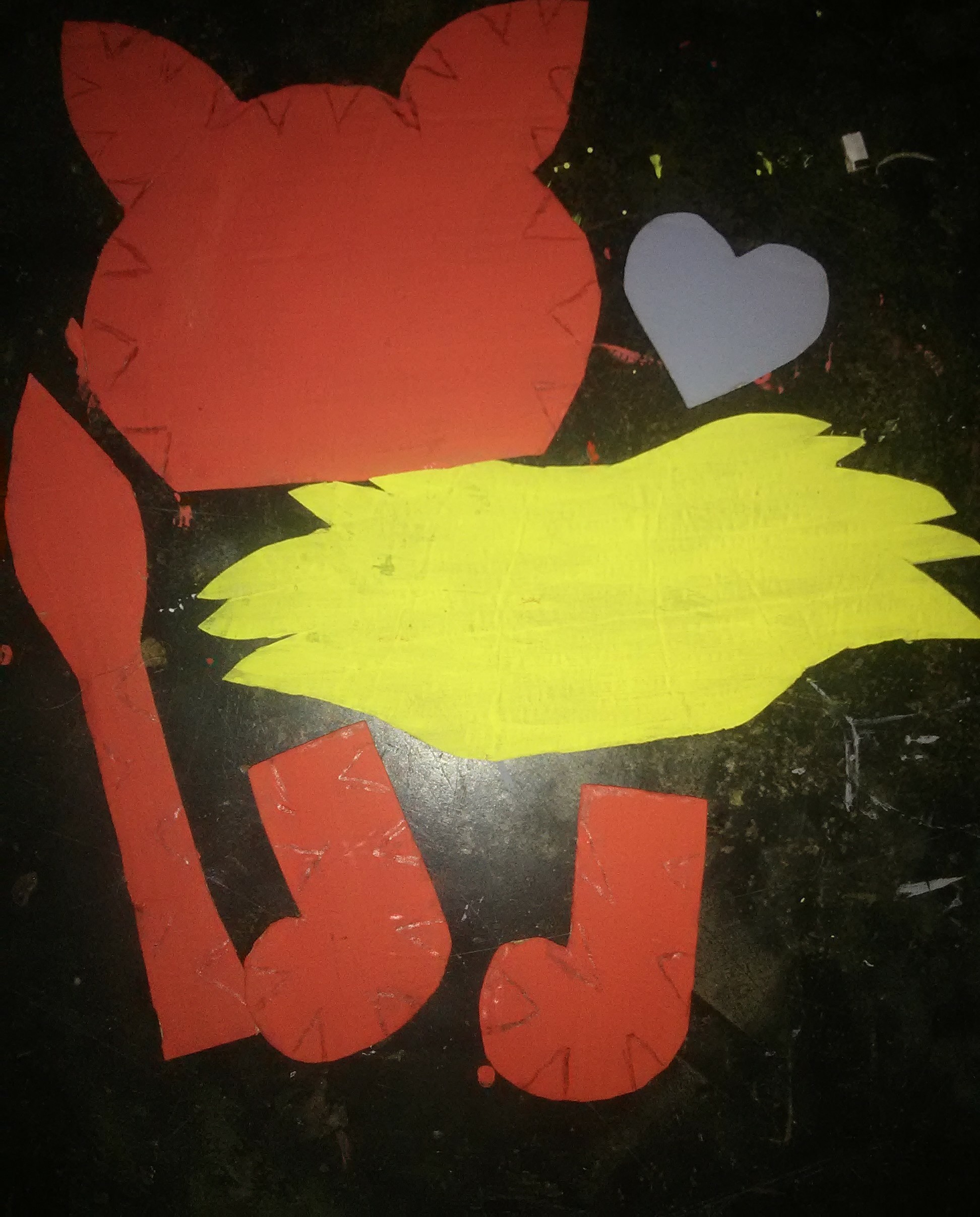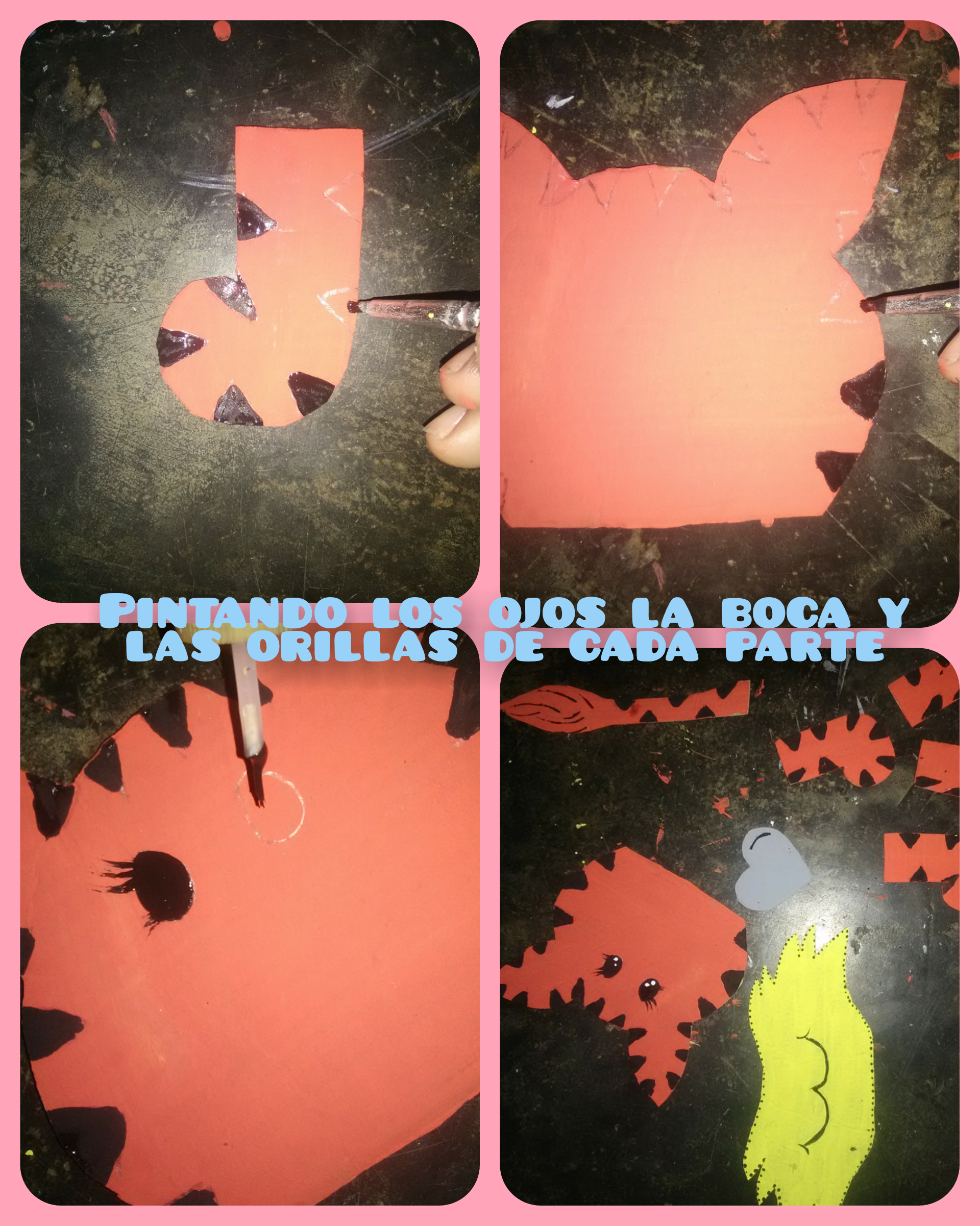 ✓ Ya pintadas procedo a pegar las partes sobre el cd que sera el cuerpo del Gatotigre.
✓ Already painted I proceed to paste the parts on the cd that will be the body of the cat tiger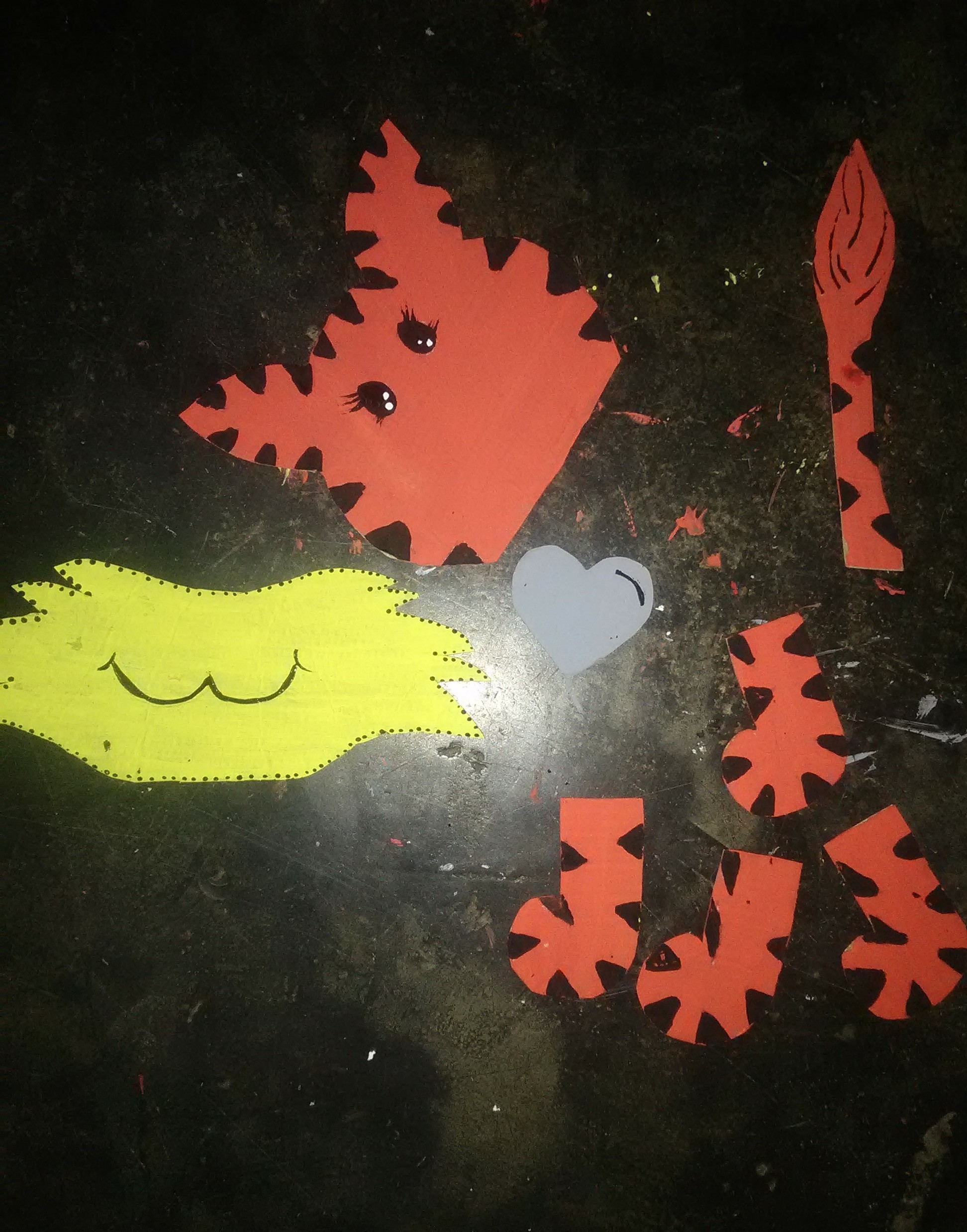 ✓ Primero pegue 2 cd con silicón que será el cuerpo del Gatotigre.
First paste 2 cd with silicone that will be the body of the cat tiger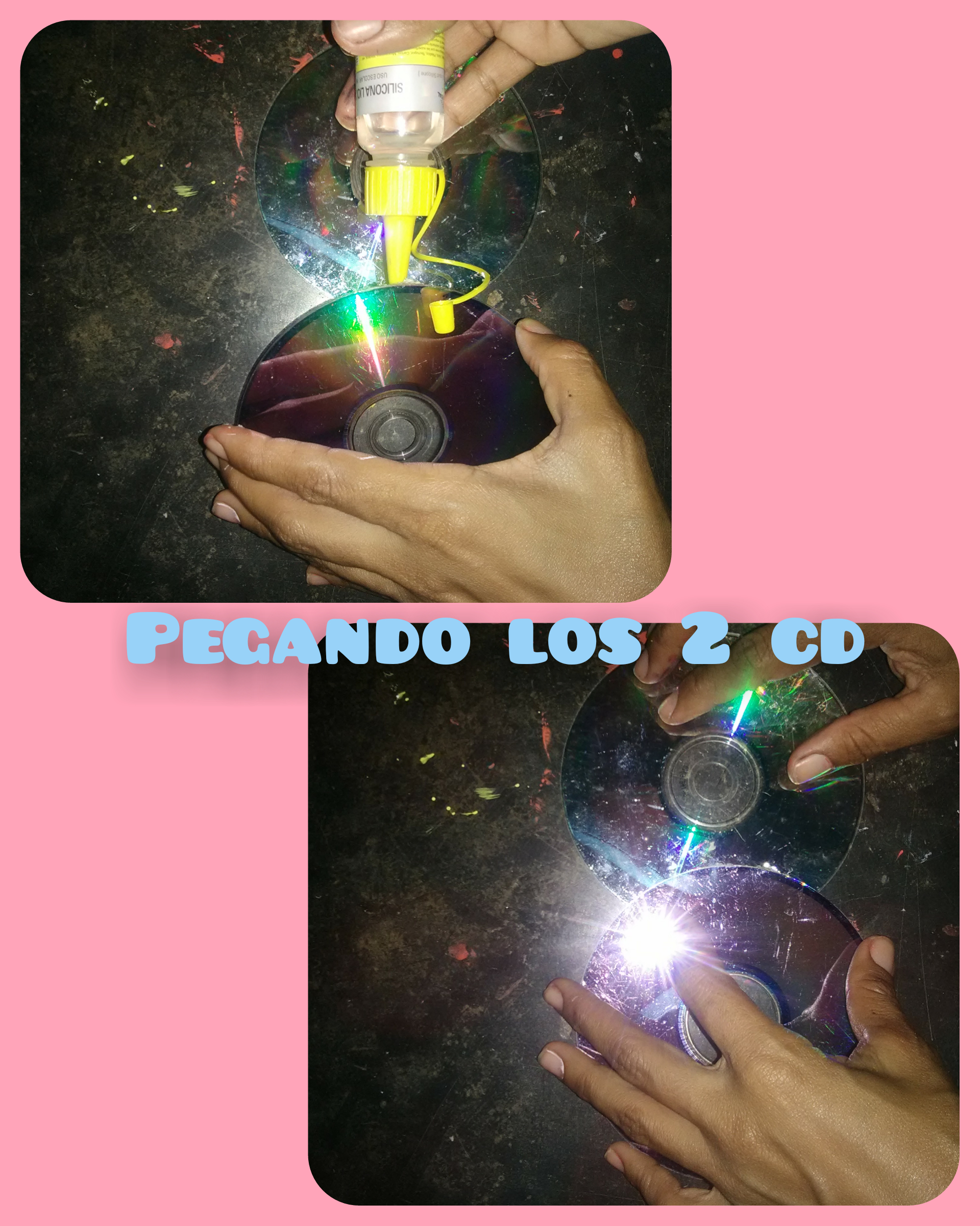 *Ahora comienzo pegando la cabeza y la boca.
Now I start by gluing the head and mouth.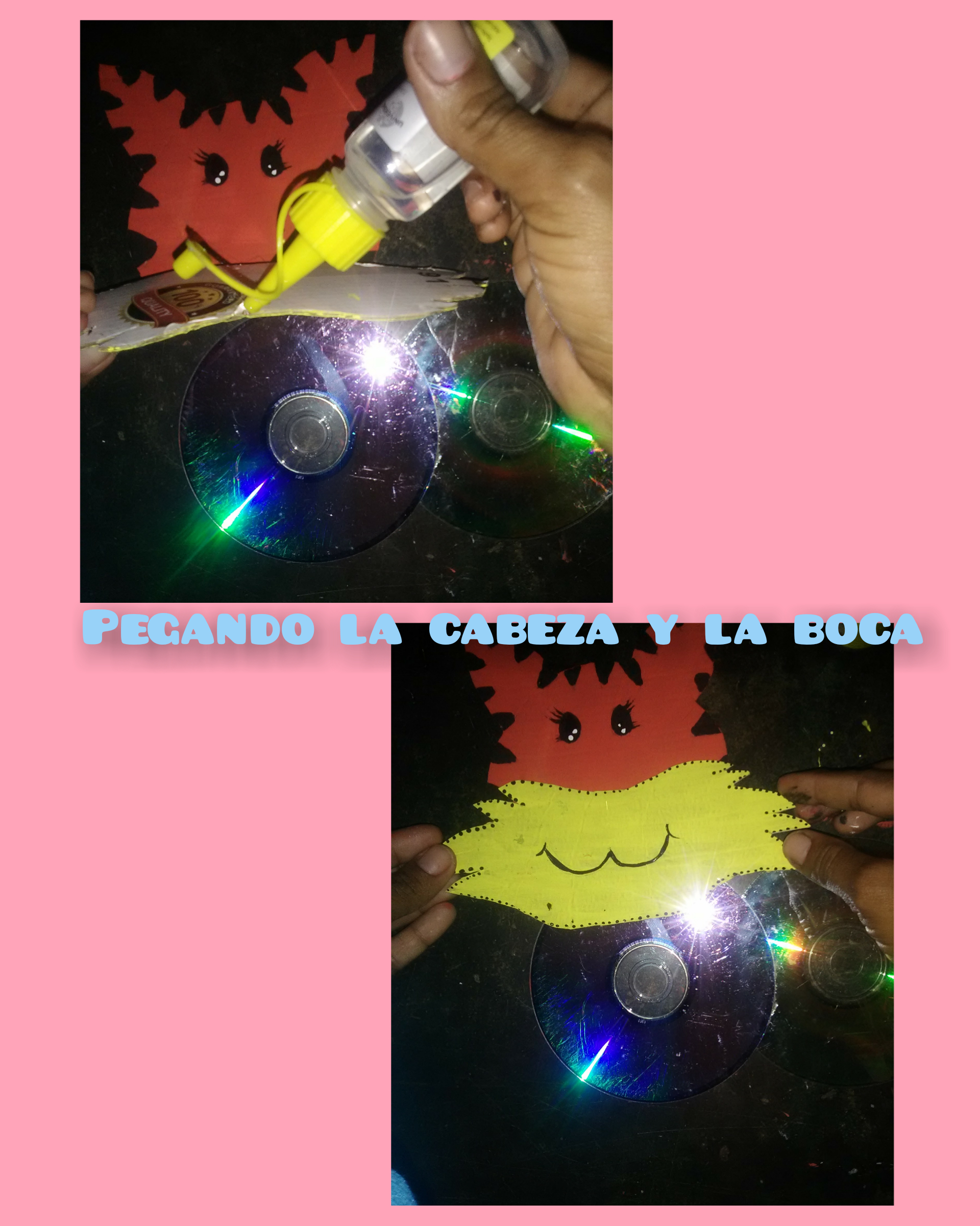 Luego La nariz y las patas.

Then the nose and legs.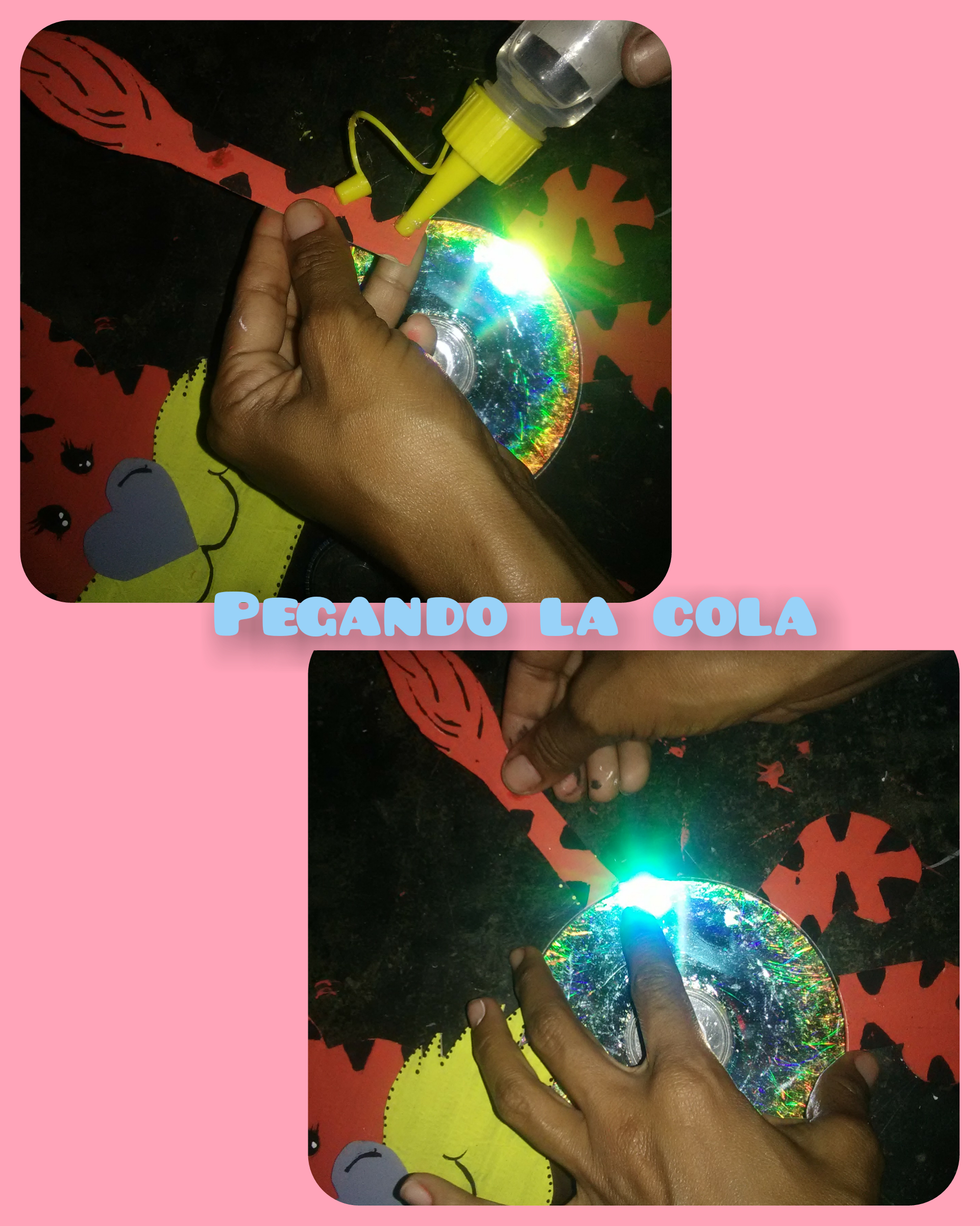 Por último pegue la cola.
Finally glue the tail.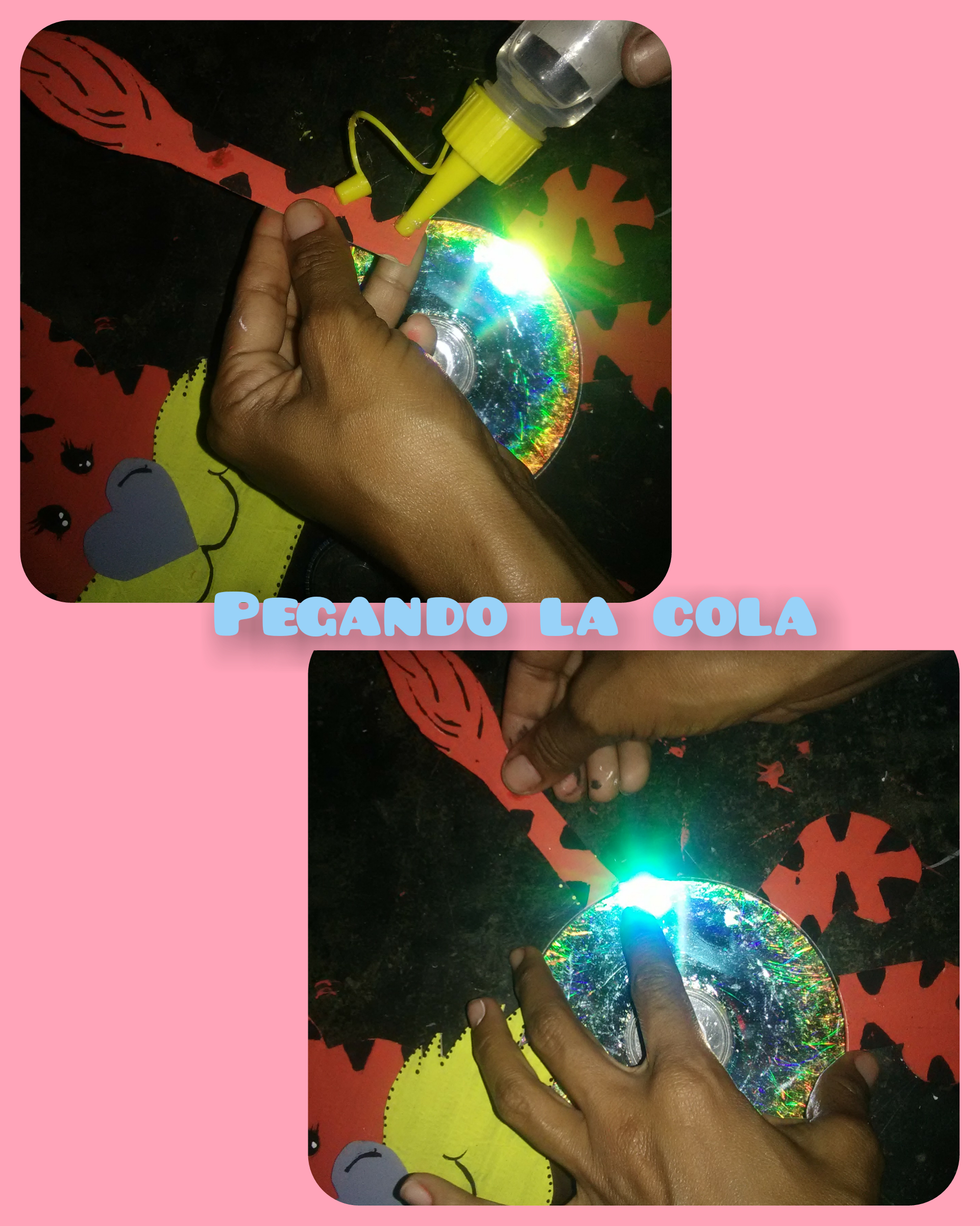 Aquí pueden apreciar este divertido Gatotigre
Here you can see this funny cat tiger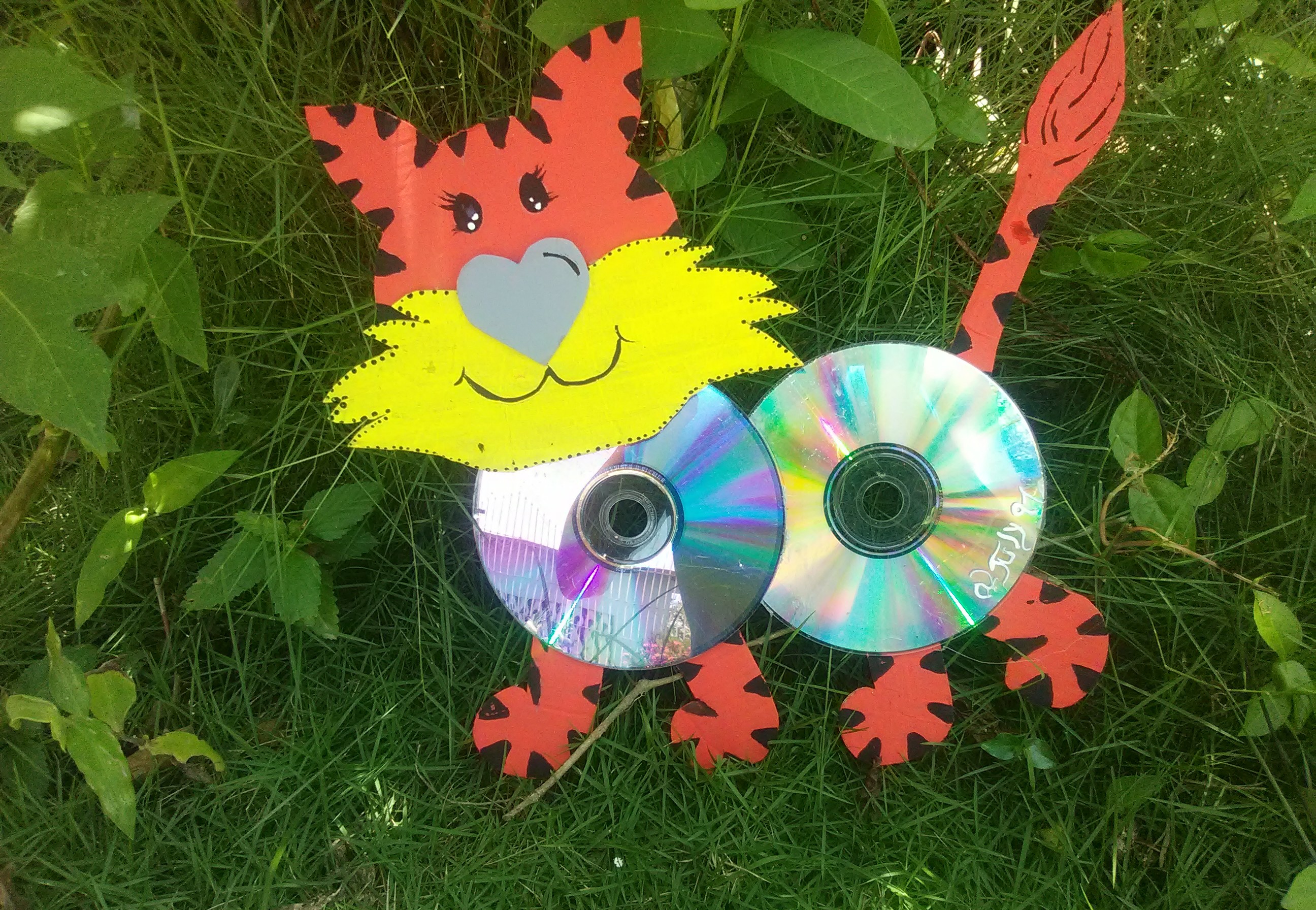 Muchas gracias por visitar mi blog.
Thanks so much for visiting my blog.