The Top Shelf for Steem Telly app is now working and showing Hot videos from DTube. When you drag the icon of an Apple TV app to the topmost shelf, the app then has the ability to promote specific content with big hero images. In the case of Steem Telly, I've chosen to display the "Hot" tab from D.Tube but in the future I might come up with my own algorithm based on views and other criteria.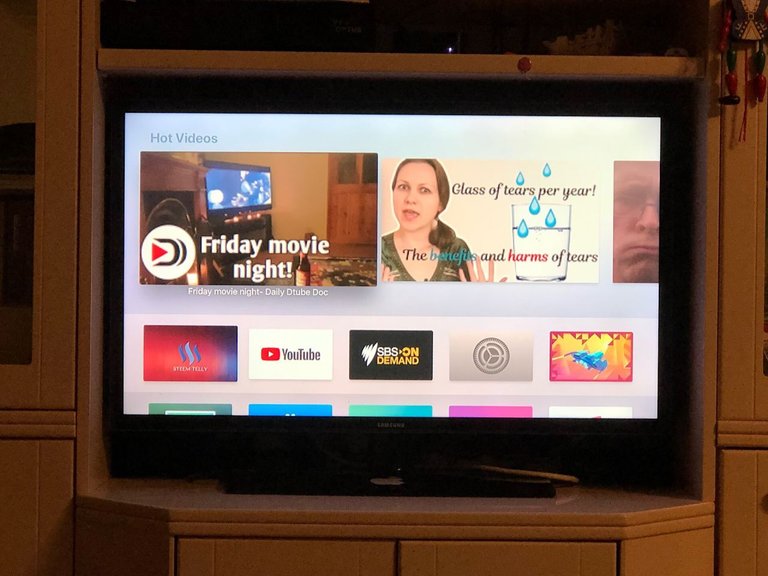 Check the demo video on D.Tube: https://d.tube/#!/v/quochuy/blxc9xwo
As I work along, new ideas are popping in my head and I will prioritise them. My current target for first releasable version is to at least get the playlist working. All the rest can wait for a second release.
I've started to use Trello to track tasks for the app as there are more and more things to be done. Here is the current list: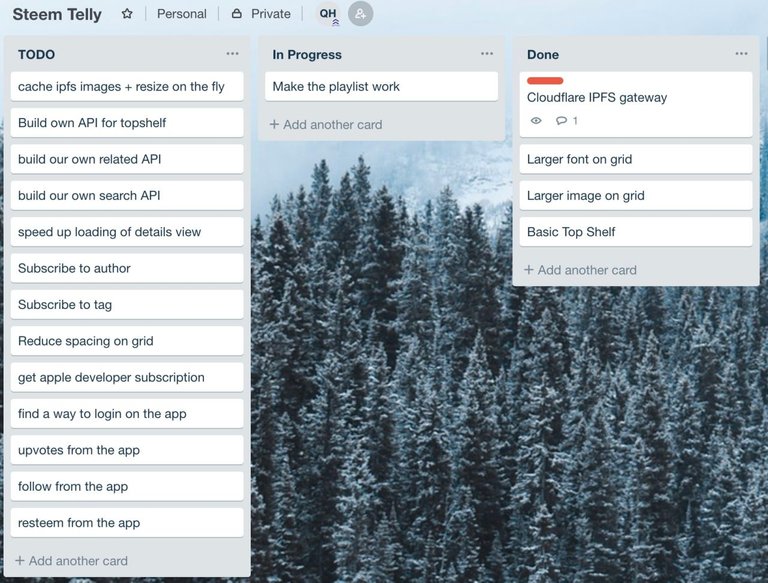 My priority for now is getting the playlist working nicely and getting DSound in the Top Shelf too. Then it will be ready for beta testing and then submitted to the App Store.
A video version of this update can be found on @dtube: