I've completed the basic development of Steem Telly and got it running on my own Apple TV device. I initially thought I needed a developer account to be able to do so but I only needed to update Xcode to a newer version and I now can install the app wirelessly from my laptop to the Apple TV. A developer account will still be needed to sign the beta app to be sent to external testers and the final app to be published on the App Store.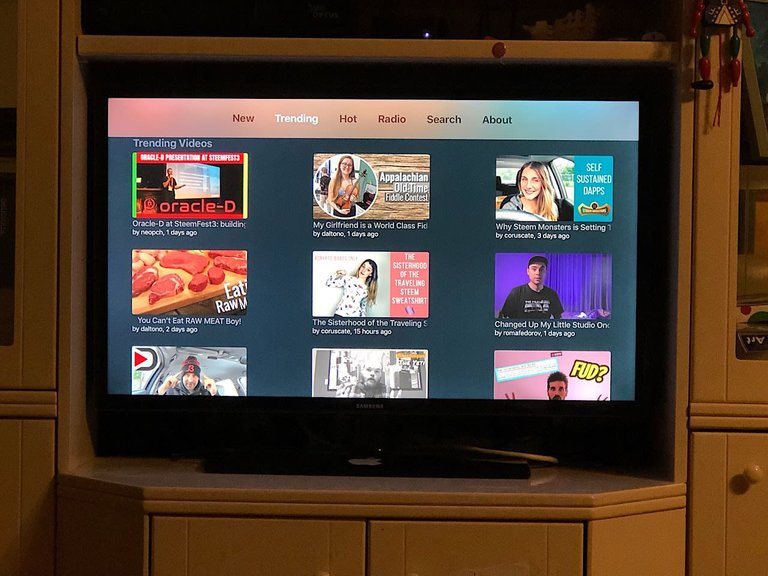 Here is a list of thins I have added to the app in the previous week:
I'm testing Cloudflare's IPFS gateway to load and cache IPFS content (thumbnails, videos and audio files) from D.Tube and DSound
After testing on the device connected to my 41" TV, I decided that the app needed larger fonts and images on the grid
I've added some analytics scripts to monitor the use of the apps once it goes live
Each calls to the Steem Blockchain via LightRPC will be cached for few minutes in order to load a view faster when you come back to it.
And I've fixed various bugs discovered during the test
Still in progress are the playlist and the Top Shelf which will be a list of trending content that are showing on the home screen of the Apple TV, before entering the app itself.
Here is the video demo on D.Tube:
https://d.tube/#!/v/quochuy/dcy40ud5
And the same on Youtube: