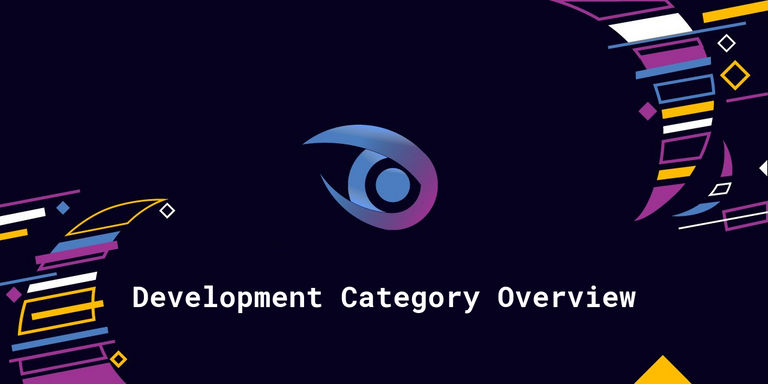 https://github.com/utopian-io/v2.utopian.io
2019-04-26 15:00:00 UTC to 2019-05-03 15:00:00 UTC
This is a weekly, semi-automated post where I will show some statistics and graphs of the development category. It will also serve as a showcase for the staff picks and task requests that were made in the current week. If you have any suggestions or things you'd like to see in this post, then please let me know!
Previous posts
Top contribution(s)
More useful Steem functionality have been developed to give greater control over your content, as well as a critical KURE community feature to further empower community management. You can now delete posts and comments on Steem, and on the KURE side, a very significant feature has been added: transferring ownership of a community you own.
Category summary
Score distribution in the development category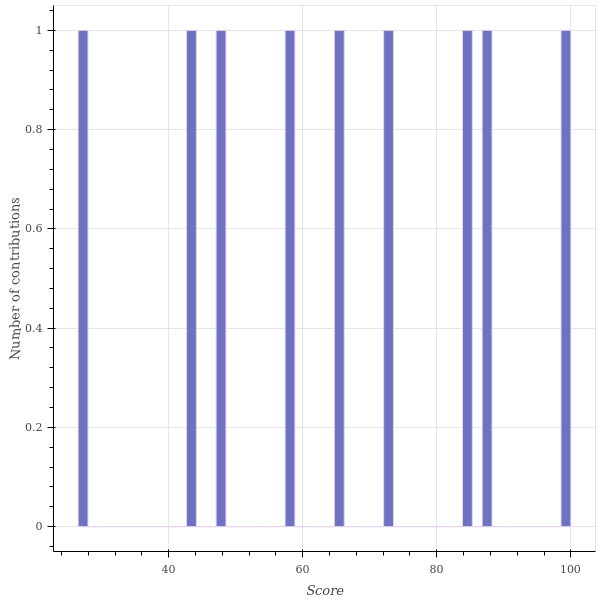 Number of contributions per weekday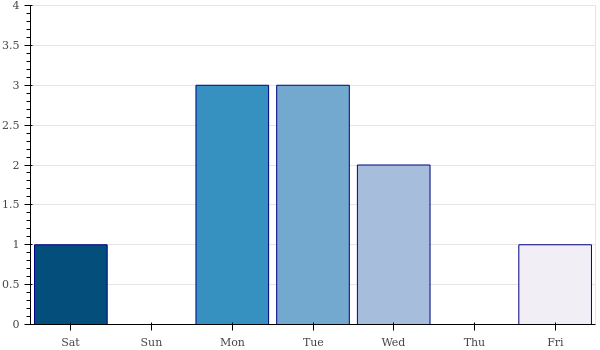 On Sunday and Thursday there weren't any contributions at all, which is pretty sad to see. The start of the week did have some contributions however, but it's still a bit depressing that the number has dropped so low.
Average score, reward (STU) and time before review (hours) per week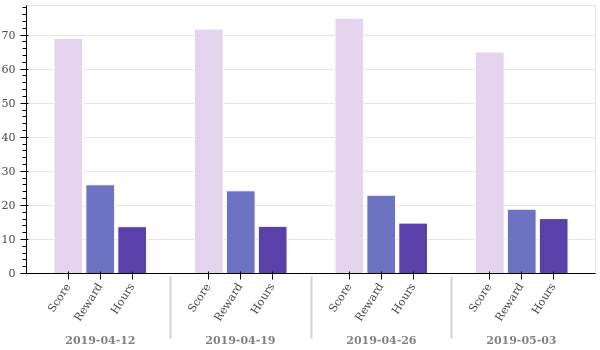 Time before review is the number of hours between the creation of the post and the time it is reviewed by a moderator.
Unfortunately the average score of contributions is down from 74.9 to 65.1 this week. The average reward has also gone down from 23.0 STU to 18.9 STU. Of course with the average score also going down, this was to be expected. Lastly, the number of hours it takes for us to get to a contribution and review it (on average) has gone up slightly from 14.8 hours to 16.0 hours.
Number of contributions reviewed per week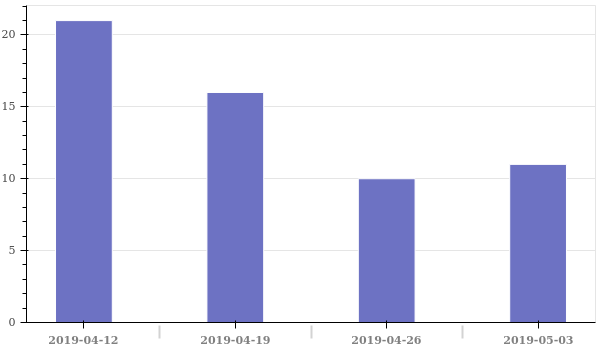 As you can see, the weekly number of reviews is up from 10 to 11. Unfortunately despite the number of reviews being up compared to last week, the number of reviews in the last two weeks (21) is down from the two weeks prior (37).
Contributors
Number of unique contributors per week
With the number of reviews going up this week it's obviously not that surprising that the number of unique contributors has also gone up slightly from 9 to 10 this week, but of course this is still very cool nonetheless!
Most active contributor(s)
Well, since there were so few contributions everyone was equally active, so I thought I might as well list all of them here:
Moderators
Number of reviews per weekday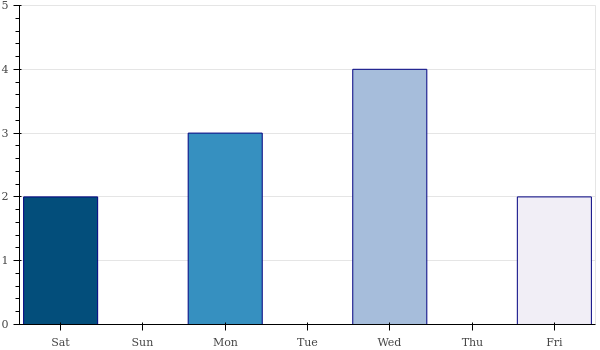 As you can see, Wednesday was the day where we reviewed the most contributions in the development category. On Sunday, Tuesday and Thursday we didn't review as many contributions as usual. Of course one of these days was in the weekend, and so the most of us probably had other things to do.
Number of contributions reviewed per moderator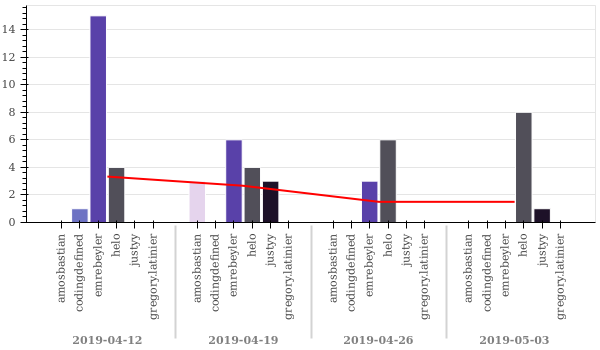 Average score given per moderator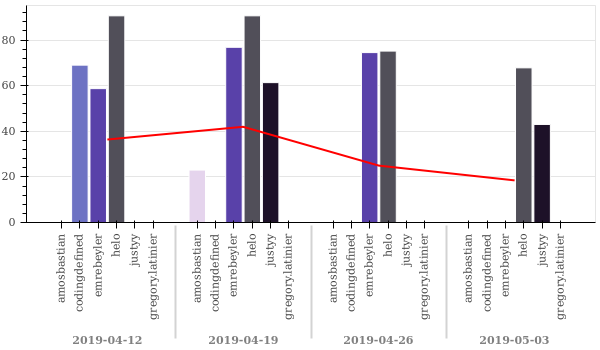 Task request(s)
Prospector is looking for someone who can help him out with the development of his website AssembleUtopia!
---
Also, if you think there is anything that can be worded more clearly, then please let me know!