ReaderForSelfoss is an Android RSS reader for Selfoss, which is waiting for translation into many languages including Chinese Simplified.
This app can be found in Google Store at https://play.google.com/store/apps/details?id=apps.amine.bou.readerforselfoss&hl=en
I started my translation from 0%, and have all finished, as following. You can also found it at: https://crowdin.com/project/readerforselfoss/zh-CN/activity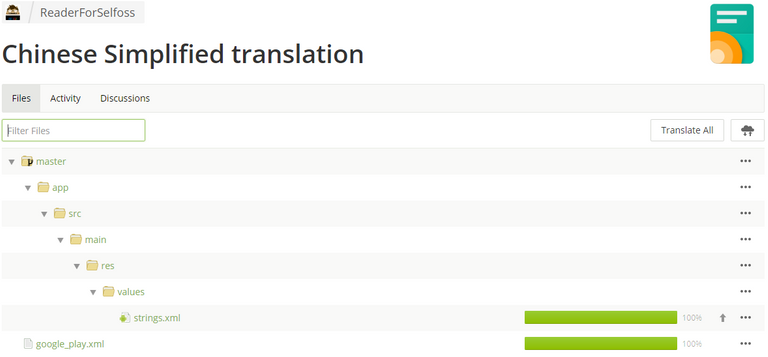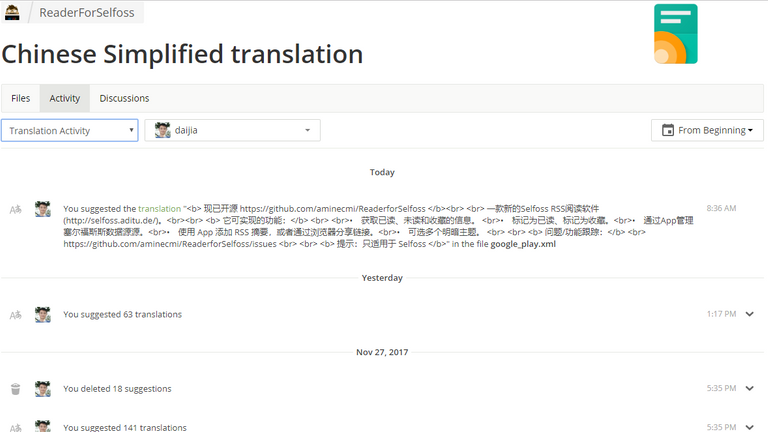 Meanwhile I found a typo mistake and sent a notification to the author, and got replied and fixed.

Finally, after I having all strings translated, I also reviewed and discovered some strings to be optimized, I sent comment on these and am waiting for response and acceptance. I don't want the translation category considered as abused.
---
Posted on Utopian.io - Rewarding Open Source Contributors
---