English in a bit
שלום לכל הקהילה הישראלית! תרגמתי את steemit.com וגם יישרתי את הפלטפורמה שלה לעברית. אני ממש מקווה שהתרגום יכנס כמה שיותר מוקדם כדי שתוכלו להנות ממנו.
---
Steemit Trasnlation to Hebrew
I've translated the whole platrorm to hebrew as seen on this pull request. Plus you can see the whole translation itself in this file, the translation is complete and made by me.
I have also aligned the platform to it'll be RTL locale friendly (for Hebrew and Arabic). The code is in the same pull request as before.
To prove it is me - I have the same user name both for steemconnect and github, plus both my Steemit profile and my Github refer to my website, itamar.rocks.
Some images of the changes: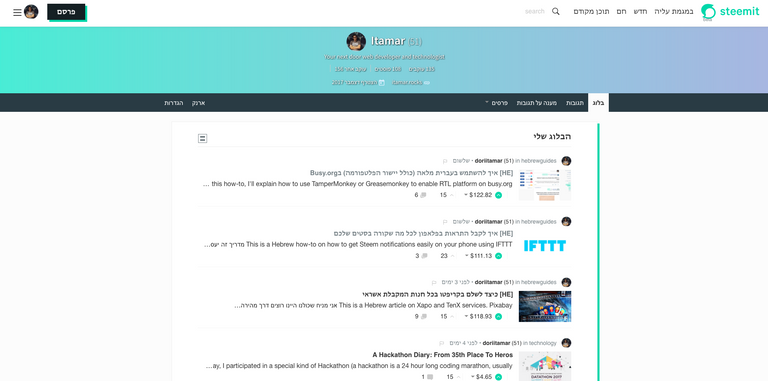 ---


---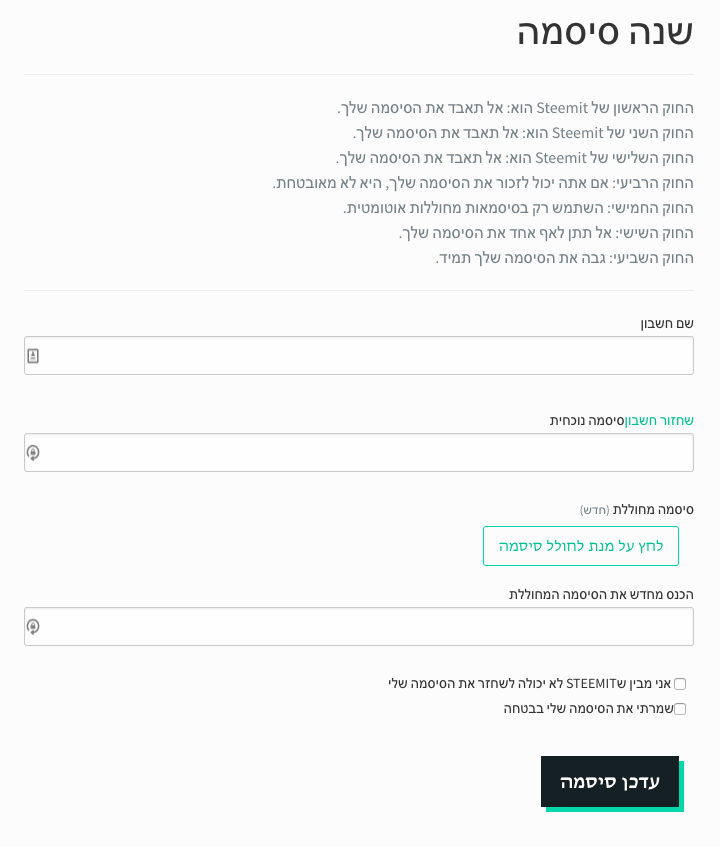 ---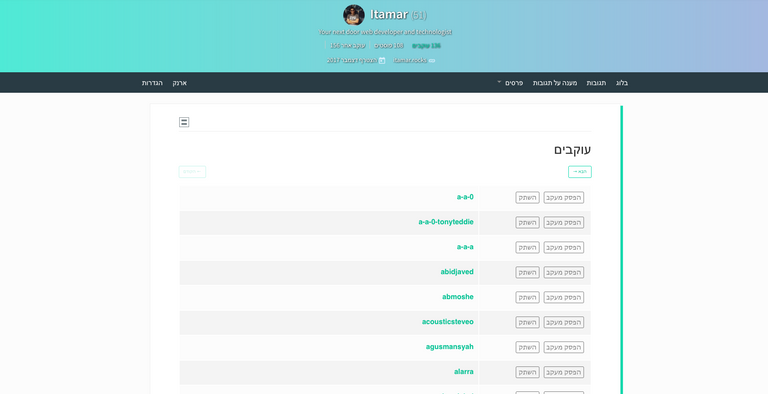 ---
Posted on Utopian.io - Rewarding Open Source Contributors
---