Motivation
I have noticed that many users end their posts or comments with a unique phrase, avatar, picture that make their post "stand out", much as @amiramnoam suggested in his post about how to make yourself stand out on Steem.
These post footers are manually added repetetively to any post.
Solution
Adding a Signature feature to Steemit, Busy.org etc. That allows users to pre-set their custom post feature in their profile by adding a textarea like this:
מוטיבציה
שמתי לב לאחרונה להמון משתמשים שמסיימים את הפוסט שלהם באמירה, תמונה או איור המייחד אותם וגורם להם לבלוט בין שאר הפוסטים. ממש כמו ש @amiramnoam הציע בפוסט שלו למיתוג עצמי בSteemit. הסיומות לפוסטים האלו נוספות באופן ידני ובאופן רפטטיבי לכל פוסט.
פתרון
הוספת פיצ׳ר חתימה לSteemit, Busy.org וכו׳. שמאפשר למשתמשים להגדיר מראש את סיומת הפוסט שלכם דרך הגדרות הפרופיל באמצעות הוספת תיבת טקסט אשר תתמוך במארקדאון ותראה כך בפרופיל: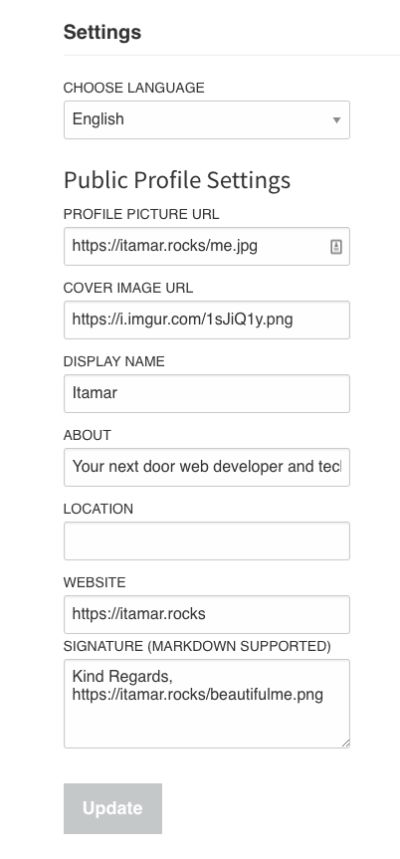 The length of the signature should not exceed a certain limit in order to prevent spam and consume as little bandwith as possible
Possible limitation should be max. of 100 charactes in 3 rows (or one picture not exceeding 4rem, which is about four rows)
This is how it would look when starting to write a new post, the signature is added in the end (so the user can decide to remove or change it for this certain post):
אורך החתימה צריך להיות מוגבל על מנת למנוע ספאם ולא לגזול רוחב פס גדול מדי.
הגבלה אפשרית היא מקס׳ 100 תווים ב3 שורות או לחילופין תמונה שאורכה לא עולה על 4rem שזה משהו כמו ארבע שורות.
כך זה יראה כאשר יוזר יתחיל לכתוב פוסט. החתימה הקבועה מראש תתווסף אוטומטית לסוף הפוסט על מנת לאפשר למשתמש לערוך את החתימה או להסיר אותה לגמרי עבור אותו הפוסט: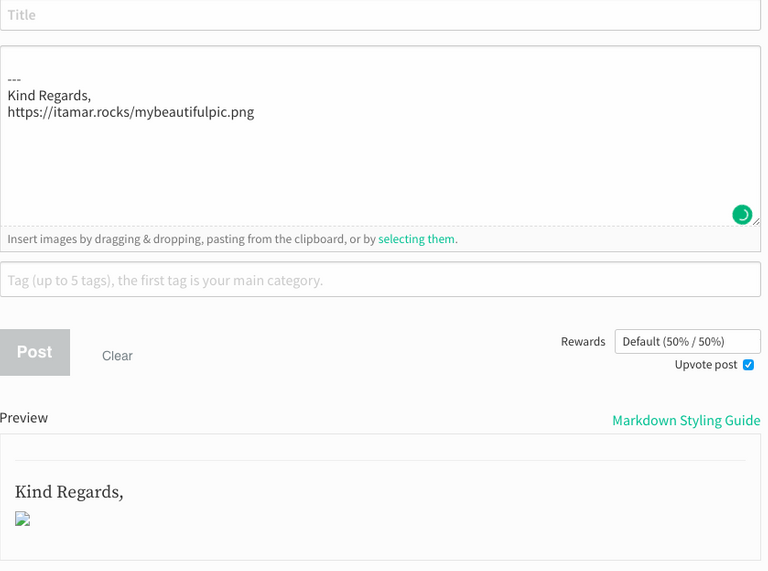 Thoughts
Do you think this will be a time saver? Do you have any ideas to improve the suggestion? I'd be glad to hear from you! (And implementing this feature, also)
מחשבות
אתם חושבים שהפיצ׳ר באמת יחסוך זמן? יש לכם הצעות לייעול או לשיפור? אשמח לשמוע מכם! (וגם לממש את הפיצ׳ר הזה)
---
Posted on Utopian.io - Rewarding Open Source Contributors
---